I am SO excited to be going with my family to the Holidays at Disneyland this weekend. Disneyland at Christmas is my absolute favorite time to visit. It's so magical! I can't wait to stroll down Buena Vista Street to see the beautiful towering tree and holiday window displays. I may  also be a tad excited to visit the Jolly Holiday Bakery. Just saying! ;) My kids are most excited to visit Cars Land and see Radiator Springs all decked out for its first-ever holiday season! To contain our excitement I made a Disney countdown and I thought I'd share this simple project with you.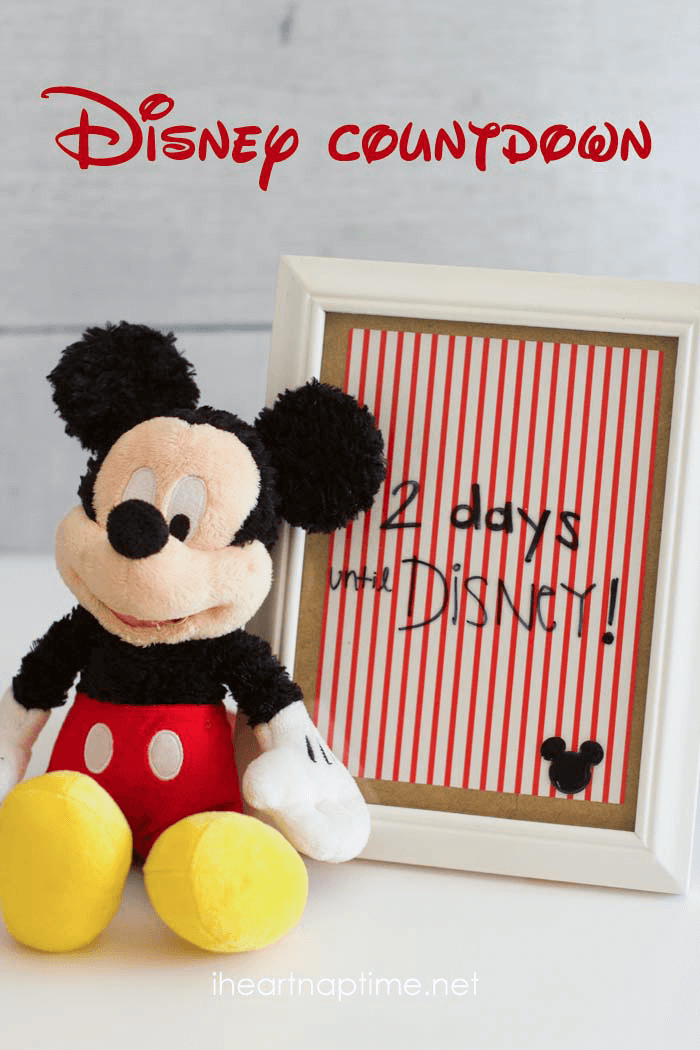 This was SO simple to make. I found the frame from the Dollar Tree and then cut a  5×7 piece of scrapbook paper to go inside. Then I wrote on top of the glass with a dry erase marker and added a Mickey Mouse sticker in the corner. This was super simple to make and my kids have had so much fun "counting down."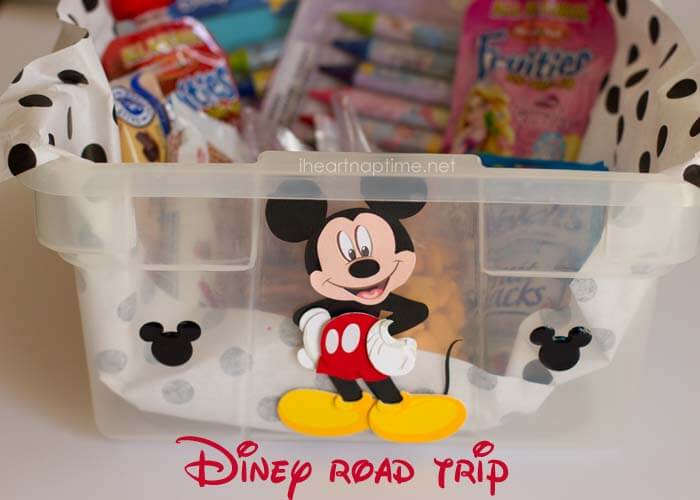 I also made a Disney road trip box. This way when the kids are getting grumpy I can pull something out from the magical Disney box. ;) I found Disney coloring books and treats from the Dollar Store as well.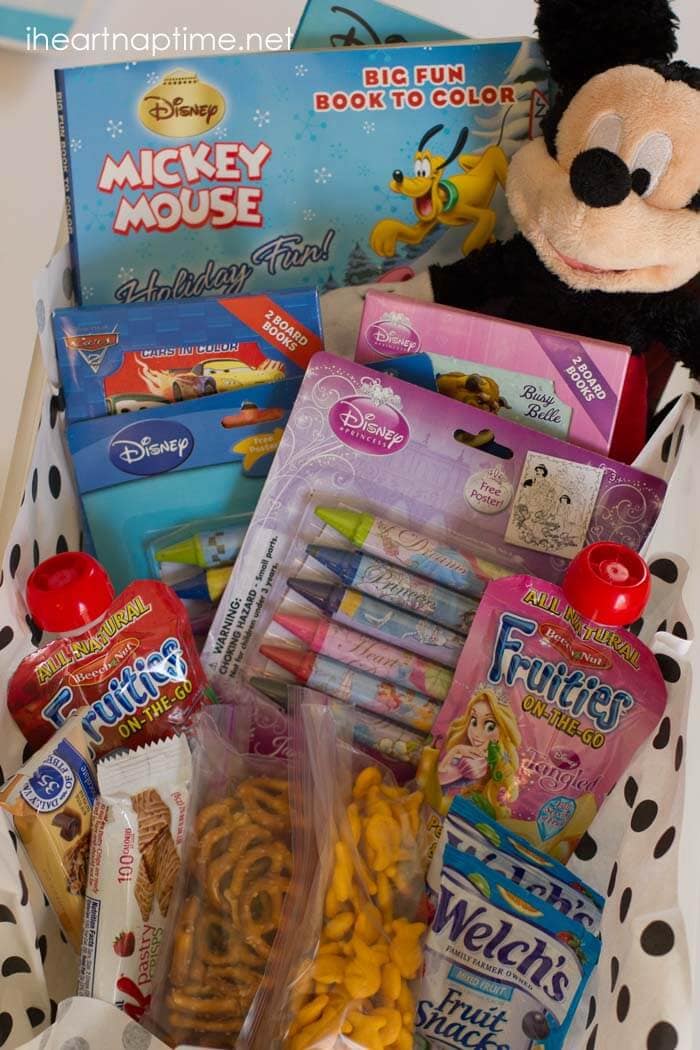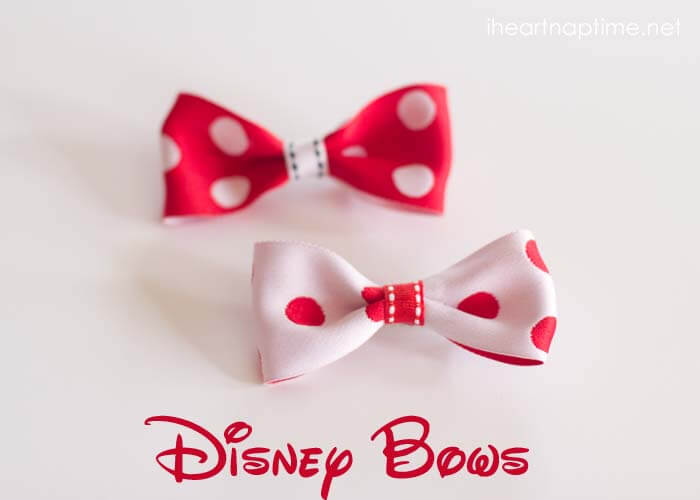 Of course I had to make some bows to match my little girls Minnie outfit. Check out the simple tutorial here.
Eek…can't wait!!
So I'm curious… what your favorite thing about Disney Land? Favorite ride? Favorite food? Spill it…