DIY Christmas wreath

It's beginning to look a lot like Christmas (I love that song)…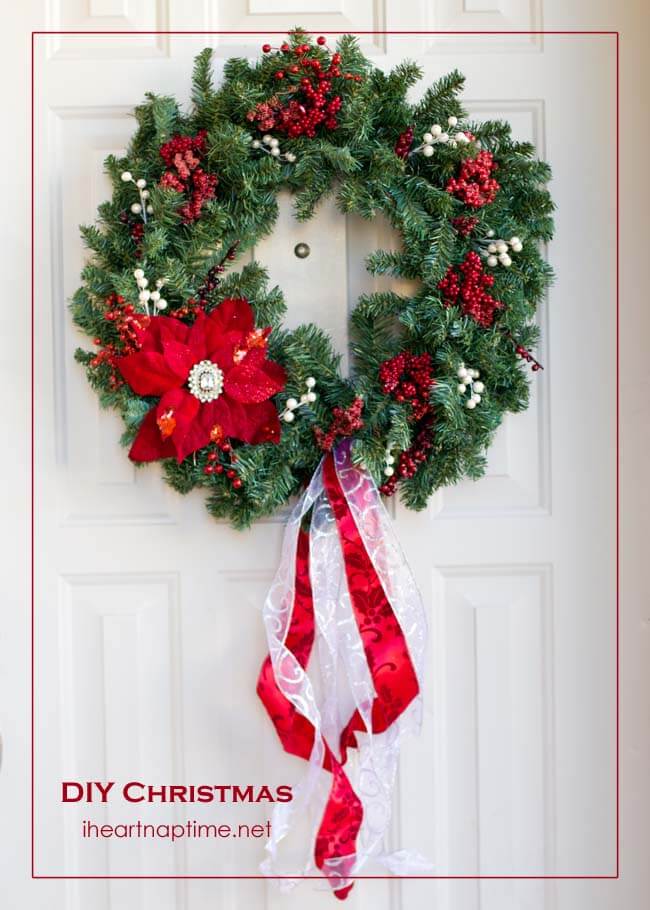 There's nothing I love more than decorating for the holidays. There's just something about having your home decked out for Christmas. I love it! :) So far I've showed you my no sew ruffled tree skirt and my DIY Nativity display. Today I'm going to show you my "new" wreath.
This year I recycled last year Christmas wreath. I didn't want to buy a new wreath, so I just pulled off the beads from last year and started with a clean slate. Then I headed to Jo-Ann's and picked up some new pieces to put on my wreath.

MY OTHER RECIPES
This wreath was super easy to make… it only took about 15 minutes.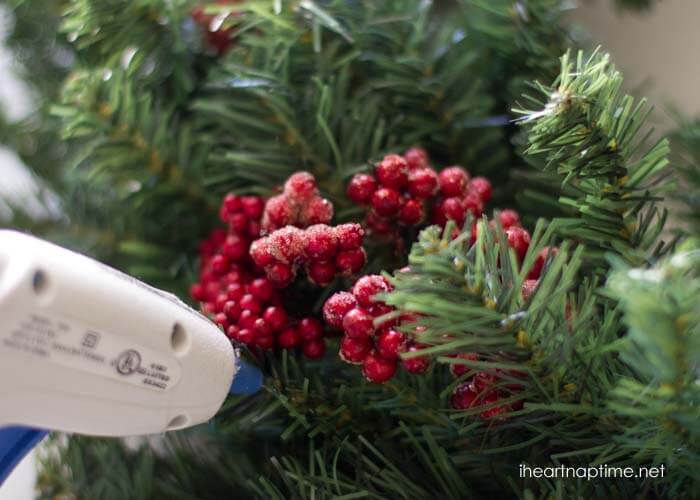 First I hot glued on berries…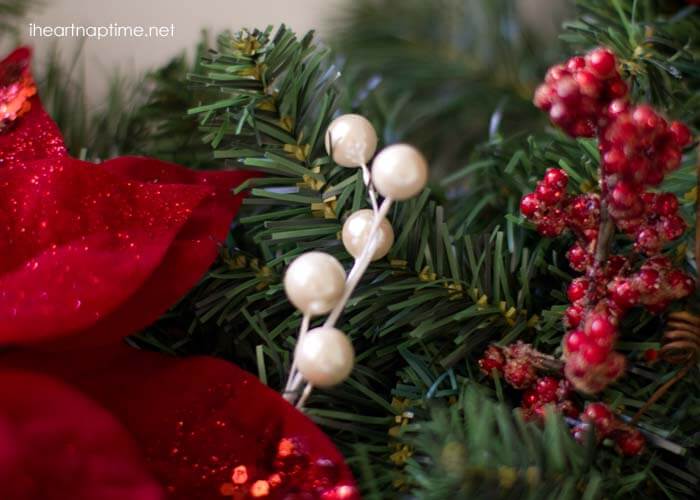 Then I hot glued some pearl picks in…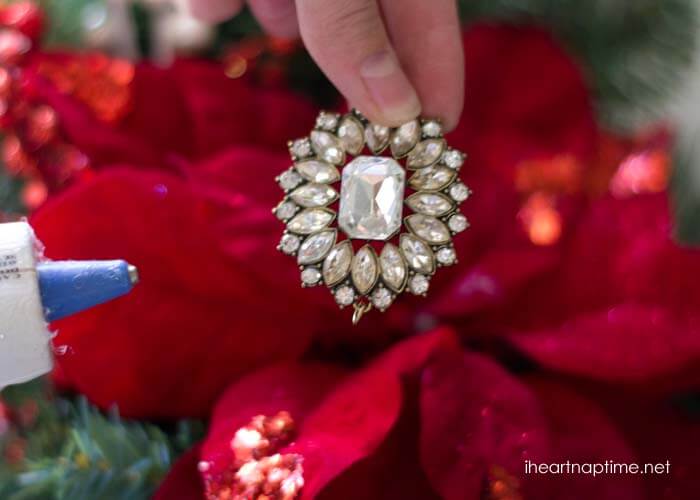 Next I hot glued on a poinsettia with a  jewel in the middle.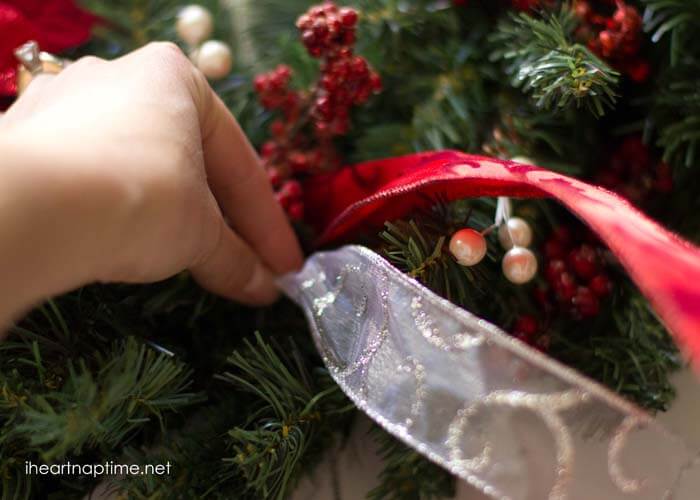 To add a little sas at the bottom, I cut 24 in pieces of ribbon and threaded them through the wreath.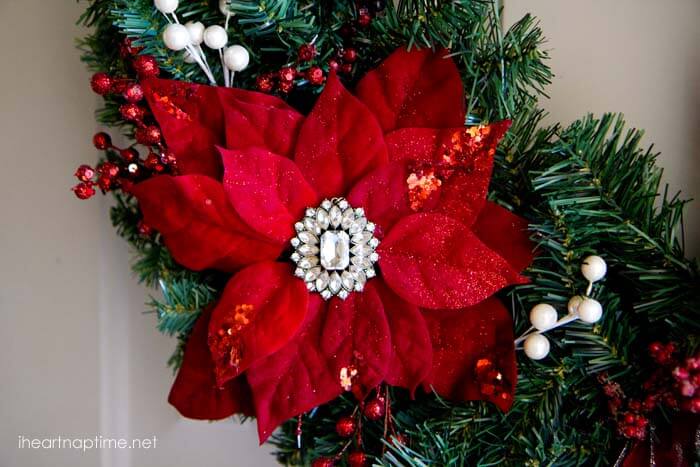 And wahlah! Now I have a beautiful new Christmas wreath in just a few easy steps.
So is your holiday decor all up?
Thanks for reading. Come back soon! :)