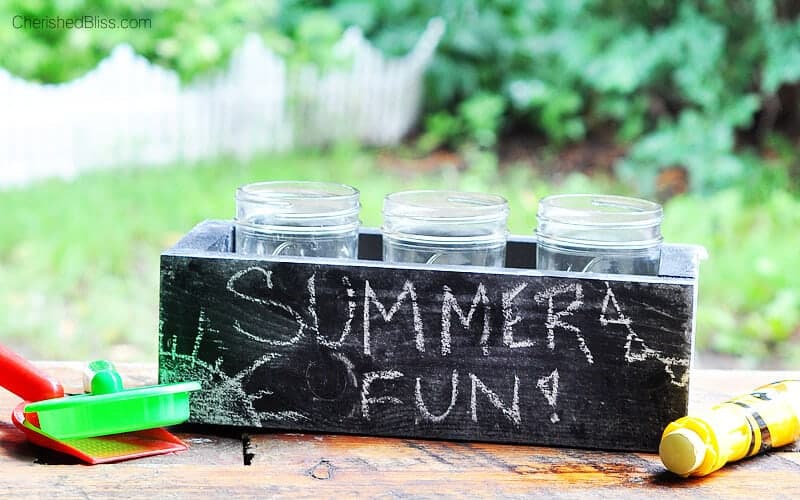 Hello there I Heart Nap Time Readers! I'm Ashley from Cherished Bliss where I blog with my sister, Audra! I am SO excited to be here for the first time today and can't wait to share this DIY Citronella Candle Box with you! It is super easy to make and a great beginner project for someone who wants some practice with those power tools!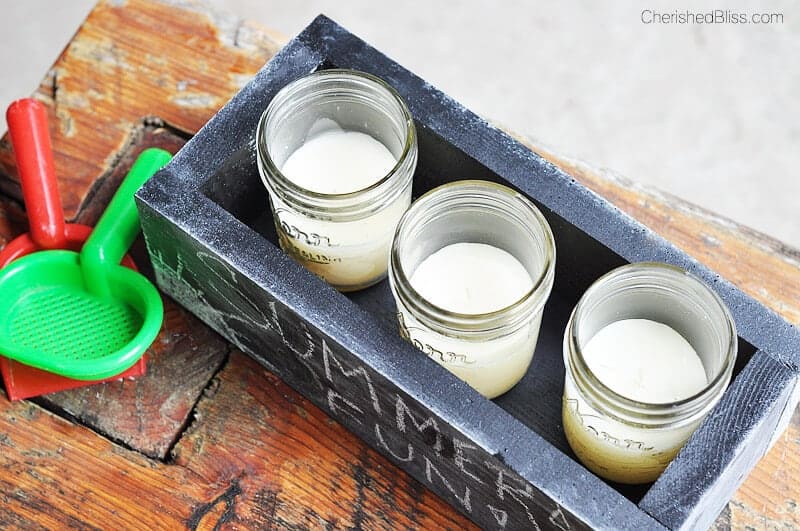 I have been working extremely hard on a kitchen remodel which has me out in my garage pretty much all day and all night! There is only one thing bad about summer- the mosquitoes! So I took a little break to make these DIY Citronella Candles and a Fun Summer Chalkboard Box to display them in. The box is also great at keeping these candles safe from the 3 kids who are famous for knocking things over! : ) Ok, let's get building!
Supplies:
– 1×4″ cut into the following lengths
2 @ 3 1/2″
2 @ 10 7/8″
1 @ 9 3/8″
– Nail Gun
– Miter Saw
– Sand Paper
– Spray Paint Primer
– Spray Chalkboard Paint
– Mason Jar Citronella Candles
Tutorial:
Just a note: These dimensions are sized for my mason jars. You can adjust for an length you would like or go off mine!
Step 1. Once you have your pieces of wood cut with your miter saw, take your 9 3/8″ piece and your two 3 1/2″ pieces and assemble them with the short pieces on each end using your nail gun. I put 3 nails across each joint.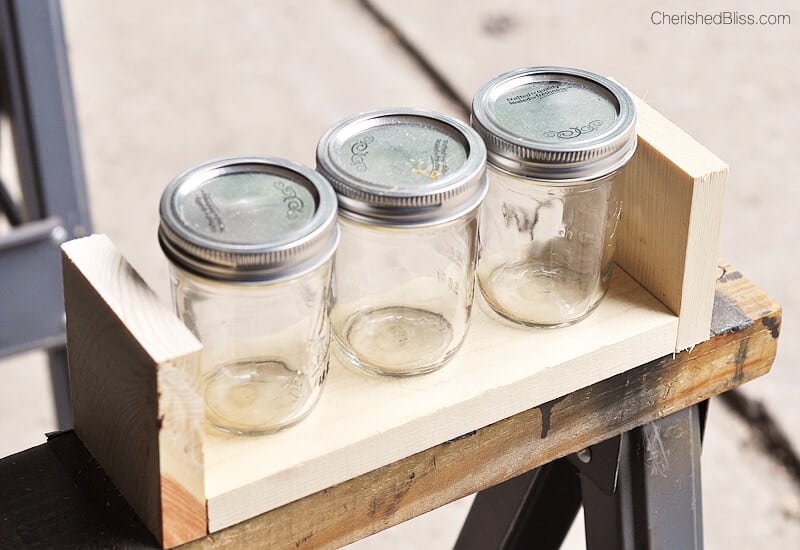 Step 2: Add your two remaining pieces to create the two long sides of the box, and nail those together the same way, with 3 nails on each joint.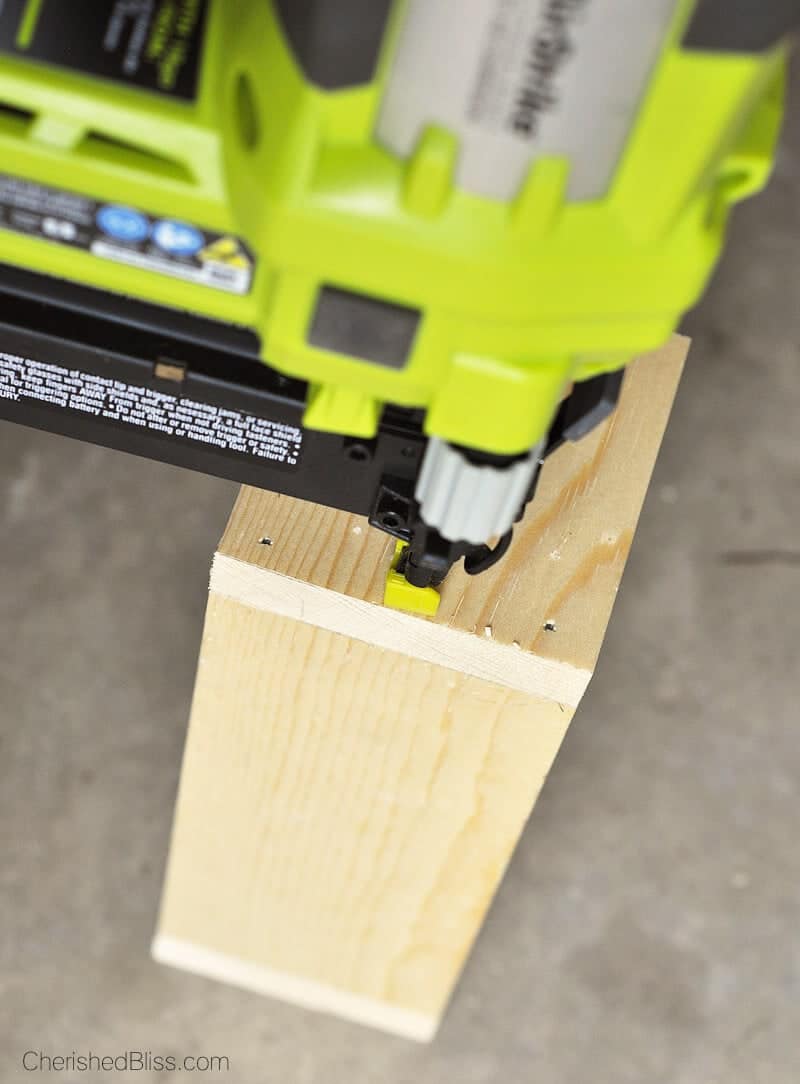 Now your box is assembled.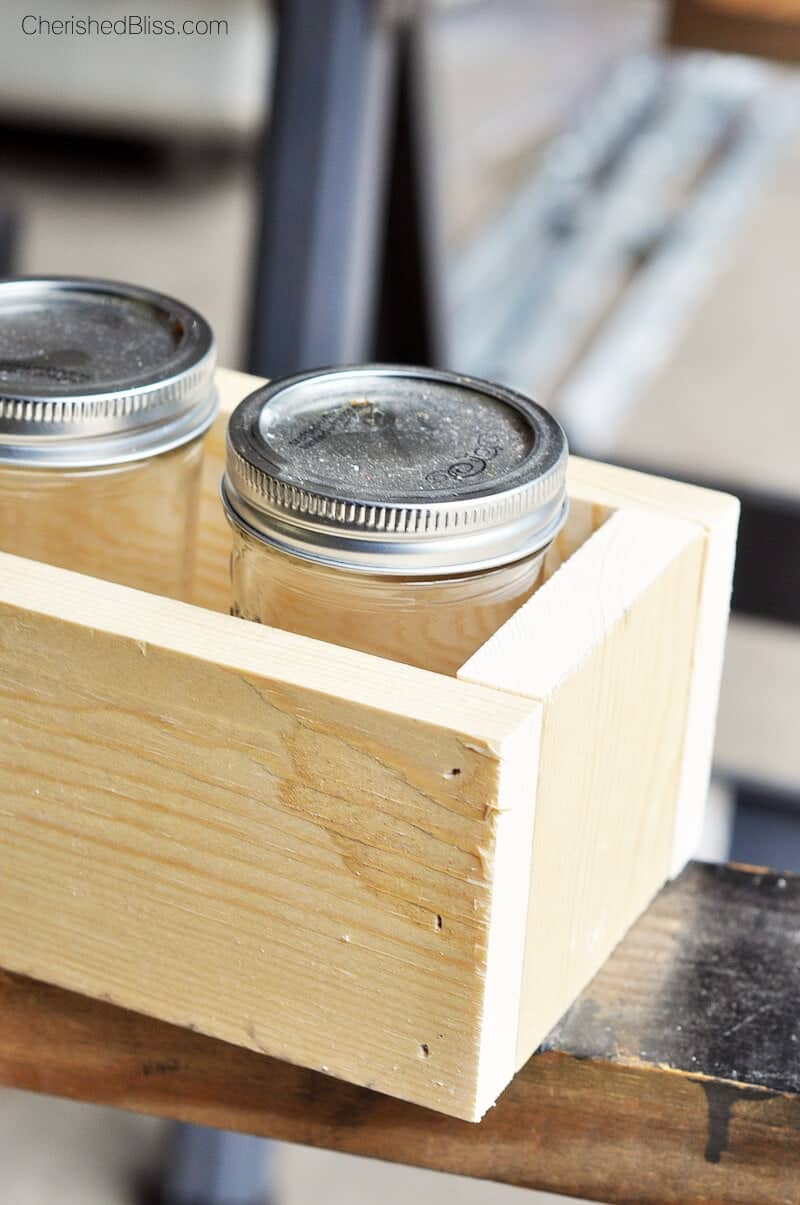 Step 3. Sand down your box to remove any splintering wood. Then it is time to paint. I used a spray primer first, then followed up with 3 coats of the chalkboard paint. Wait 24 hours, and then condition your chalkboard paint following the manufacturer's directions.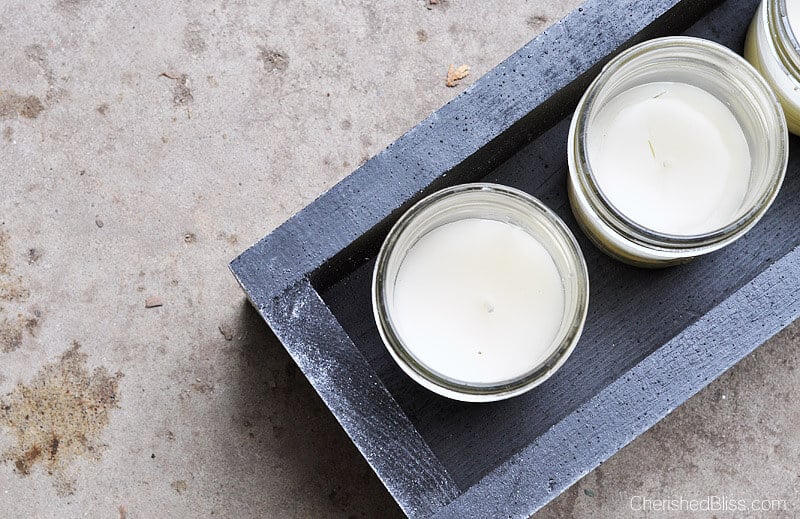 Step 4: Now you can write fun little messages on there or let your kids go crazy, add in some citronella candles and enjoy some mosquito free nights!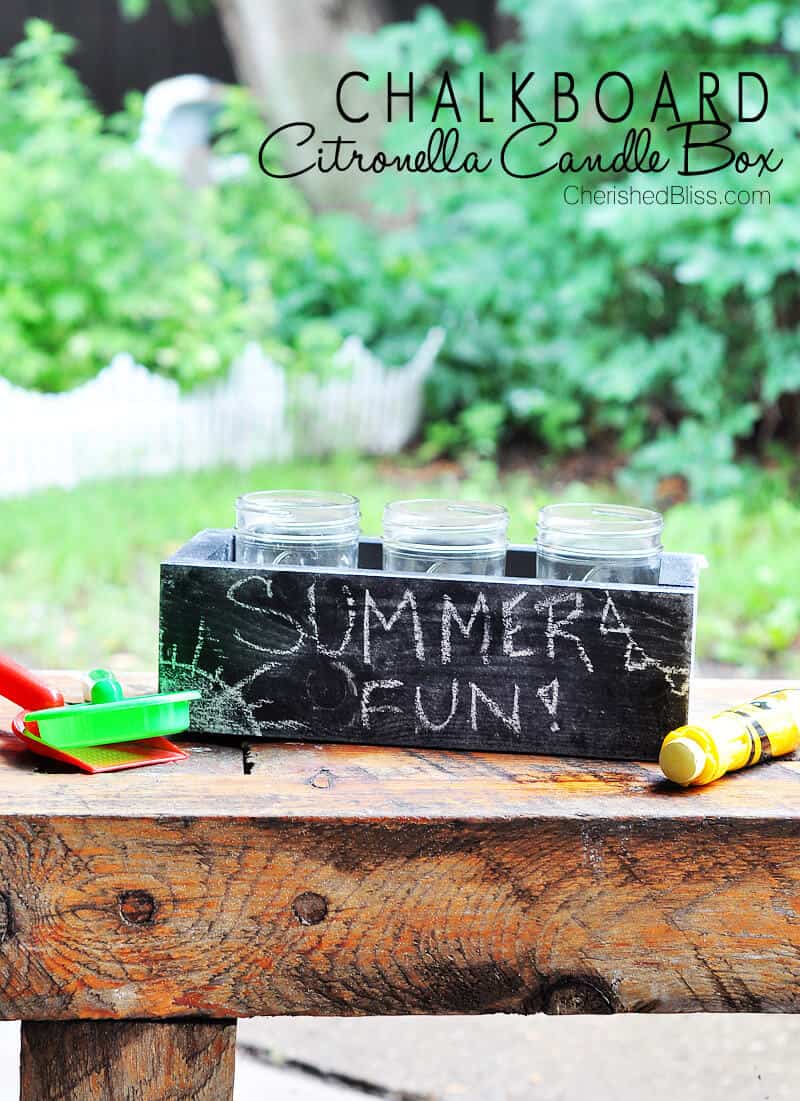 A BIG thank you to Jaimelyn for having me over today!!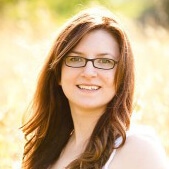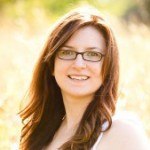 I'm Ashley from Cherished Bliss where I blog with my sister. Together we share our DIY projects and recipes despite living across the country from each other! I absolutely love getting my hands dirty, and can most likely always be found in clothes with covered in paint and sawdust! I am slowly decorating and remodeling our house on a budget – one project at a time. As a busy mom of 3 I rarely sit, if we aren't playing outside or at the park, I am out working in the garage on my next project! Would love to have you stop by Cherished Bliss and say HI! Have a beautiful day!
Connect with me here:
facebook // pinterest // instagram // subscribe
Here are a few things you can find around my blog.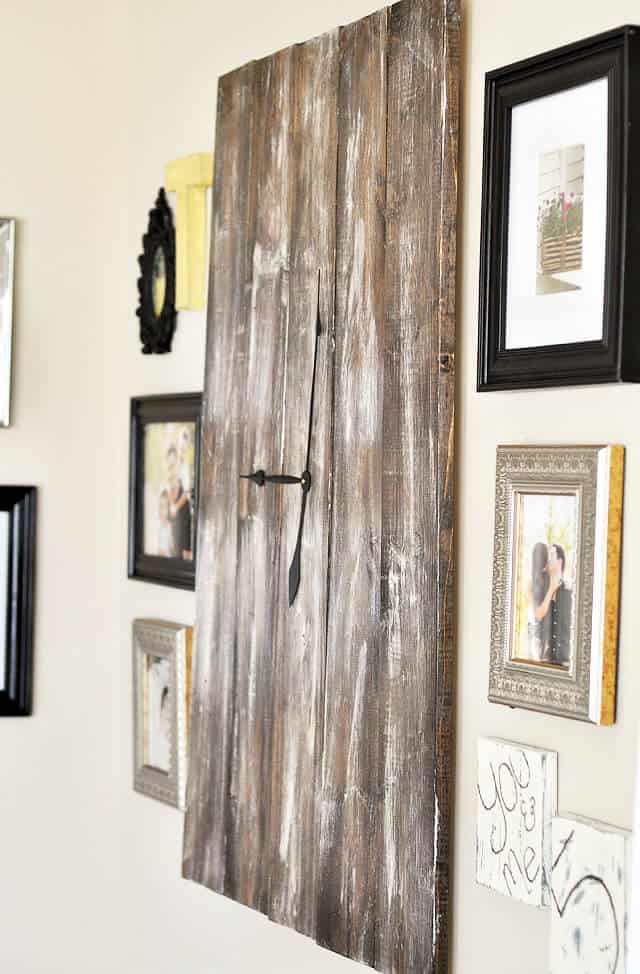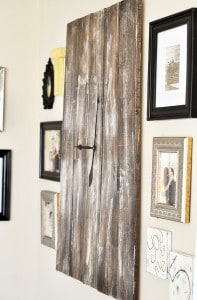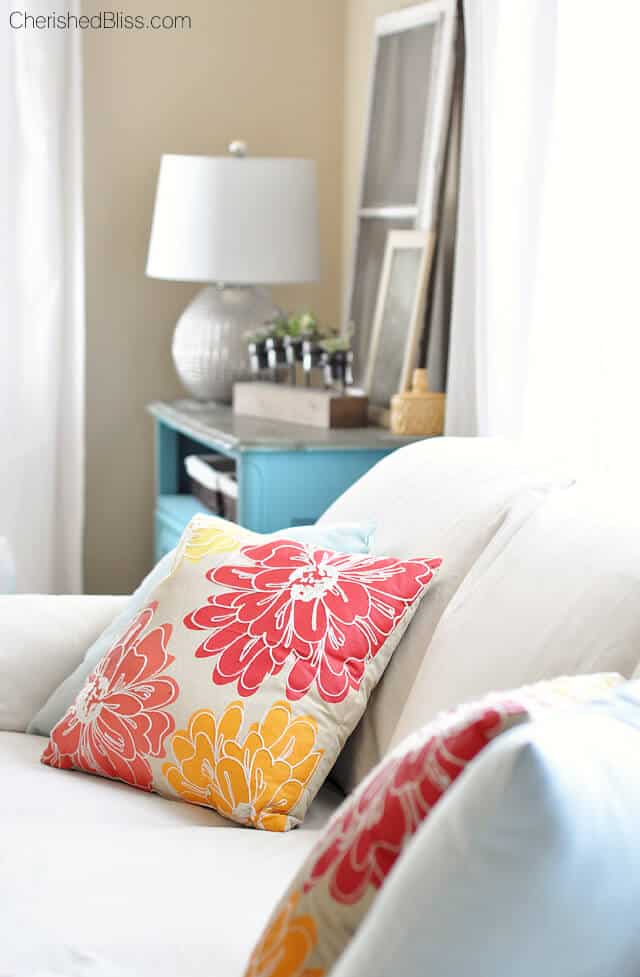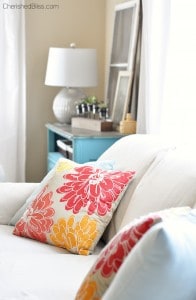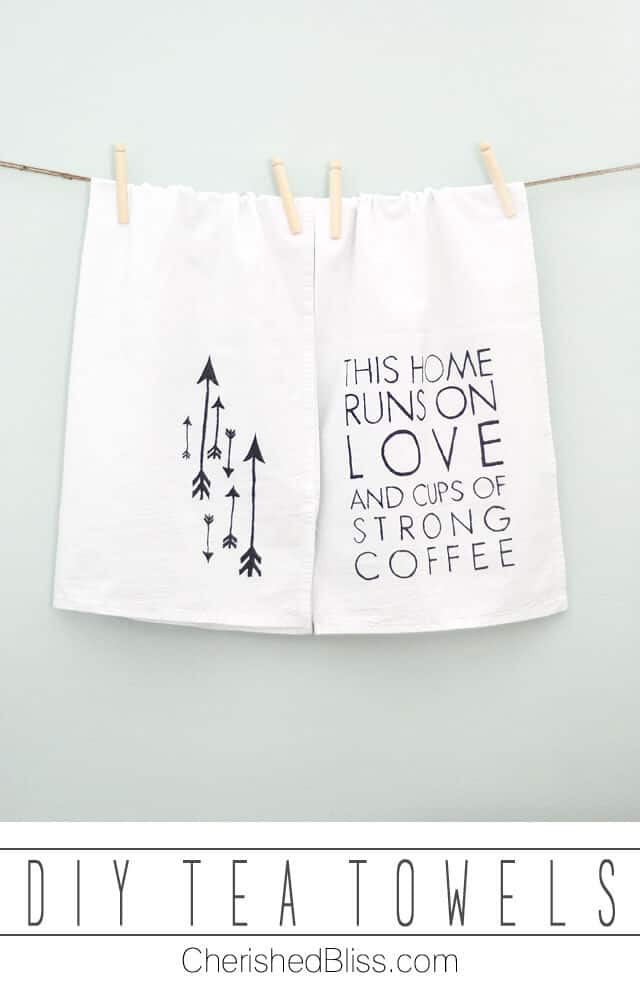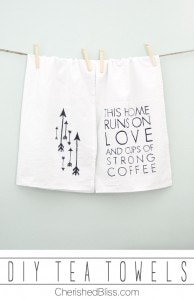 THANKS Ashley for sharing this fun DIY project during our Hello Summer Event! Click HERE to see more ideas from the event.