DIY cloche and vintage books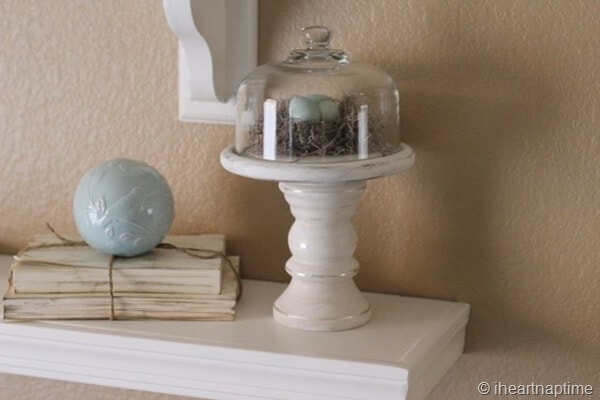 I recently finished this cloche, and I'm totally in love! :)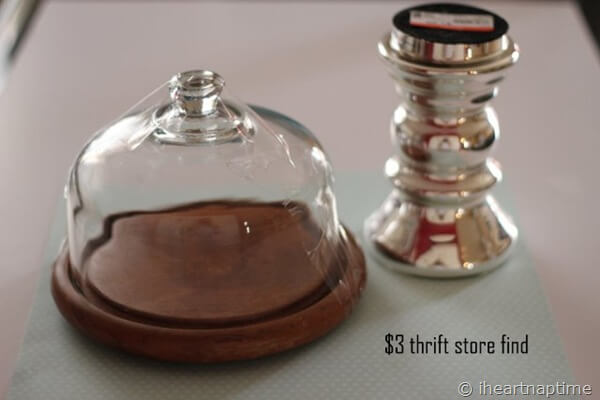 I found this cloche for $1.5 and the candlestick for $1 on 50% off Saturday. SCORE!  I knew together they'd make the perfect match. Doesn't everything look better on a candlestick?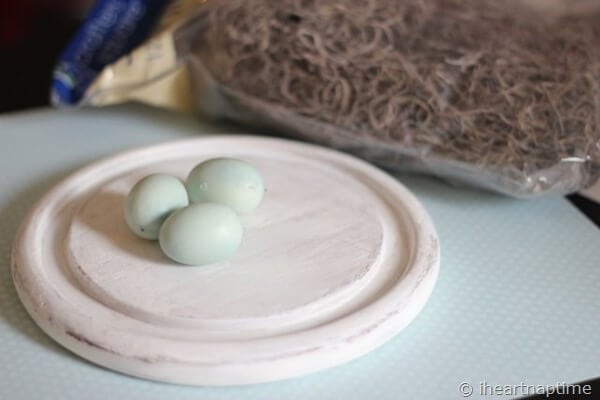 First things first: PAINT! Once I painted the base and candlestick white I distressed it a little. Then I thought it would be cute to put a little nest inside. I bought some Spanish moss from the $1 store and then put these little blue eggs inside.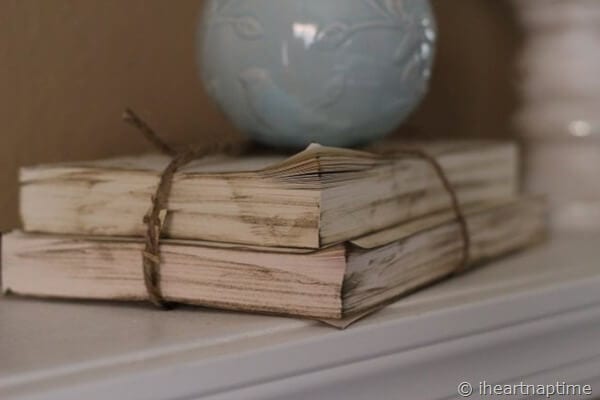 I also made these books (Ballard knock-off). It's really simple. I bought hardback books from the thrift store (trust me there are hundreds, take your pick). Next I ripped off the backings and added some distressing ink… EVERYWHERE! Then I tied some jute around the books to complete the look.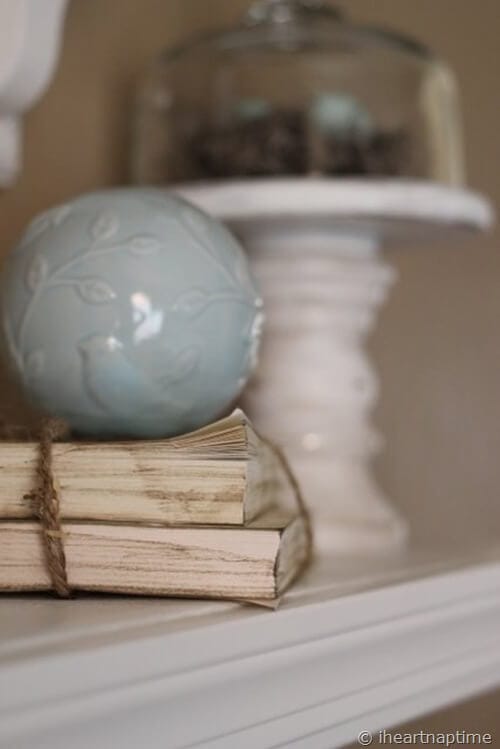 Pretty simple and CHEAP. Gotta love that!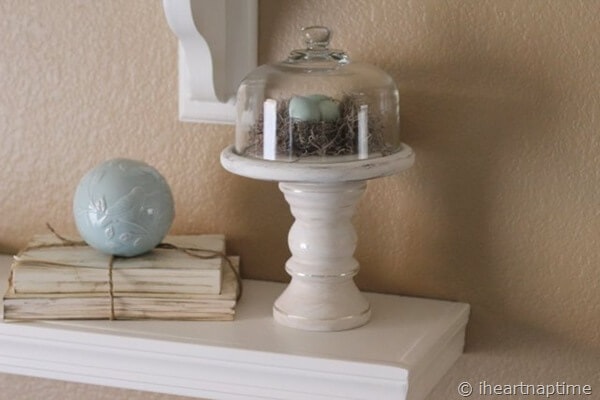 Happy Spring!
This post is linked to: Today's Creative Blog and Tip Junkie