Hi all! Happy to be back visiting today! I was thinking up an easy and thrifty gift for the kids to make for Father's Day …something that Dad could actually use. This handy DIY ereader stand is perfect for Dads smartphone or ereader. Kiddos can put this together in just a few minutes (although it is best to allow the glue to dry over night). All the supplies can be found at your local craft store and for very little money too. You may want to go ahead and make one for a favorite Uncle and Grandpa while your at it! Here we go….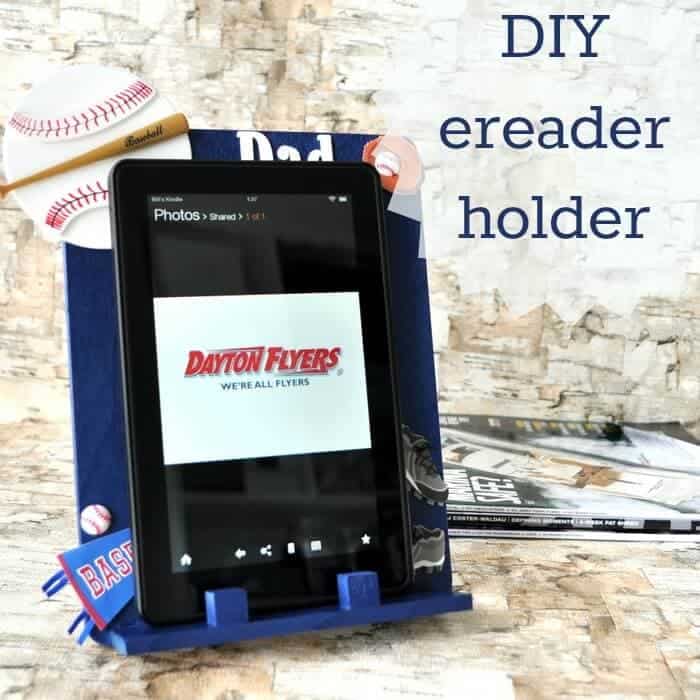 An inexpensive frame from the craft store becomes a really useful stand that will fit most tablets and ereaders. (The one shown above is the Kindle Fire) This would be great to place next to the bed where it could be easily found and charged too.
The supplies you will need to make your DIY ereader:
craft store wooden frame
wood glue or super glue
spray paint
small wood blocks (1/2 inch)
hobby wood (1/4 inch thick, 1 1/4 inch wide, cut to the width of frame)
hand saw
pencil
stickers and decorations
picture for the frame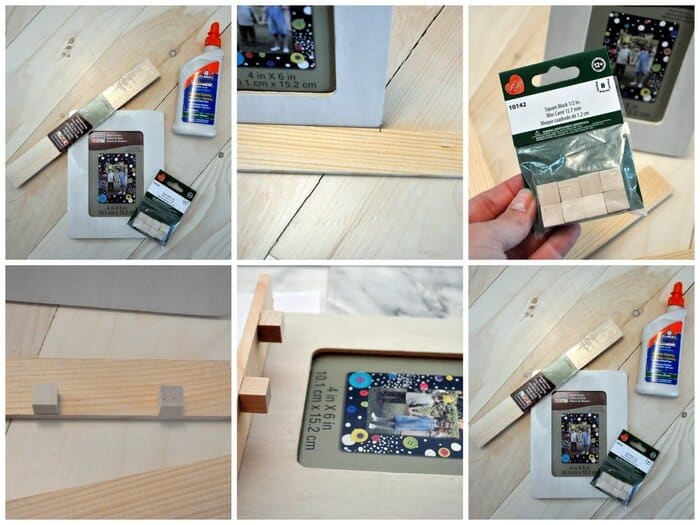 Steps:
Measure the hobby wood. This will be what the ereader sits on. Mark with the pencil the width of the frame so you know where to cut.
Cut your wood.
Glue 2 blocks onto the top of the wood. This will "hold" the ereader and prevent it from falling off.
Glue the hobby wood onto the edge of the frame and lay flat. Allow to dry overnight if possible.
When dry…spray paint or stain the ereader.
Decorate and place a picture in the frame.
It's ready to use!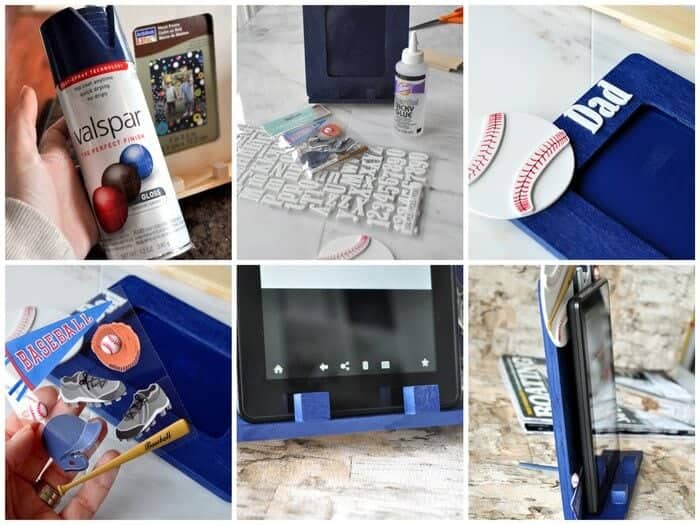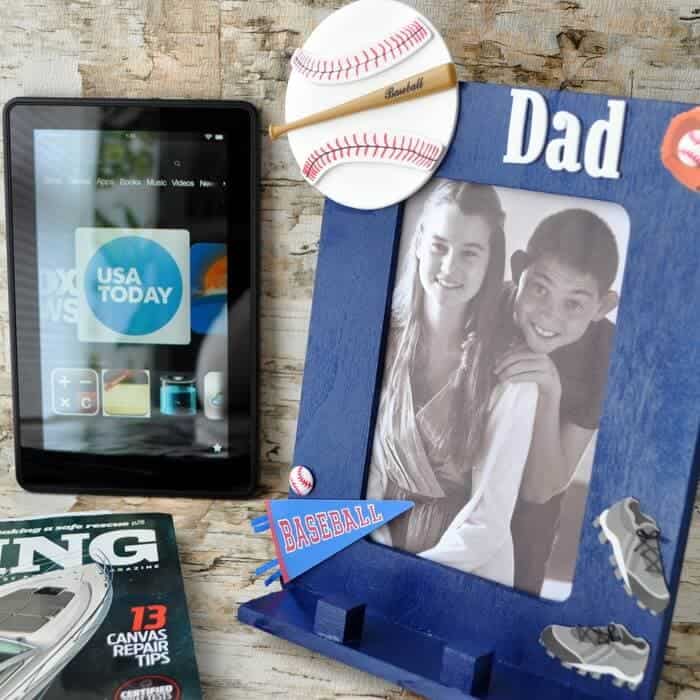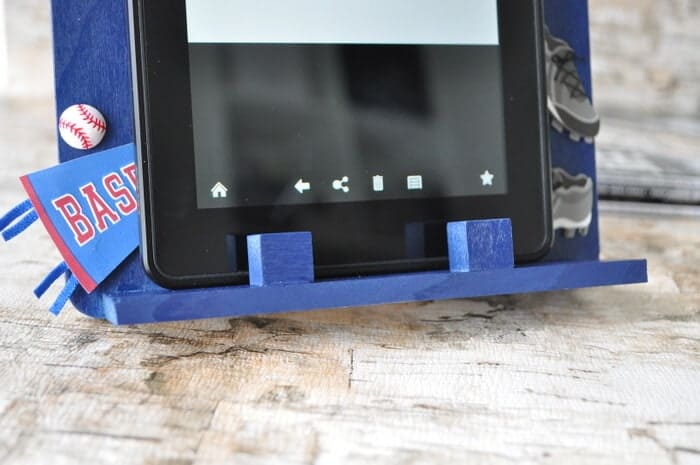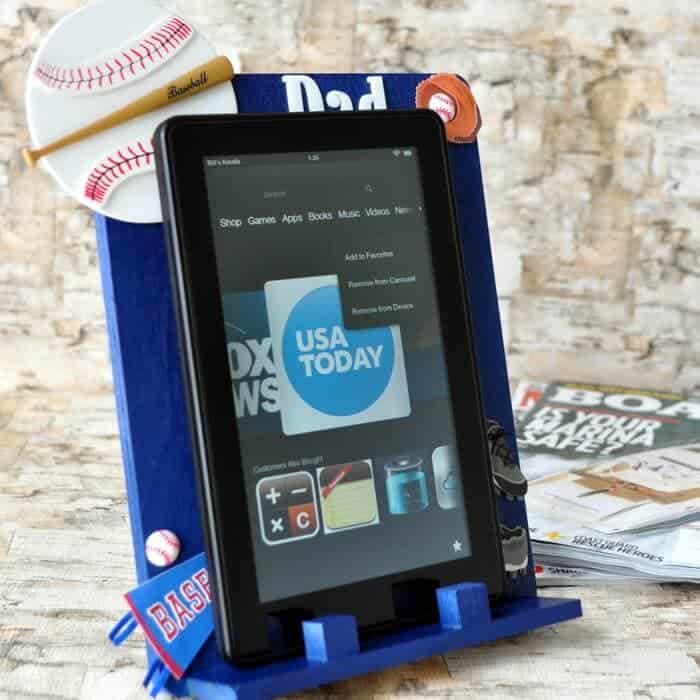 This would be great to use bedside…or in an office. Very useful:) Plus every time he looks at it he will smile and think about his little munchkins;)
I think I need to make one for me now ;)
I hope you can stop by and see me at CleverlyInspired! Here are some projects I have been working on…