DIY Fall wreath
Hi friends! I'm back with another fall craft today. I just can't seem to stop crafting. Do you get that way this time of year? I'm running out of room for all these crafts. ;) Today I'm going to share with you this simple and cute fall wreath.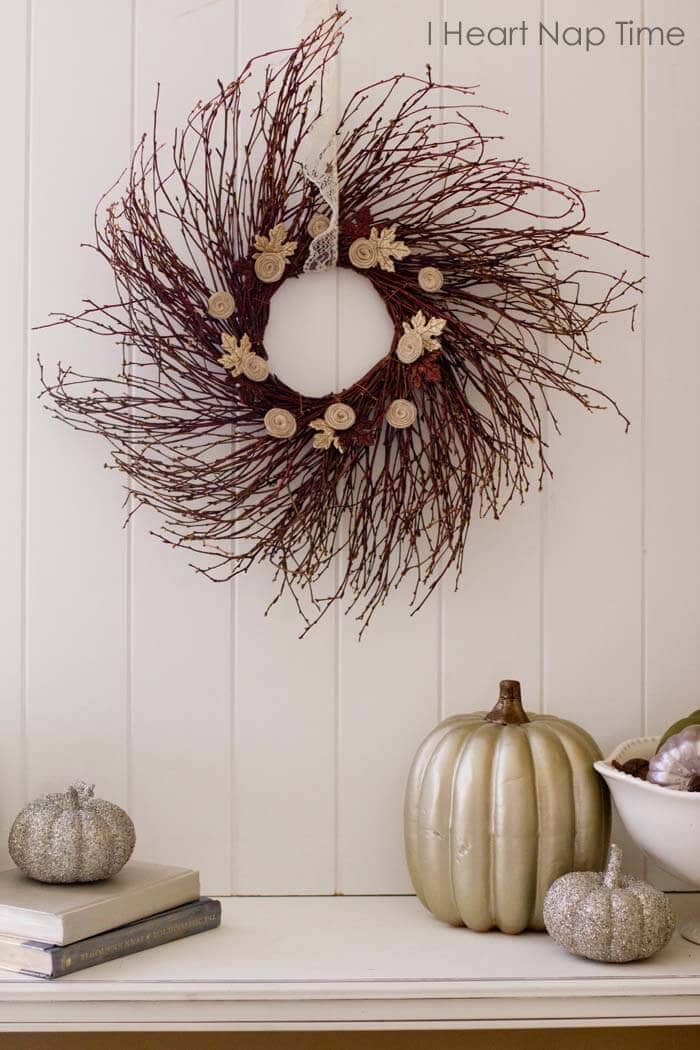 Here's what you'll need to get started: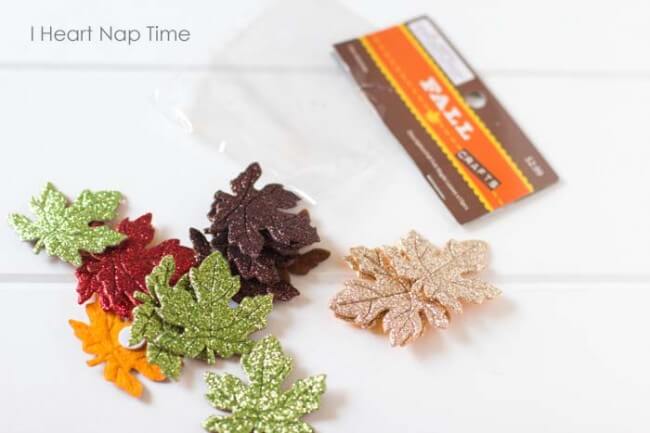 MY OTHER RECIPES
Supplies:
Wreath (found at any craft store)
Glitter leaves (found at Hobby Lobby)
One square of felt
Scissors
Hot glue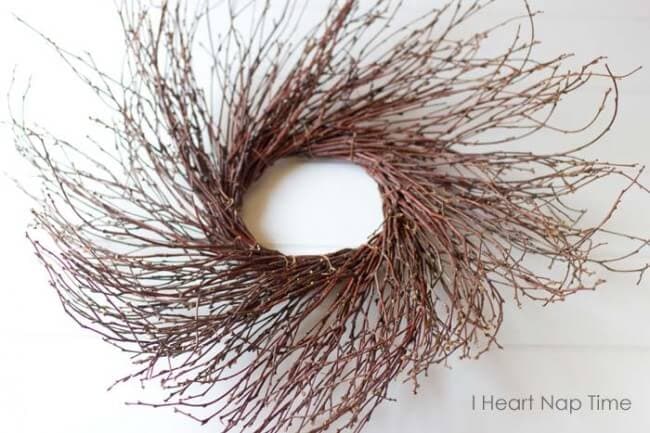 The first thing you'll want to do is make the felt flowers. These are really simple to make and can be used for many different crafts.

Start by cutting out a 2 in circle. Don't worry it doesn't have to be perfect. ;)
Start on one edge of the circle and cut a swirl until you reach the middle.
Once your circle is cut, grab the edge from the middle and start rolling the piece in like a rose, hot gluing as you go.
Then make about 10 more flowers. You can use different colors and make the circles bigger as well to get a unique look.
Next I glued my leaves around the center of the wreath.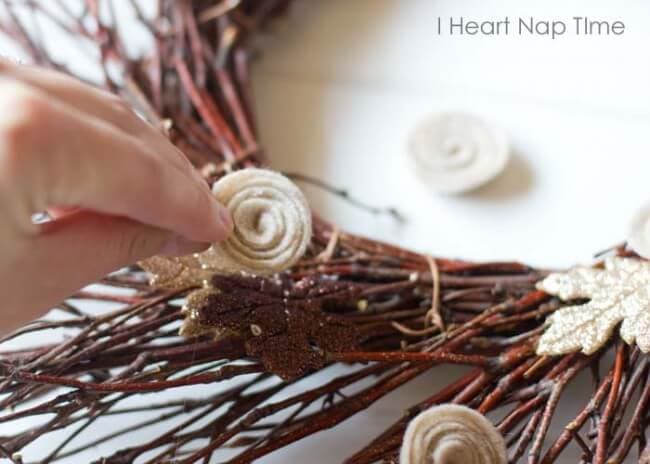 Once the leaves were glued on, I glued felt roses to the center of the leaves and on some of the branches. Add a piece of lace and hang up your new wreath. :)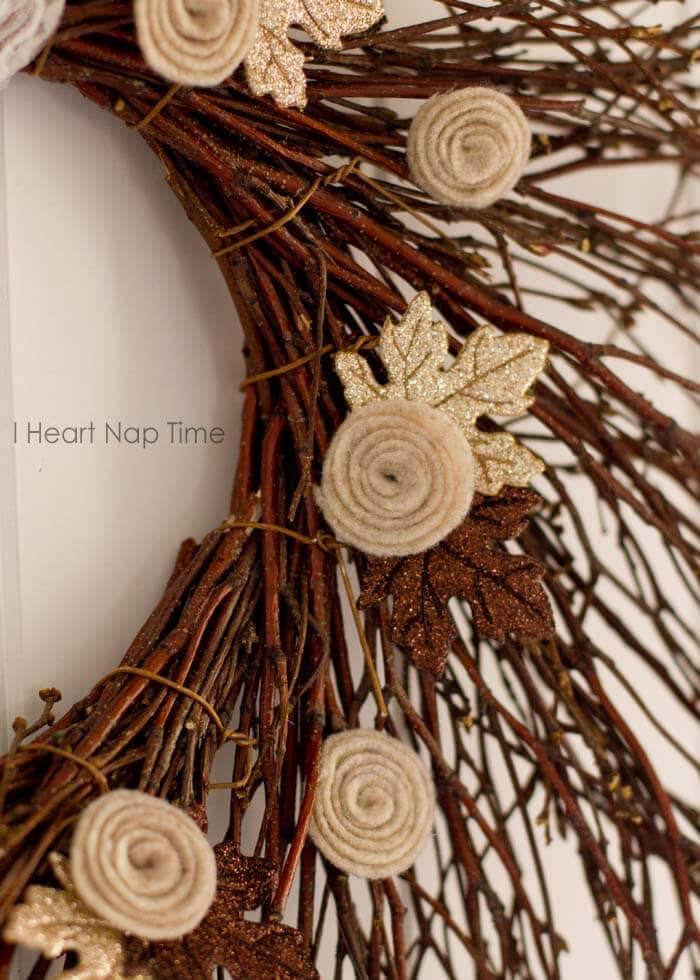 I love how it turned out. Everything looks better with glitter, right? Especially during the holidays. ;)
*UPDATE- here's what it looks like on my fall porch. :)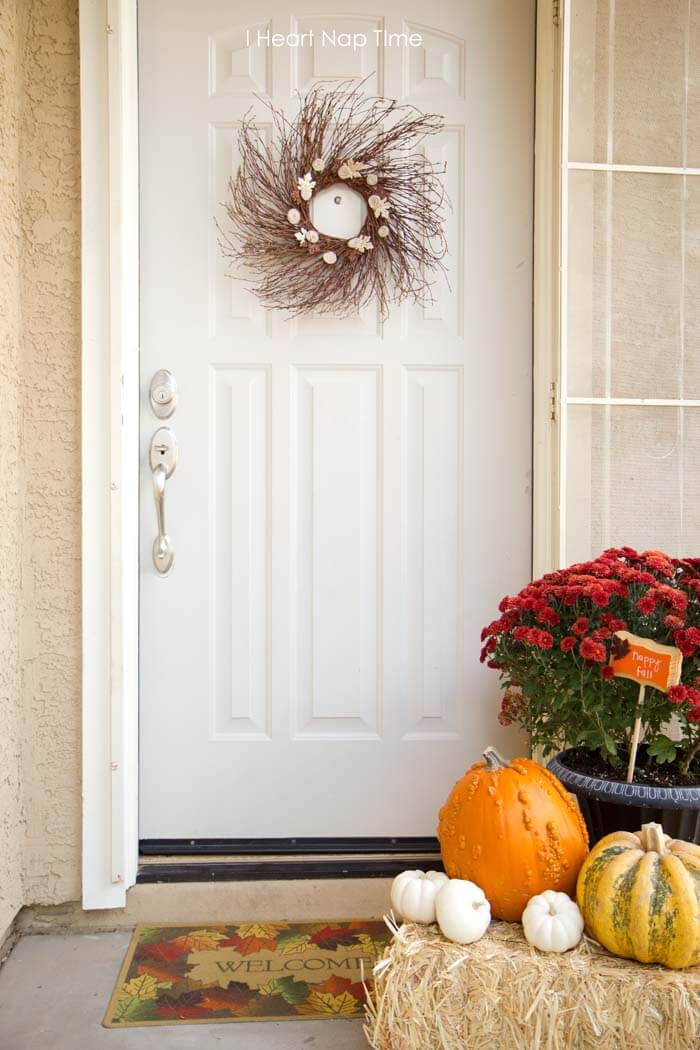 Have a happy day! 
xo-Jamielyn
For more fall projects check out: book page pumpkin, fall tree craft, dollar store fall wreath.