DIY Firework Ribbon Wands – let the littles get in on the firework action with these simple ribbon wands.
With the 4th of July right around the corner, why not throw together a few of these fun firework ribbon wands so that even the littlest Americans can celebrate.
Hey everyone! It's Kara from A Kailo Chic Life and I want to share this fun tutorial for DIY firework ribbon wands with you today. These wands are perfect for your neighborhood 4th of July parade or to take downtown while you watch the big firework show.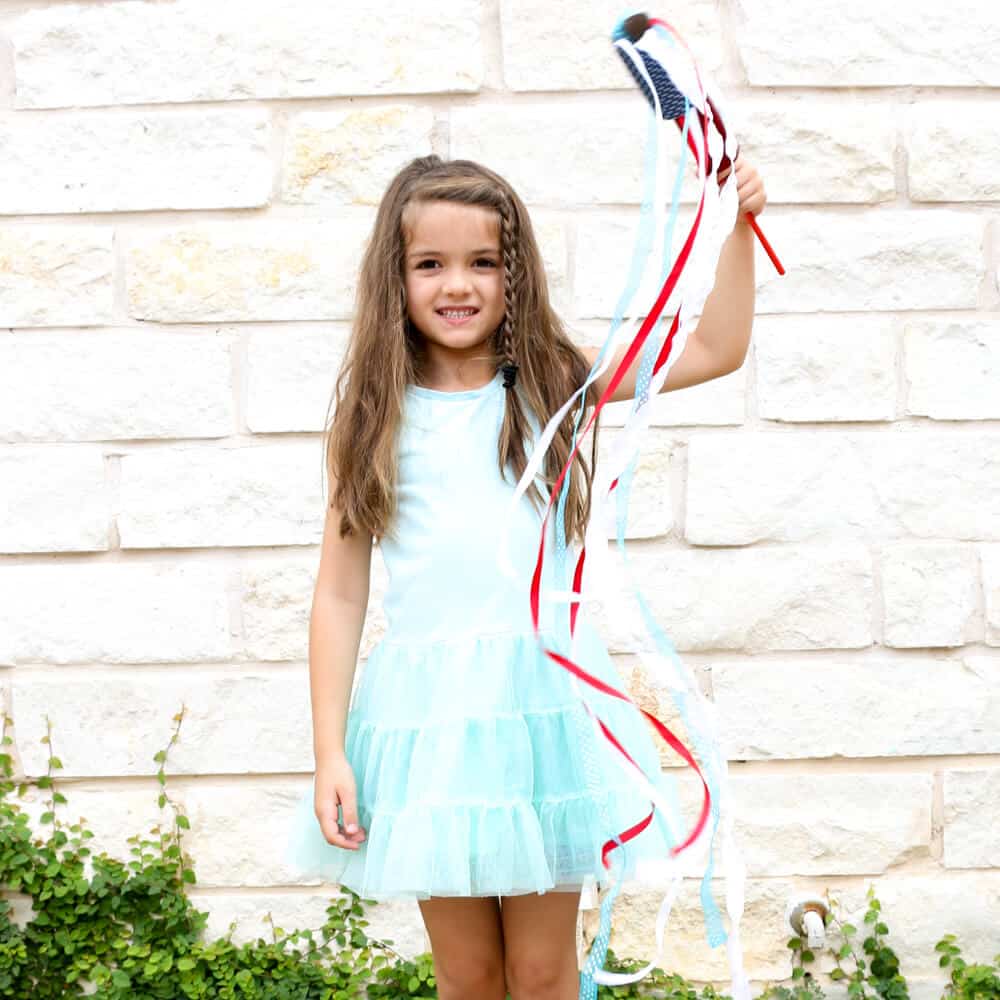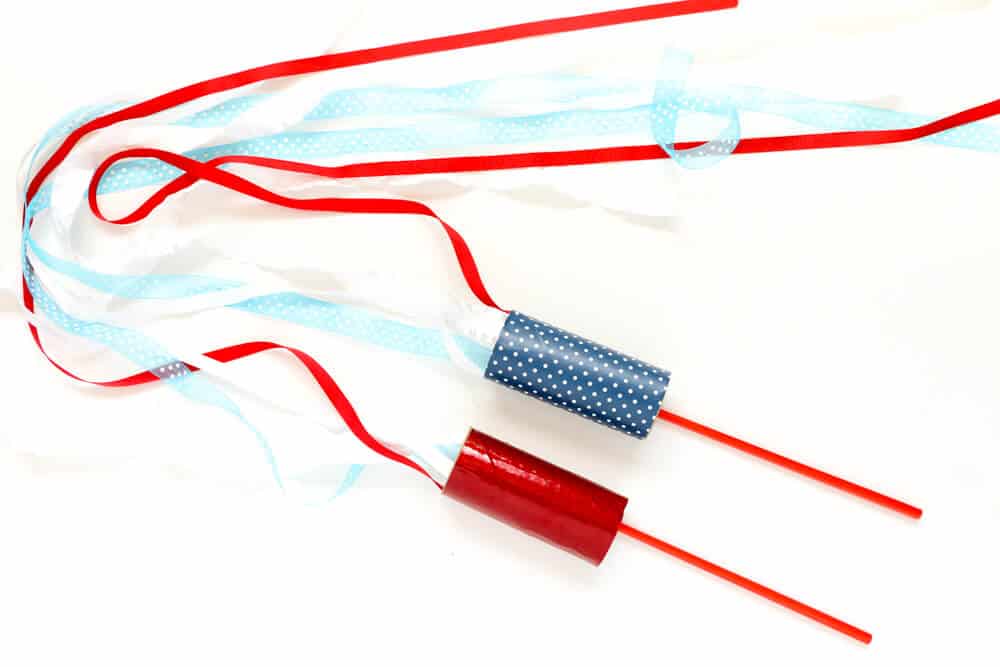 DIY Firework Ribbon Wands Supplies:
Used Toilet Paper rolls
Dowel rods or chop sticks painted red, white, or blue
Red, white, or blue adhesive vinyl
Red, white, and blue ribbon
Thick tape (such as packing or duct tape)
Stapler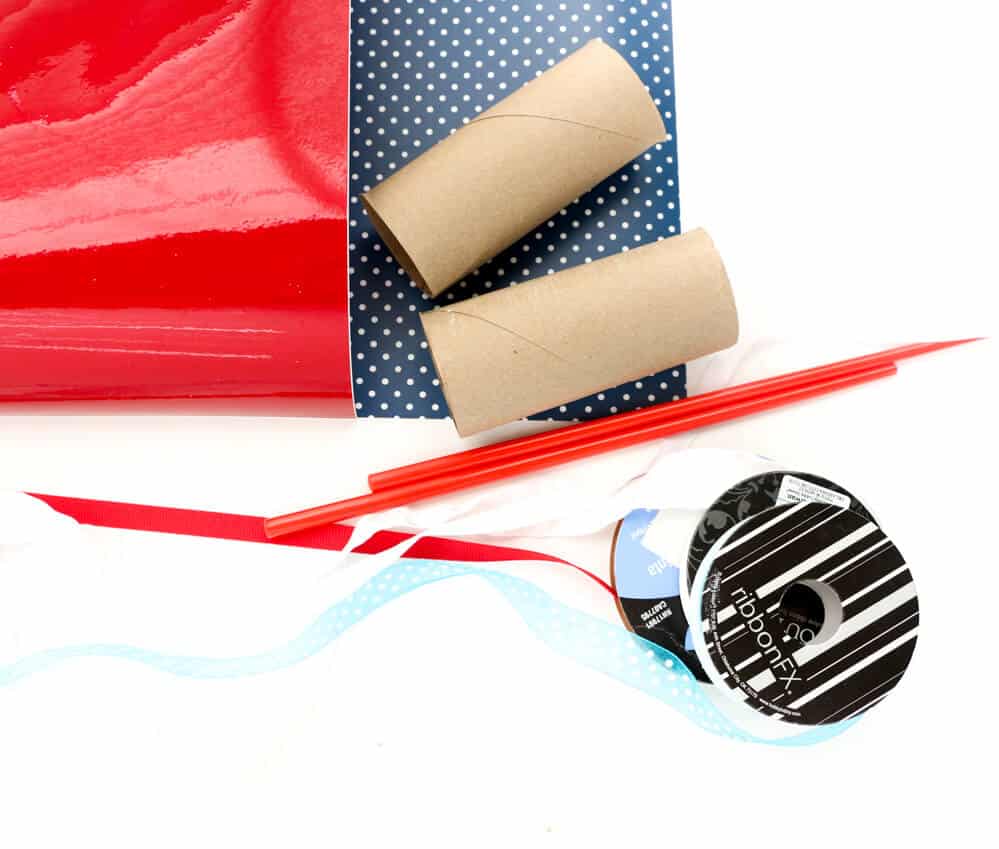 Begin by cutting your vinyl into rectangles the size of your toilet paper roll and covering the roll with the vinyl.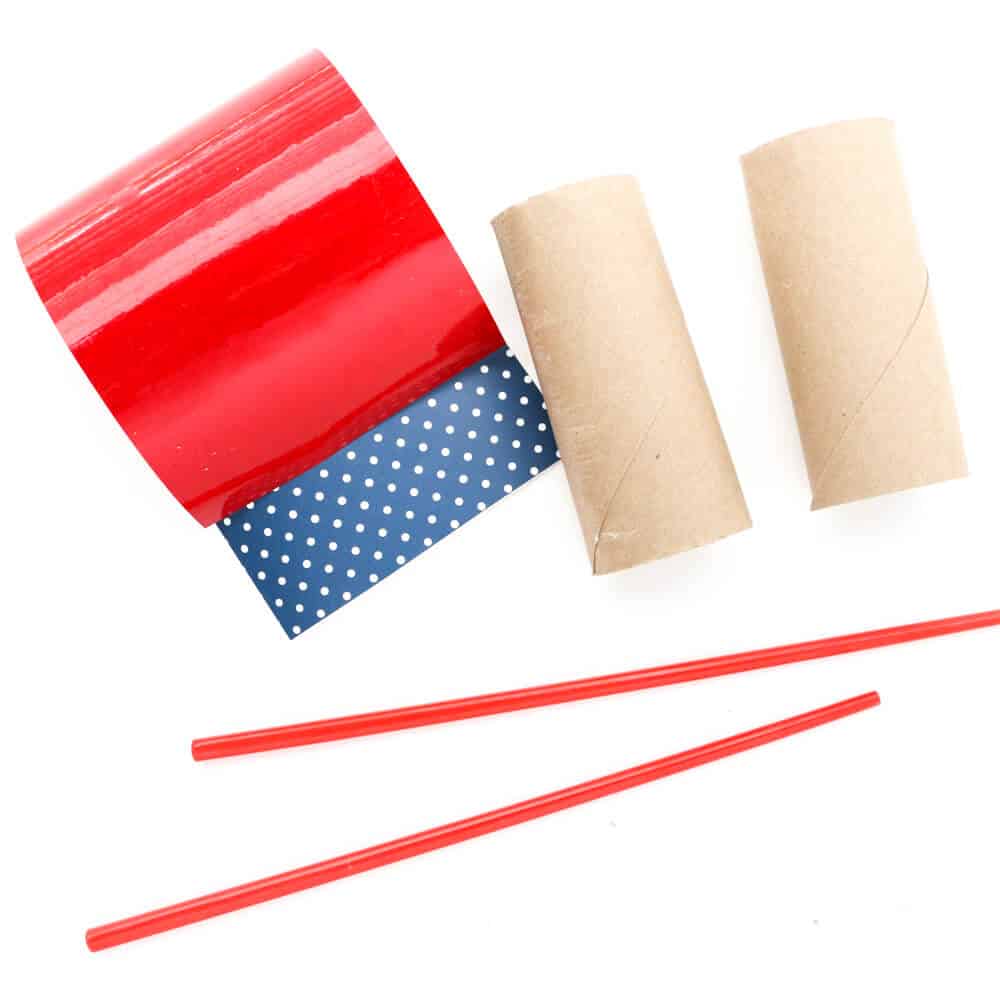 Then use your strong tape to tape the chop sticks or dowel rods into the toilet paper roll on one end.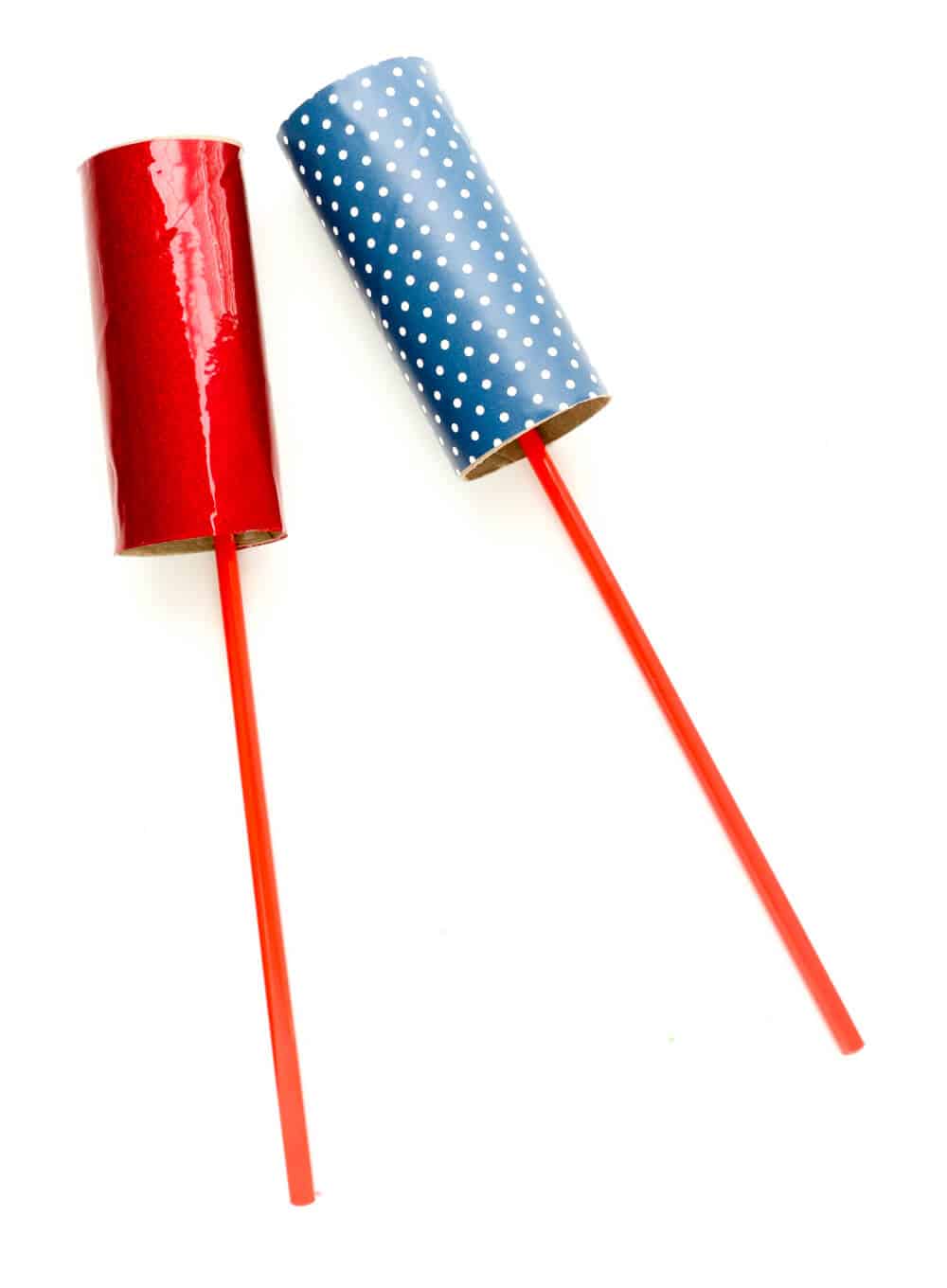 The final step is to use the stapler to staple on the ribbons to the top of the toilet paper roll. You could also use tape for this, but the staples will hold the ribbon better.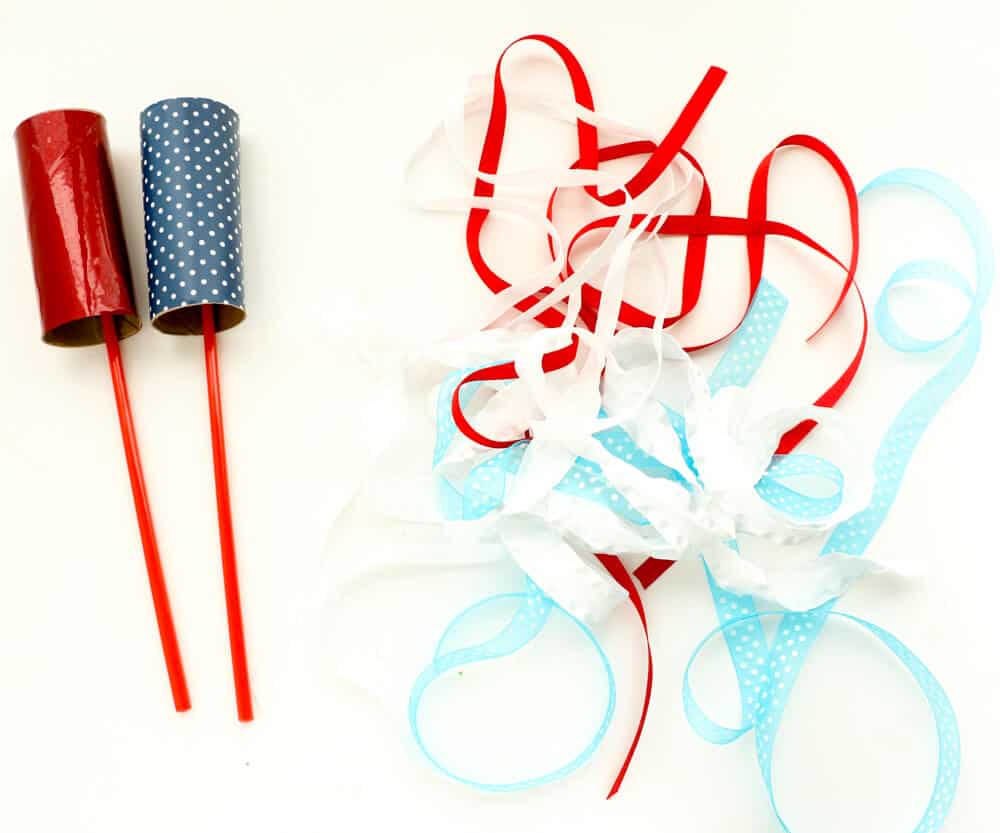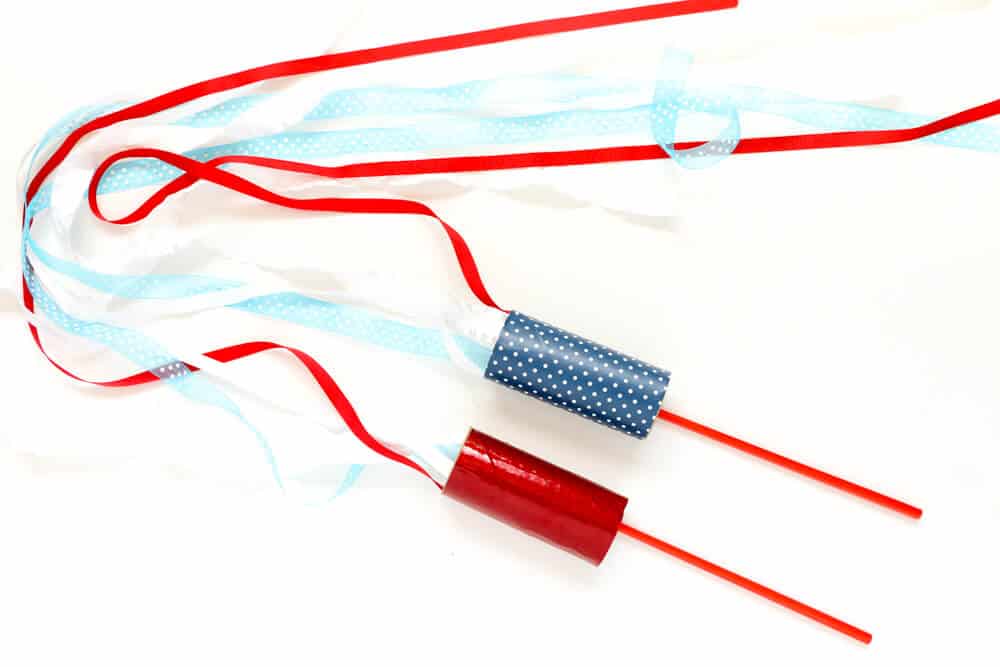 Now all that is left to do is let your kids play with their DIY firework ribbon wands. I can see a group of kids waving these on a 4th of July parade float can't you? The best part is that the little kids can play "fireworks" without the risk of getting burned!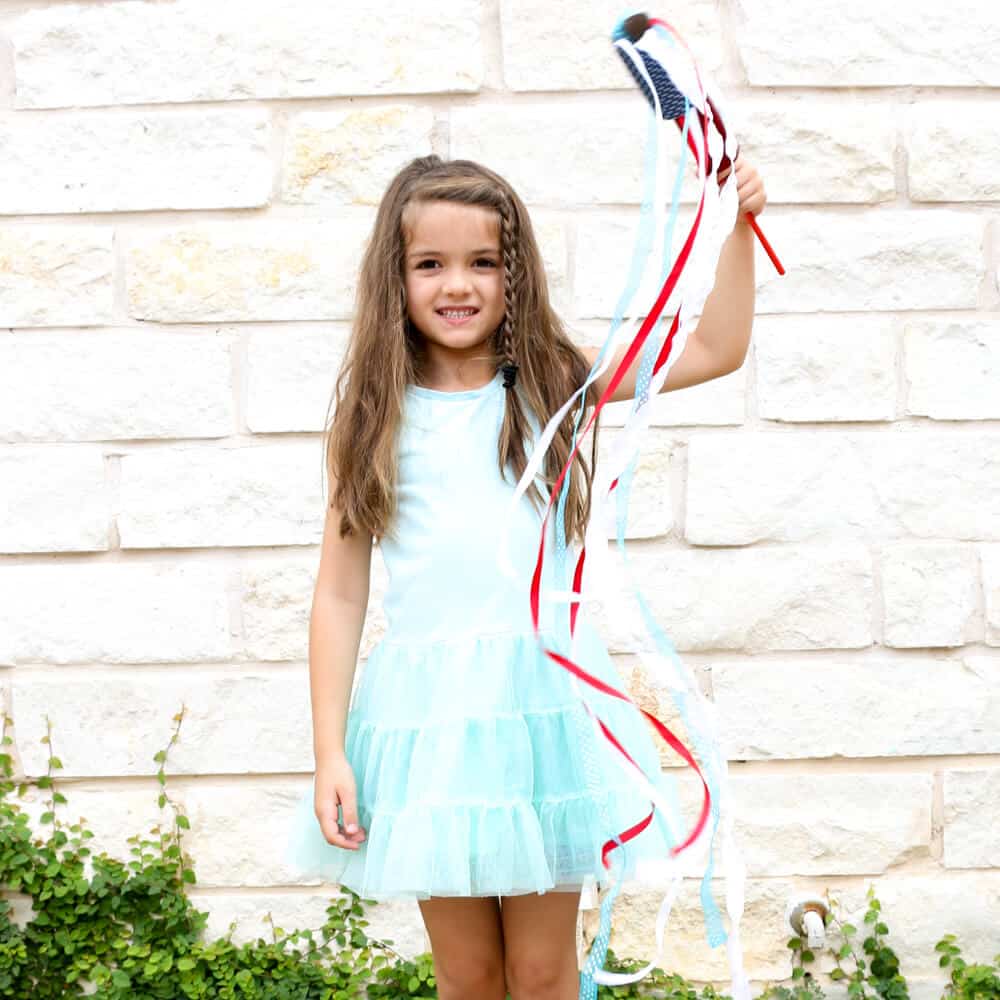 I hope you enjoyed this easy and fun tutorial and that your kids love these DIY firework ribbon wands as much as mine! Feel free to check out my blog, A Kailo Chic Life, for even more fun crafts and DIY ideas like my 4th of July treat boxes!
Thanks, Kara!

If you love this festive 4th of July project, you'll enjoy these too!