Welcome to the Crazy Christmas event! If you're new here you may want to

subscribe

or join us on facebook. Welcome Classy Clutter!!
Hello, hello! We are Mallory and Savannah and we blog at Classy Clutter. We are so thrilled that Jamielyn asked us to participate in Crazy Christmas Crafters again this year. Honestly, who wouldn't want to be a part of a one-stop shop for all things Christmas!? You can seriously get all the Christmas inspiration you need here and we LOVE that!
Today we're super excited to share this simple, sparkly DIY Christmas art with you! It's so easy to make and it is definitely a statement piece!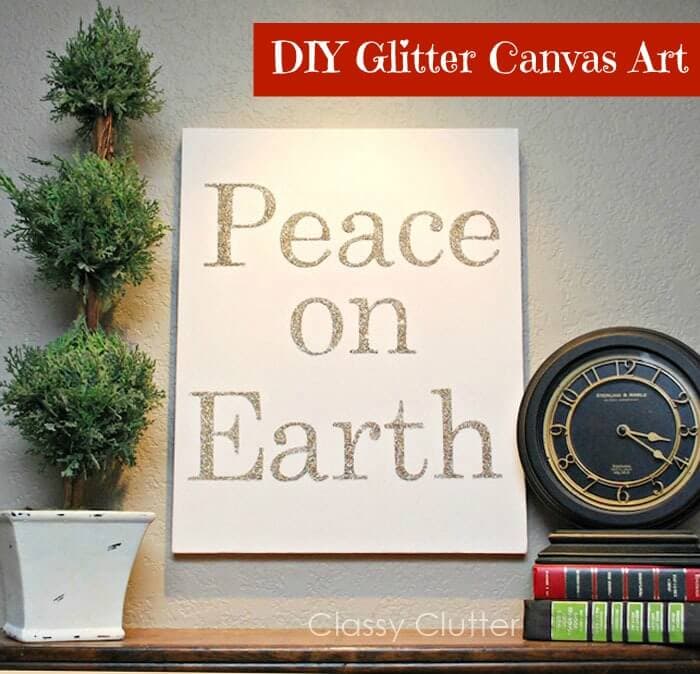 A vinyl stencil – make your own or purchase one here.
A canvas
Elmer's school glue or Mod Podge
Glitter (we used Glitter Glass)
First, you can use a Silhouette or cricut to cut the out a stencil for your lettering. If you'd like, you can purchase the Peace on Earth stencil or other Christmas stencils from here.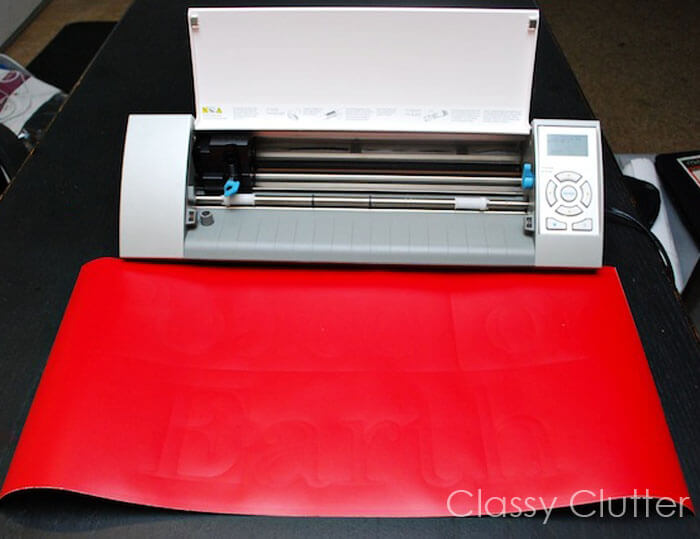 Next, you will remove the letters from the vinyl stencil. If you purchase one, this will be done for you.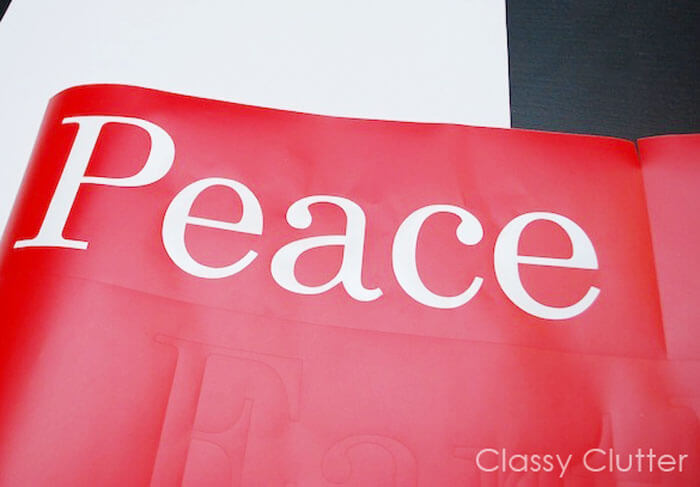 Next, apply your stencil however you'd like to position it on the canvas.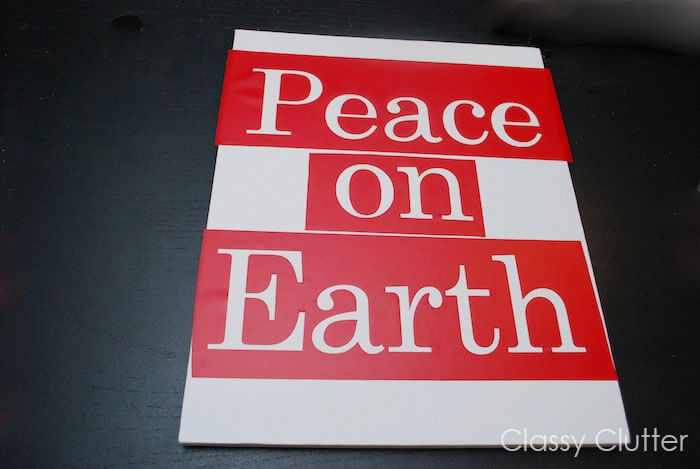 Next, take a small paint brush or your finger to apply the glue or Mod Podge to the canvas. Elmer's glue and Fingers work best! We used school glue because its a bit stickier than Mod Podge and much cheaper.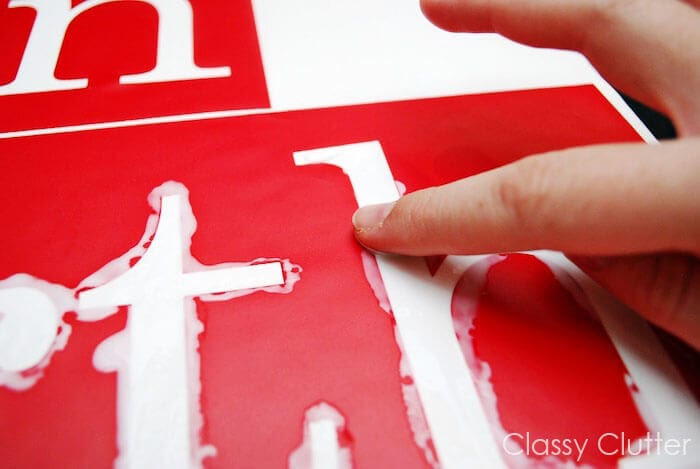 Then, you'll want to apply a generous amount of glitter to the glue while it's tacky. We used German Glitter Glass (available on eBay) and my goodness it's pretty! Any type of glitter will look great though!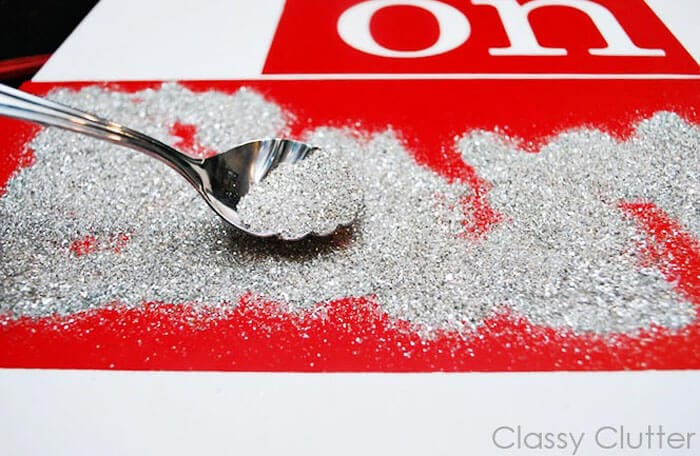 Once you've got your glue completely covered, you will want to shake off any excess glitter into a pan or box or something to catch the extra. This could get messy so shake it off into something. The cake pan worked great! *wink*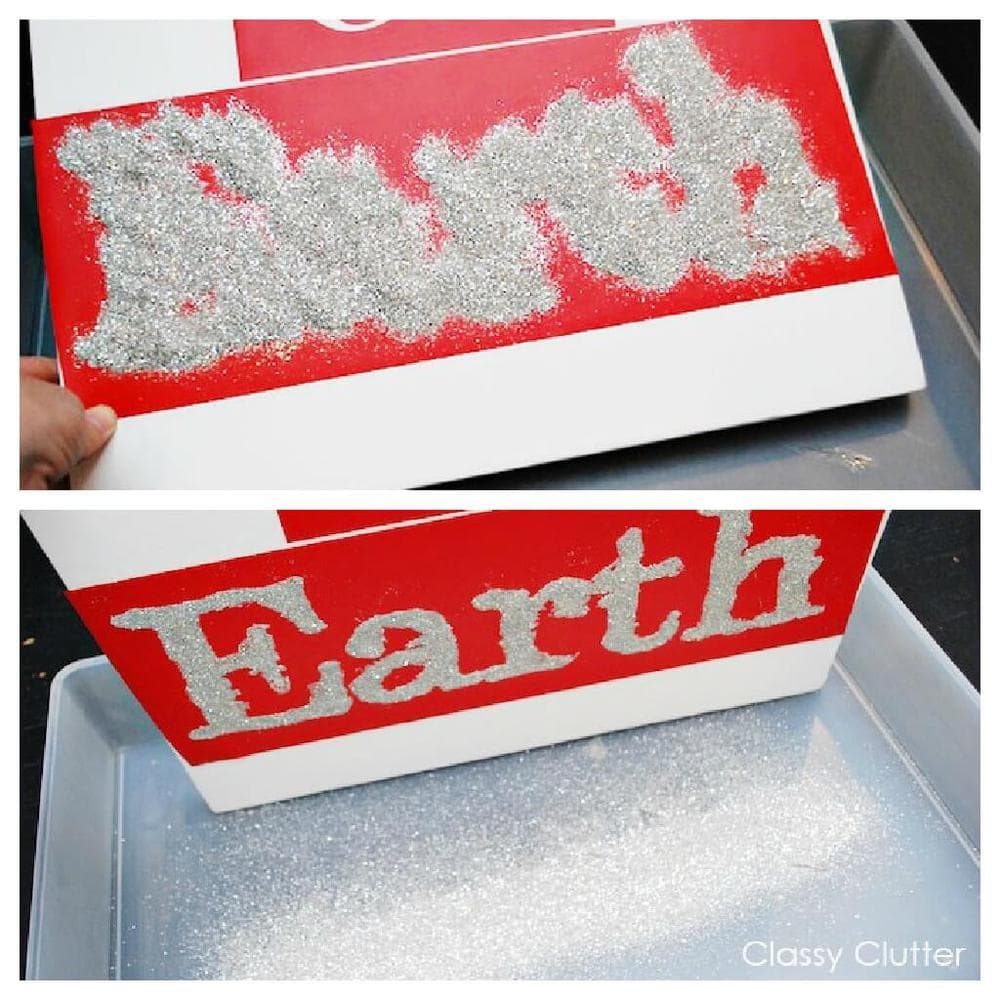 Finally, remove your stencil by peeling the vinyl off of the canvas. It's best to do one word at a time to minimize the glittery mess and so your glue doesn't dry before you get the glitter applied.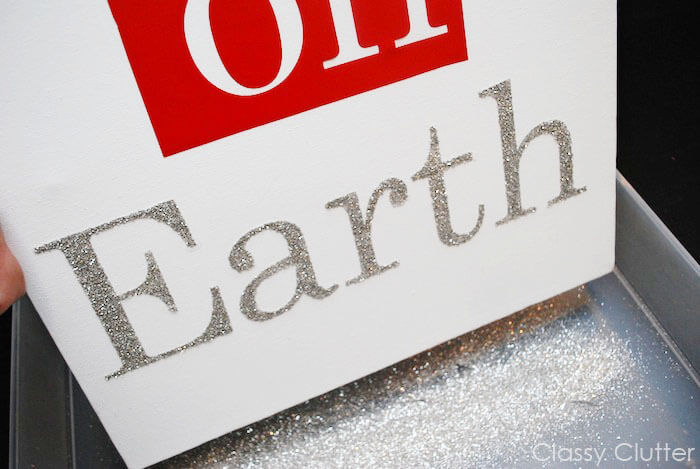 When your stencils are removed, you're done!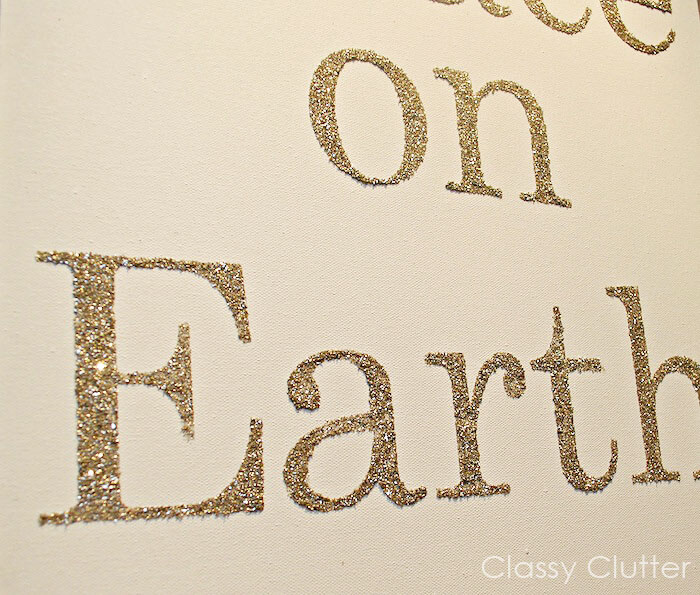 Doesn't glitter just scream Christmas!? We sure think so!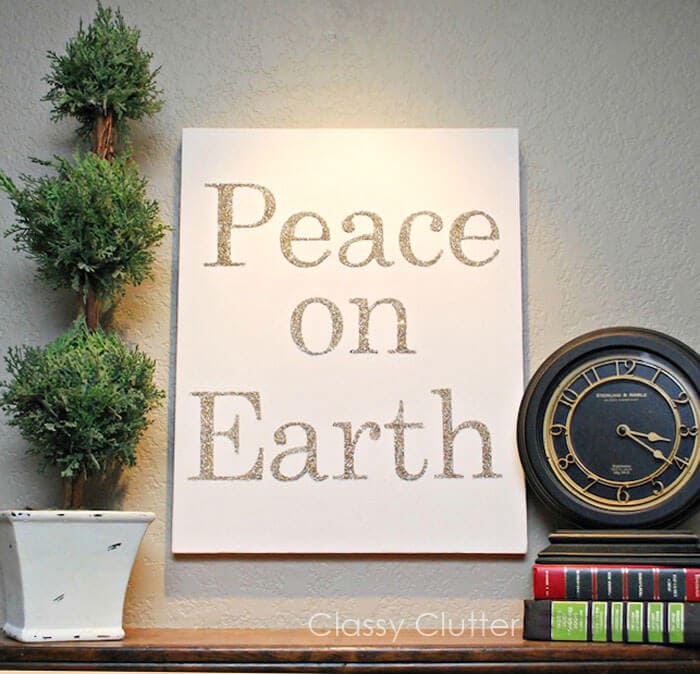 Oh I just love the Christmas sparkle!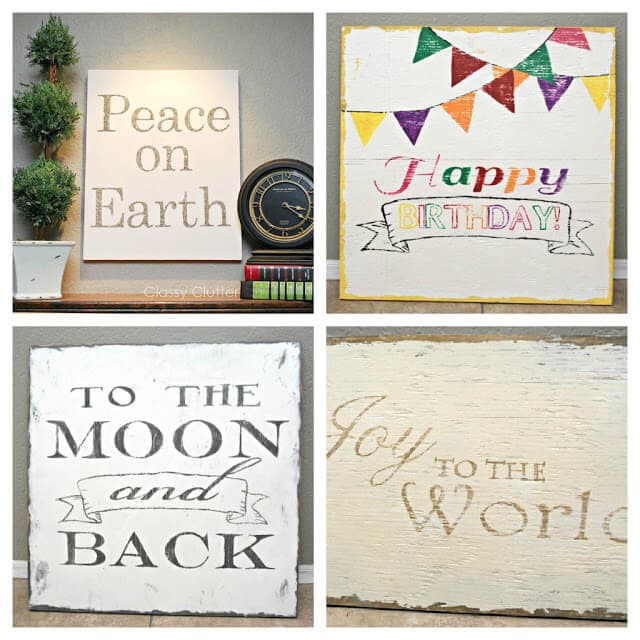 We sure hope you like it! These would make amazing Christmas gifts too. I can think of a million Christmas-y sayings that I'm dying to get on a canvas.
Thanks so much to Jamielyn for having us this year! We are so honored to be sharing our craft on your amazing blog!
We would LOVE it if you'd stop by and visit our blog, Classy Clutter. We've got it all from Home Decor, crafts, recipes, and even home renovation tutorials!
Head over and check out our readers' favorite posts!