Welcome to the Crazy Christmas event! If you're new here, join us on Facebook and Pinterest. Now let's give Kristi & Kelli from Lolly Jane a big welcome! We're so happy to have you guest posting!
Hi Nap Time friends! We are twin sisters Kristi & Kelli of Lolly Jane, our eclectic DIY/craft blog where we share the latest holiday crafts, furniture makeovers, home improvements projects and even yummy recipes now and again. We've known cute Jamielyn for a couple of years now, since we all hail from the warm state of sunny Arizona! While we're still in short sleeves enjoying our cooler weather, we know Jamielyn is having a blast with her family, despite their chilly climate (; We're excited to see her when she comes home for the holidays!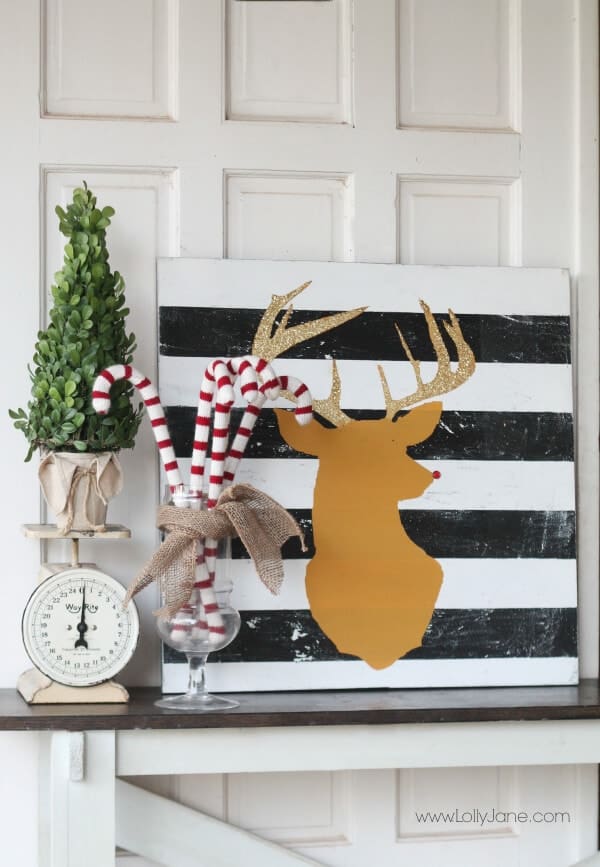 Today we're showing you glittery goodness Christmas decor. A DIY glitter reindeer art, because we think glitter solves all of life's problems (; We are loving the deer trend right now. Kell's craft room sports a 3D deer head and her kid's playroom is the new home to deer head pallet art. This one is a little different, it's got a cute rhinestone nose and we all know who that popular reindeer is, Rudolph! Read on to make your own glitter deer head, best part is you can take off the nose and use him year round too. Gotta love a two-for-one-craft!
Supplies:
Wood, MDF, plaque, etc.
measuring tape
saw
primer/white paint
painters tape
black acrylic paint
sander/sandpaper
yellow acrylic paint
gold glitter
decoupage
spray adhesive
free deer stencil or freehand a deer head. Note: poor resolution won't matter in this case.
sticker rhinestone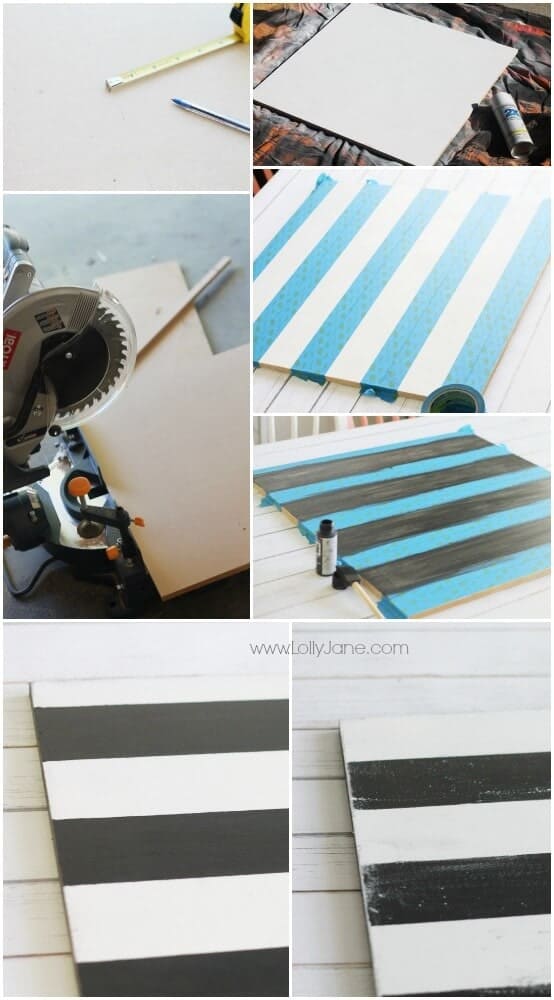 Directions:
Cut your wood to size. (I used scrap MDF so I cut it down on my saw. You could use any size, mine is 24″ x 24″.)
Paint the whole piece white. If you use MDF, be aware it sucks up paint…I primed it first.
I used 3″ painters tape and taped off starting from the bottom.
Paint the exposed lines black after taping off.
Using a power sander, sand until desired "scratchiness". This is optional, I prefer the distressed look.
Using the free deer stencil, apply it to your wood.
Paint the inside of the deer stencil yellow.
As soon as the paint is dry, coat the antlers in decoupage & immediately pour glitter on top of the wet decoupage.
When the glitter is dry, remove the stencil.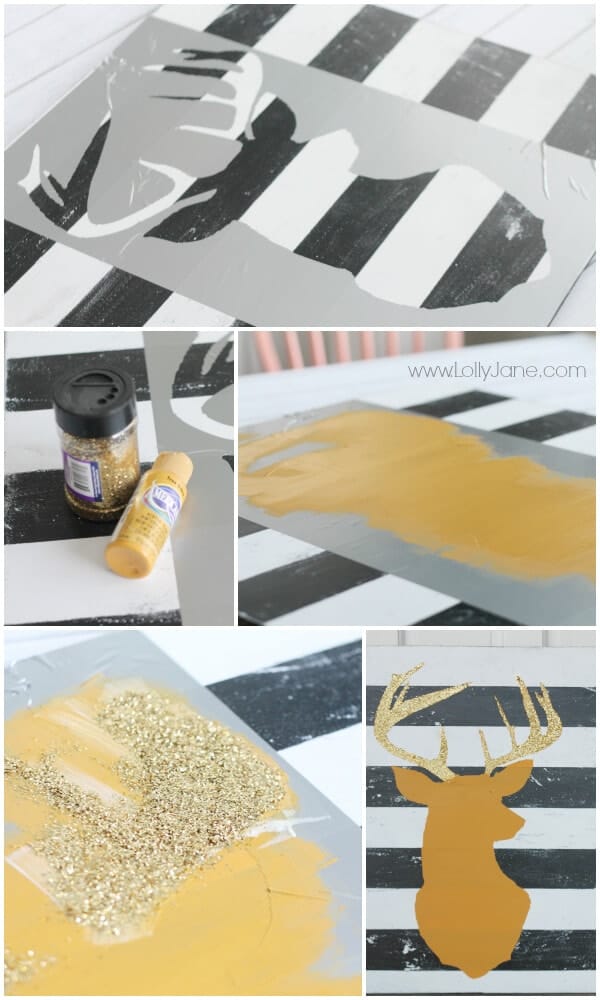 That's all there is to it! Don't forget to add that sticker rhinestone to his nose make him look like Rudolph so you're ready for Christmas!.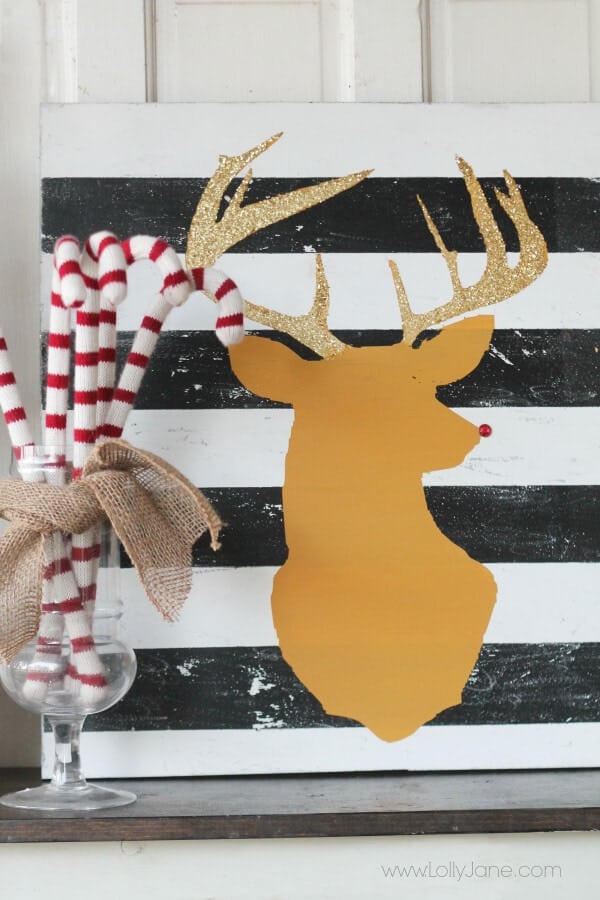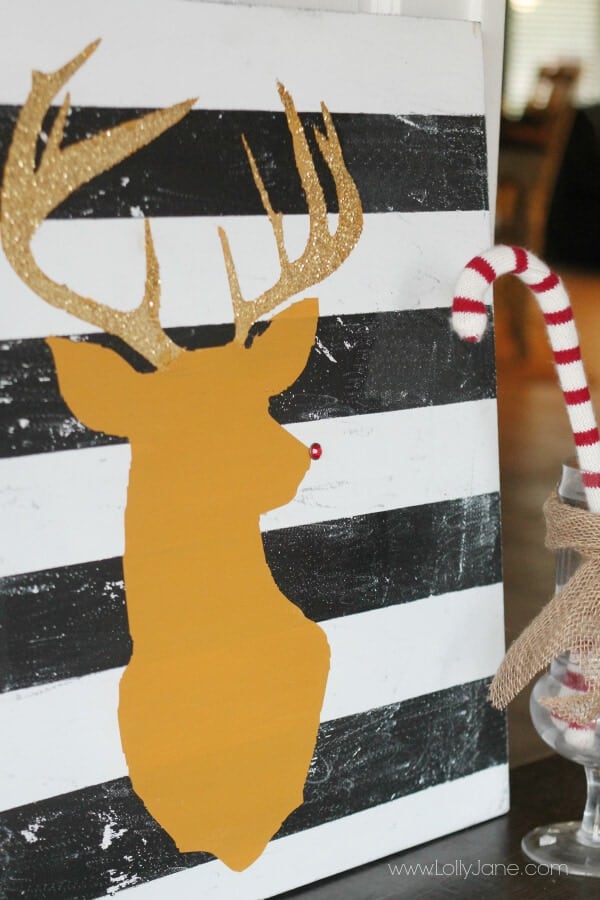 For more easy Christmas and decor ideas, be sure to catch up with us on FB, Pinterest, Twitter or Insta. A huge thank you to Jamielyn for allowing us to be her guesties today! Happy holidays!
xoxo,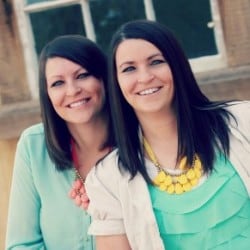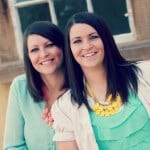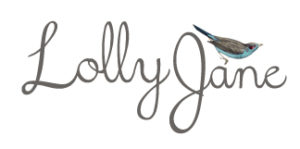 Thanks so much for sharing! We loved having you guest post today! XO

Make sure to follow the Crazy Christmas Event HERE all through the holidays. We have some fabulous bloggers that will be sharing crafts, recipes, decorating ideas and handmade gifts!