DIY holiday card wreath
Today I have a guest post to share with you. Welcome Zazzle! They'll be sharing how to make this cute and simple DIY holiday card wreath.
We've all been there – stacks of holiday cards are piled high on the countertop, or worse, taped haphazardly to a wall in an effort to contain the chaos. The good ole' fallback of sticking them to the fridge just isn't working, plus you've got 1 too many friends and not enough magnets. Well, with just a few supplies and some quick, easy steps, you can create a one of a kind card display.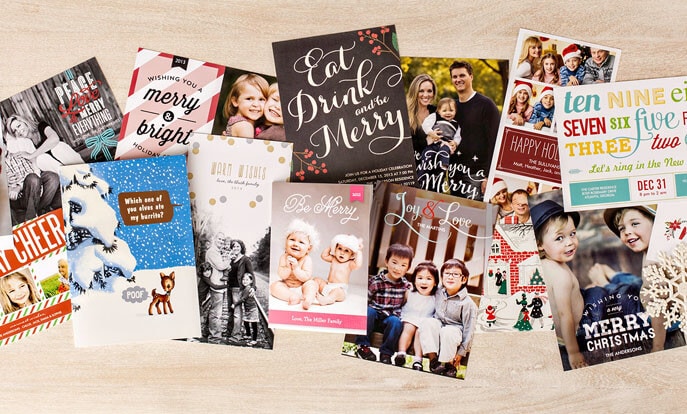 Here's what you'll need!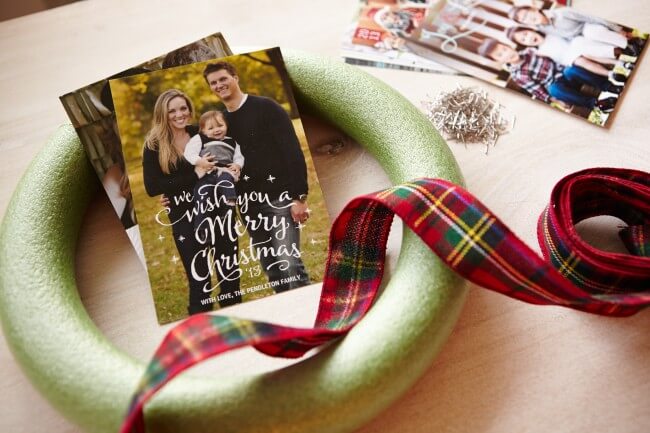 Supplies:
Wide holiday ribbon for hanging, about 6 ft
Solid foam craft wreath (we found ours in the garden section of our local big box craft store)
Small Straight Pins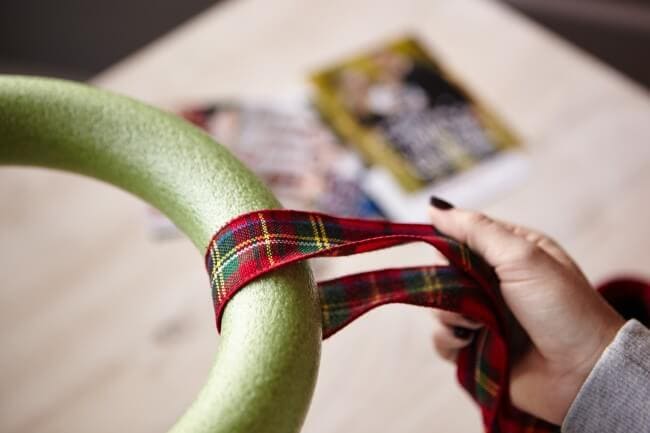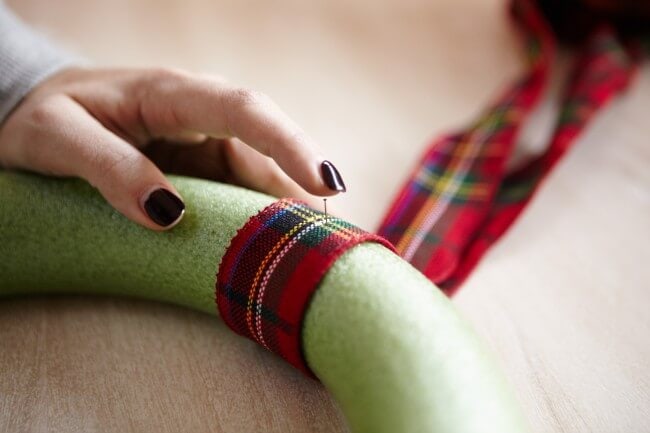 Step 1: Loop the ribbon around one edge of the wreath making sure that the ends of the ribbon meet evenly. This will be what the wreath hangs from, so measure the amount of ribbon you'll need to secure it to your hook or door. Secure the ribbon to the foam wreath with 2 pins, 1 on each side.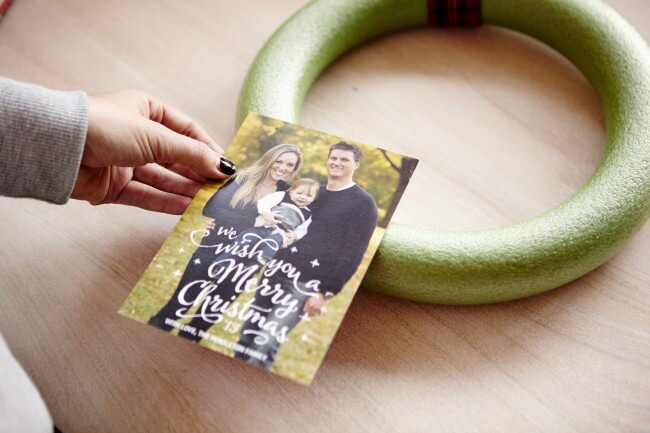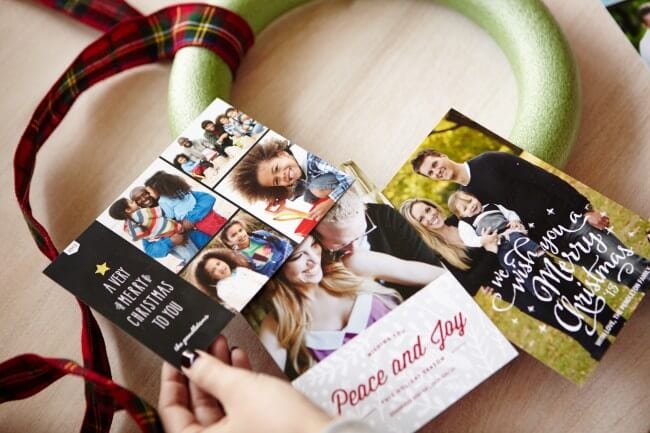 Step 2: Lay out the cards in the order that you think will be most visually appealing and start pinning. Pin each card to the wreath using the 1-2 straight pins.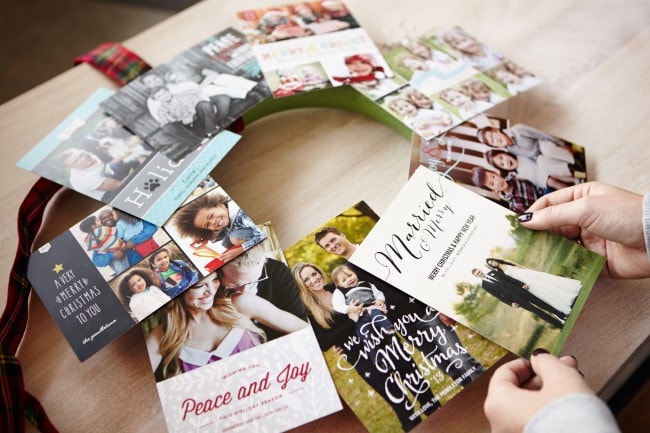 Step 3: Continue pinning cards to the foam frame until you've covered the entire wreath. If any cards seem loose, just add an extra pin.
When you've finished, hang your wreath in a space that could use a touch of holiday!
Photography by: Thomas Kuoh
Concept & styling by: Jenny Wagner
Cute and simple! Love this. Thanks for sharing! Have a great day friends!