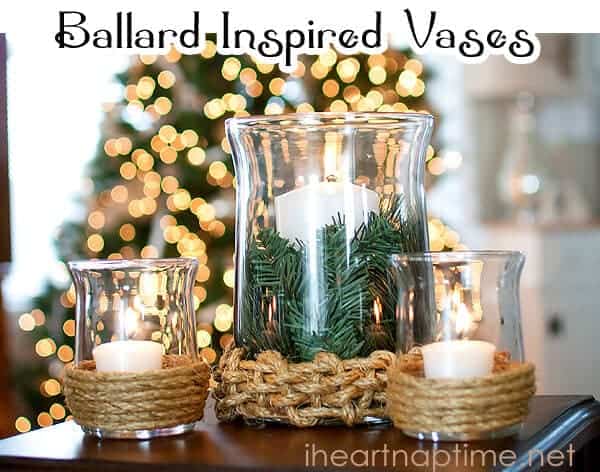 These DIY Hurricane Vases inspired by Ballard Designs were so fun to make. I came across these beautiful hurricane vases at Ballard Designs and I just loved the look of them.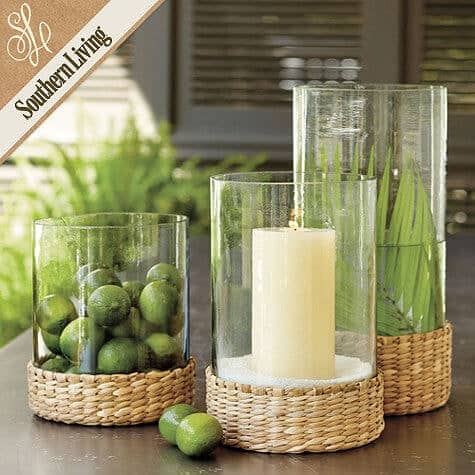 via
I knew I wanted to create something similar for my home so I headed to the craft store and got some hurricane vases and sisal rope. Just using hot glue I created these cute vases that will be perfect for any season! Here are the supplies you'll need:
SUPPLIES:
Hurricane vases
sisal rope
glue gun & glue
scissors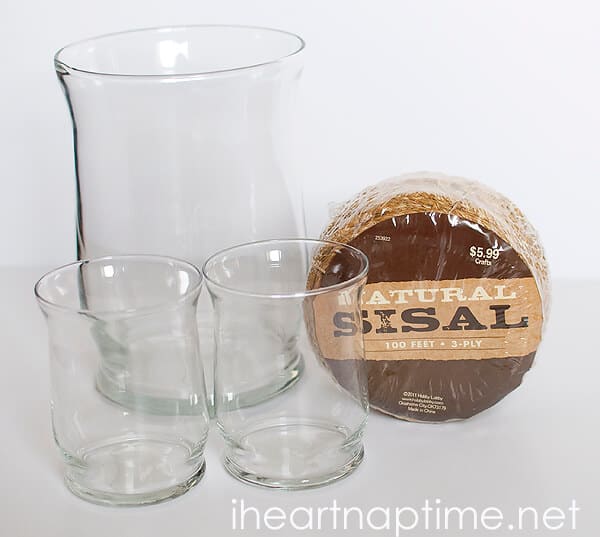 First off, cut long strips to weave into the rope base. I used 6 strands that were about 3 times the diameter around the vase.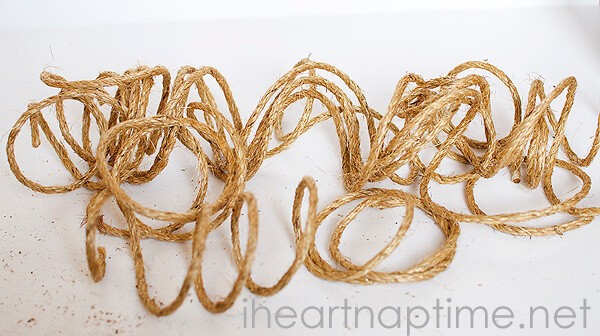 It helps if you keep 1 strand (your weaving strand) longer than the rest since it will be weaved around the other 5 strands.
This is where it helps to have someone hold the strands while you weave since you will be pulling the strands tight to create the weave. I didn't have a helper so I wrapped the strands around a chair leg and used a clamp to hold it. (sometimes ya gotta be creative!)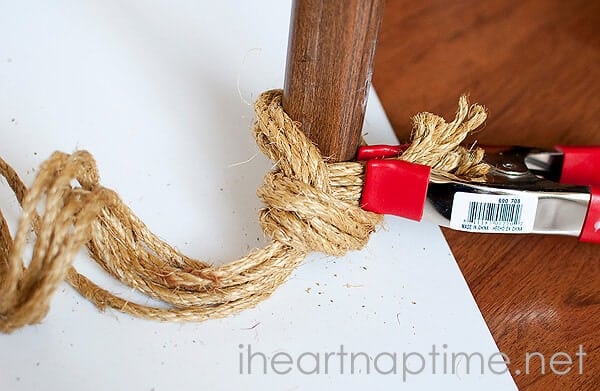 This is where you just take the 1st strand and wrap it over the 2nd, then under the 3rd, over the 4th, under the 5th, around the 6th and repeat the process going the other direction.

Keep following this process until you have it all weaved to your desired length. To finish off, I just tied it in  a knot, and used hot glue to keep the edges secure. I tried to keep it as clean as possible, but wasn't too worried since the back of the vase wouldn't often be seen.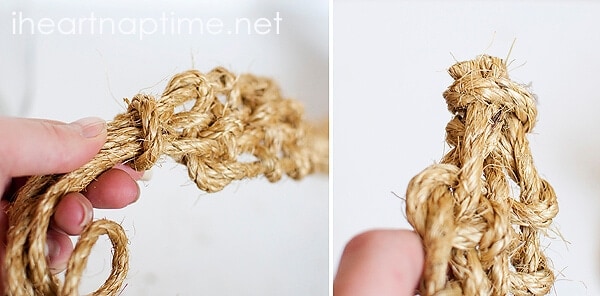 Next, glue it around your vase and there you have it! For the smaller vases I just wrapped the sisal rope around the bottoms of the vases. If you want to see a step by step of that process you can go here. I cannot wait to add some succulents to these for spring, and some beachy sand and shells for summer! So many possibilities.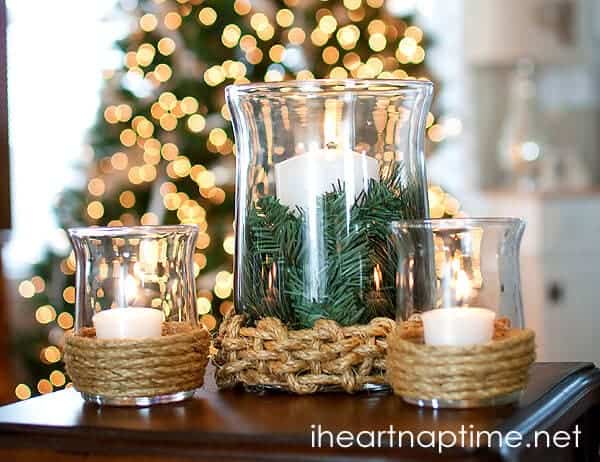 I hope you give these a try and I would love for you to come by and visit my blog to say hi.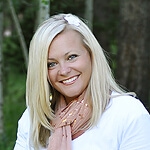 Hi! I'm Marie and I blog over at Blooming Homestead. I love to share my latest projects, printables, recipes, and more! Crafting is a passion of mine and I love to share my projects with others. Other than crafting and creating, I absolutely love being a mother and wife. I have a 7 year old son, and a 2 month old baby girl who I just adore! You can also find me on facebook, twitter, pinterest, google +, and instagram.