DIY ice cream stand
I'm excited to share this DIY ice cream stand I painted and decorated for my sister's wedding. I love how it turned out! An ice cream shoppe is the perfect addition to any event!  I'll be posting more pictures from the wedding tomorrow.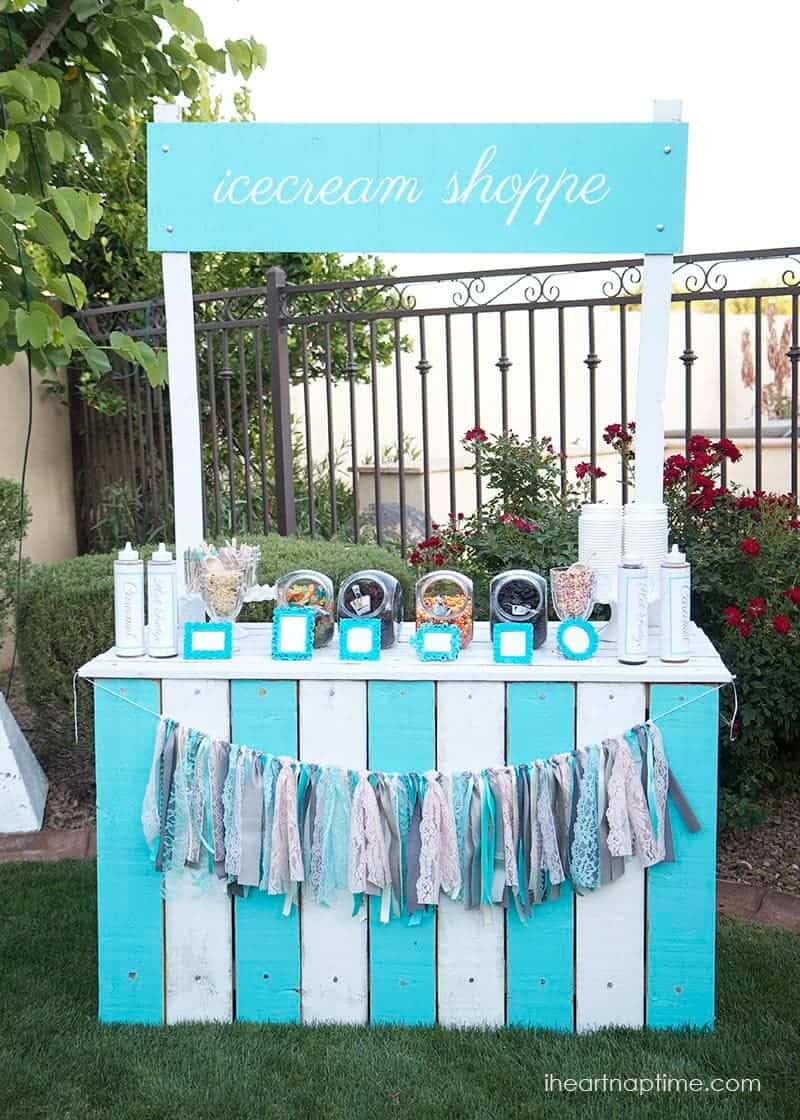 To find the tutorial for this ice cream stand, head over to the Lil Luna blog here. You can find my fabric banner tutorial here. They are really simple and fun to make.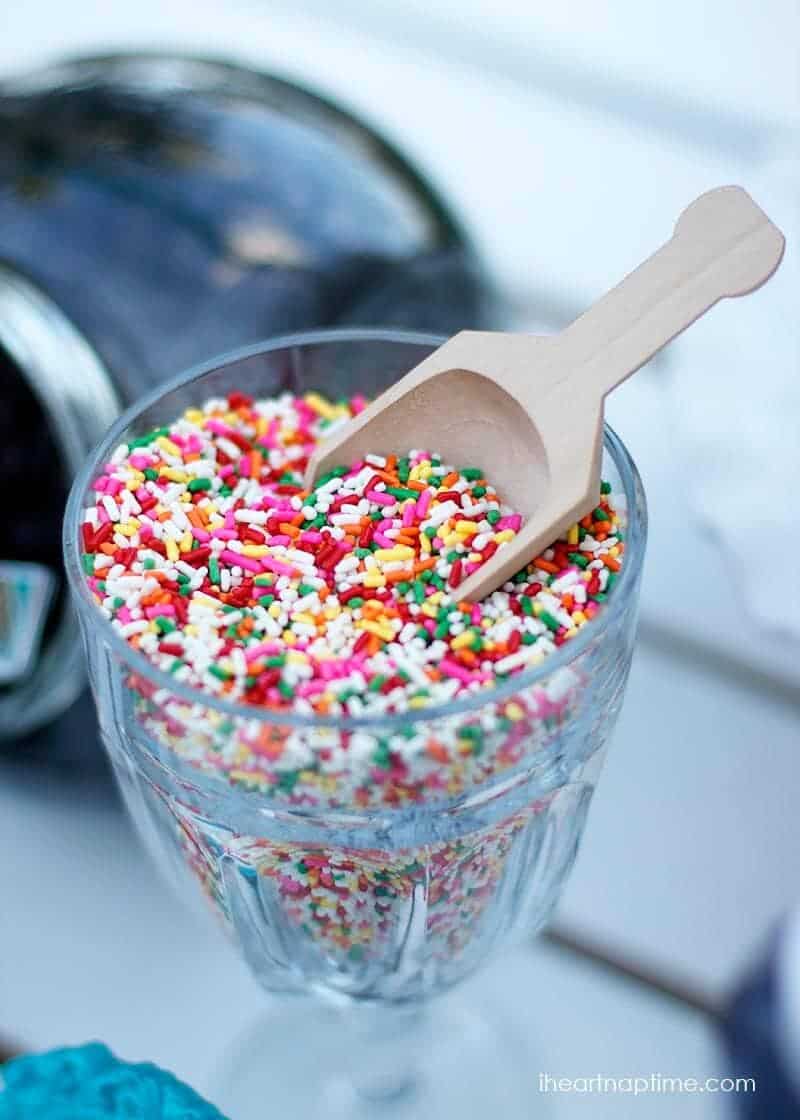 We put the sprinkles and nuts in these cute goblets I found at the dollar store.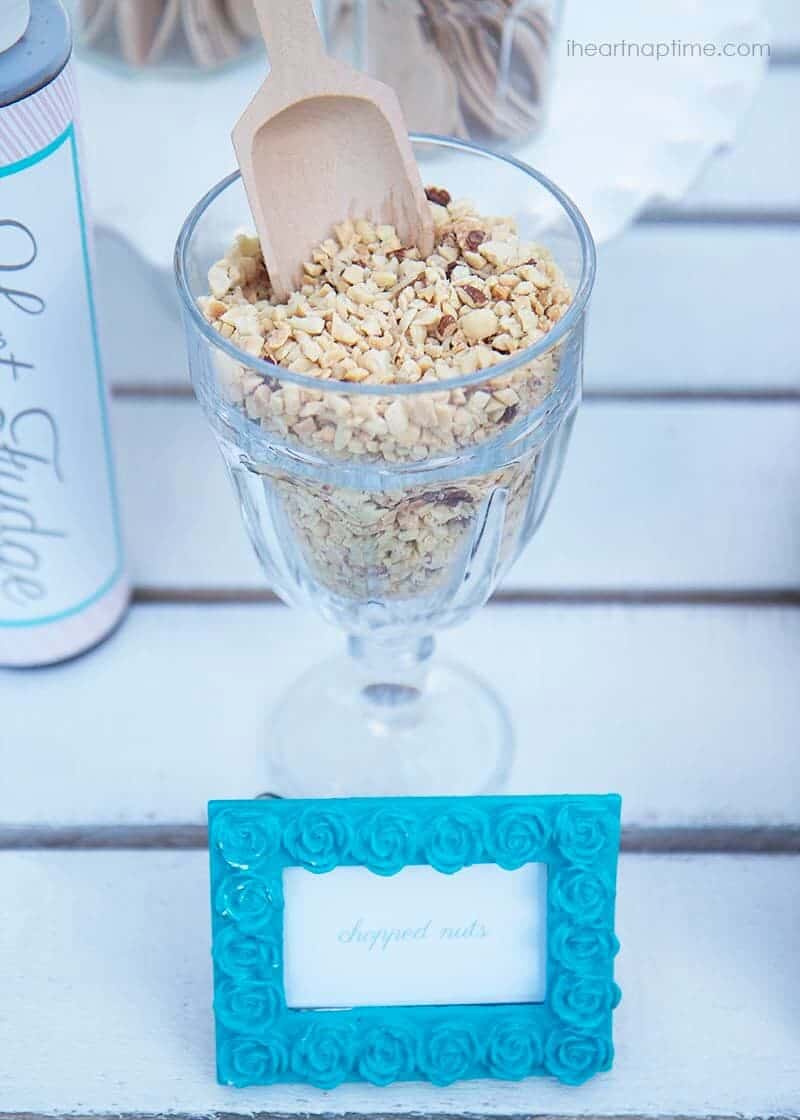 I found the wooden scoops on Amazon.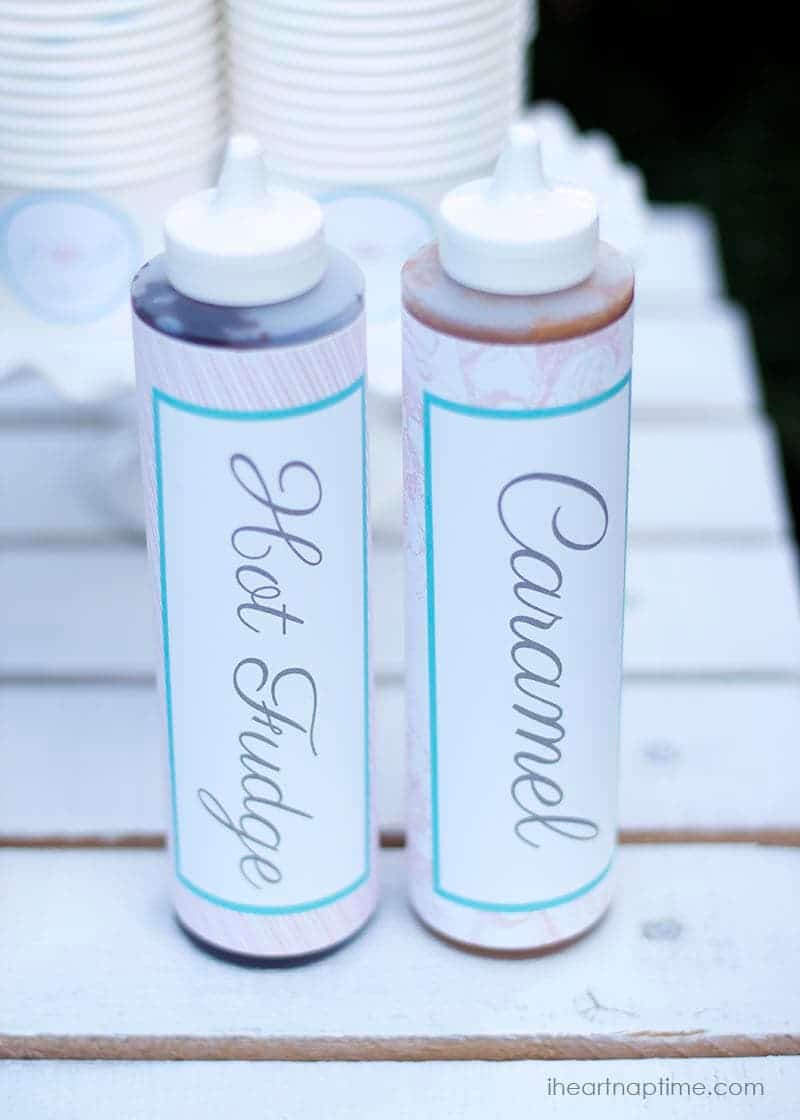 I printed out these labels on sticker sheet paper and stuck them on the hot fudge, caramel sauces and whipped cream cans. It added the perfect touch. If anyone would like the downloads for these labels, let me know and I can add them into this post.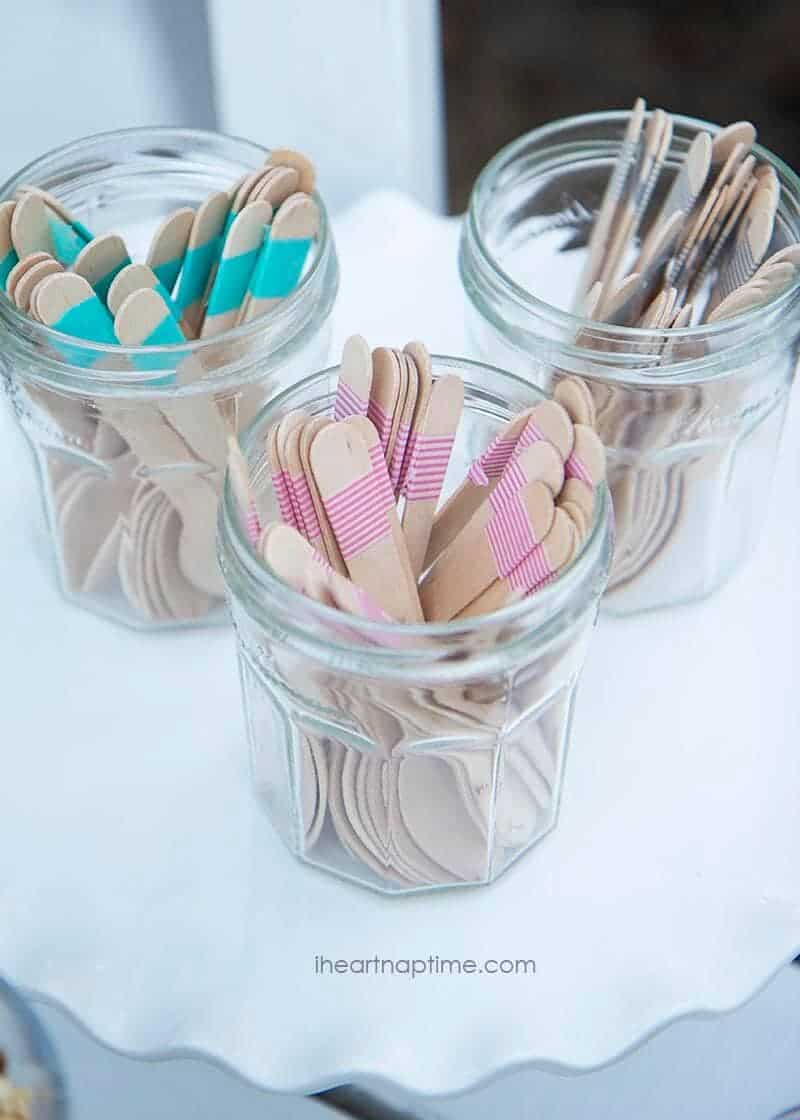 We also added washi tape to these cute wooden spoons from Zurchers. Everyone loved them!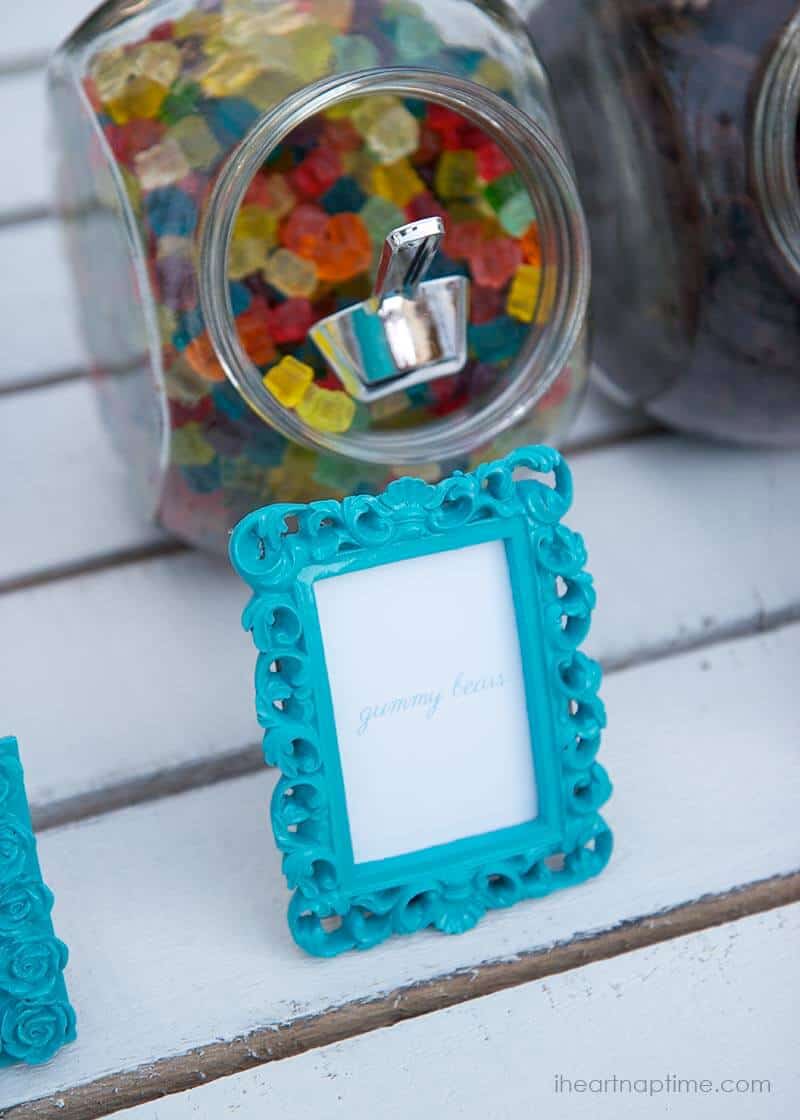 I found these cute frames from Michael's in the dollar section and spray painted them turquoise. Then I added the labels inside and placed them next to all of the toppings.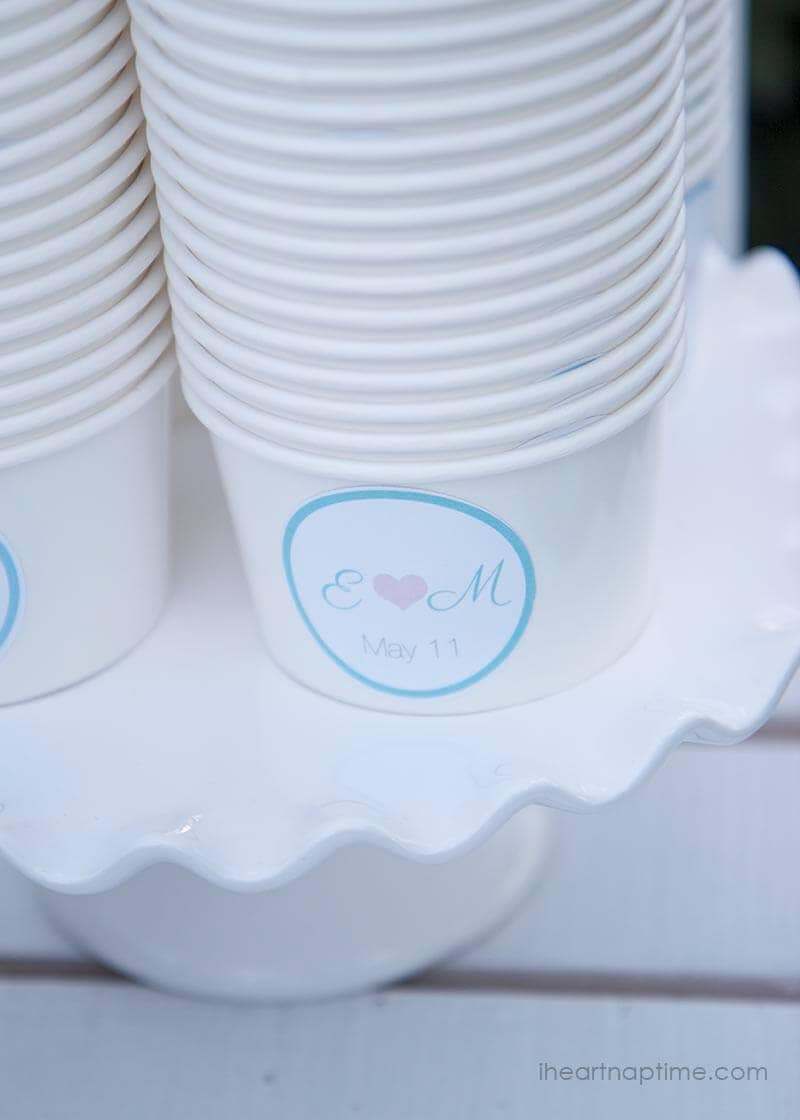 We also printed these cute labels out on the sticker paper and punched them out using a 2 inch circle punch. We found these cute paper cups at Smart and Final. It's all in the little details. ;)
Everyone loved our ice cream shoppe! Come back tomorrow to see more details from the wedding. It's so fun to have my sister married now! :)
Join in! Leave a comment!
Comments