DIY Monogram Boxes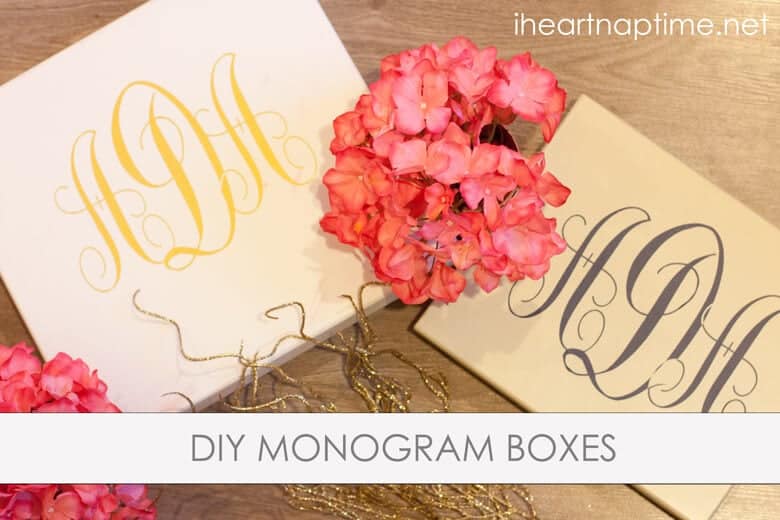 Hello! It's Destiny from A Place for Us and I'm back today showing you another easy craft! Your going to need a cutting machine to follow these directions but I'm sure Etsy or any other handmade business that makes custom vinyl monograms will do as well! These DIY monogram boxes are perfect for storing miscellaneous items and knick knacks. They also can be used for gifts and for decoration on a bookshelf or an office credenza.
Ok so lets get started. Here are the supplies you will need:

MY OTHER RECIPES
– various size flat boxes with tops
– cutting Machine with coordinating vinyl
– (optional) spray paint, primer and a satin finish
If needed, spray paint the tops and bottoms of the boxes using first a primer and then a satin finish paint. If your ok with the color then move on to the next step. I started out with these boxes. One need a little cleaning and the other just need a coat of primer and paint to get rid of the writing! Make sure you wait until the paint drys before you move on!! One or two hours should be enough!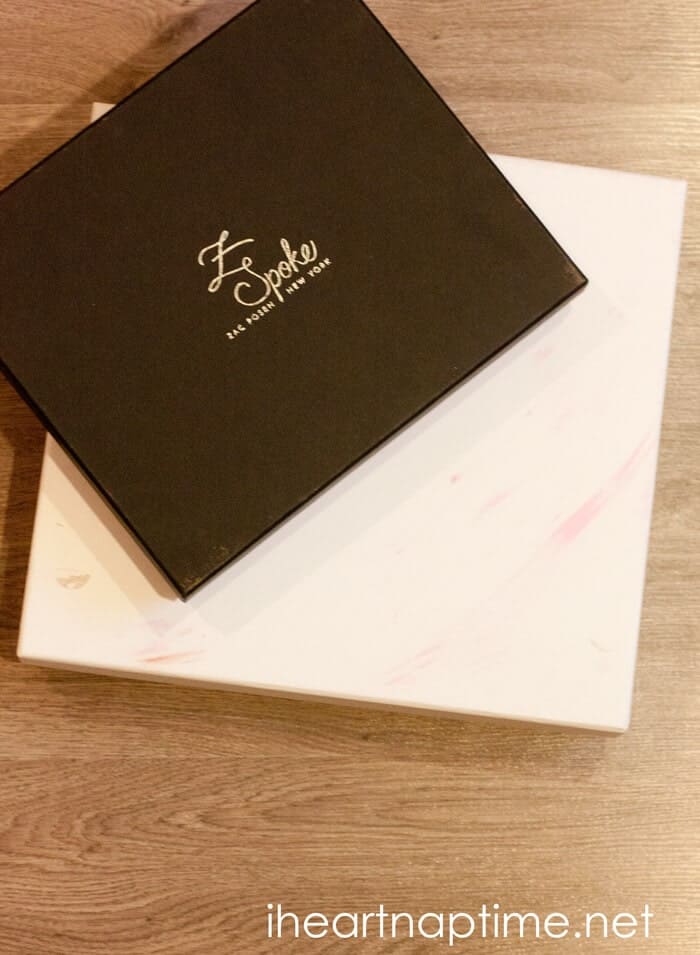 On your cutting machine of choice, cut a monogram to size. For rule of them place the monogram 2-3 inches from the edge of the box. I used the font Mongram KK font that you can download for free on Dafonts.com.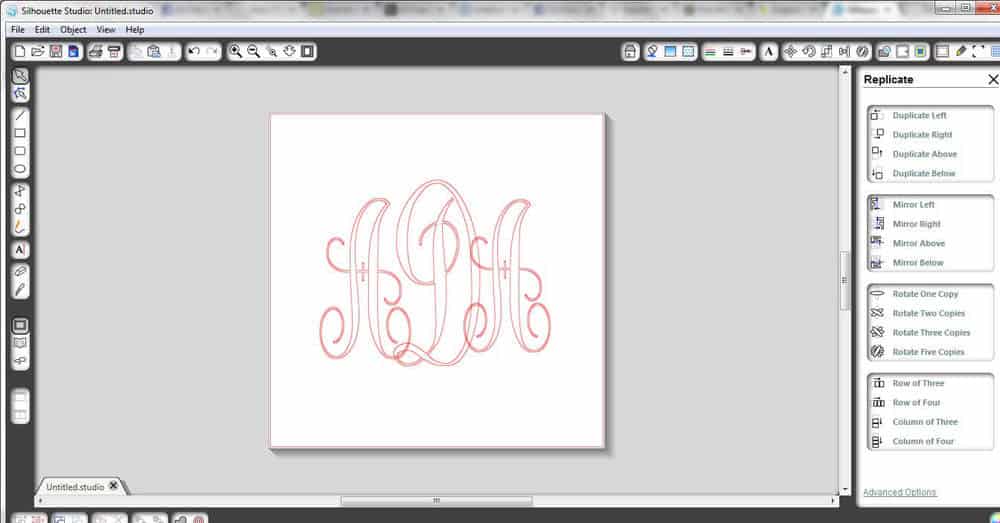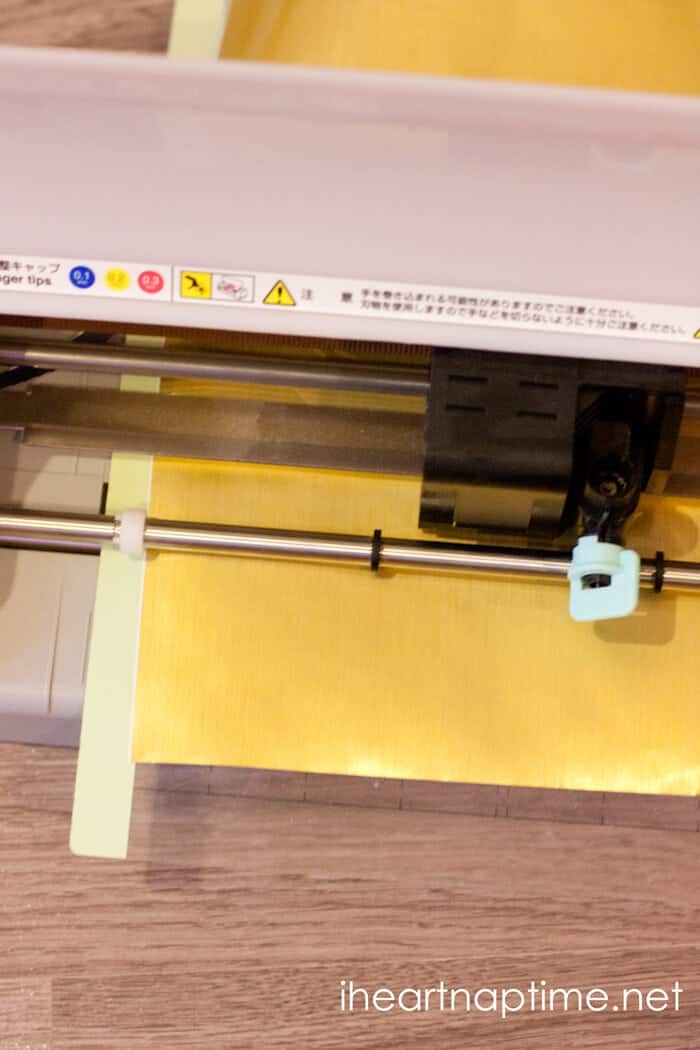 In order to transfer the monogram onto the box your going to need transfer paper. To read more about using vinyl on cutting machines refer to this tutorial.
Place the monogram on to the center of the box, rub firmly with your hand and peel back slowly.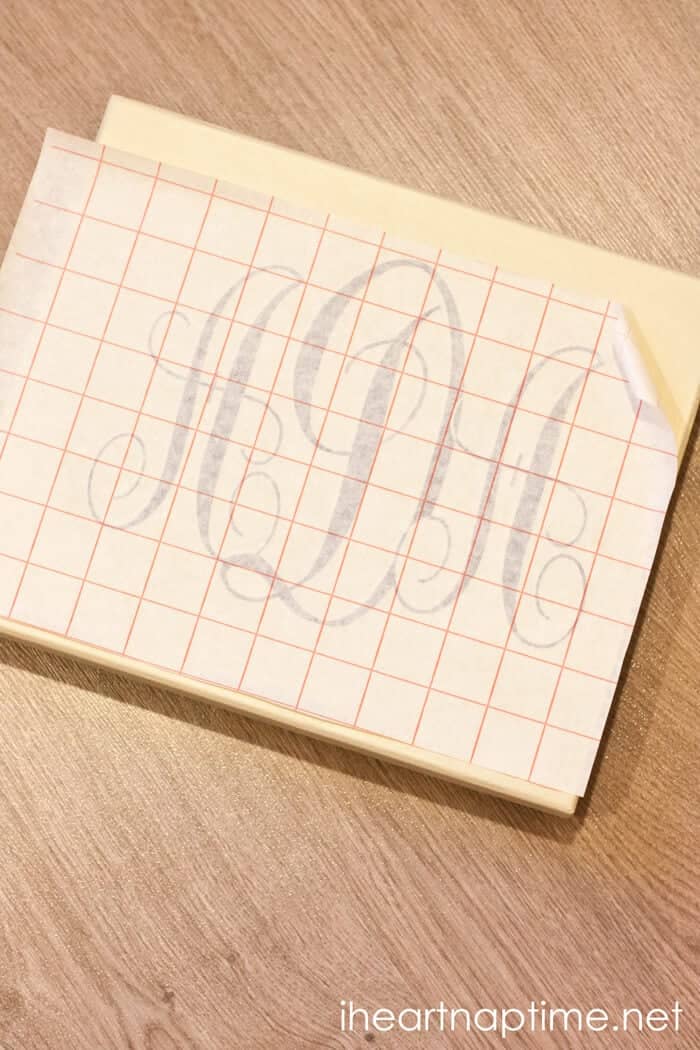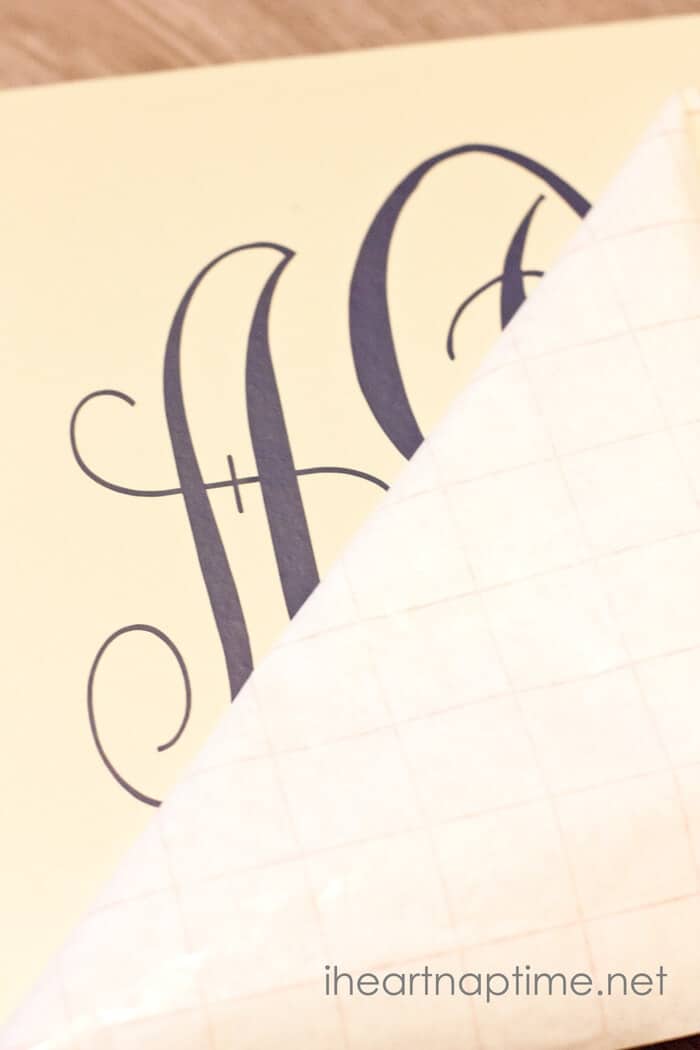 This is a simple process that can be applied over and over again to just about any surface. Remember when it comes to home decor and making things for your home it's not always about filling up a space and getting all the correct pieces. Always take the time to embellish and add details. When you look around your home and you think there's just SOMETHING missing. I bet you anything it's the details. A pink trimmed vase, a gold leaf, awesome thrifted knobs, or confetti on the wall are all things that can add character and charm to a room.  It's the little things that really brings a space together! With projects like this you can totally do it!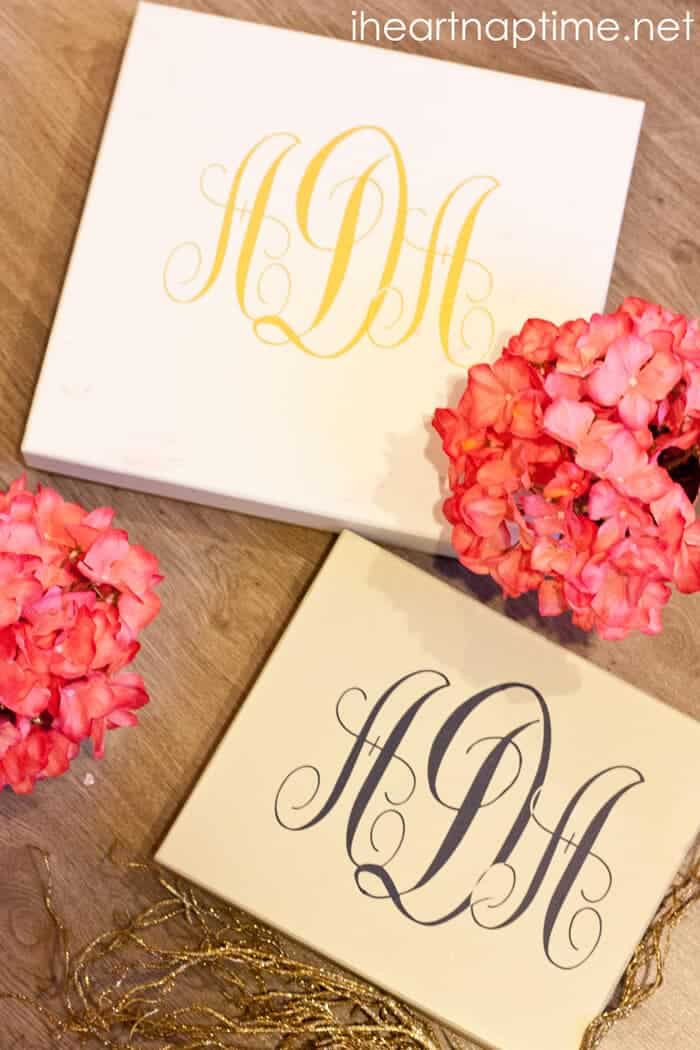 Check out some other projects on A Place for Us to get you going!  I also used this technique on the back of my dining room chairs.  To get to know me a little better you can catch me on Pinterest where I pin my heart away with everything that inspires me! I'm also on Instagram and Facebook just about everyday updating you behind the scenes!
Hope to see you soon! Thanks Naptimers!