Mothers and grandmothers will love this quick and easy DIY Mother's Day Gift from kids!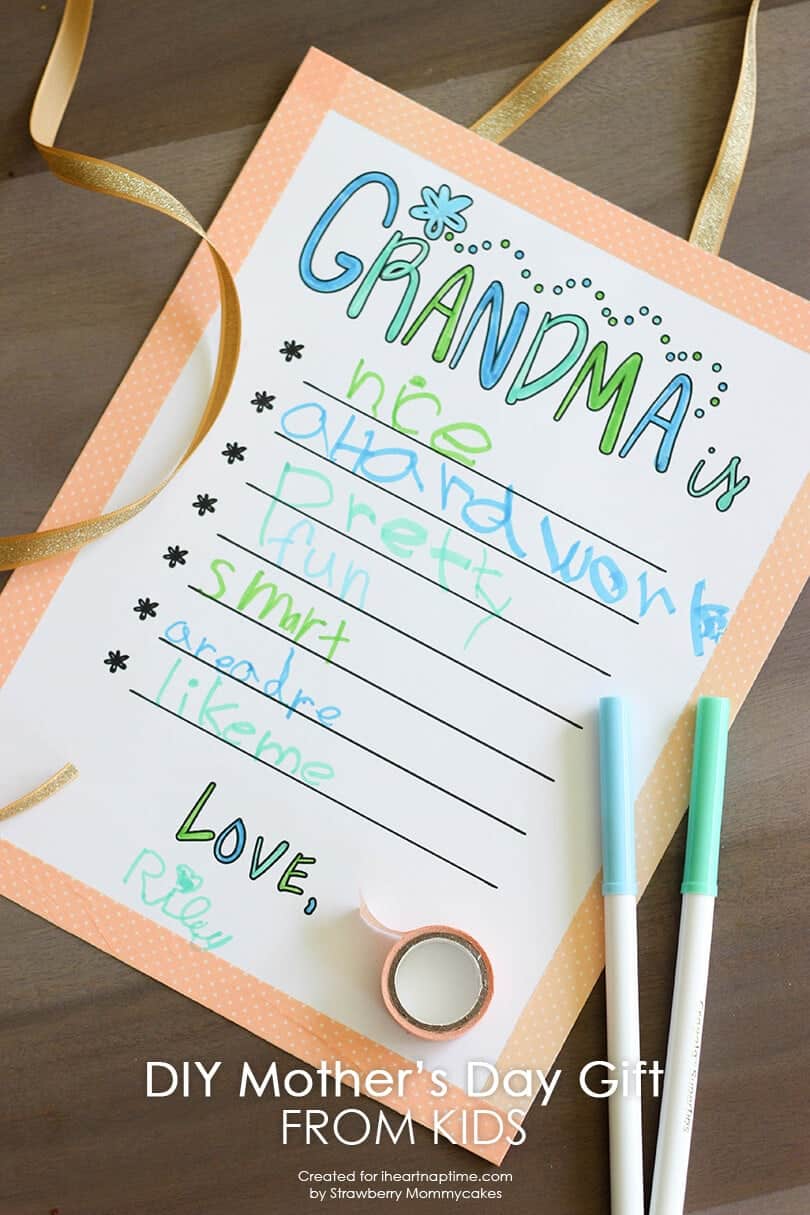 Hi everyone! Erin from Strawberry Mommycakes here! I'm so excited to share this Mother's Day gift with you! My daughter is in a phase where she takes paper from my printer and draws on it. And when I say she takes paper from the printer, I mean she takes ALL of it. I'm constantly going to print items and restocking my printer. The girl draws all the time. I can't really get mad, though because I was/am the same way. I'm actually pretty proud!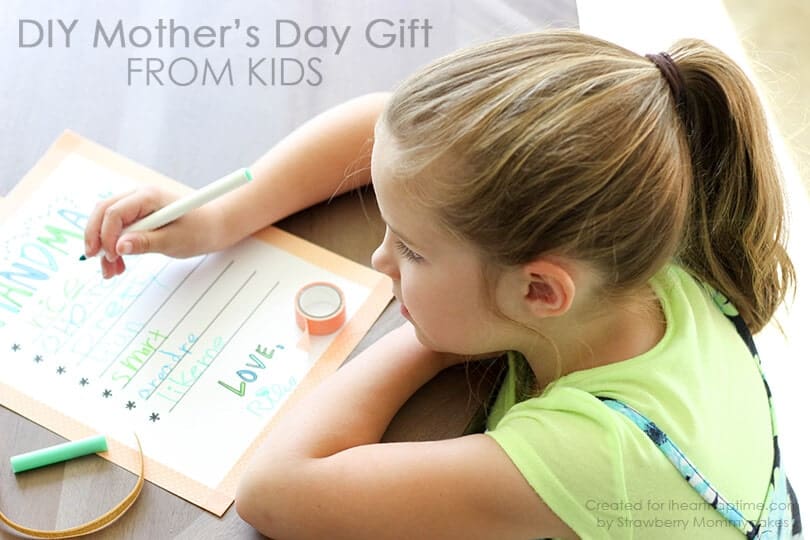 I try to find ways to keep her paper use to a minimum, like making little drawing "books" or small art projects. This one was perfect for her. I had her color the pages as she liked, then helped her write in all the things she likes about her grandmothers.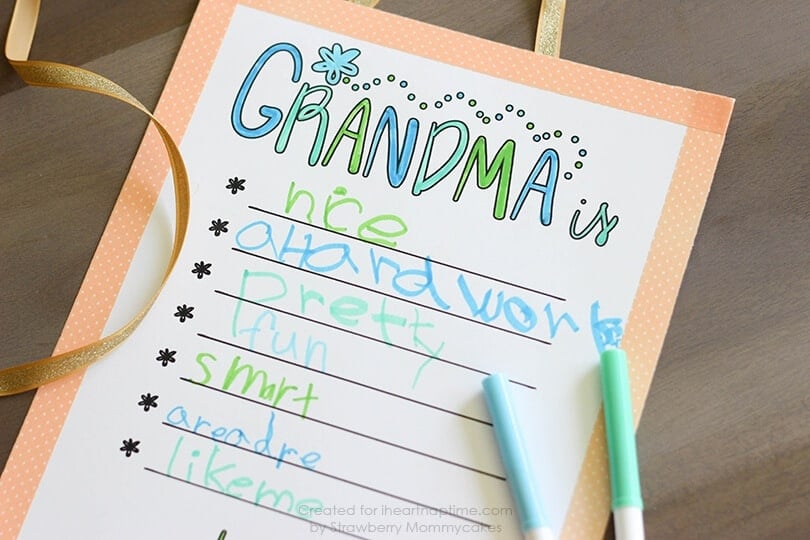 I made it extra cute by adding some washi tape around the edges and some ribbons to hang it up. This printable is a clean slate, so you can decorate it however you like with glitter, flowers, etc.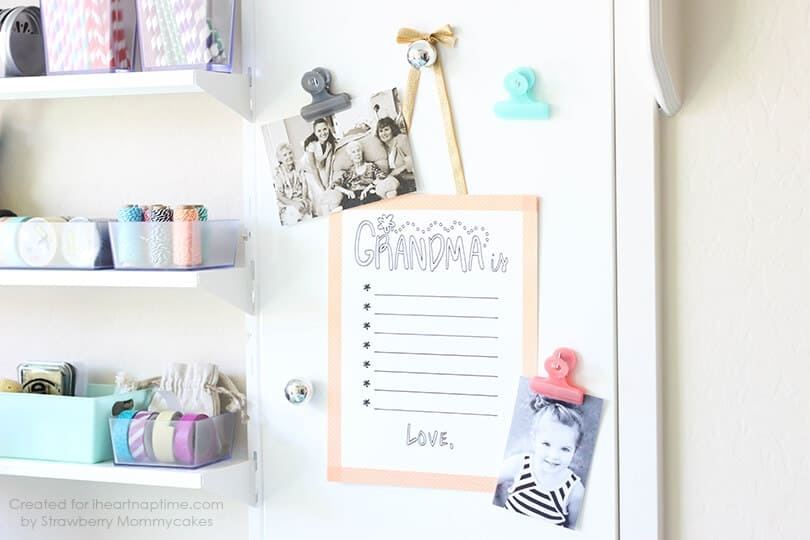 Free printable
Please note I Heart Naptime's free printables are for personal, non-commercial use only. If you are pinning or sharing this post, please share from this page only and not the direct download. Thank you!
I've included a version for moms and grandmas!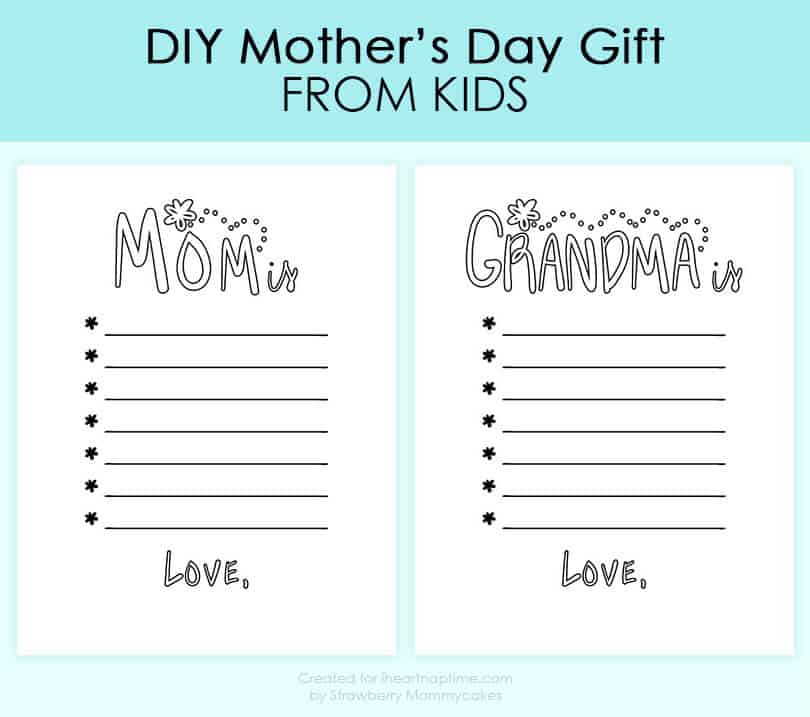 I love this idea because it's something that older kids can complete on their own and it's a fun craft to do with little ones. It helps kids think of ways to appreciate their mothers and grandmothers and that's always a good thing!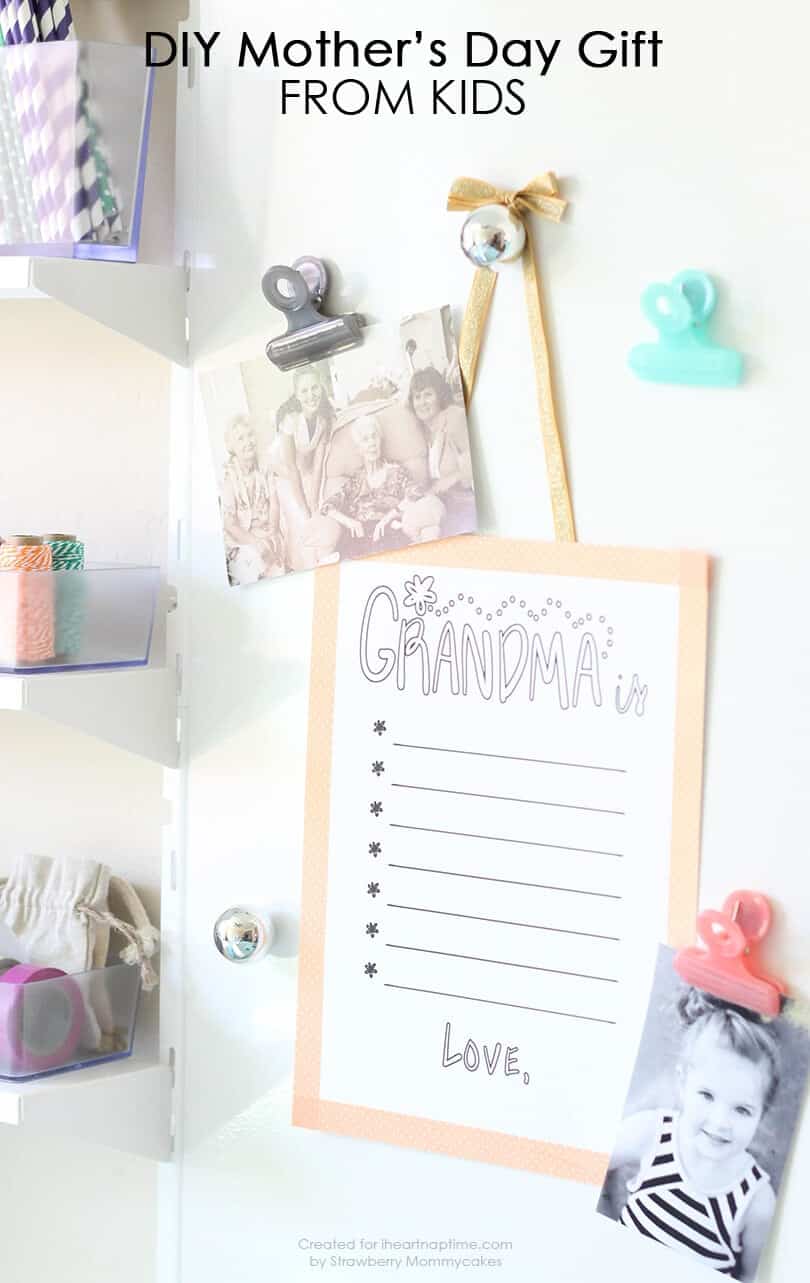 Make sure you check out my blog to find more Mother's Day craft and printable ideas!
Looking for more Mother's Day printables? You'll love these too: