DIY Ofelia scarf
A few weeks ago I was contacted to be on a segment with Studio 5. I was given the challenge with a few other bloggers to create something with the Ofelia blanket from Ikea. I LOVE that blanket, so I was totally up for the challenge! I knew right away that I wanted to create a fabulous scarf. To me, that blanket was screaming to be a scarf all along. ;)
I absolutely love the feel of the fabric. It's super soft and great for winter! With one blanket you could get up to 10 scarves, making them about $2 a piece!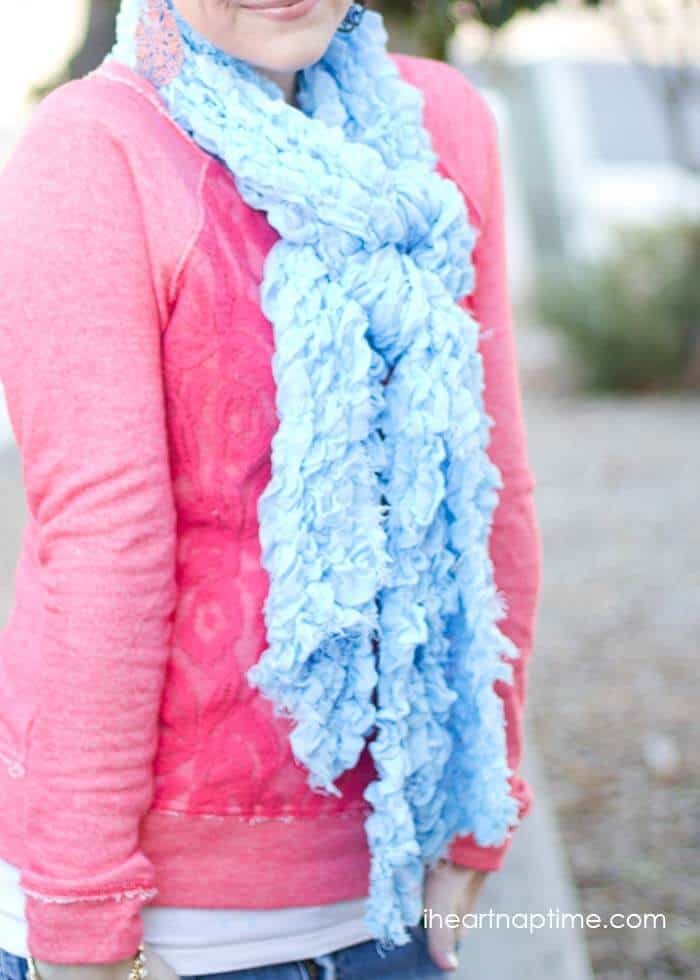 Here's what you'll need to get started:
Ofelia blanket from IKEA
RIT dye (found at any craft store)
5 gallon bucket
Hot water
Scissors
Spoon


MY OTHER RECIPES
Instructions:
1. First I took a scarf I already had to see how long I should make my scarf by placing it on top of the fabric.
2. Then I cut the fabric to about 10 in x 62 in long.If you start on the short side, you can get about 10 scarves out of one blanket.
3. Place about 2 1/2 gallons of HOT water in a 5 gallon bucket and then pour 1/2 the bottle of RIT dye in the water.
4. Place your fabric in the water and stir around. Let the fabric sit for about 15-20 minutes, stirring occasionally. Then rinse the fabric under cold water, until it runs clear.
5. Place fabric in the dryer on a low setting. This will helps the ends fray. :)
That's it! Pretty simple, huh? I LOVE how it turned out and plan to make a few more DIY scarves with it in the near future. The possibilities are ENDLESS with so many different color options. You can see the video below. :)
Check out these creative blogs to see what they did with their blanket: The Diary of DavesWife, Sugar Bee Crafts, and Sweet Charli.
So I'm curious… what you you do with the Ofelia blanket?
Join in! Leave a comment!
Comments