DIY Pinwheel Headbands
Hello all! Talitha from Love, Pomegranate House here! I hope you all had a wonderful 4th of July and a great weekend. I'm thrilled to be back sharing another gift idea. This time, I decided to go a little girly and made these adorable DIY pinwheel headbands!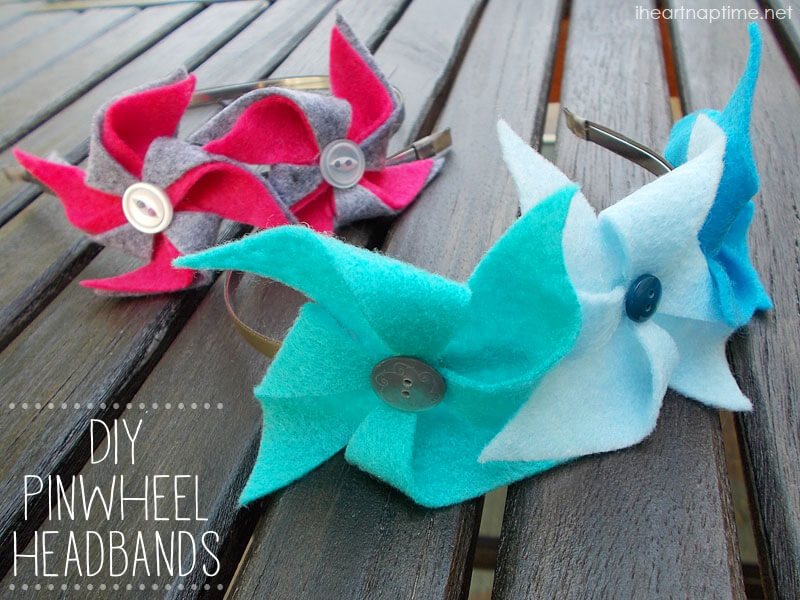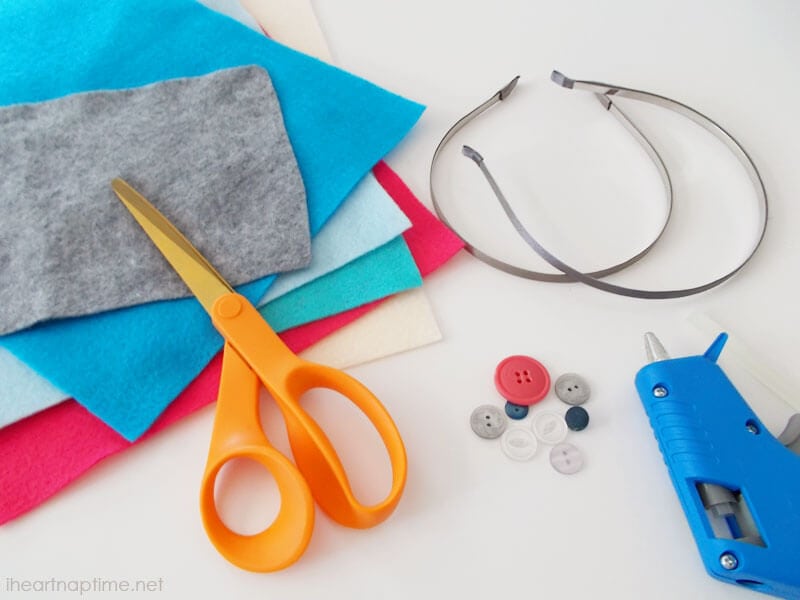 Let's jump right in to the tutorial, shall we? First up is a supply list:

MY OTHER RECIPES
Headbands (I found mine at my local craft store near all the jewelry)
Felt
Scissors
Buttons
Hot glue gun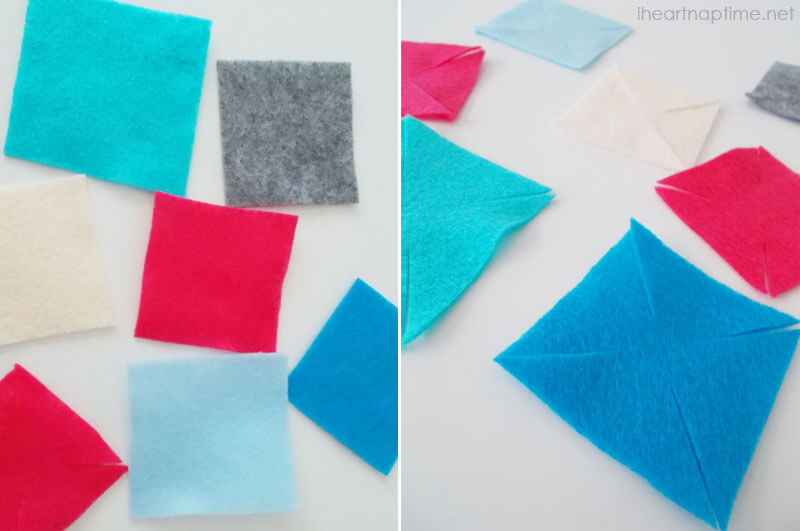 Cut out 2.5 x 2.5-inch squares of felt, 1 or 2 squares for each pinwheel. Starting at each corner, cut a slit toward the center of the square, measuring approximately 1.5-inches long. This should leave at least a half inch of the center of the square uncut. Now there are 4 "triangles" within each square.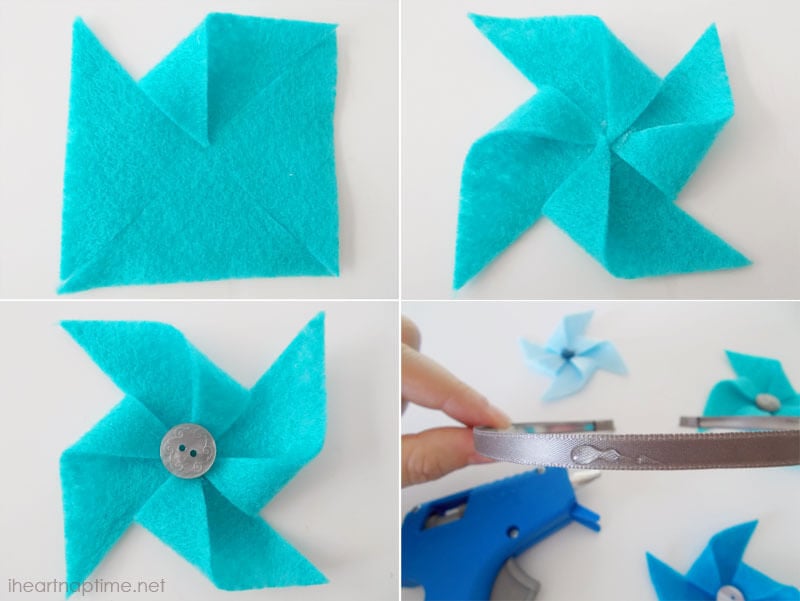 Begin by folding over one corner of a triangle toward the center of the square. Place a small dot of hot glue in the center of the square to hold down the edge of the triangle. Continue around, gluing down every-other triangle corner to form a pinwheel shape.
Next, glue a button over the center of the pinwheel where all the triangle corners come together. Finally, put a little dab of glue on the headband and place the pinwheels!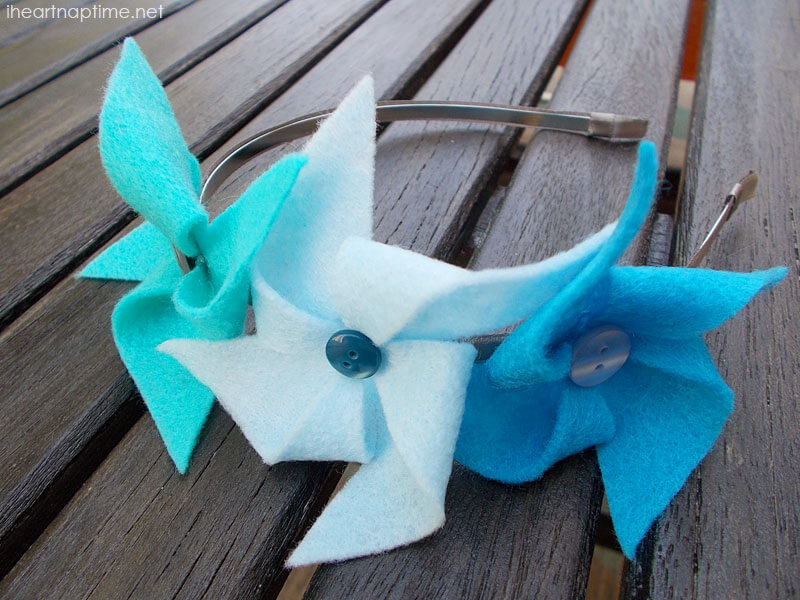 I would recommend putting the headband on your head first, to figure out the placement of the pinwheels. Otherwise, it could look a little funky.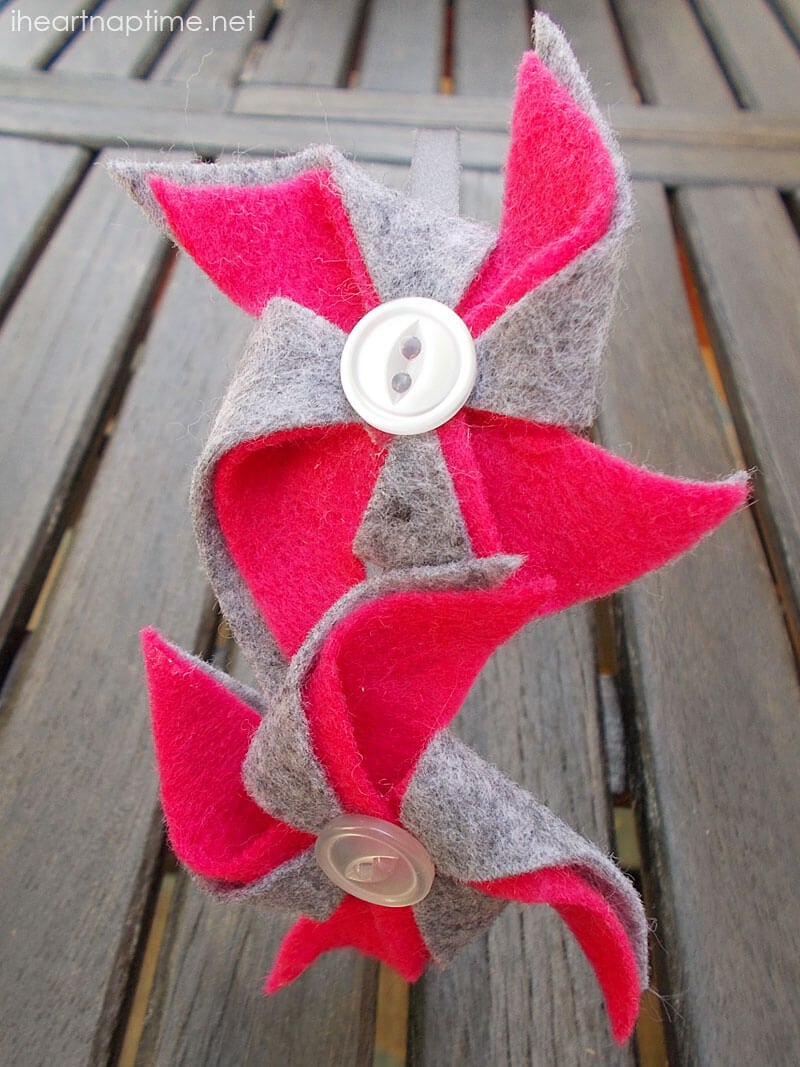 You can also make pinwheels with 2 squares of felt stacked on top of each other and the exact same technique to get a cool two-toned pinwheel version!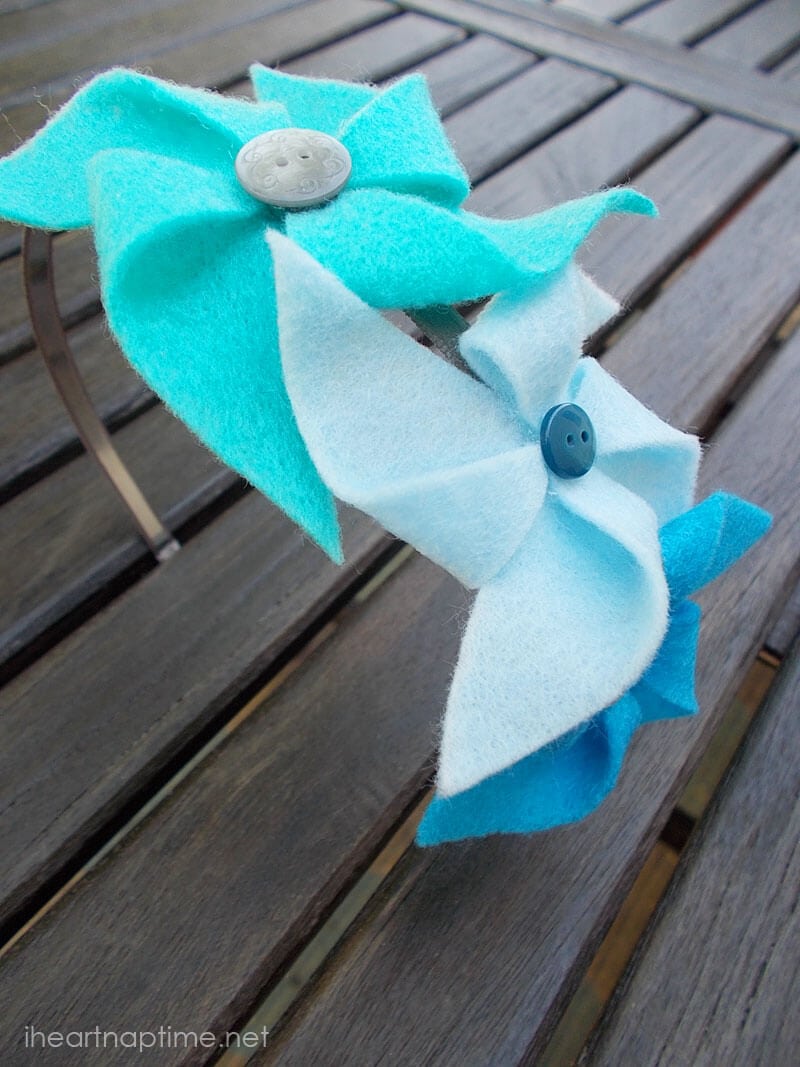 Surprisingly easy, right?? But, holey moley are these adorable.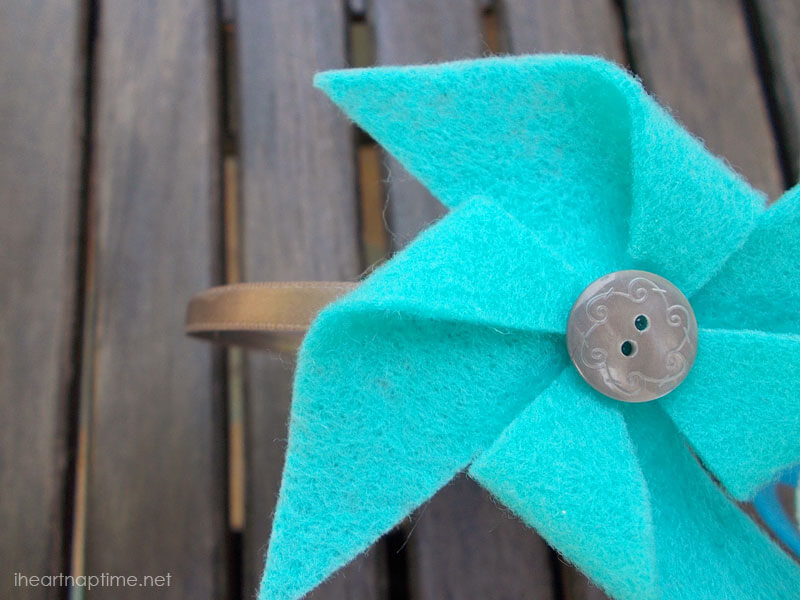 I had to share a little gratuitous pinwheel glamour shot! They are just too cute!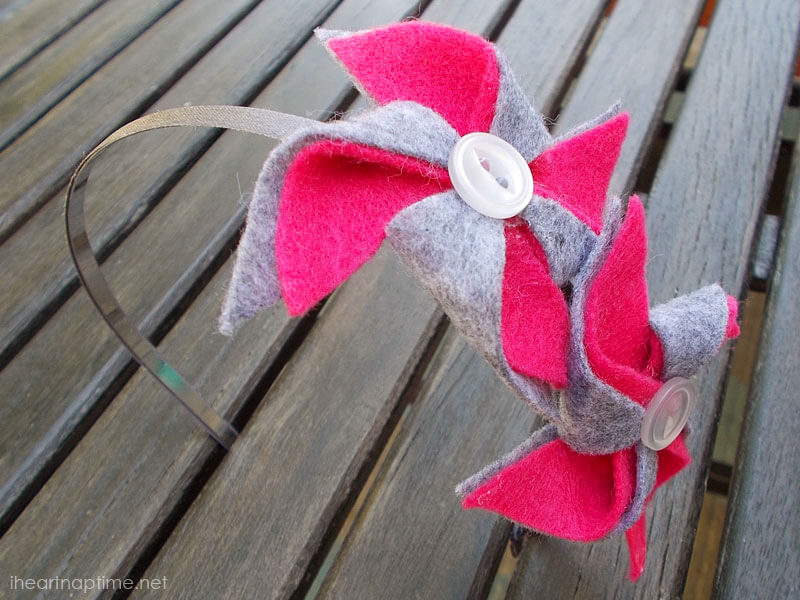 I got a little model-y for you so you can see how great they look on! (Watch out Heidi Klum!)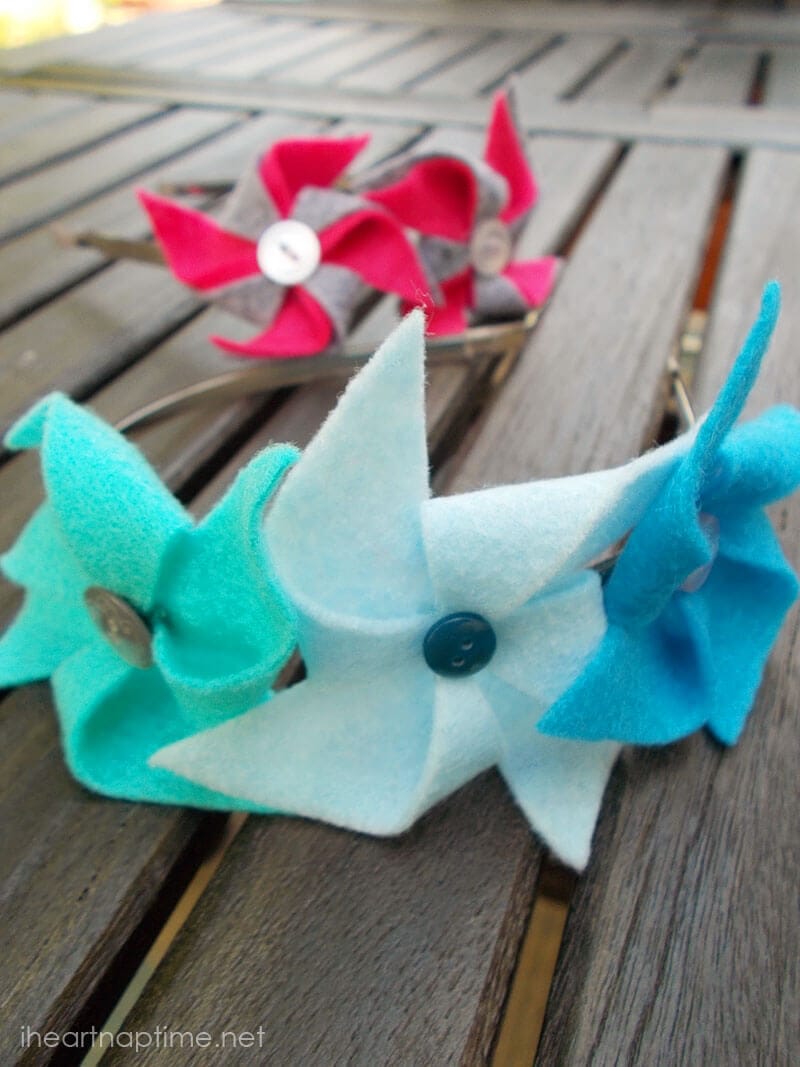 While I made mine with formed headbands, you can also make these with an elastic headband! Adjust the size of the headband you choose to make one for either an adult or for kiddos. LOVE!
Can I just say that I am thrilled that I made 2 of these headbands? I made one to give away as a gift to a dear friend of mine and the other I hoarded to myself. I love them so much! I may just have to make more!
Come check out what else I've been up to over on my blog:

How-to Paint Your Front Door       ||       Homemade Fudge Brownies       ||       How-to Beef Up Your Baseboard for Cheap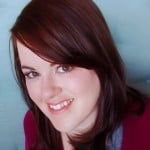 I'm Talitha from Love, Pomegranate House! I'm a Pinterest addict, bargain hunter, and a thrift store stalker. But most of all, I'm a DIY junkie. I love finding something I must have and creating it my way with my own flair. And even more, I love doing it for cheap. And by cheap I mean free… or as close to it as I can get. You'll normally find me blogging about my adventures in DIY-ing, crafting, and making up delicious recipes for my hubby! Stop by and visit me on Facebook, Pinterest, or Instagram!