DIY Father's Day Place Card – Father's Day is making its way and I wanted to create a heartwarming DIY Place Card that will make any Father feel special.
We always start "Dad's Special Day" with a good hearty breakfast, which includes lots of bacon, pancakes and a good cup of coffee because everyone knows the way to a man's heart is through food. But, before we show how much he is truly appreciated and before you cook a delicious breakfast, lunch, or dinner why not make him his own personalized place card that will warm his heart. It will be the first thing he sees before he eats the delicious meal that was prepared specially for him.
I knew that I didn't want to make a paper place card, I wanted something sturdy, masculine, rough and tough and wood rounds were the perfect fit for this project. This DIY is so simple and the best part is that you can stamp any quote you love or simply write a sweet little note saying how much he is loved and appreciated.
So let's get started!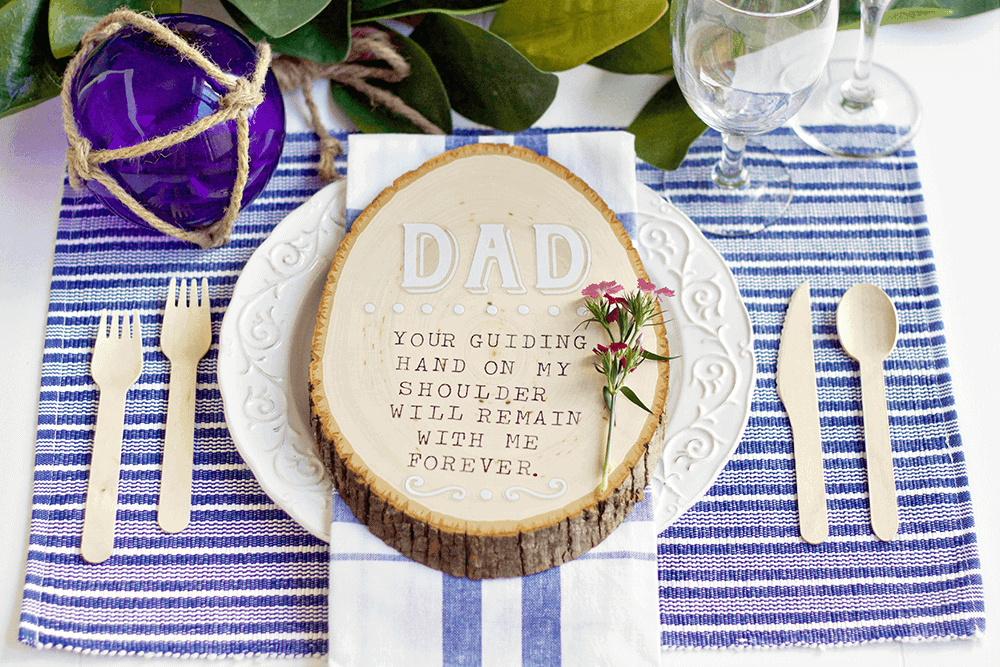 Supplies:
Small Wood Round
Mini Alphabet Stamps
Stamp Ink
Die-Cut Stickers
Note: The small wood round used in the picture comes in either small, medium or large. All of these items can be found at JoAnn's.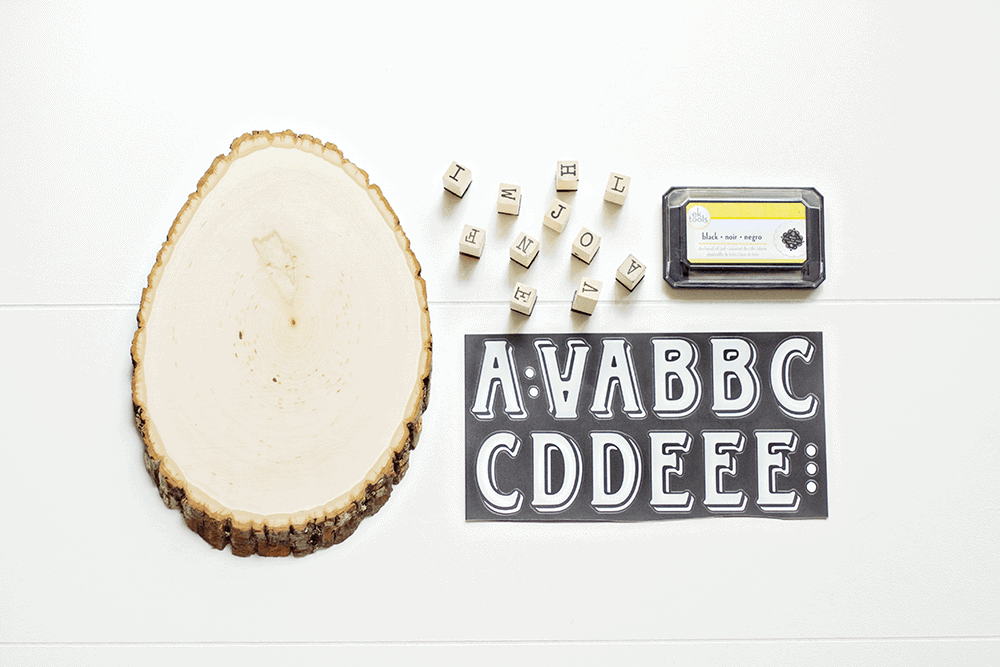 Step 1. Without peeling off the sticker cut out the letters you are going to use. This makes it easy to move the letters around and get an idea where you want to place them before you permanently put them on the wood round.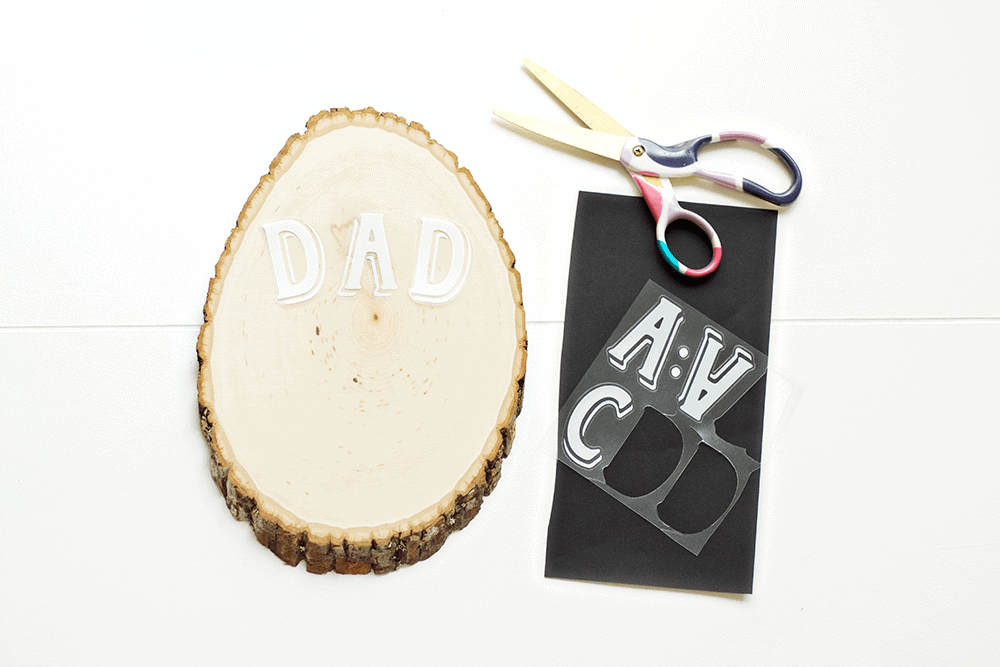 Step 2: Peel off the stickers and place them in the desired wood area.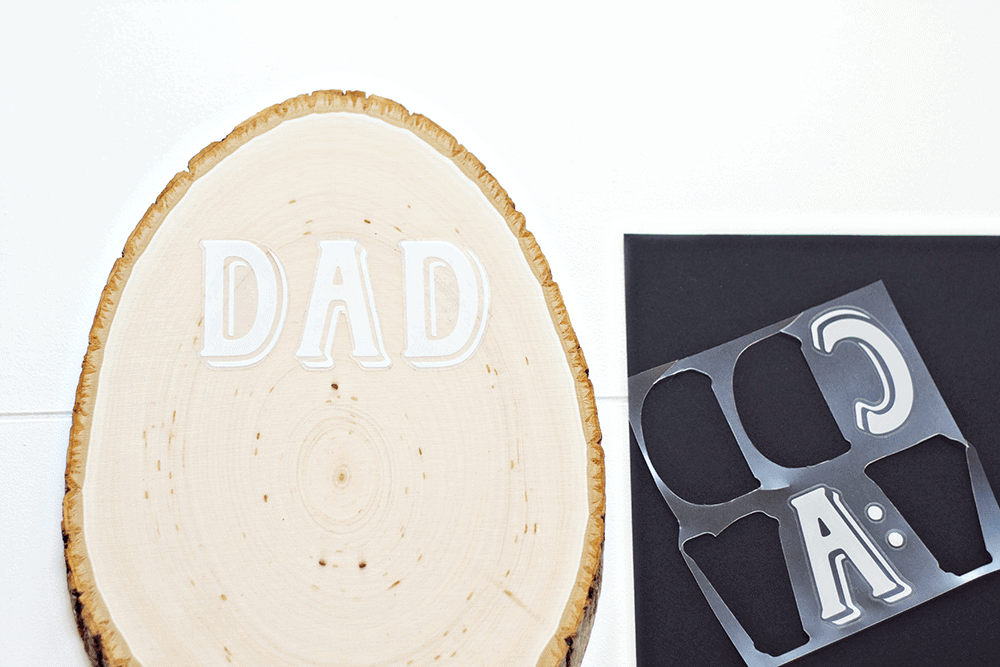 Step 3: Using the stamps, create a sweet little message for Dad! Make sure you align your stamps straight… as you can see I started drifting down to the right lol.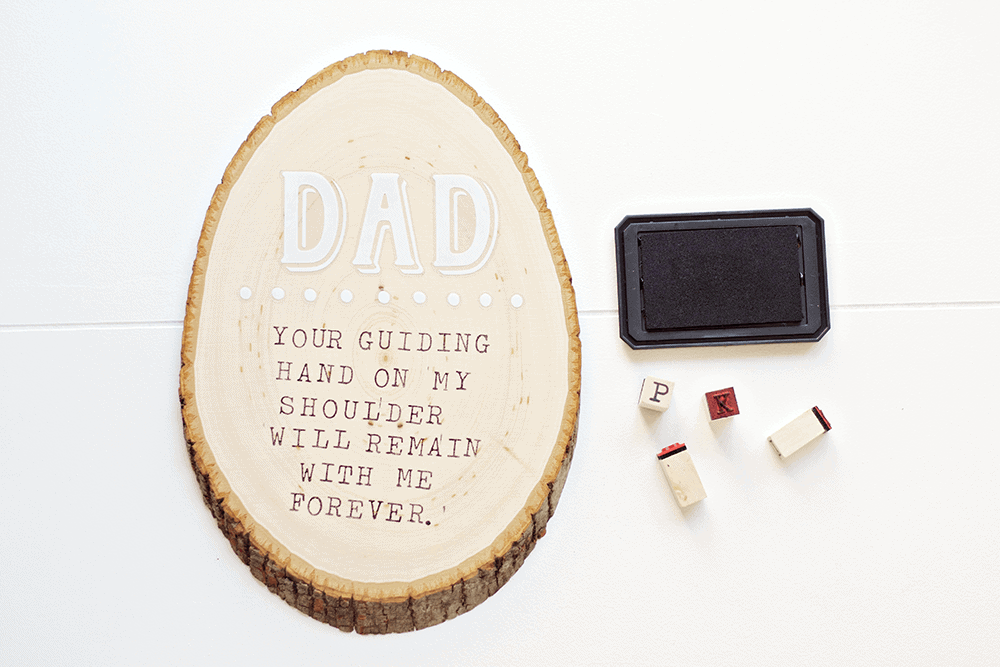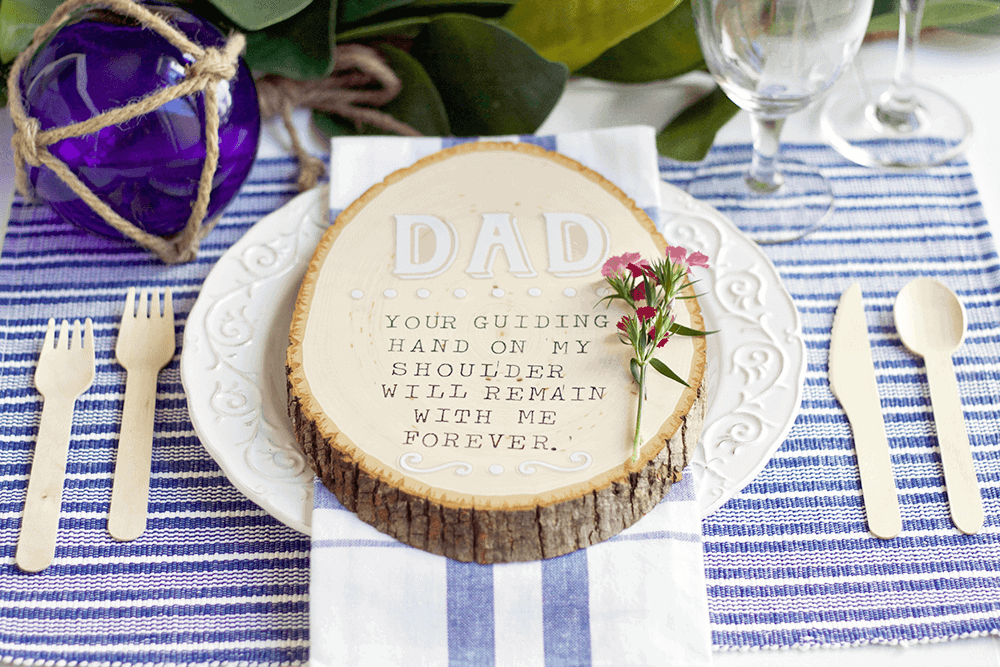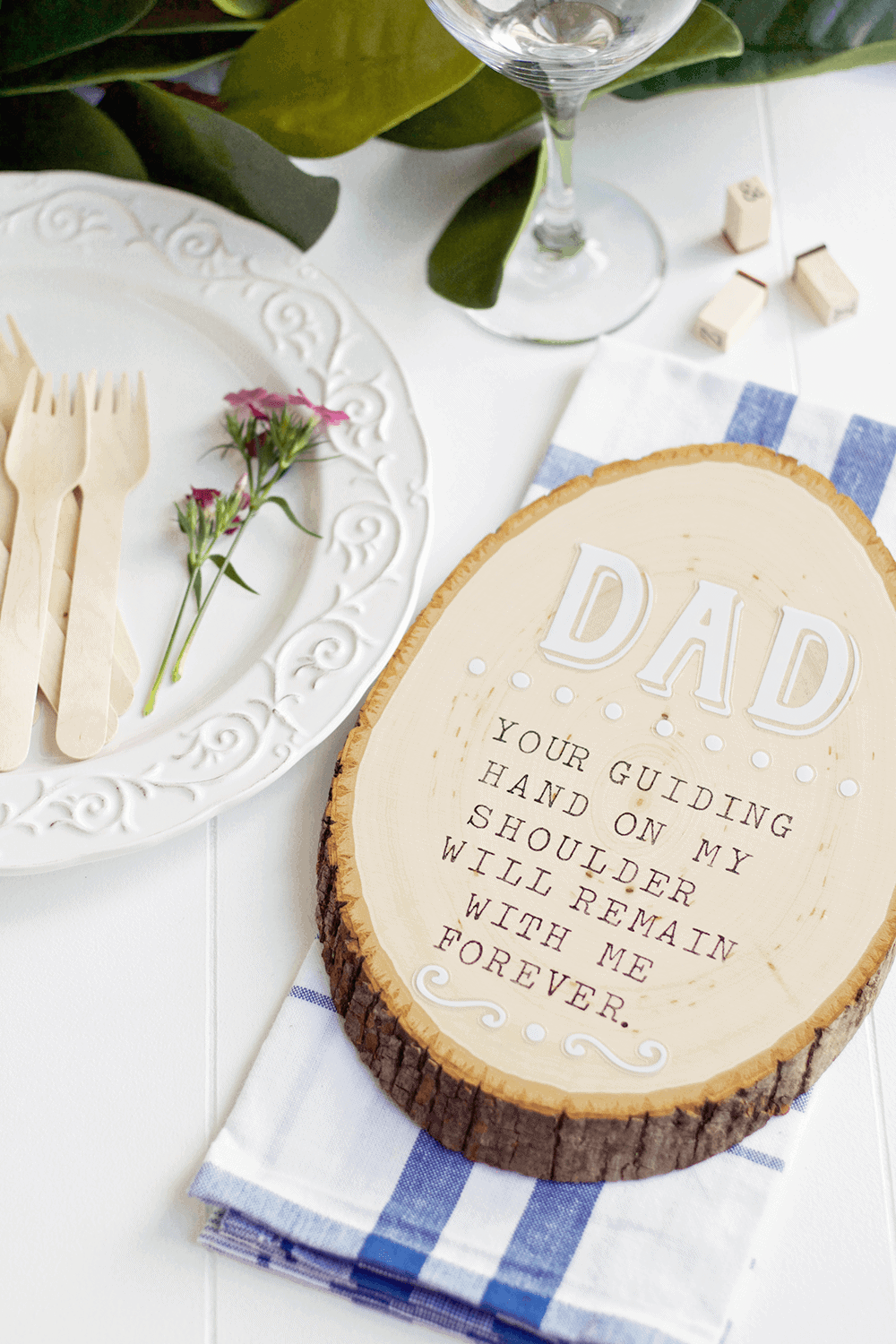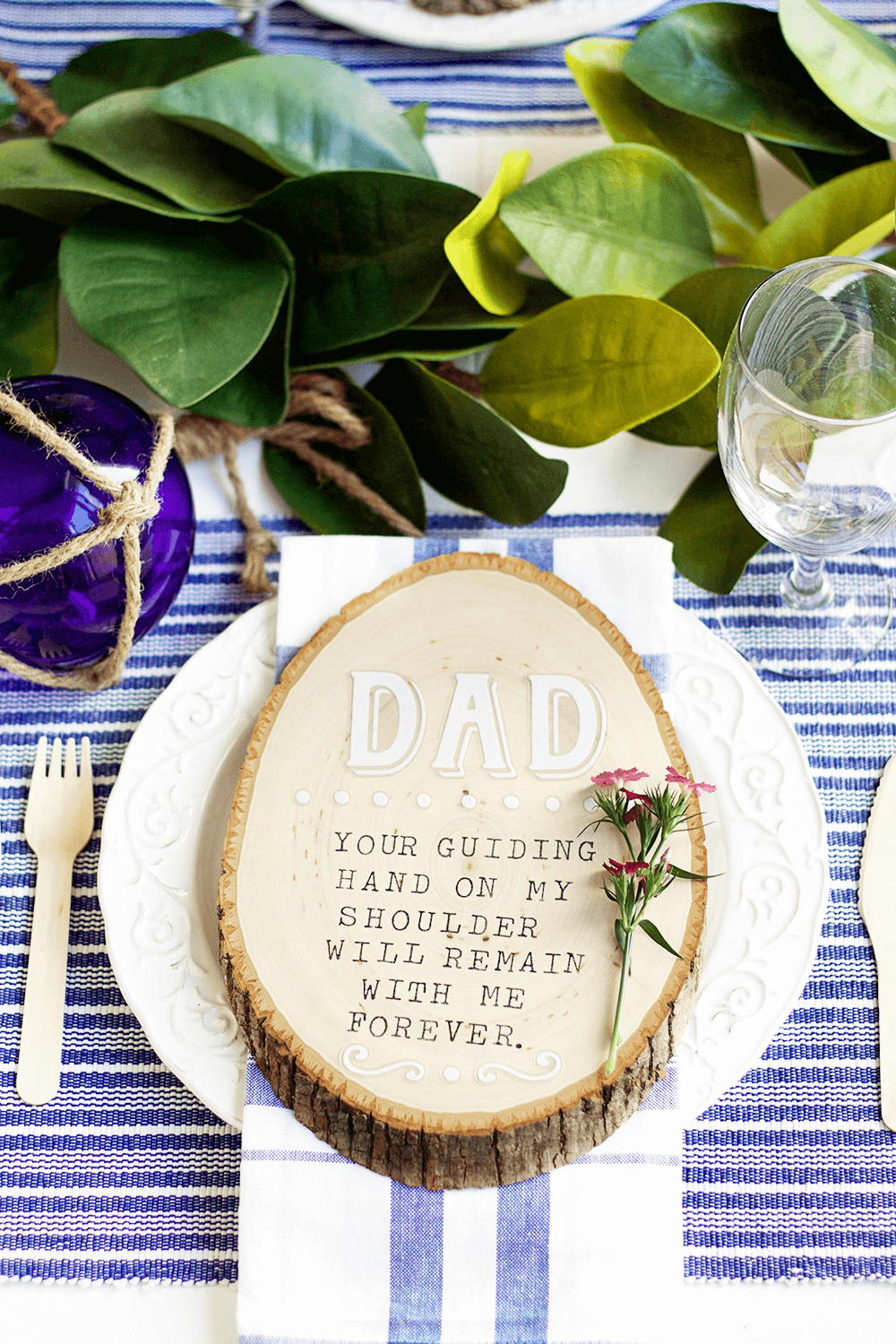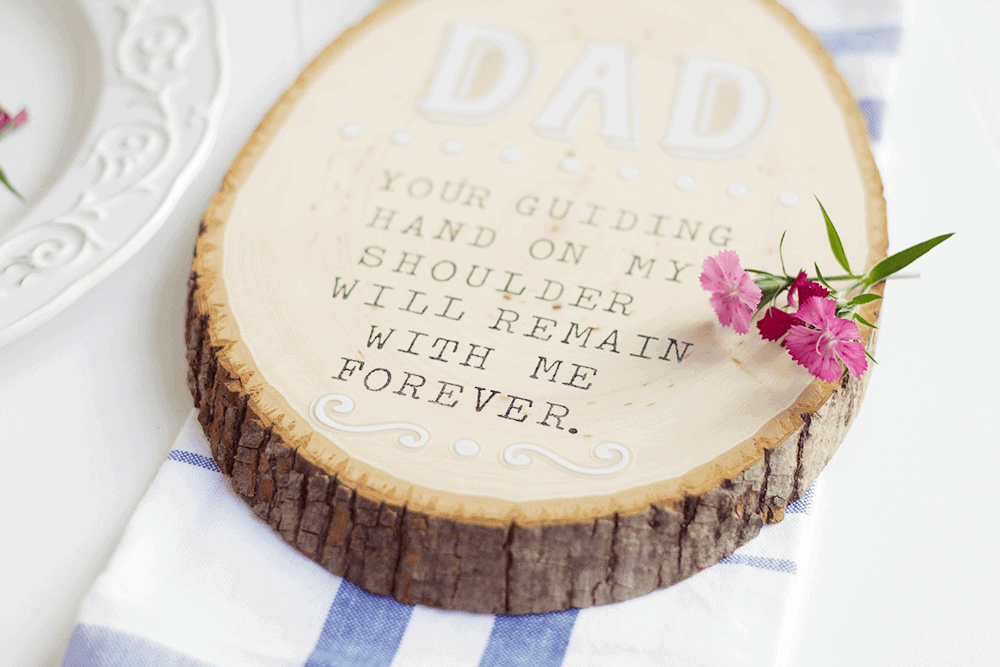 This project will show you took the time and spent the effort. Making it even more special when he reads it.
Thanks, Norma!

If you love this fantastic Father's Day DIY, you'll enjoy these ideas too!