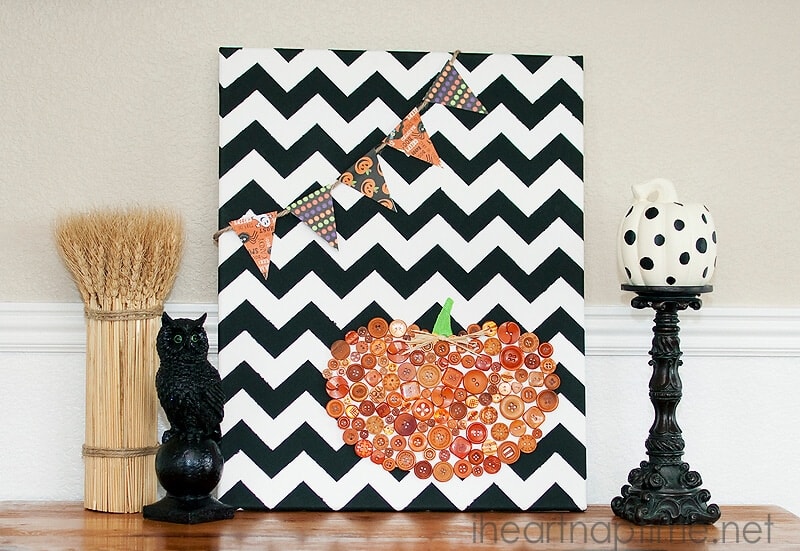 Happy Fall Everyone! It's Marie from Blooming Homestead here to share this fun and easy DIY Pumpkin Canvas Art with buttons that will add the perfect touch to your fall/Halloween decorating this year! Here are the supplies you'll need to complete this craft.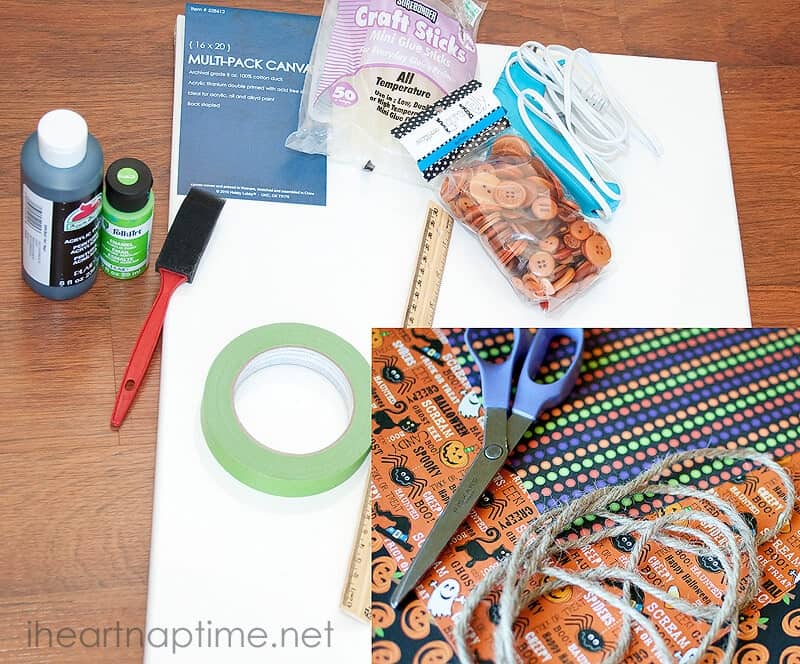 Supplies:
Canvas (I used 16×20)

Buttons
Glue gun & glue stick
Paint- Black and Green
Paint sponge brushes
Painters tape
Scissors & Ruler
Scrapbook paper
Jute or string
Double sided tape, white paint (optional)
The first step to the process is to prepare your canvas…now if you have some fun fabric you can just staple that around the canvas and skip the painting steps…but I wanted a chevron pattern and decided to use the supplies I already had on hand. If you go the painting route, you can use a stencil or go old school and use painters tape. :) I created a criss-cross pattern across the entire canvas with the tape using a ruler to get my spacing just right. I then went through and clipped off tape pieces to create the chevron 'rows' pattern.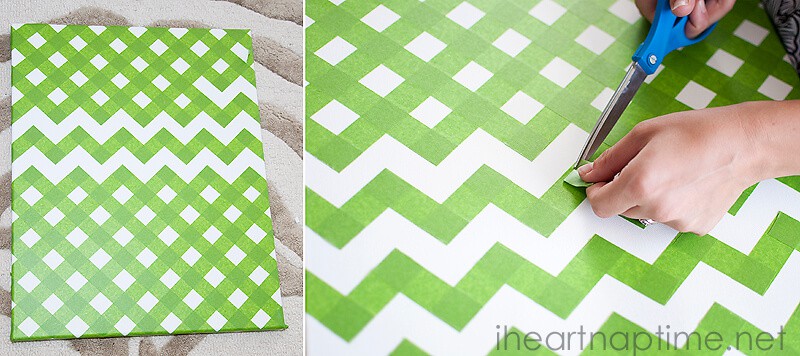 This took some time but created a precise chevron pattern for painting on the canvas. Next step was painting. Black paint creates the perfect bold contrast.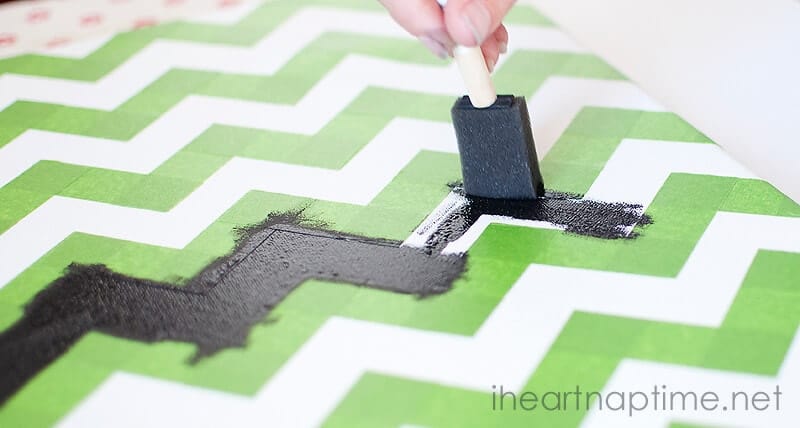 I chose to paint 2 coats to really help with the contrast on the canvas. After it dries fully, carefully peel off the tape and you'll have an awesome chevron pattern. Next, you'll be ready to work on your pumpkin. I traced out a pumpkin on the canvas and painted it with white as a background for the buttons. (This step is optional, I just thought it looked better.)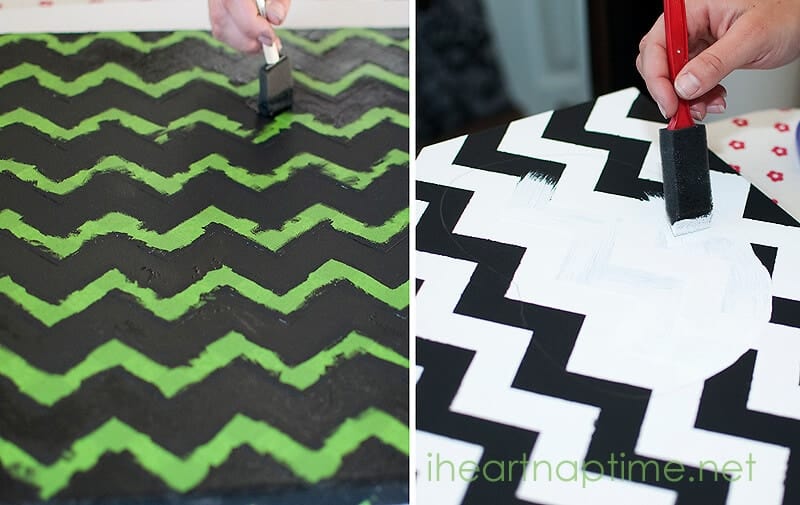 At this point I decided to do a trial run of button placement to help me know where I would want them…and also where to paint the green stem of the pumpkin.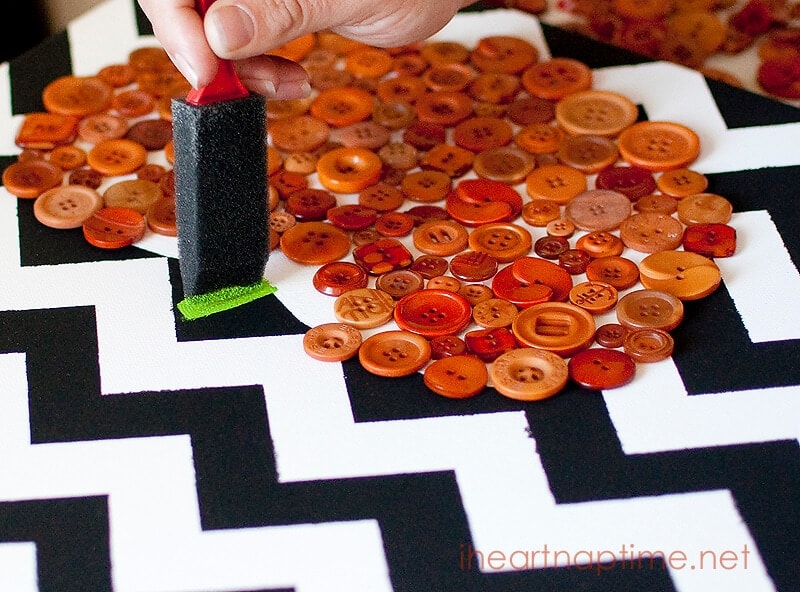 After your stem is painted, its button gluing time! Just use your hot glue gun and carefully glue on the buttons. I find it helps to outline the pumpkin first…then fill it in with various buttons. Get creative!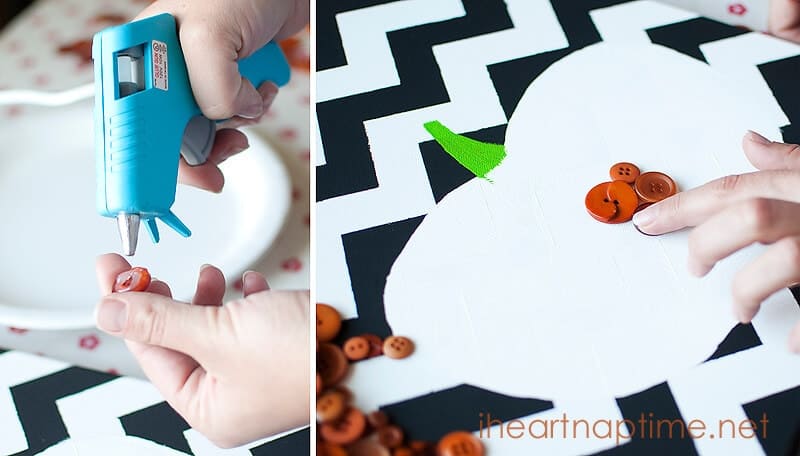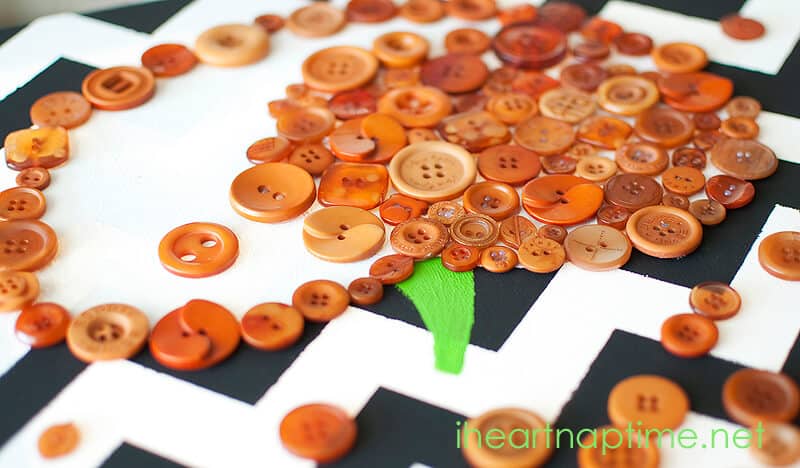 When I finished glueing the buttons down, I decided the canvas needed an extra little something. Enter a super simple DIY pennant banner.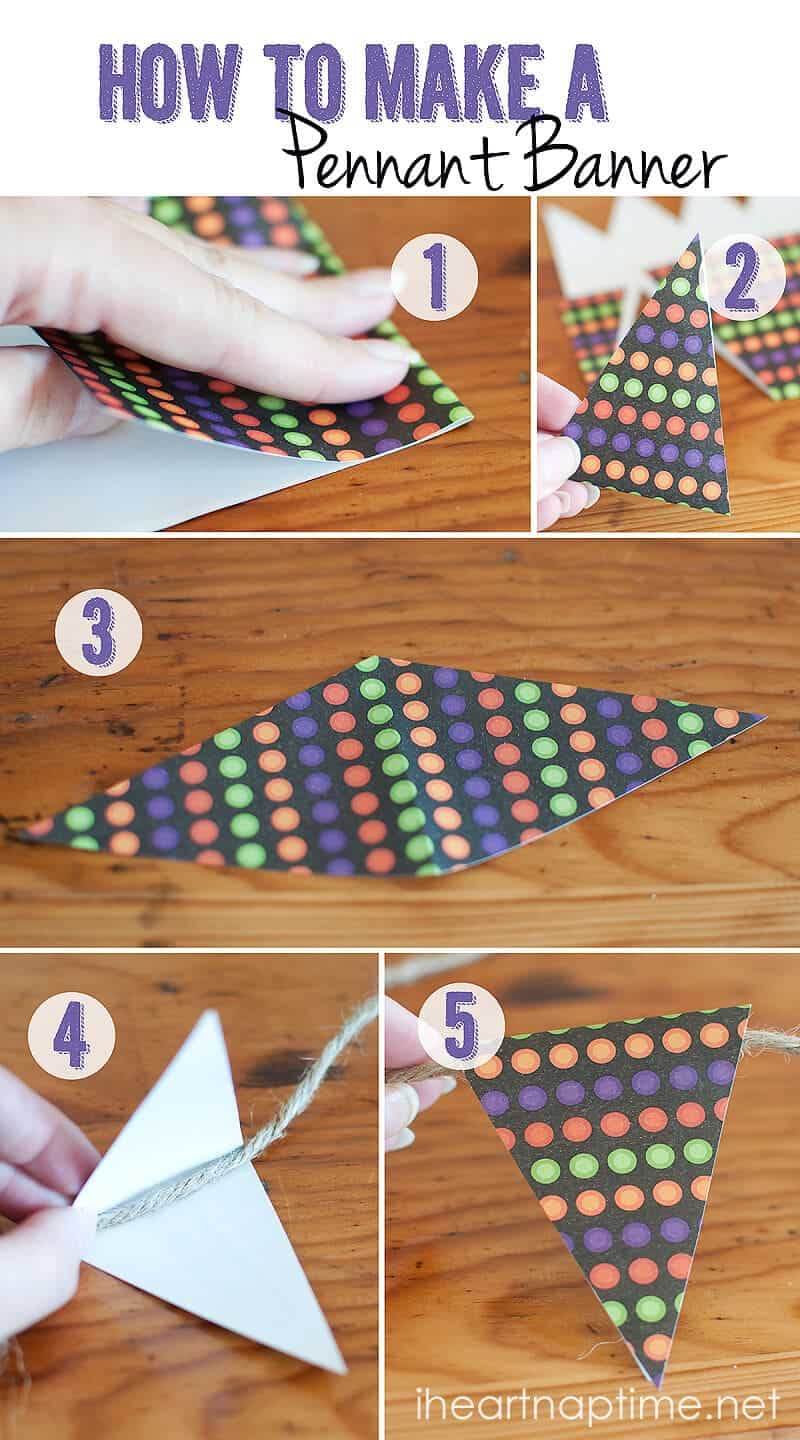 How to Make a simple DIY Pennant Banner
Fold paper in half.

Cut through the paper in a triangle shape
Open up folded paper to show a diamond shape
Place jute or string in between the fold of the diamond and use double sided tape or glue to secure
Repeat with various papers along the jute for your super cute banner!
I used hot glue to attach the banner across the top of the canvas and there you have it! A super cute new art piece for your home.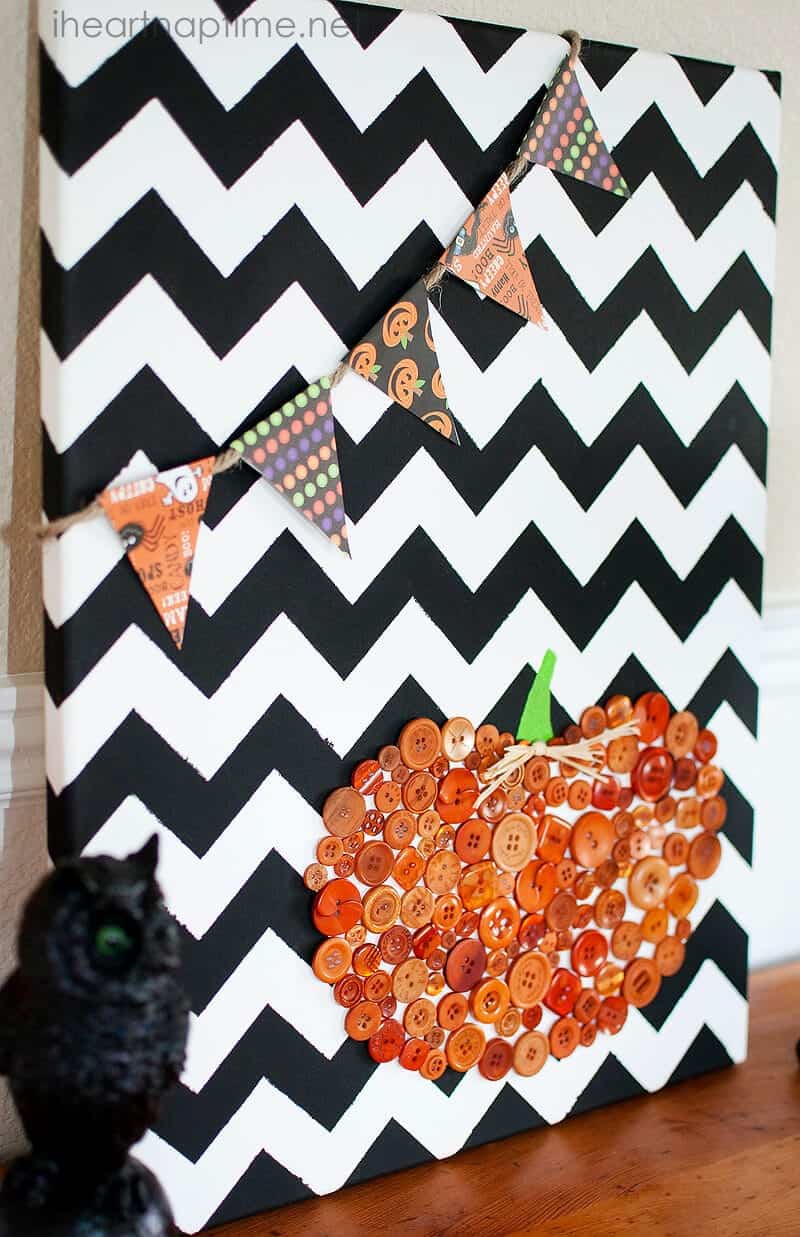 Come join me over at Blooming Homestead for some fun fall/Halloween Crafts, Decor, Printables, & Recipes.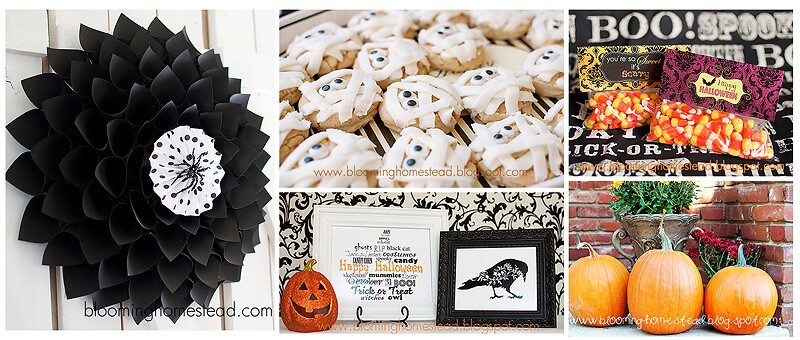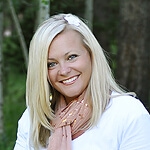 Hi! I'm Marie and I blog over at Blooming Homestead. I love to share my latest projects, printables, recipes, and more! Crafting is a passion of mine and I love to share my projects with others. Other than crafting and creating, I absolutely love being a mother and wife. I have a 7 year old son, and a baby girl on the way so our lives are about to get even more interesting! You can also find me on facebook, twitter, pinterest, google +, and instagram.