DIY Snack Bowls – Create a DIY healthy snacking station by making colorful snack bowls filled with tasty ingredients! Simple pieces of wood and glass combine to create a colorful and unique snack station that elevates snack time.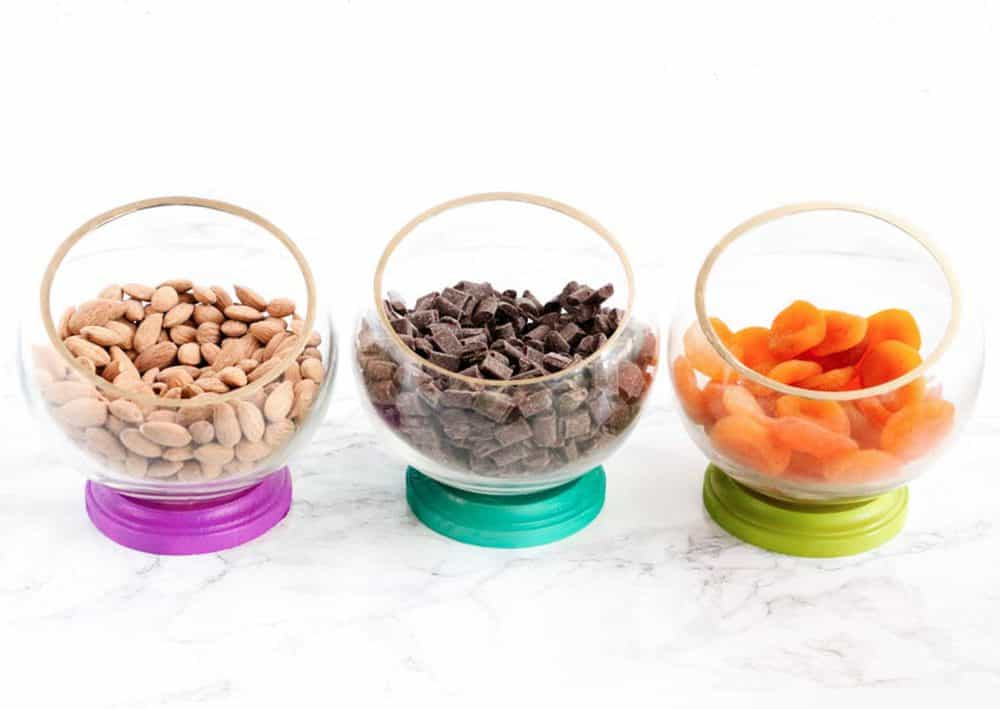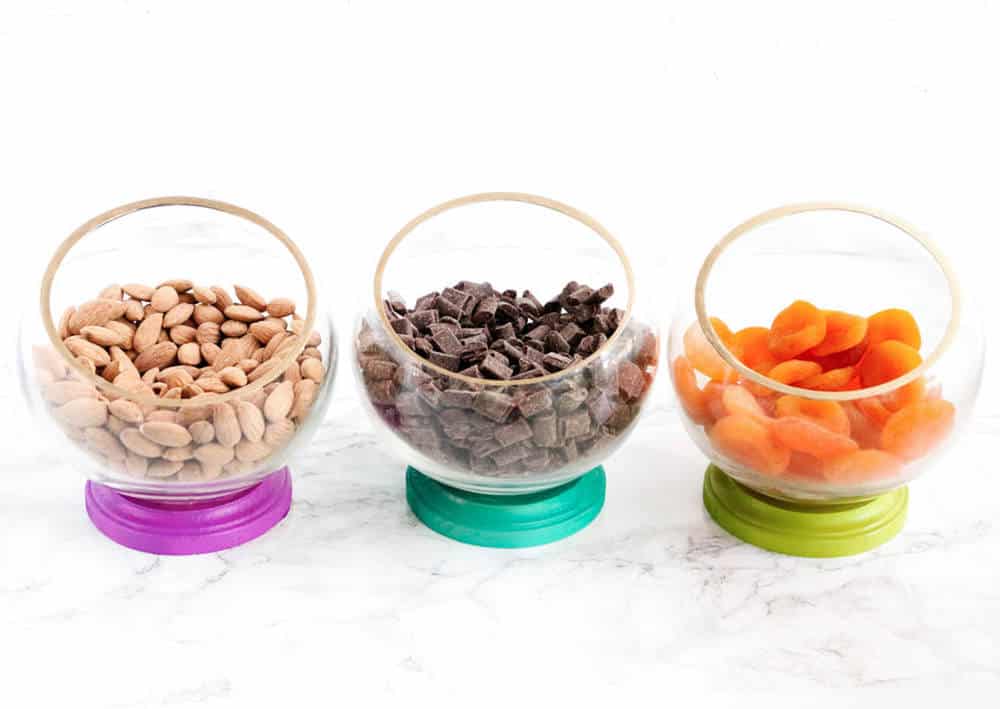 This DIY healthy snacking station was inspired by Curate Snacks and their new line of tasty snack bars. Brilliant combinations of wholesome ingredients like apricots and Marcona almonds make these new bars my go to snack of choice.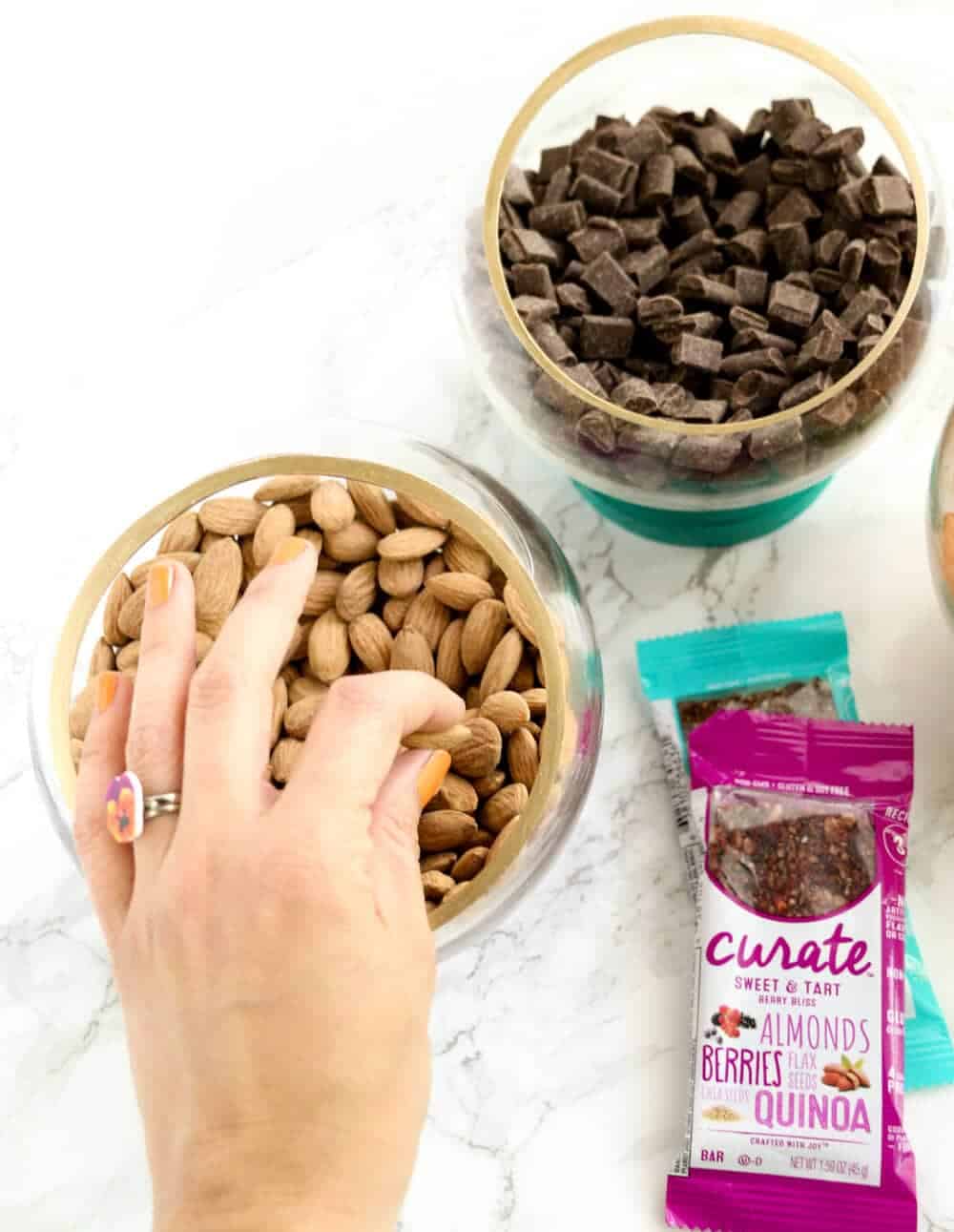 To make it easier for the whole family to start snacking healthier, I created this easy-access snacking station filled with flavorful snacks inspired by the ingredients in Curate's bars. I chose just a few of the ingredients to start, such as apricots, dark chocolate, and toasted almonds, but plan to rotate through the other awesome combinations found in the bars such as dried figs, pistachios, and berries.
The Curate snack bars not only have healthy ingredients, but a unique texture as well. From Harmonious Blend with Marcona almonds, apricots, and just a touch of lemon and balsamic vinegar to Dark & Tempting with mission figs, hazelnuts, balsamic vinegar, and a hint of orange, you can't go wrong with any of their amazing mixes. Perfect for snacking without guilt!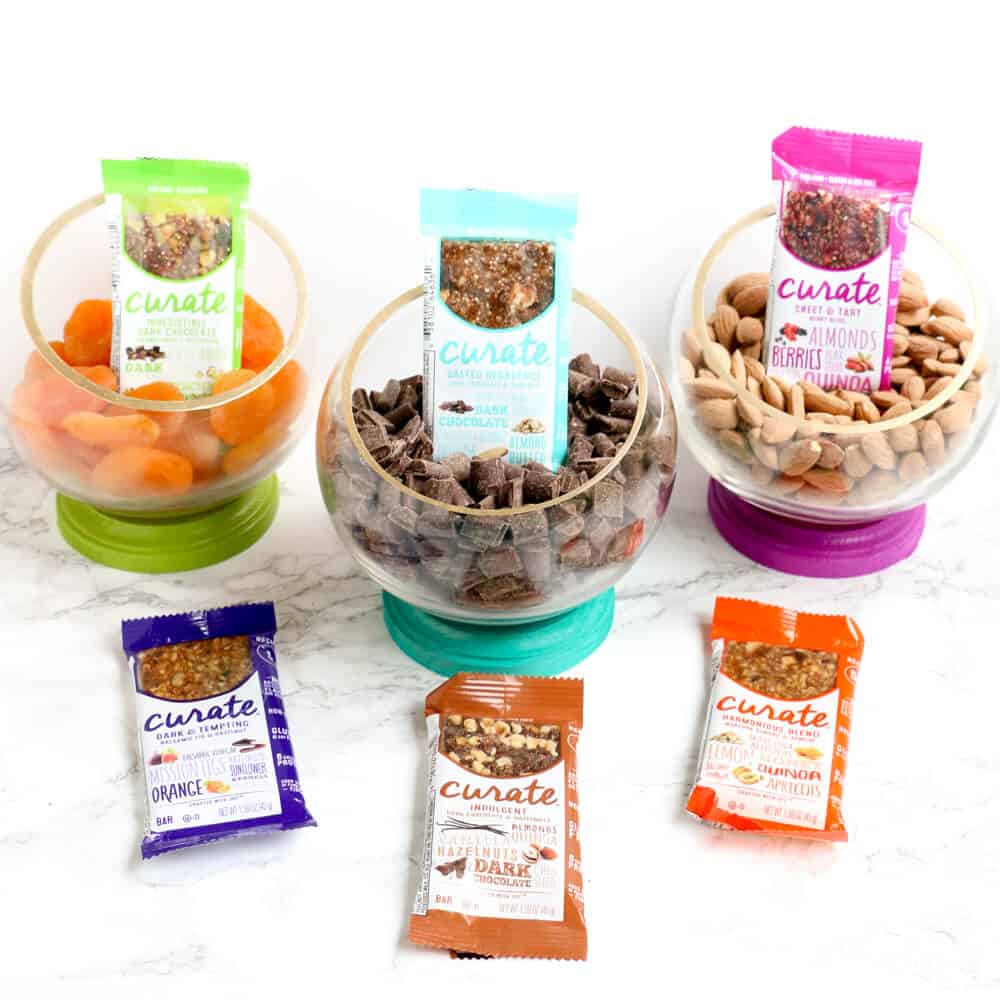 This DIY healthy snack station is easy to create and would be fun to customize with your favorite colors.
Supplies needed:
4″ unfinished wood rounds from the craft store
Glass terrarium bowls or other glass bowls with around a 4″ base
Acrylic Multi-Surface Paint and paint brush
Shellac Spray Finish
Clear drying glass and wood glue (such as Loctite or clear epoxy)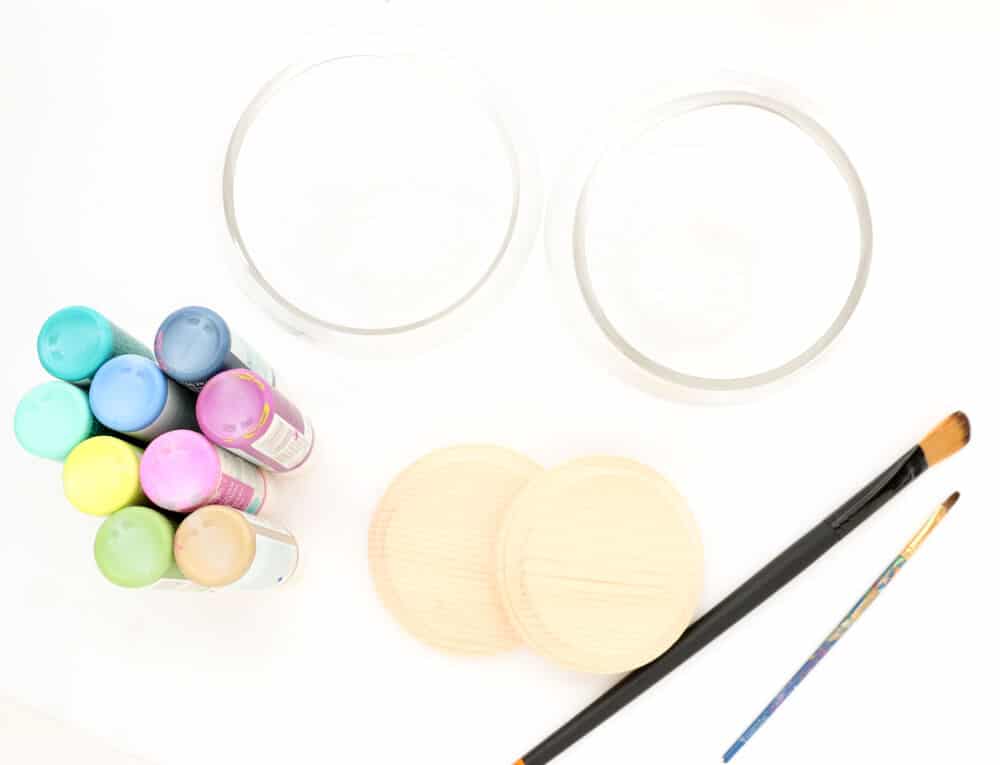 Begin by painting your wood rounds in your desired colors. My favorites happen to be rich jewel tones, similar to those used in Curate's packaging, so I went ahead and used a few of my favorite colors from their snack bar line for inspiration. When the paint is dry, take the wood rounds outside and give them a coat of clear shellac. This will protect them from scratches and make them easier to clean.
While the shellac is drying, carefully paint a gold rim around the opening of the bowl for an extra special touch. This step is optional, but I love the way the gold highlights the opening.
3. Now that your pieces are dry, use the glue to affix the wood round to the bottom of the glass bowl and let dry according the time specified on the glue's packaging.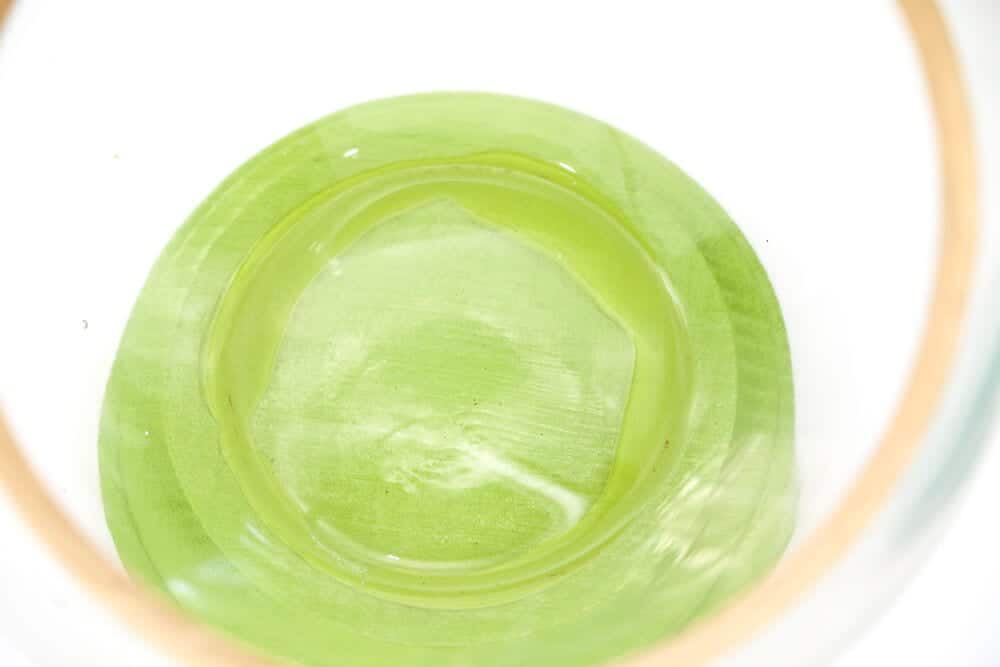 4. Once the glue is dry, you can fill your new jars with all sorts of healthy options for quick, easy snacking. May I suggest almonds, dried apricots, pistachios, dried berries, hazelnuts, or dark chocolate? You could even reserve one jar for a few Curate snack bars and make snack time even better!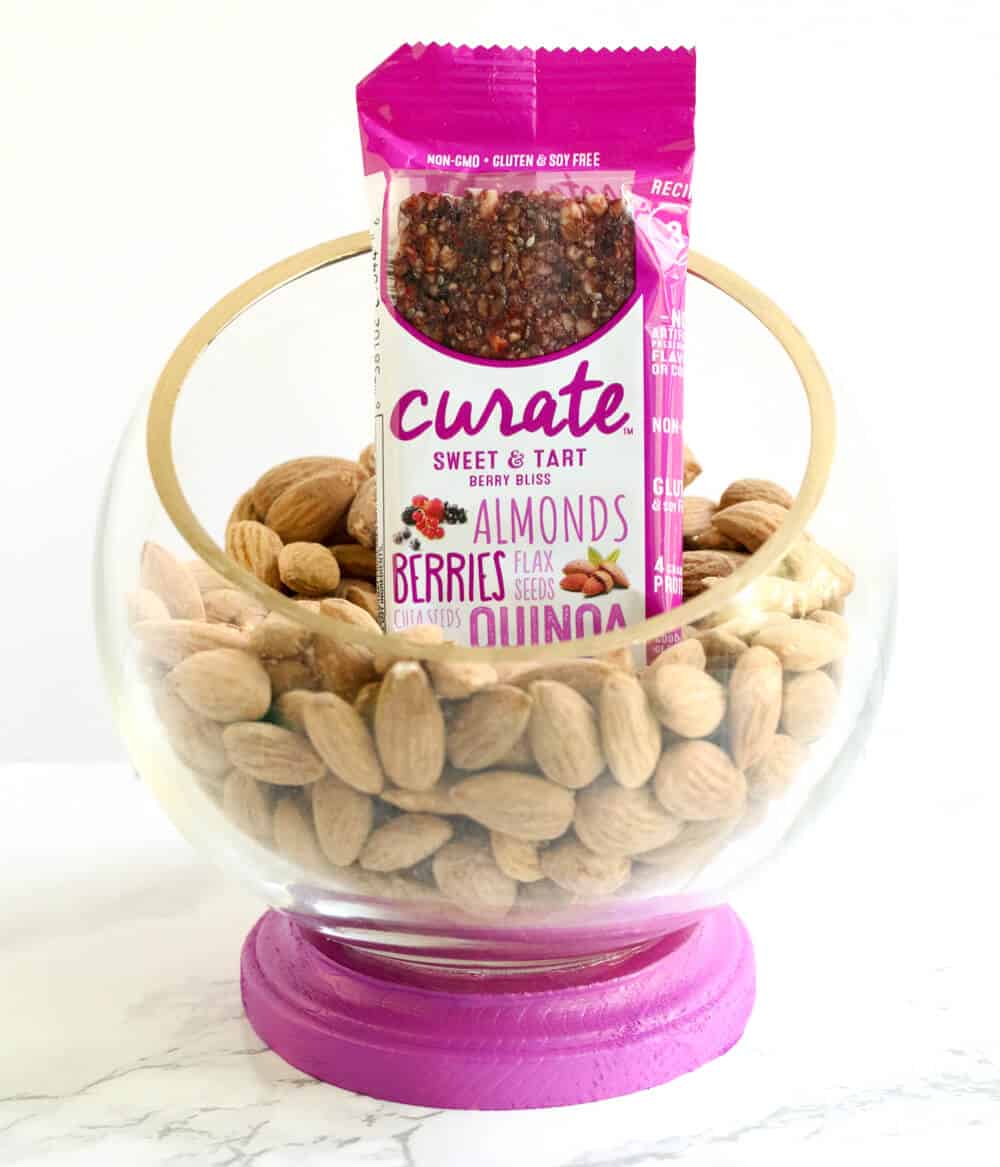 Chocolate and nuts is always a good idea at a snack station ;)
I hope this DIY healthy snacking station is as much of a hit with your family as it is mine. What a fun way to get everyone eating healthier!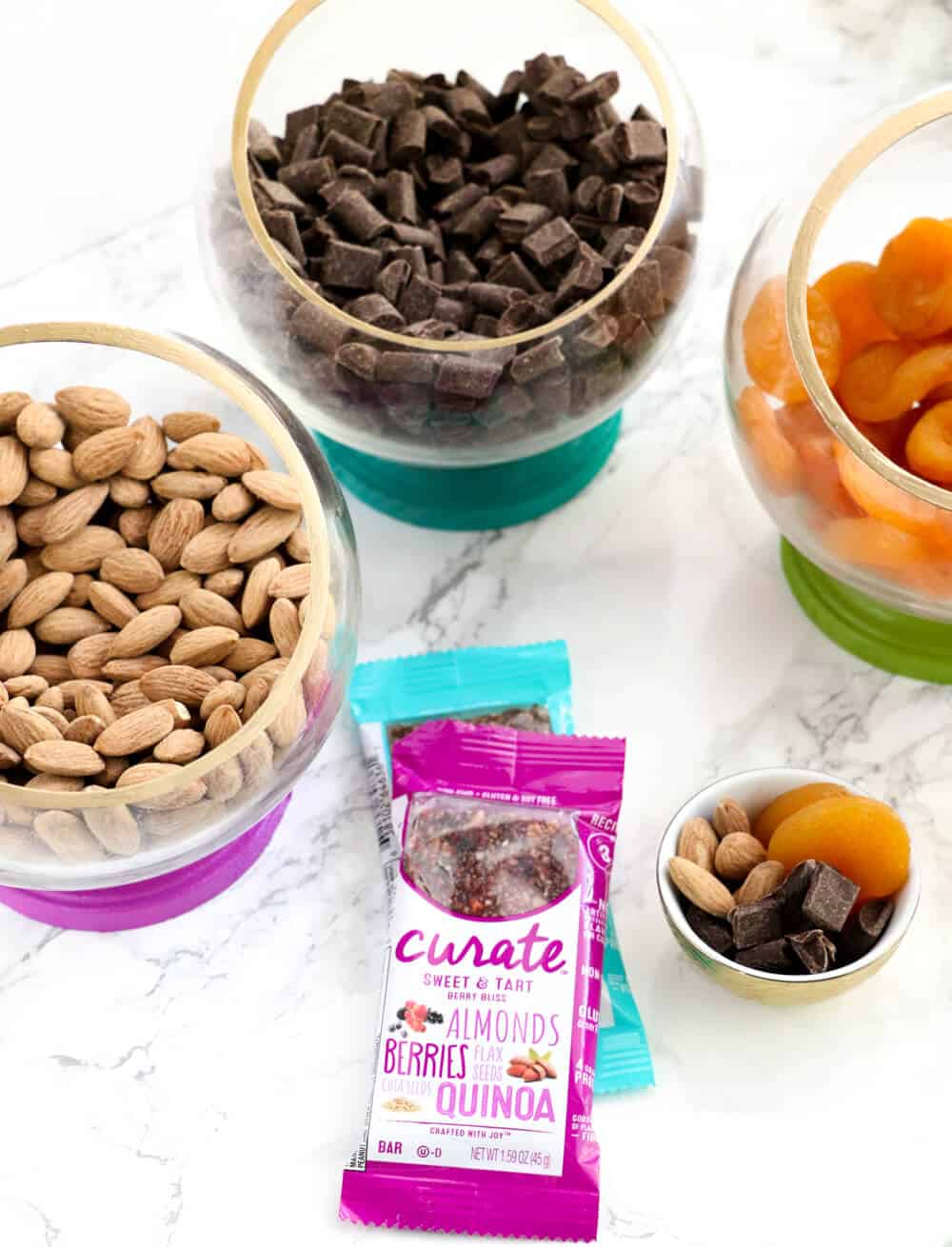 This post was brought to you by Curate Snacks. All opinions are 100% my own. Find more information about their products on their website or connect with them @curatesnacks. #TasteCurate