Is anyone else dreaming about Spring?! I am so ready.
We have officially beat all kinds of records for the "most snow ever" and "coldest winter ever" in our town. It was a cold/snowy winter! Rumor has it that Spring doesn't come until late April here, but I'm secretly hoping it will be here the end of March. Wishful thinking, right?! ;) This is my first year ever living outside of Arizona, so I have no idea what to expect. One thing is for sure… I'm excited to say I've experienced all 4 seasons! In AZ you really only get two seasons… Spring and SUMMER. Ahh… sunshine!
SO… I've been decorating my house inside with all Spring colors, hoping it will inspire the flowers to bloom outside too.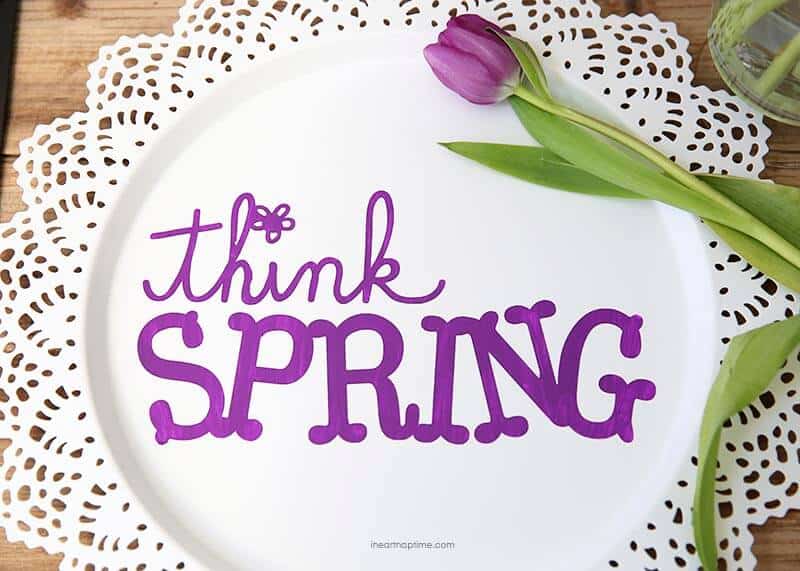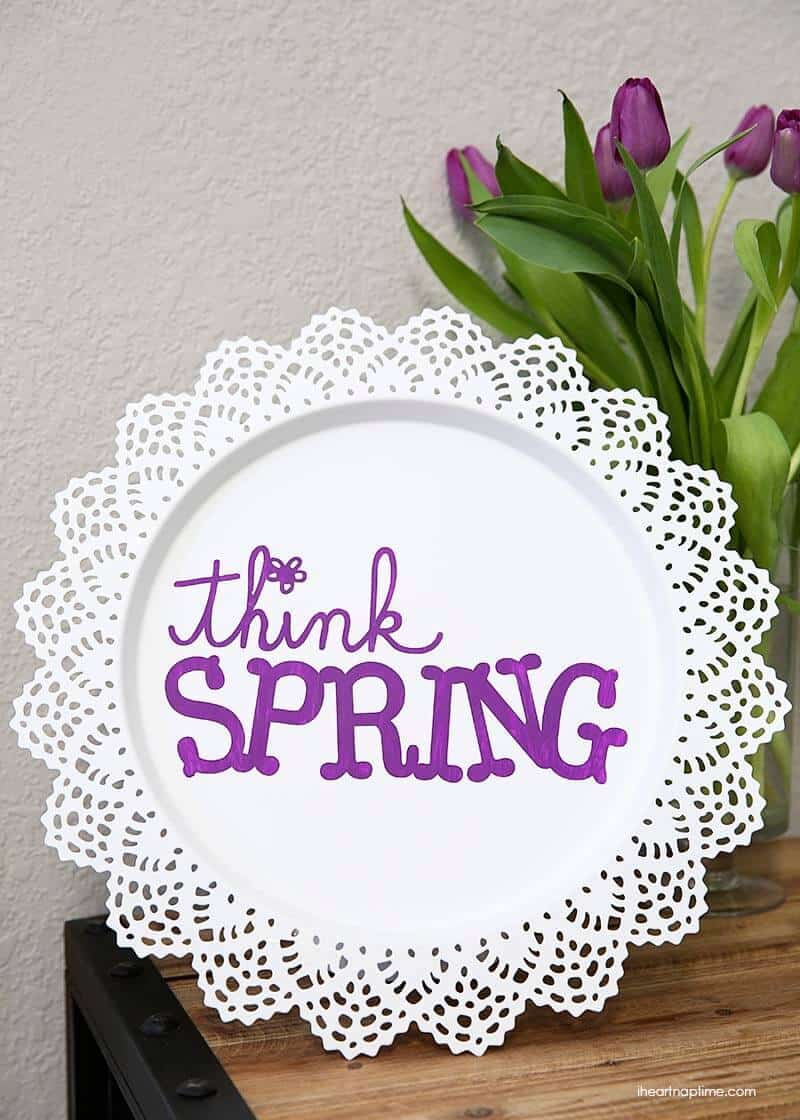 I made this super simple Spring art to add a little splash of the color of the year (radiant orchard) into my home. Here's what you'll need to make your own.
Supplies needed:
Plate/charger ( I found mine at IKEA)
Stencil
Paint brush
Paint ( I used radiant orchard from Lowes)
Instructions:
Place your stencil on your plate. To create my stencil I printed this image out with my Silhouette onto vinyl. I peeled away the letters and then placed transfer paper on my design. Then I placed the vinyl on my plate and peeled away the transfer paper. After that I painted inside the letters. I think I did about 3 coats of paint. Then I peeled away the vinyl.
If you were using a store bought stencil you would just paint 3 coats on top of the stencil. I like to tape down the edges though, so it holds the stencil in place.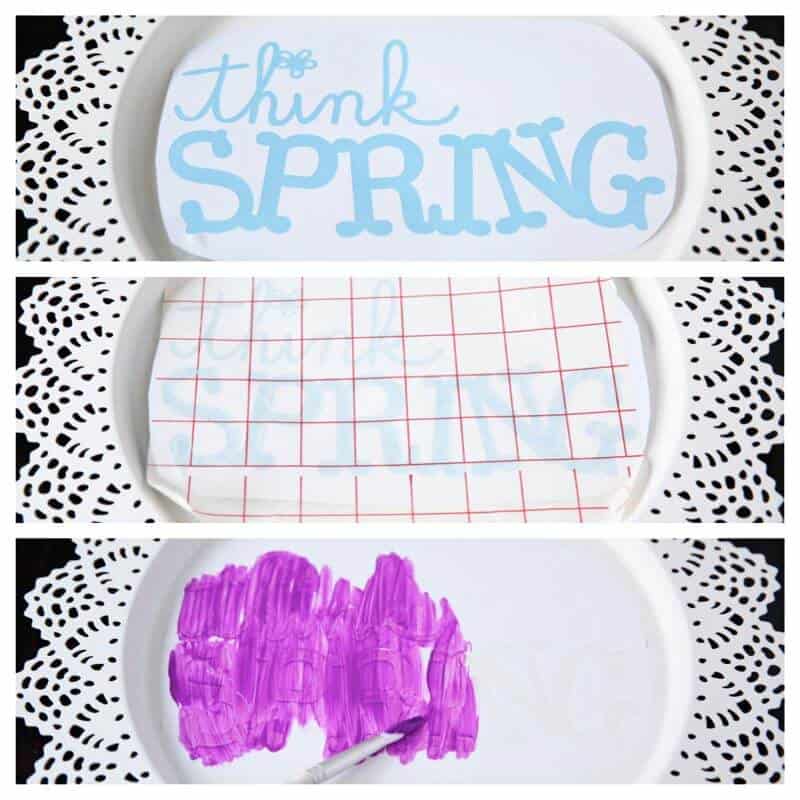 That's it! It  only takes a few simple steps. You could get creative with different sayings, colors and plates. Have fun!!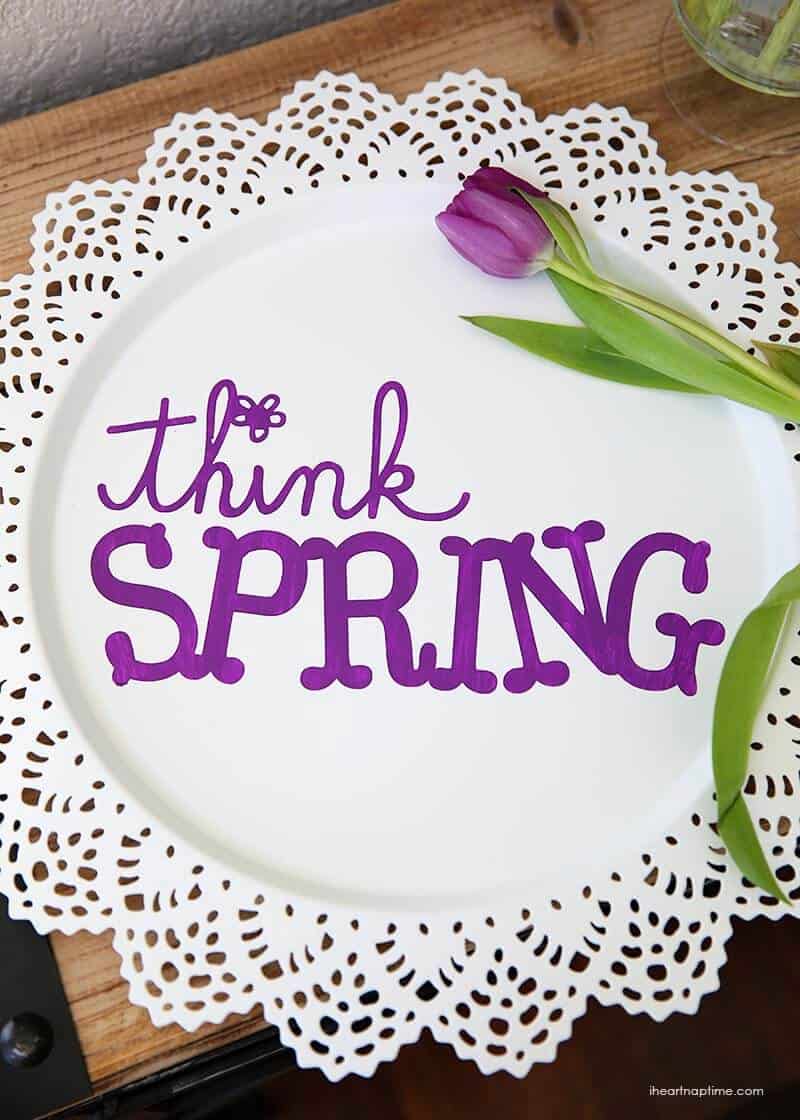 This post was brought to you by Lowe's. If you want even more inspiration, check out the projects by other Lowe's Creators or download the Lowe's Creative Ideas app on the iphone and ipad. #SpringIsCalling