Today I'll be showing you how to make this DIY super hero sign. This technique could however be made to make any sign you'd like. Get creative! :D
Two weeks ago I shared the blue super hero sign and a few of you e-mailed me asking to do a tutorial for the red sign as well. I'll be showing the whole room makeover next week for the Sherwin-Williams National Painting Week, but I thought I'd give you a little sneak peak ahead of time. Let's get started, shall we?!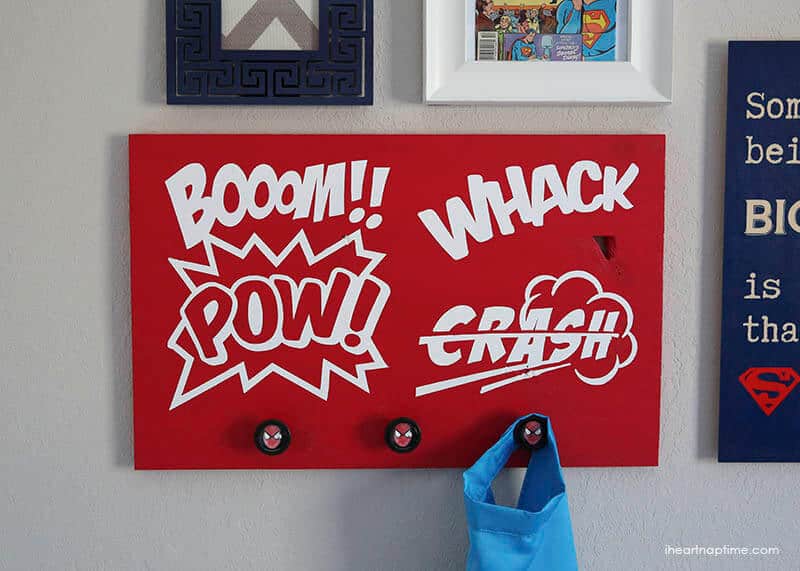 Supplies:
1/2 inch piece of wood (You can get it cut down at Lowes or Home Depot for free)
Paint (I used Showstopper -SW 7588- red from Sherwin-Williams)
Paint brush
Vinyl + cutting machine or stencil
Transfer paper (if using vinyl)
Self leveler picture hanger
Nail
Hammer
Instructions:
1. Get your board cut down to the size you wish and then wipe it down with a damp cloth.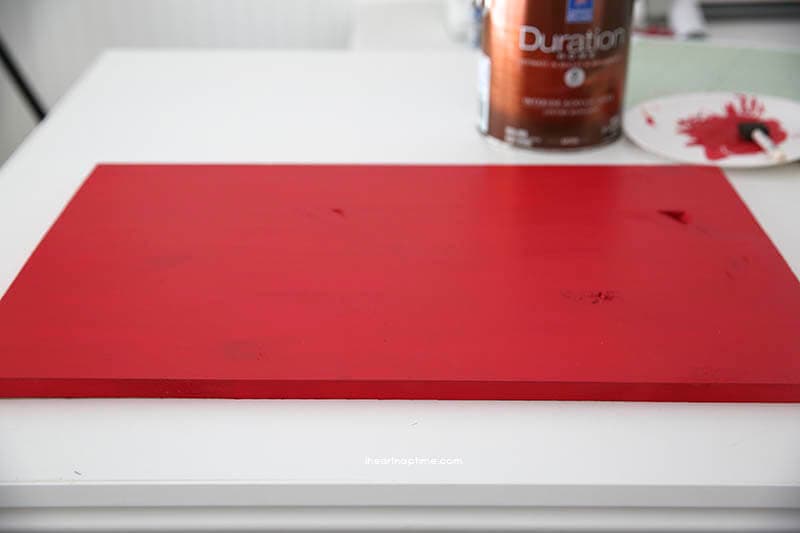 2. Add 2-3 coats of paint and allow to dry for a couple hours.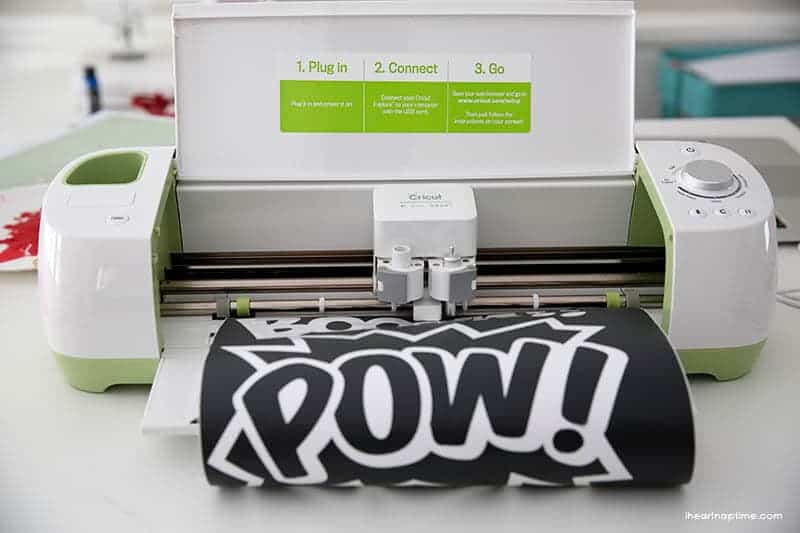 3. I used a Cricut cutting machine to cut out my stencil with vinyl. I actually found this "pow" design in the Cricut library. If you don't have a cutting machine… no worries. You can always buy stencils at the store or hand paint. You could even print out a design from online and cut your own stencil with an Xacto knife.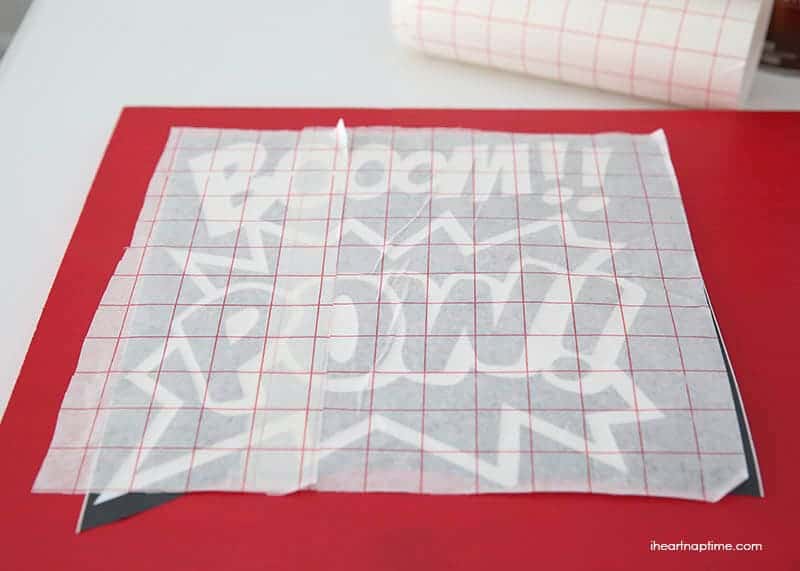 4. Once I finished cutting out my vinyl I peeled away the inside and then placed a piece of transfer tape on top.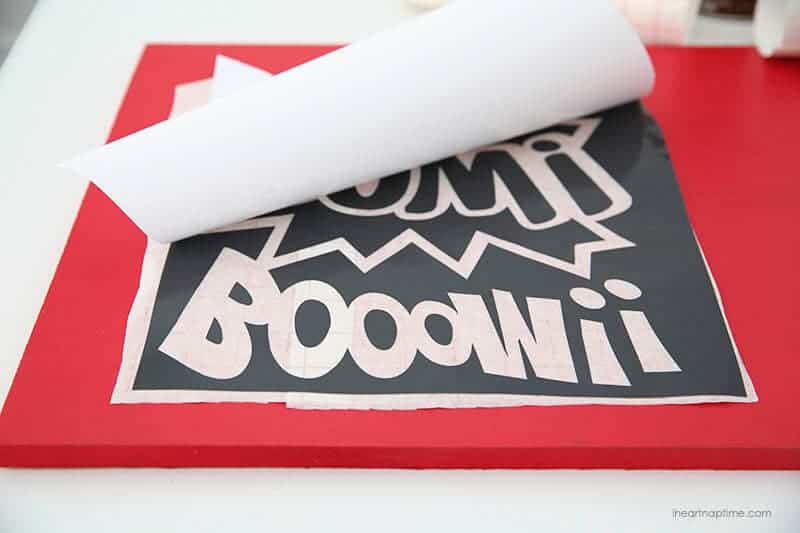 5. Then I flipped the design around and peeled the vinyl backing off.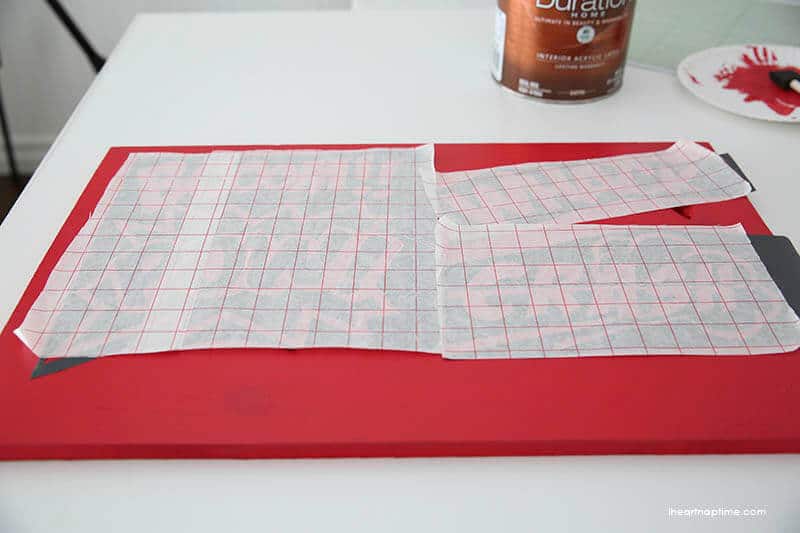 6. Next I stuck the vinyl design onto the board and then pushed it down really good. Sometimes I like to use a credit card to make sure the vinyl is really stuck on there. Then I peeled the transfer tape off and the vinyl stuck on.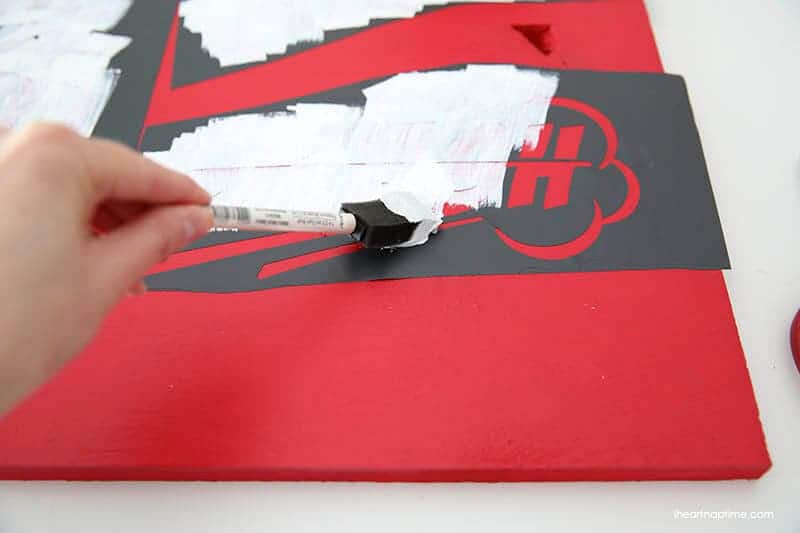 Then I added a couple coats of white paint to the middle of the stencil and let it dry.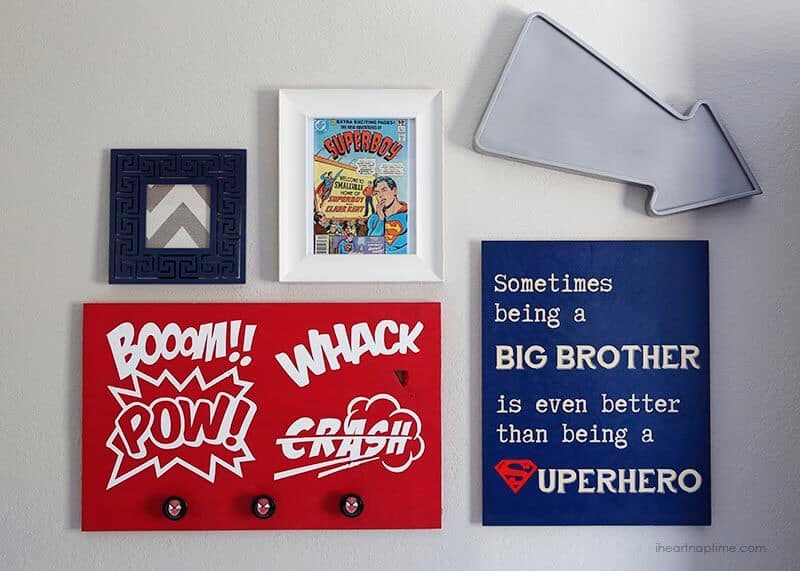 I forgot to take a picture of the last step (sorry!!) but all we did was screw the knobs in with a drill. You don't have to add knobs, but I just thought it would be great to have a place for my son to hang his coat and back pack. Then we added the picture hanger (similar to this one) onto the bag with a hammer and hung it up with a nail. I found the Spiderman knobs on clearance at Pottery Barn.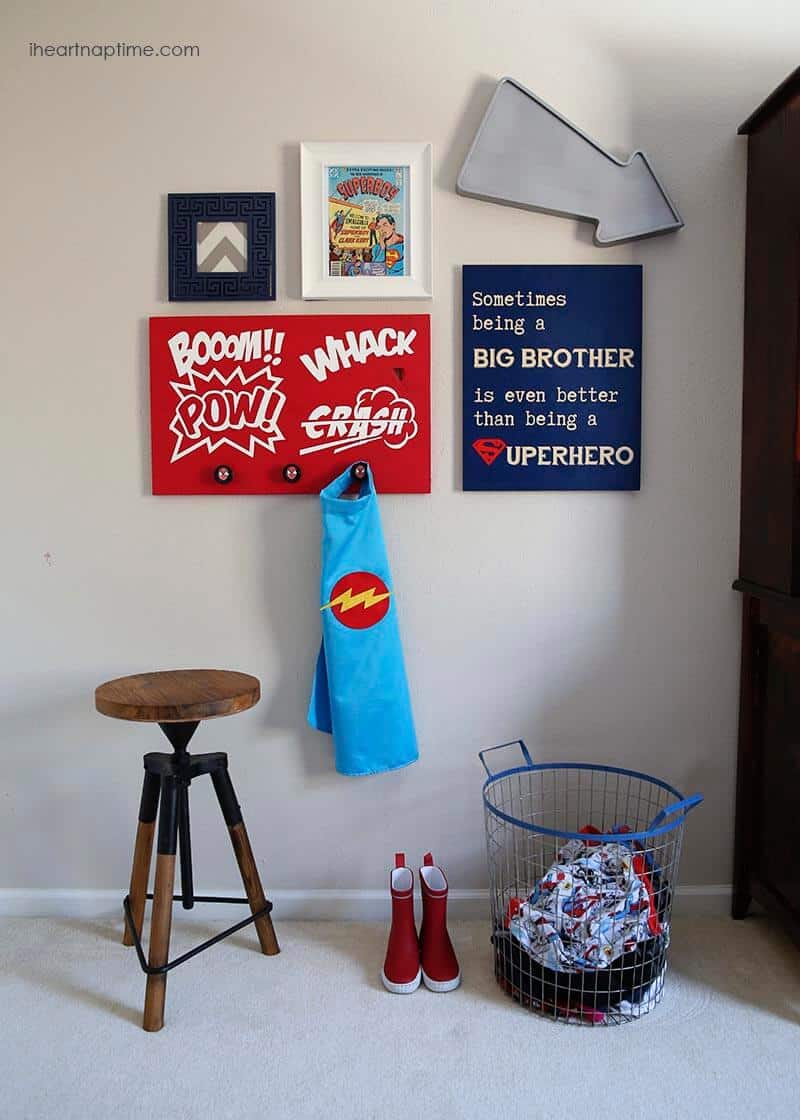 Come back next week to see the full room reveal. There will also be 14 other bloggers sharing their makeovers during Sherwin-Williams National Painting week. There will be TONS of inspiration. I can't wait! Find more info here: SWPaintingWeek.com.
This post was in partnership with Sherwin-Williams. All opinions are 100% my own. :D