DIY Vintage Halloween Printable by Amy of Ink'd Design for I Heart Nap Time.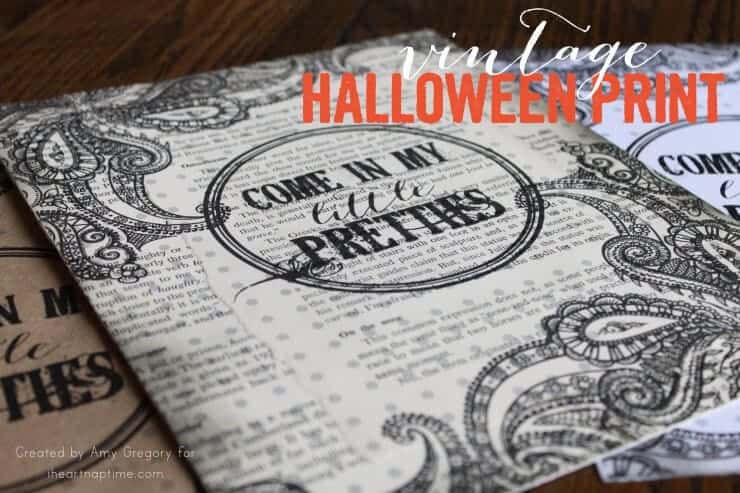 If there is any holiday I love the very most, it is Halloween. I'm not sure if it is because it signals the end of our long hot summer in the desert, or the fact that it is all just fun & games, but either way it is my very most favorite holiday. Naturally, I love creating & decorating for it. This year, I'm obsessed with giving my printable files a vintage & worn look & today I'm going to give you the DIY on creating your own.
I've used 1 printable file, to create 3 different looks — you decide your favorite. We have the traditional version, printed on white cardstock, then we have one printed on brown craft paper & another that is printed on old book pages. To get started, here's what you'll need:

Supplies:
1: Supplies: 3 sheets of 8.5 x 11 card stock, scissors, glue stick, paper grocery bag & a book you don't mind ripping pages from.
2. Cover 1 piece of card stock with book pages — layer them, stagger them, however you like, just make sure the page is completely covered. Do the same with the grocery bag.
3 & 4. Trim the excess off each one.
5. You'll be be left with 8.5 x 11 papers, ready for printing attached artwork.
6. Once artwork is printed, trim each one again to measure 8 x 10.
You can stop here & call it good, or, like me, you can age it a bit more.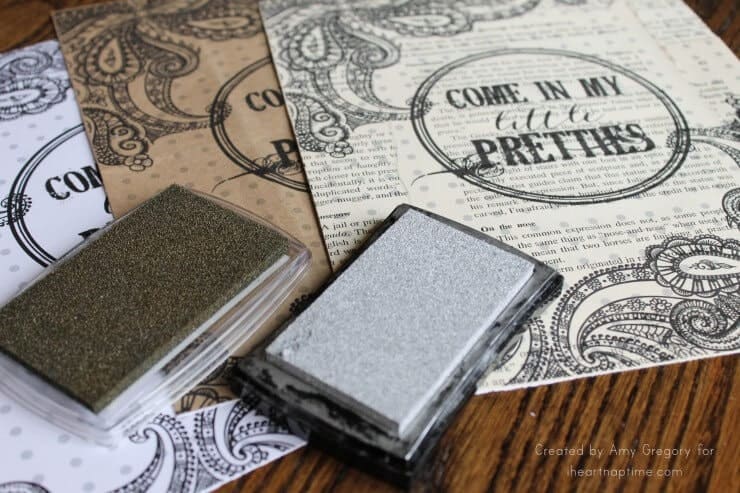 All you'll need for this step is either some gold or silver ink pads — I tend to use more gold.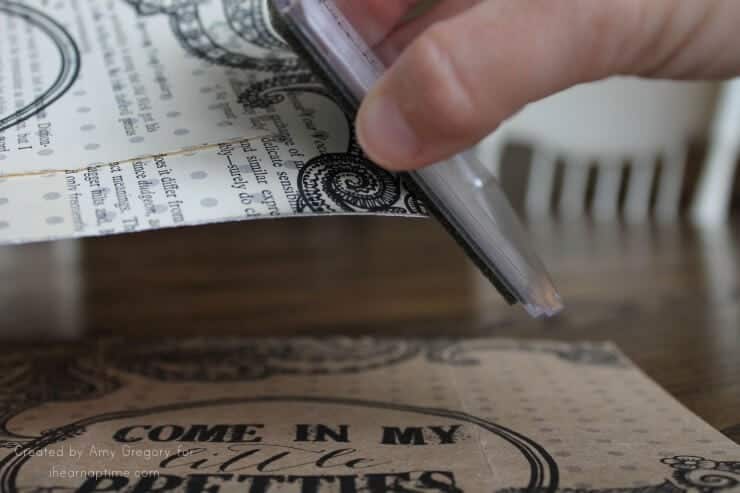 Whichever you use, you are just going to ink the edges of the paper, like so.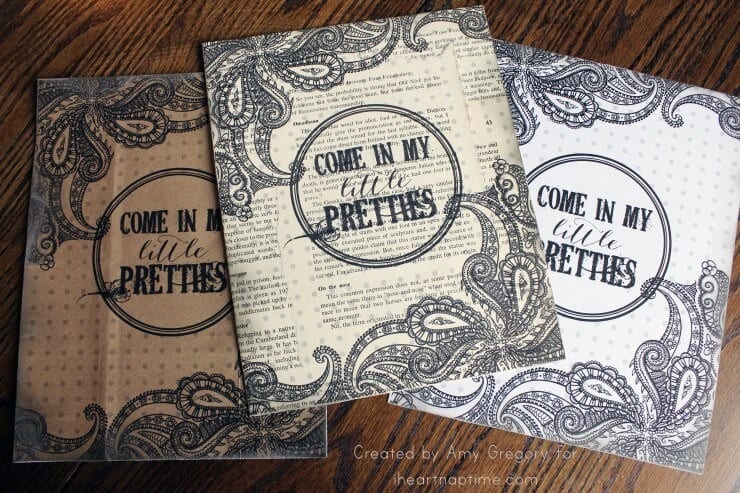 And then you are done. Hang them, frame them, gift them & enjoy your Halloween a little bit more!
Snag this print, here.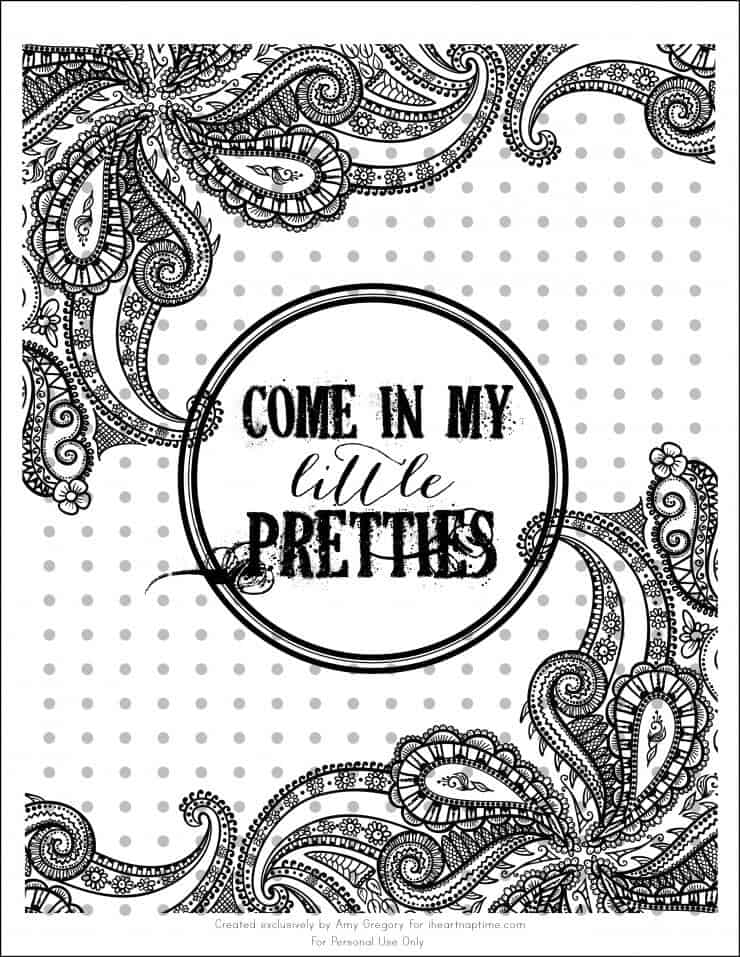 For more fun printables, head to inkddesign.com