Evergreen Holiday Door Swag …a beautiful, festive, and easy holiday door swag using what you have around the home and a few additional embellishments.
Hello, I Heart Naptime readers! I'm Chris from Just a Girl, and I'm thrilled to be sharing a little DIY Christmas decoration with you. I used free (read: backyard) greenery to make a door swag!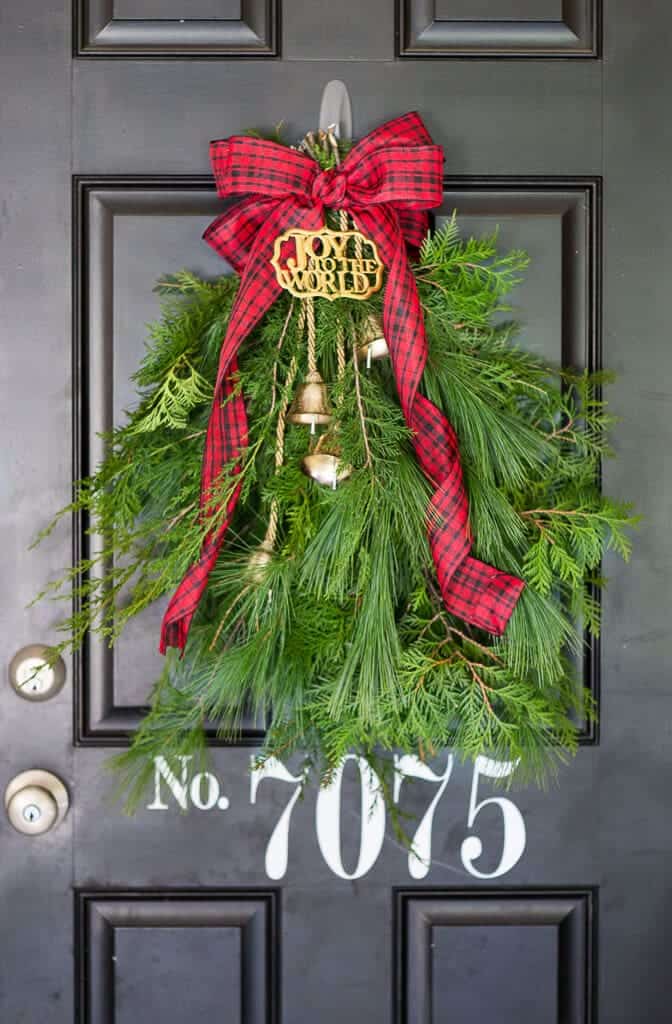 If you're lucky enough to be surrounded by some evergreens, then this is just the project for you. I would advise getting as many different varieties as possible. I went with darker green colors, but you could certainly use a bunch of blue hues too! (Hmmm…next project, perhaps?)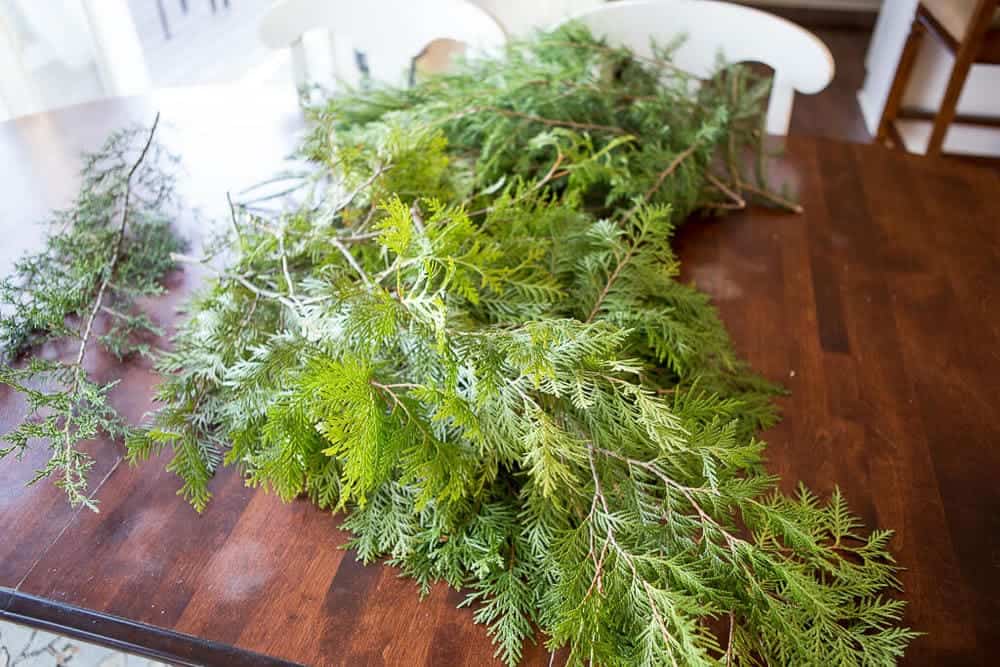 Start Your Evergreen Holiday Door Swag by Gathering Greenery
I just kind of layered them on top of one another–trying to switch up the variations as I layered. My biggest advice is to use floral wire to gather a few branches at a time. Don't wait until all of it is bundled, or you may lose some branches when you hang it up.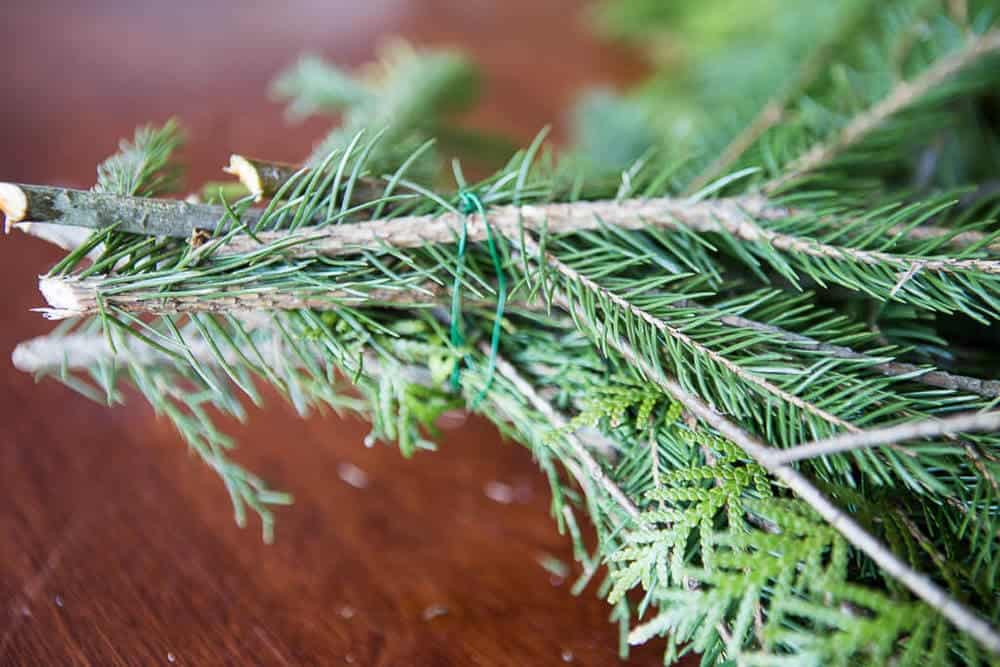 Next, Add the Embellishments to your Evergreen Holiday Door Swag
I found all my decorations at Hobby Lobby (half off!). These cost me $15 total. The bells were $12, and I could easily make another swag with them. In my mind, this means it's $7.50 a swag. I'm very good at rationalizing expenses.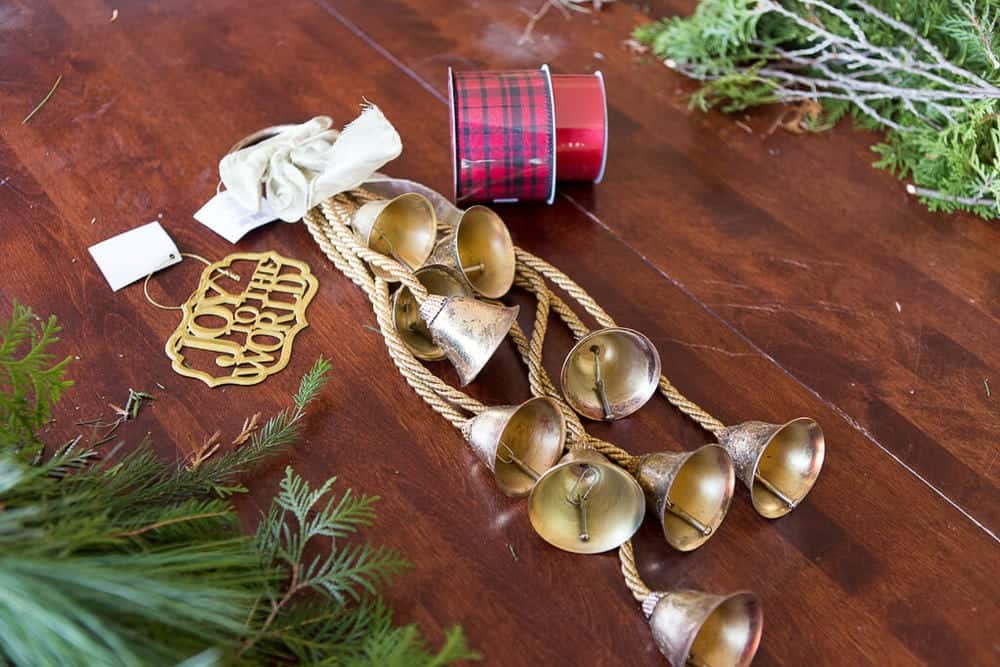 I draped the bells around the branches because this door is protected in my garage. I would secure it a little better if you make one exposed to some wind. Same for the ribbon–it's not intended for the elements, so I simply hot glued it to the branches.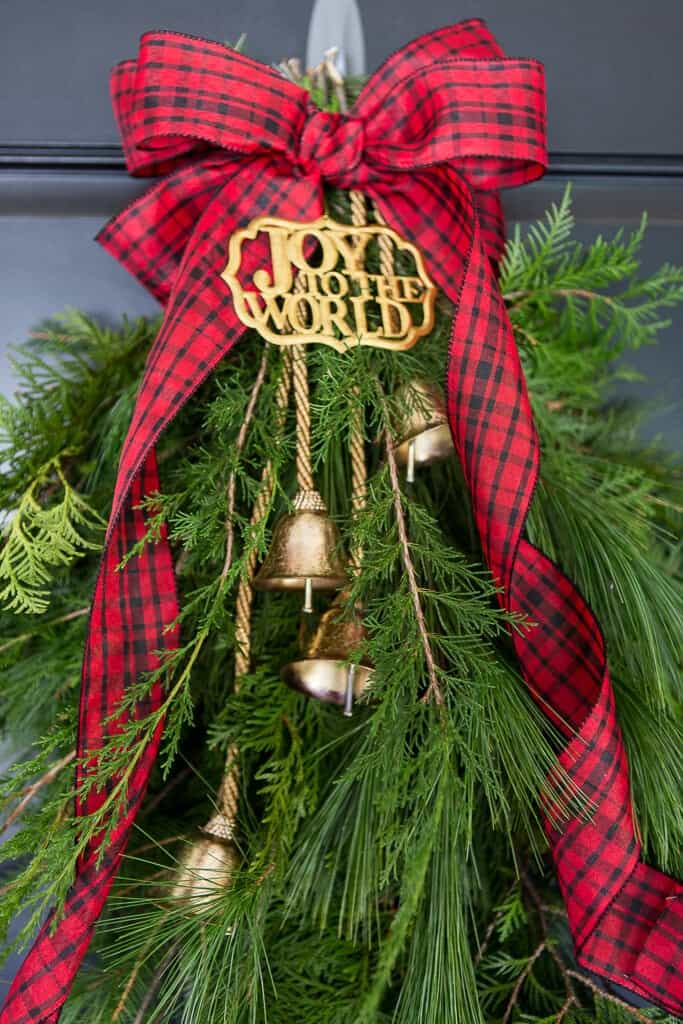 It's so festive against the black door, and it should last for months. One of the few perks of a freezing cold winter, I guess.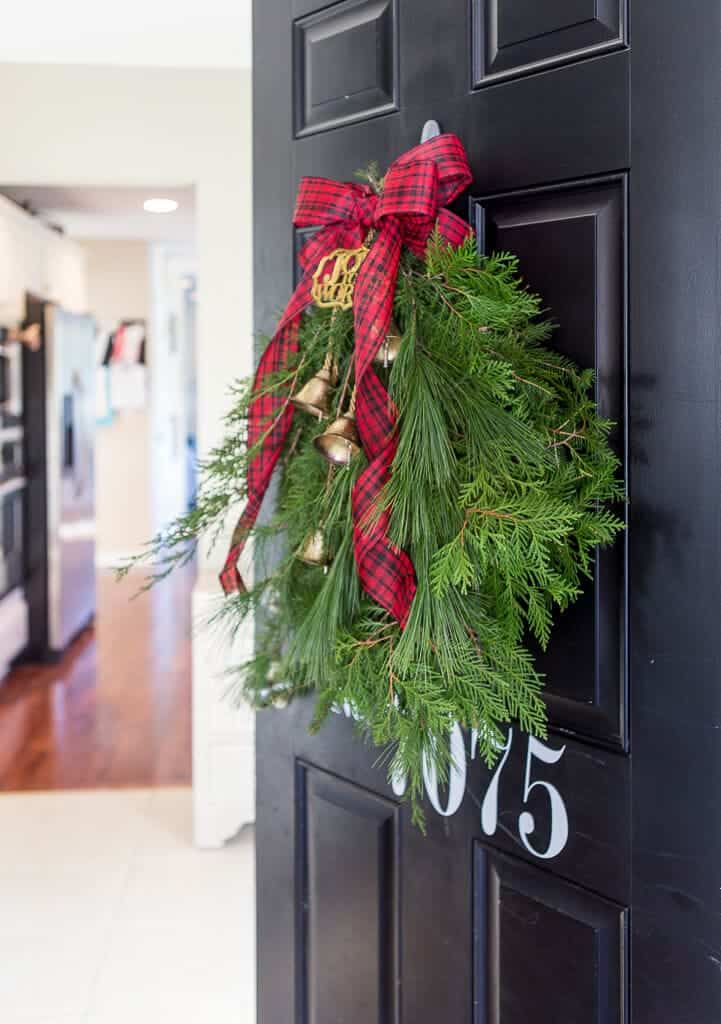 Go on a little evergreen hunt and see what you can come up with! It's fun and– more importantly–it's free! Thanks for inviting me Jamielyn! I love visiting!

Thanks, Chris!
If you love this beautiful and easy Christmas DIY, you'll enjoy these too!