The only way to eat an oreo… with a FORK! Kind of obvious right?! Then why for all those years was I trying to cram my hands in a little cup of milk. Lol!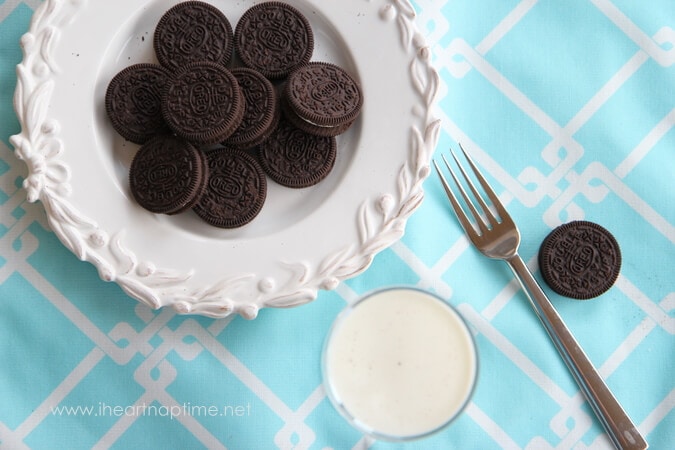 In college me and my roomies would eat double stuffed oreos when we were having one of those nights. To be honest I still do that. ha! Anyways I remember one night sharing a cup of milk with my friend probably because all of our dishes were dirty and she was all "get a fork!" I yelled out GENIUS! No more sticking your hands in the milk… you just stick the fork in the oreo and let it soak in the milk.
Pin It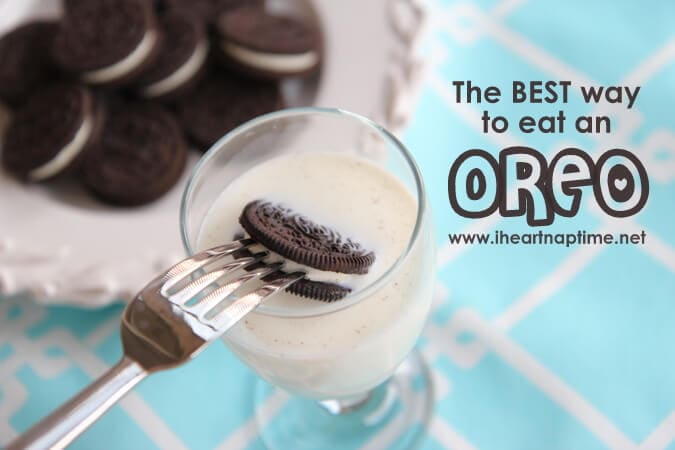 Seriously… YUM! No wonder oreos have been around for 100 years… they are dang good!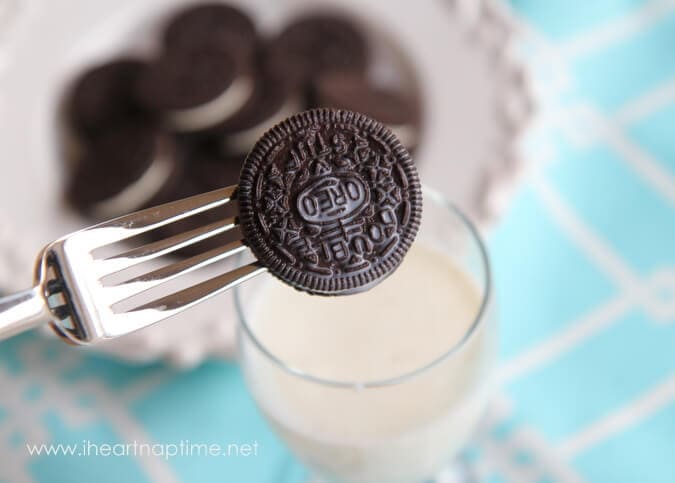 Now go get a fork and eat some oreos!! ;)