15 Ebooks for $15
Hello friends! Happy Tuesday! Today I have a fun little sale for you (if you're an ebook lover like me)! ;) One of my favorite things about blogging is collaborating with other creative women. Today I've teamed up with 15 bloggers and my ebook "20 gift ideas under $5" to bring you a 15-book bundle. Basically you'll get each ebook for a buck!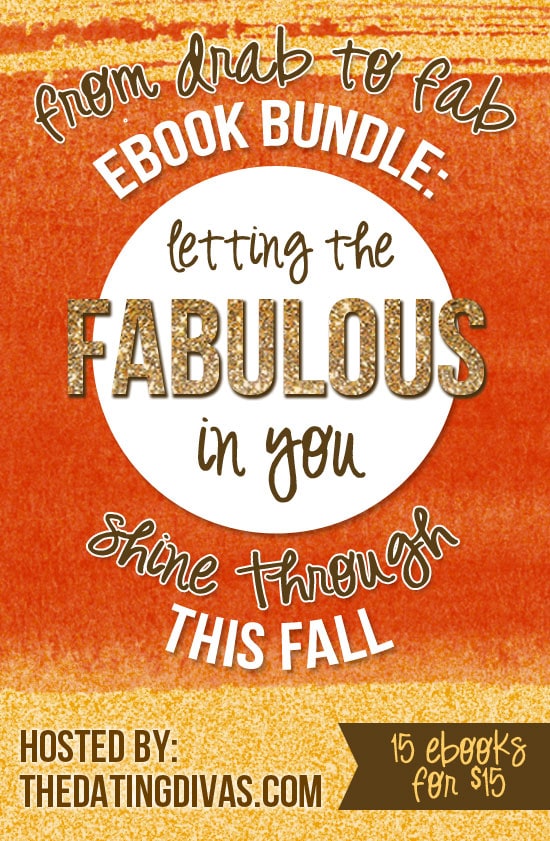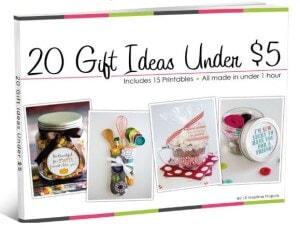 The focus of this particular ebook bundle? To bring out the FABULOUS in YOU!
From improving your hairstyle, wardrobe, or marriage, to releasing weight and eating healthier for YOU to wowing the holiday company with delicious food and gifts and improving your family life with family dinner, delicious cookies, a more organized home, and fun journaling time with your kids. One of my personal favorite books in this collection is the Cookie Cravings book written by my good friend Maria of Two Peas and Their Pod. Mmm… cookies!
The Drab to Fab Ebook Bundle: Letting the Fabulous In You Shine Through this Fall includes 15 ebooks for just $15! That's a steal! These ebooks individually range from $2.99 to $37.
This collection is only available from 8 a.m. PST on October 15th to 8 a.m. PST on October 20th.
So look through the books and if you like what you see… click HERE to buy!
Click HERE to buy  **Remember, this deal only lasts FIVE DAYS!**
PS- If you want to buy just my e-book you can do so here.

Thanks for reading. Have a great day! I'll be back tomorrow with one of my favorite pumpkin recipes! :D