Easter Chick Treats with Free Printable
Easter Chick Treats – the most adorable candy chicks made from a Reese's egg! These are so easy to make and the kids will love helping make these cuties.
Can you believe Easter is just around the corner? It's just over a month away since it falls in March this year. We've started making all kinds of Easter goodies to share with you and the first one up is these Easter chicks. We turned them into pops so that we could pass them out to some friends. Serious cuteness overload! I've got the adorable free printable tags for you below.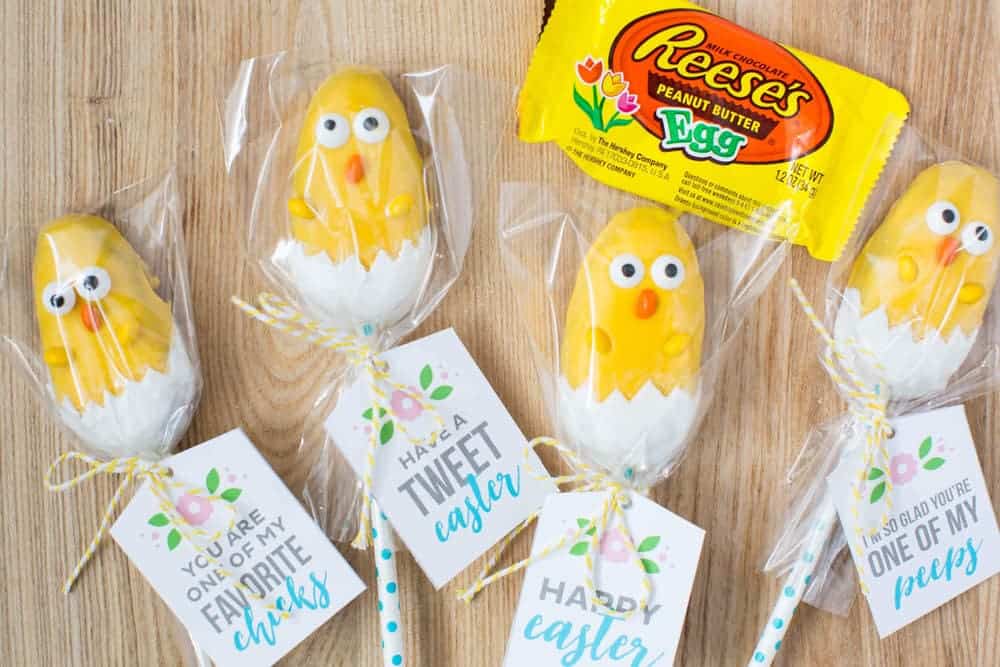 These Easter chick treats are a cute and super easy Easter treat idea. They take less than 20 minutes to make and are sure to bring out some smiles!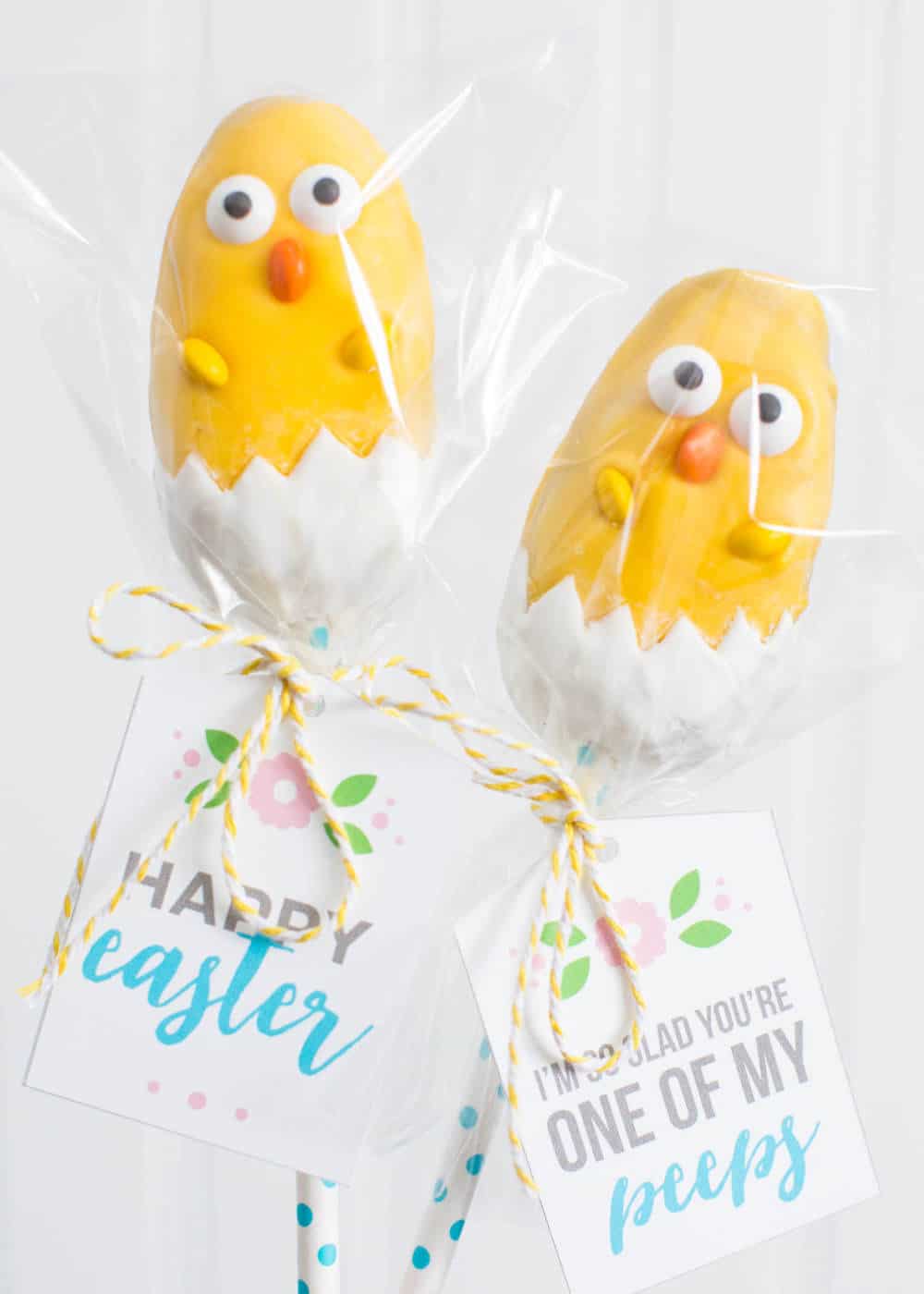 MY OTHER RECIPES
These would be fun to make for your kids, or for a class party! They'd also be fun to stick in their Easter basket.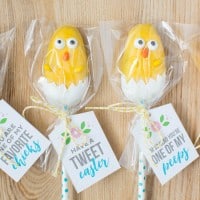 Easter Chick Treats
Yield: 6
Total Time: 20 minutes
Ingredients:
6 Reese's eggs
1 1/2 cup Yellow melting chocolate (or use the yellow dipped eggs)
1 cup white melting chocolate
12 candy eyes
6 mini orange Reeses's Pieces, cut in half
12 mini yellow Reeses's Pieces, cut in half
Toothpicks
Fun straws or lolly pop sticks
Directions:
Melt yellow chocolate in a microwave safe bowl for 1 minute or until melted. Stir until smooth. Dip the Reeses's egg into the chocolate with a fork and tap on the side of the bowl to remove any excess chocolate. Place on wax paper. Immediately place two candy eyes on, Reeses's Pieces beak and wings. Allow chocolate to harden. Alternatively buy yellow dipped eggs.
Melt white chocolate in a microwave safe bowl for 1 minute or until melted. Stir until smooth. Dip the yellow egg into the white chocolate about 1/3 the way. Let excess chocolate allow to drip off and then place on the wax paper. To create the crack, use a toothpick to draw a zig zag (while the chocolate is still melted). Then use the flat part of the toothpick to take away the chocolate on the top part of the zig zag (to resemble the cracked egg). Allow to harden.
Place in a 3x4" clear bag and tie with twine. Attach the free printable tag if desired.
Free printable below:
Click on the links below and save to your computer. Print onto card stock paper at 100% print size for the best quality.

These are super fun to make (and eat of course)!
Looking for more Easter treats? You'll love these too:
This post is brought to you by REESE'S
Join in! Leave a comment!
Comments