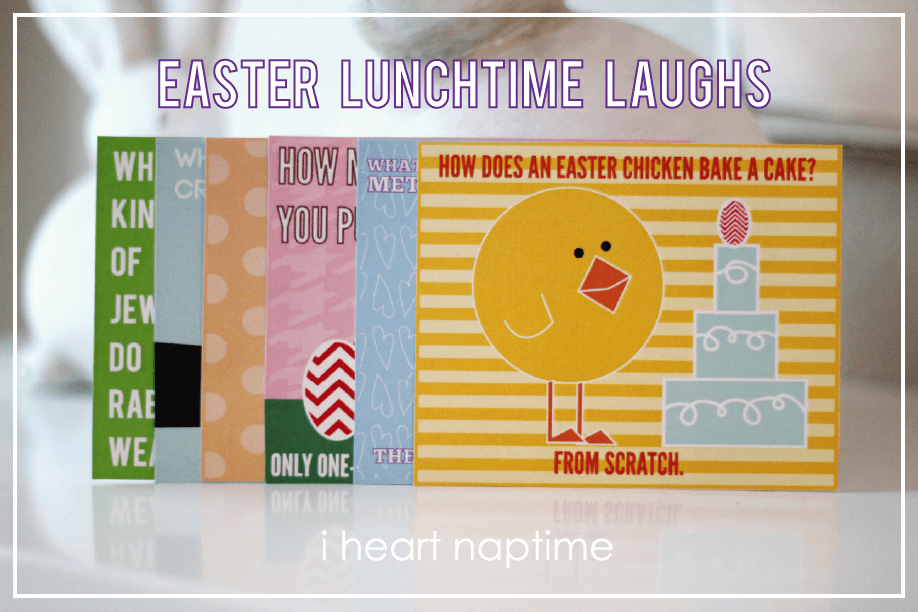 Hi everyone! This is Kiki from Kiki and Company back again to share another fun and free printable, and this time it is all about your kids!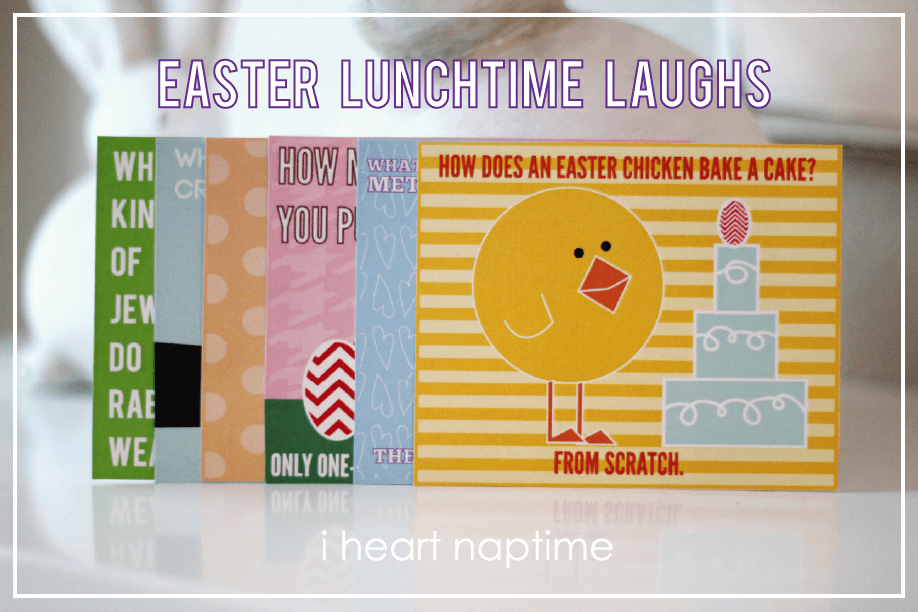 There are so many things I love about being a mom. Each day I send my kids off to school for the entire day and I miss them! One of my favorite things to do is surprise them with a little note in their lunch to let them know I am thinking about them when they are gone. One of their favorite things is to get one of these Lunchbox Laughs in their lunches. I always imagine my 6 year old in the lunchroom, eating and giggling…and the best part? He knows that I love him and am thinking about him throughout the day. Today I designed an Easter set up for you to throw in for your kids (or husbands) lunch!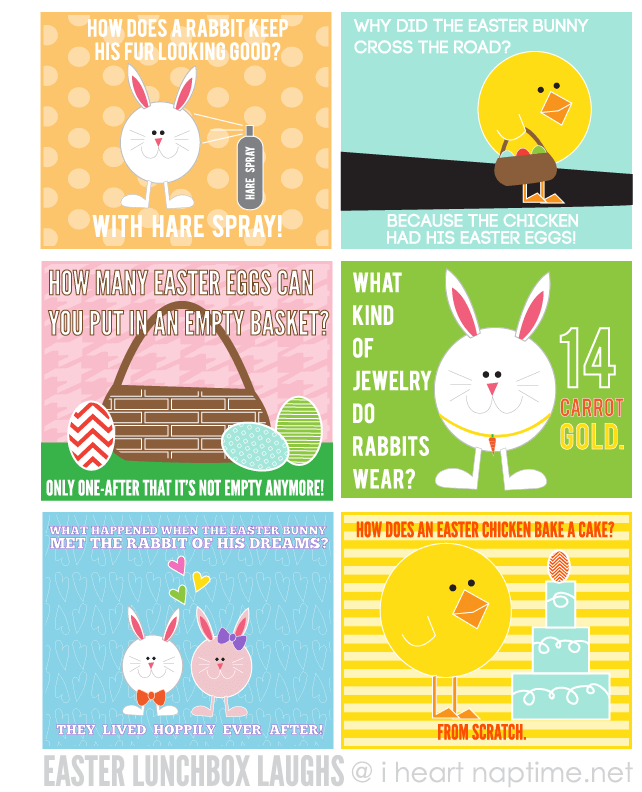 To use them, simply download, print, cut out and put in their lunch. I even add a quick handwritten note on the back. They are guaranteed to bring a smile to every face!
You can find your free Easter Lunchbox Laughs HERE.
You can find other sets of Lunchbox Laughs HERE, as well as prints and fun to get your through the holidays in March! See you next month.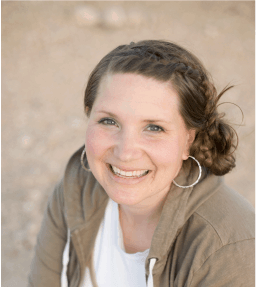 Hi! I'm Kiki Comin, the creator and editor of Kiki and Company, where you will find free printables, fun projects and lots of DIY inspiration. I am a wife, a mother to 4 amazing kids, and I love to create in my "down time".Creating keeps me sane, keeps me inspired and helps me see the world in a whole new way. I love to sew, bake and decorate, but my favorite thing to do is create meaningful printables. At Kiki and Company you will find printable art for walls to activities for kids and everything in between. I recently opened a digital design shop where you can find many of my new designs. Mostly I love blogging because life is really SO good, and I love sharing part of mine with you! You can also find me at Pinterest, Facebook, and my shop!