Spooky Skeletons! {easy Halloween decor}
Okay confession… I'm kind of over seeing hundreds of Halloween posts…anyone else?! I promise this will be the last one!! It's a pretty easy Halloween decoration to make too. :)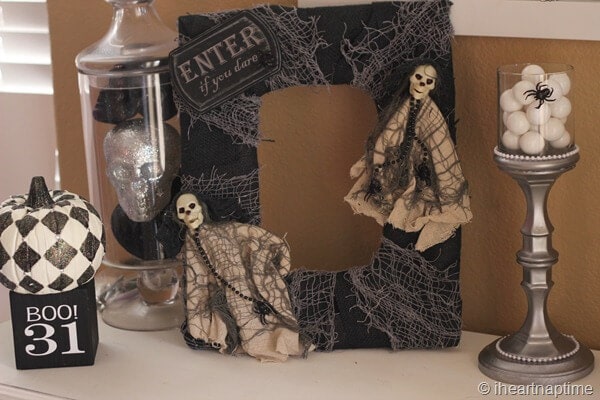 This is the skeleton wreath I made for the TV segment along with the spooky wreath. I wanted to make a square wreath, so I decided to make my own. It ended up being a super easy Halloween décor.
First I cut out my square/rectangle shape with my exacto knife. Mine measured 12x14x3.

MY OTHER RECIPES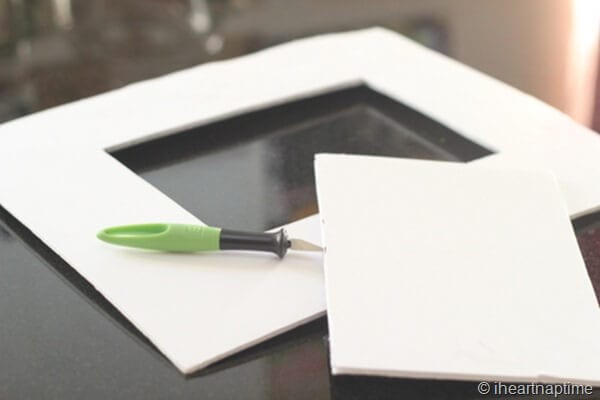 Once I had the perfect shape, I cut 3 in strips of burlap and wrapped them around the board, gluing as I went. This doesn't need to be perfect… I say the more imperfections the better!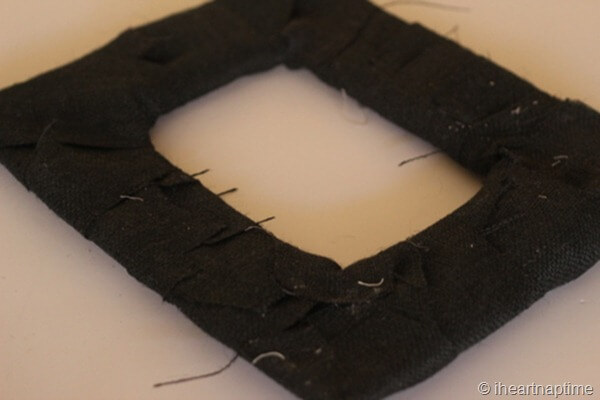 Once my foam board was covered with burlap, I wrapped some of this spooky thread (found at the dollar tree) around the wreath.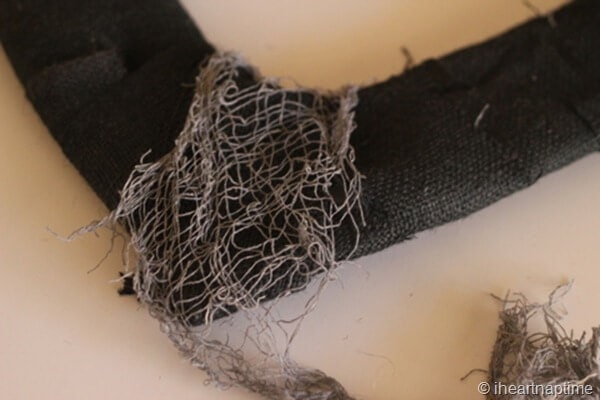 I glued it down with tacky glue, not hot glue! I learned this lesson the hard way! ;)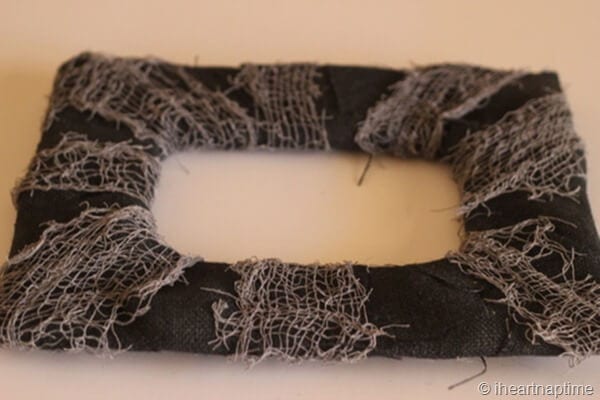 Then I made this fun little "Enter If You Dare" sign to go on top of the wreath. I found this wooden piece from Michaels and added some frosted vinyl and distressed it with metallic paint using my sponge.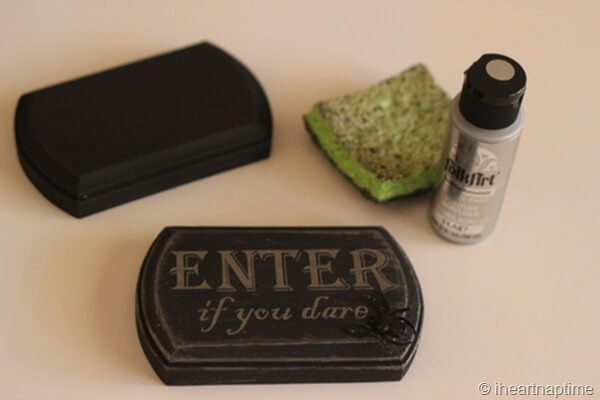 I hot glued it in the corner along with these skeletons I found from The Dollar Tree. And that was it. Pretty spooky easy Halloween décor, huh?! ;)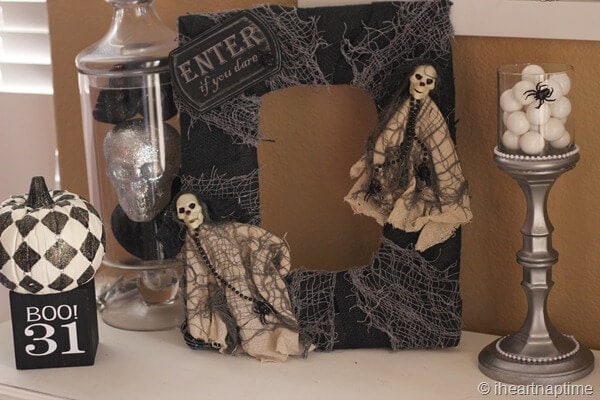 Usually I'm all about pumpkins… but I just couldn't resist buying these skeletons for a buck each. They were what inspired this Skeleton Wreath and I actually LOVE how it turned out!
What do you think?!