Creating a gorgeous holiday centerpiece for your table doesn't need to cost a lot of money or take a lot of time. I love using fresh ingredients like fruit and nuts that can be eaten later.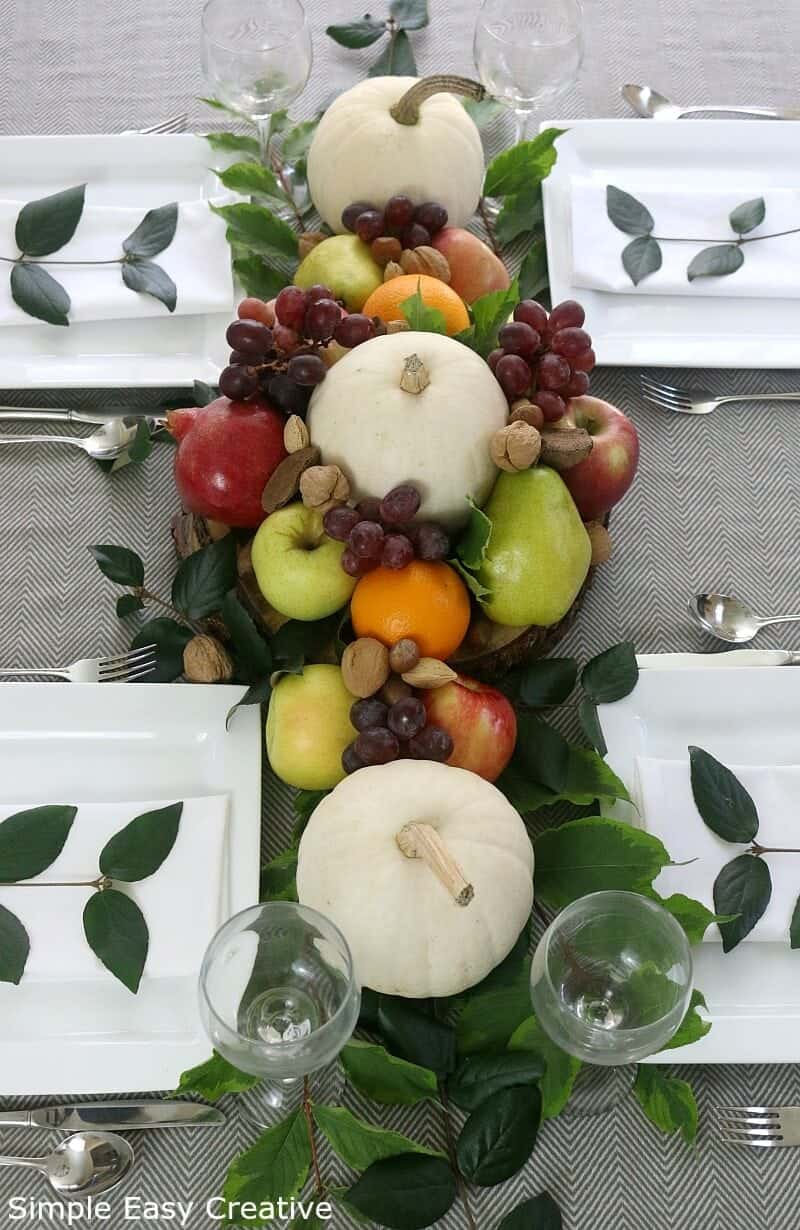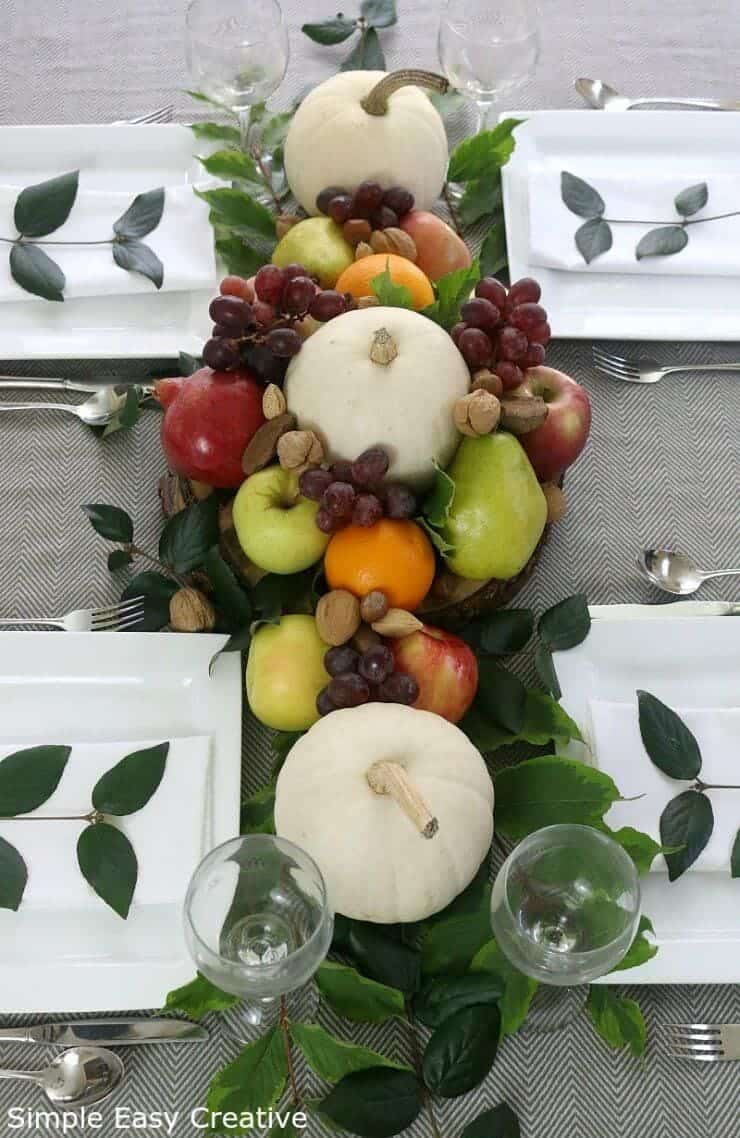 The holidays are extra special on HoosierHomemade.com! Hello friends! I'm Liz and you can find me sharing simple, easy and creative recipes and projects for the modern homemaker.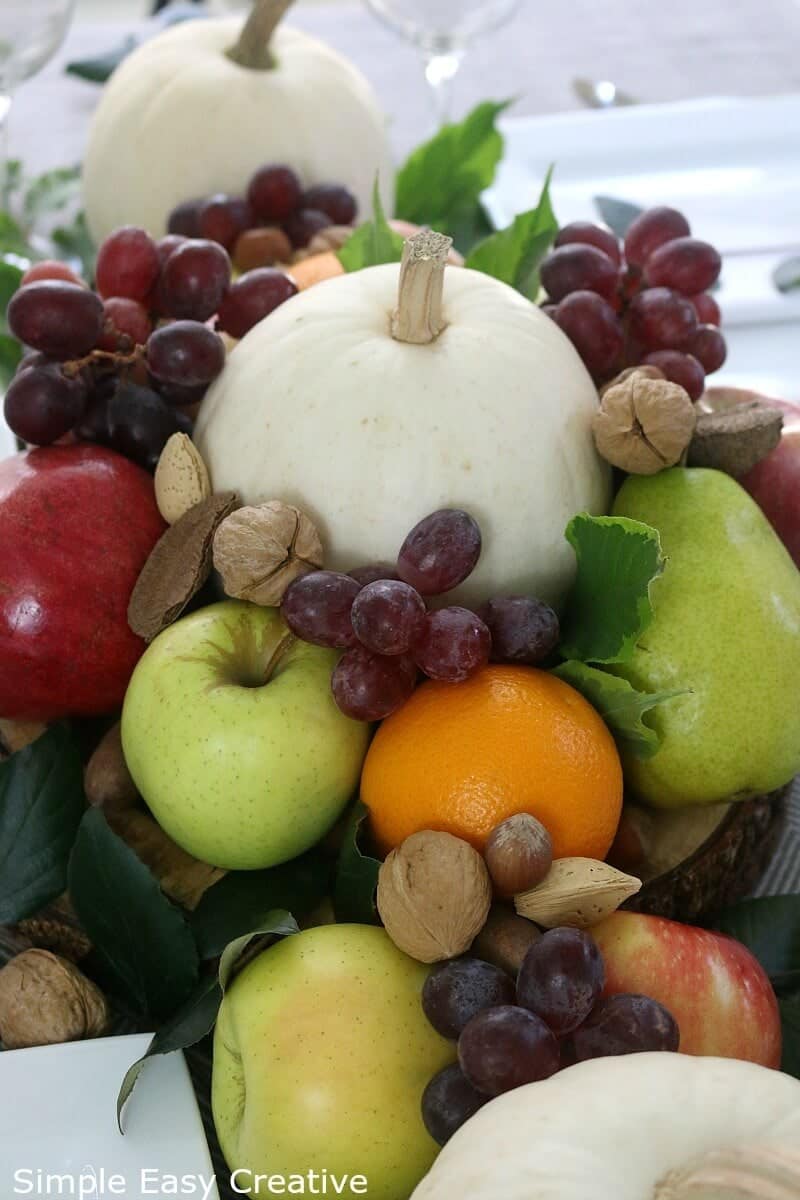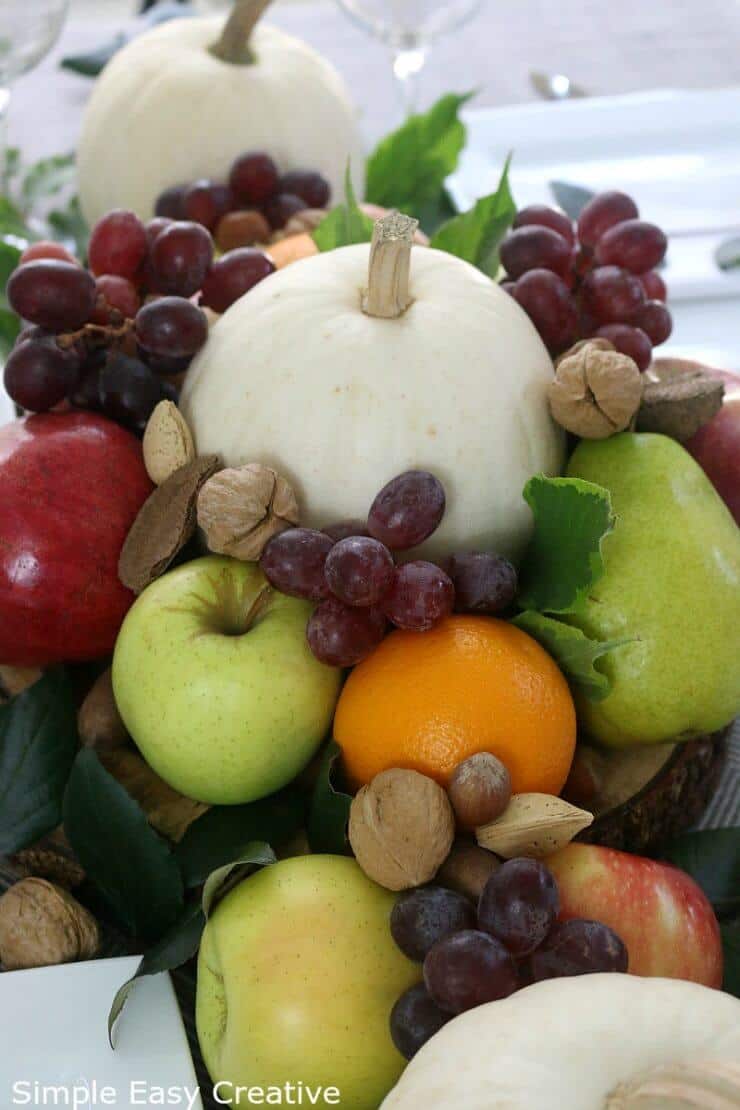 During the holidays, I like to keep as many things as I can simple and easy. This holiday centerpiece goes together in minutes and it's perfect for your table or buffet.
Here are the supplies that I used for the centerpiece. You can easily adjust to what you have available in your area.
Easy Holiday Centerpiece Supplies
Wooden Chargers – or you can use a tray or platter
Pumpkins – white
Apples – red and yellow
Grapes
Oranges
Pears
Pomegranate
Mixed Nuts
Greenery – fresh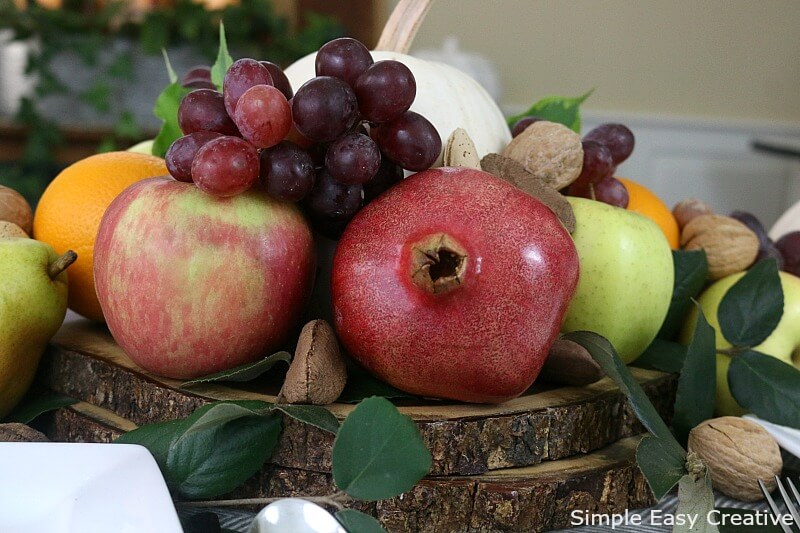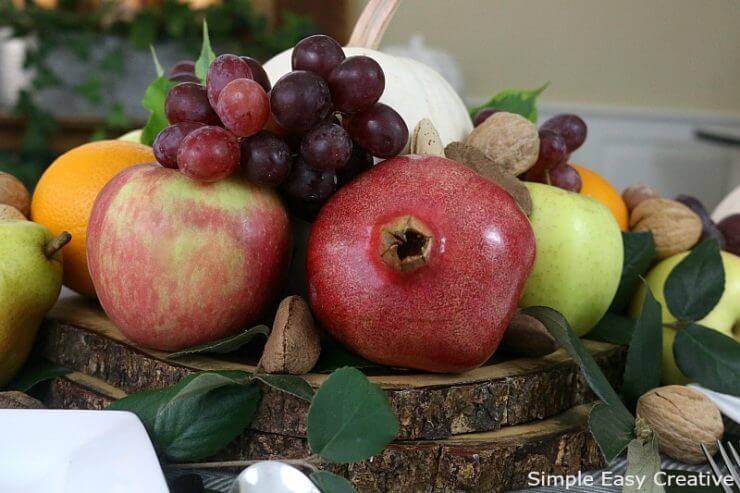 Begin with the wooden chargers (or tray) in the center of your table. Then place the largest piece of fruit or vegetable in the center.
Using a set of 3 larger pieces of fruit works best. Then place the other 2 on either side, setting them on the table.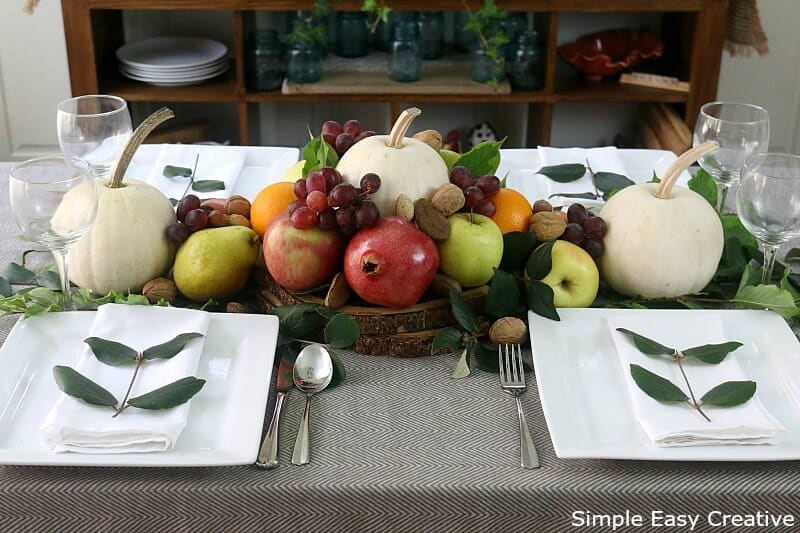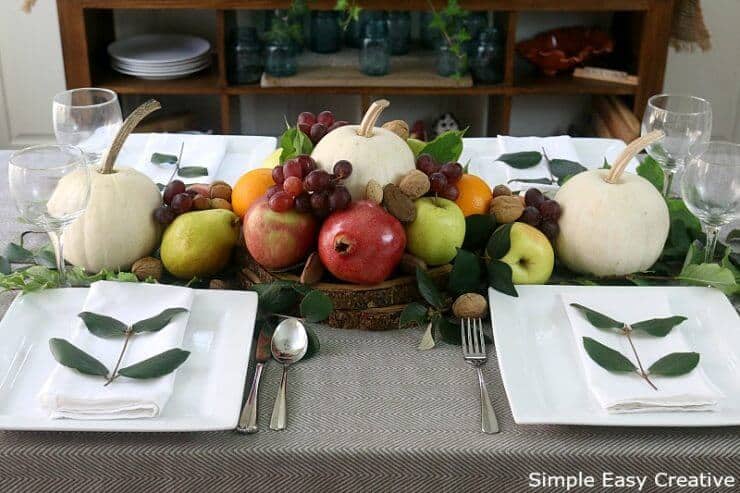 Then begin adding the other pieces of fruit, starting with the next largest, and continue all the way around the center. Be sure to walk around to the back side of the centerpiece if you are setting the table on both sides.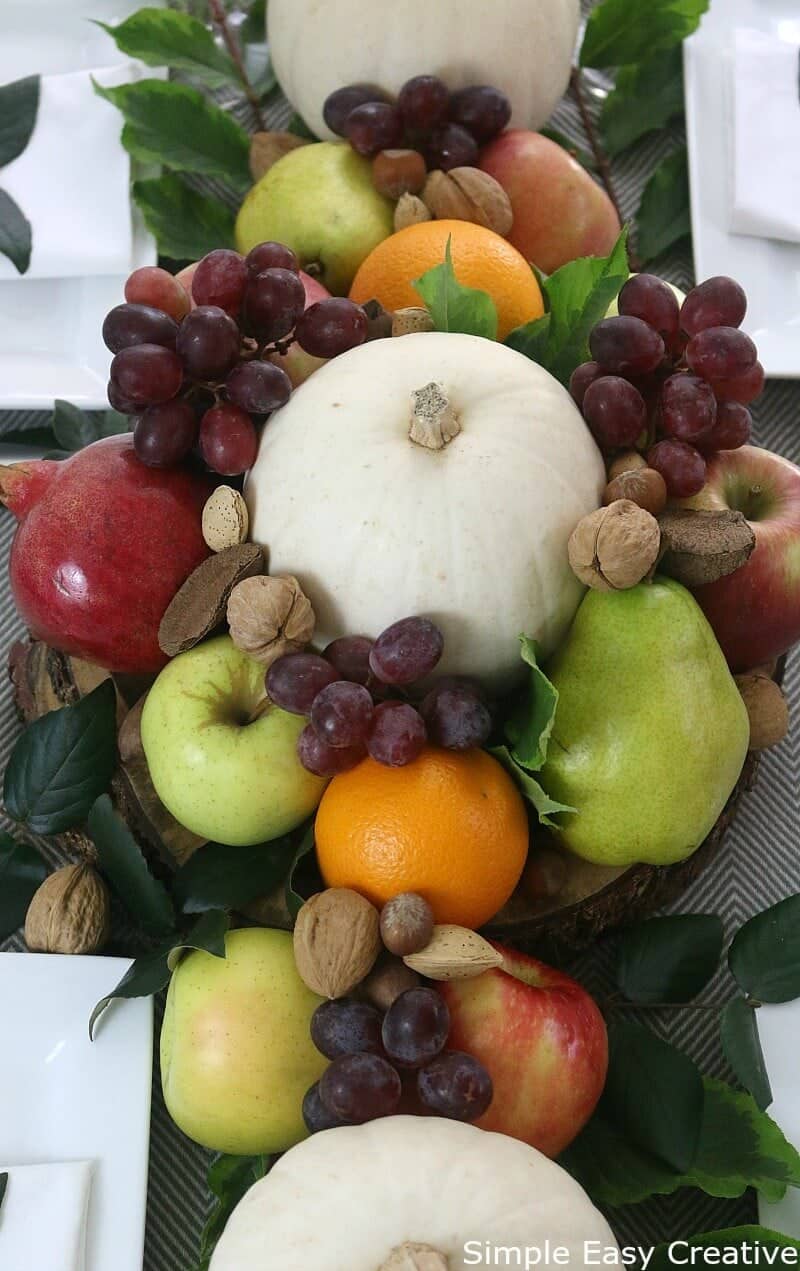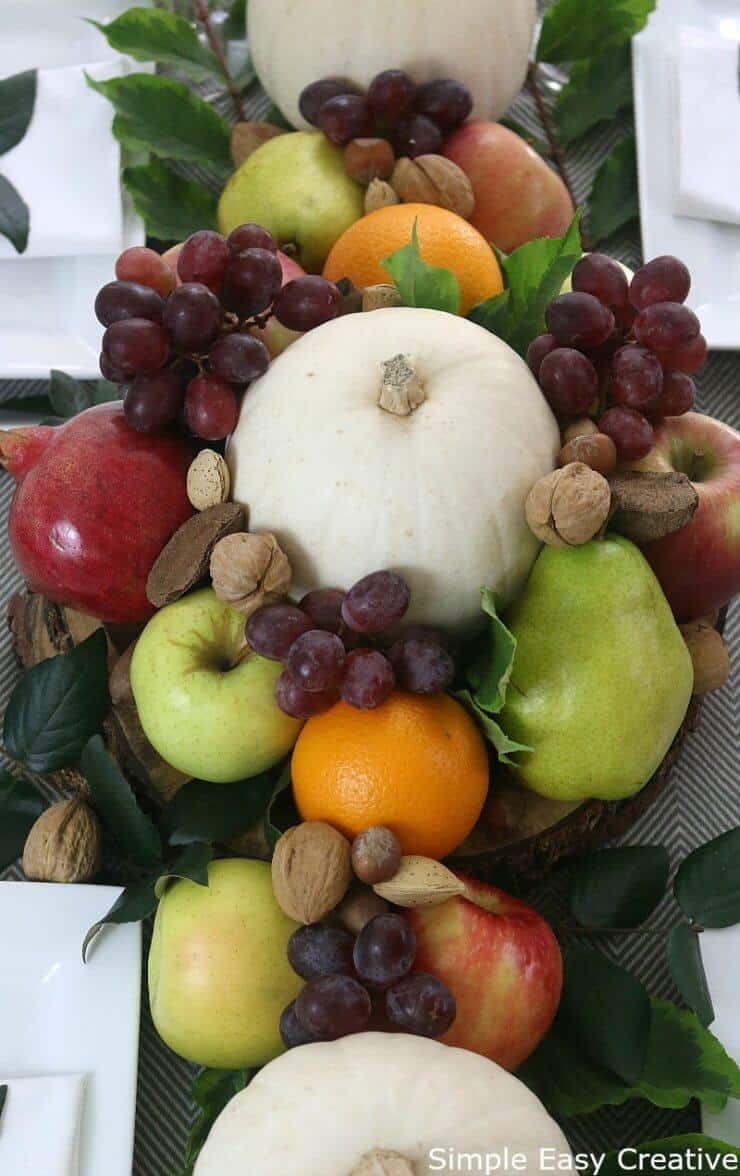 Then fill in the smallest pieces – the grapes and nuts. And lastly, add the greenery. The greenery is cut from bushes in our yard. A good tip for free greens, if you don't have any in your own yard, is to ask a neighbor, cut alongside the road or at the park (be sure to ask first).
Now it's time to get the food ready for your holiday party, you might like…

And for more inspiration, we would love for you to follow us on Pinterest and Instagram!
Thanks so much for sharing in our Crazy Christmas Event!
Looking for more holiday decorating ideas? You will love these too: