Erin from Strawberry Mommycakes here and I'm sharing this super Easy Mug Cake Gift Idea with FREE Printables!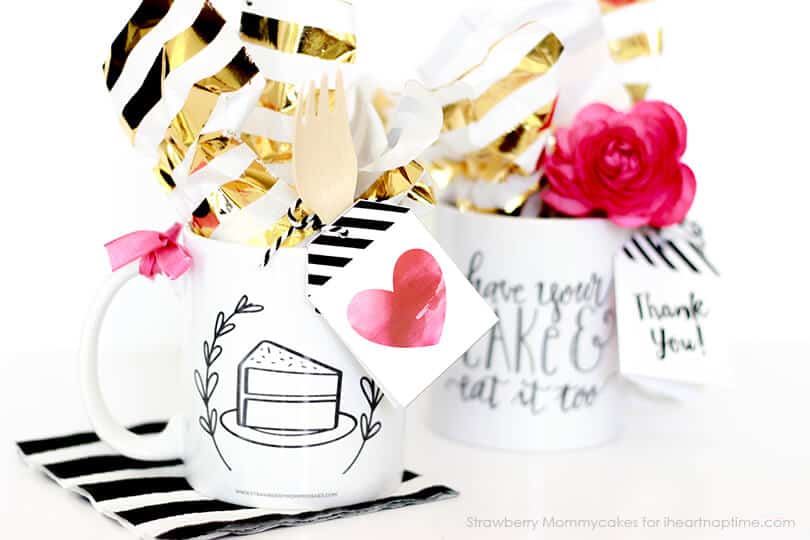 I love this gift idea because it's a gift for people in a hurry…made by people in a hurry. Just because you make something in a hurry doesn't mean it can't be beautiful. All you need are the right "ingredients!" These Cake Mugs would be the perfect gift for teachers, coworkers or neighbors!
Chances are if you've been on the internet at all, you've heard of Mug Cakes. If not, where have you been? They're such a great individual treat! Since I created my new Cake Mugs, I have been testing out a ton of recipes. It's a tough job, but someone has to do it. My favorite so far is this recipe (you'll need this later).
To make these, you'll need:
Free Printables, for personal use only
An 11 0z Mug (like on of my Cake Mugs)
Paper
Scissors
Small Hole Punch
Bakers Twine
Gold striped tissue paper (I got mine at Target)
Pink Ribbon (optional)
Wooden Fork (optional)
Pink Flower
Mug Cake Recipe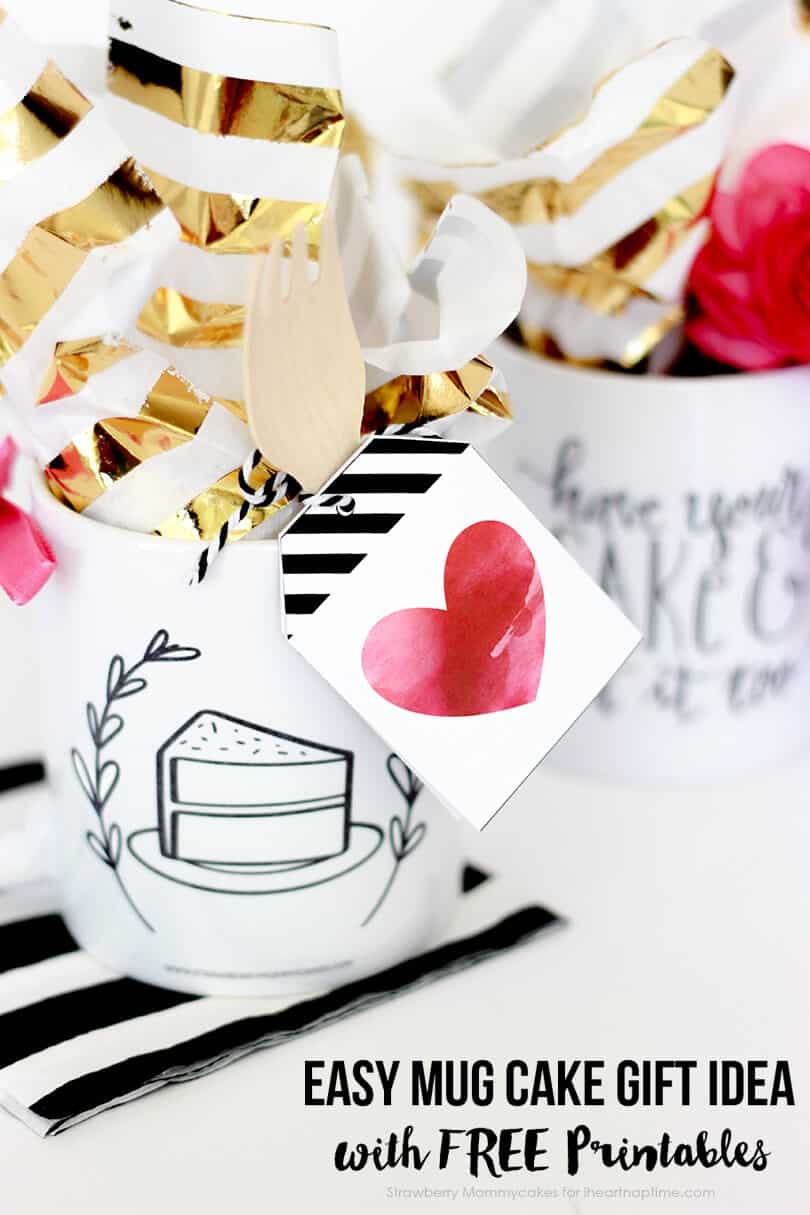 All you need to do is print and cut out the printables, fold them along the dotted line, then punch a hole in the top. Write your favorite recipe for mug cakes on the inside of the printable (make sure to include instructions). Pull bakers twine through the hole, then tie it to the handle of the mug. Place tissue paper in the mug and feel free to place a pink flower or a wooden fork in the mug for an extra cute touch.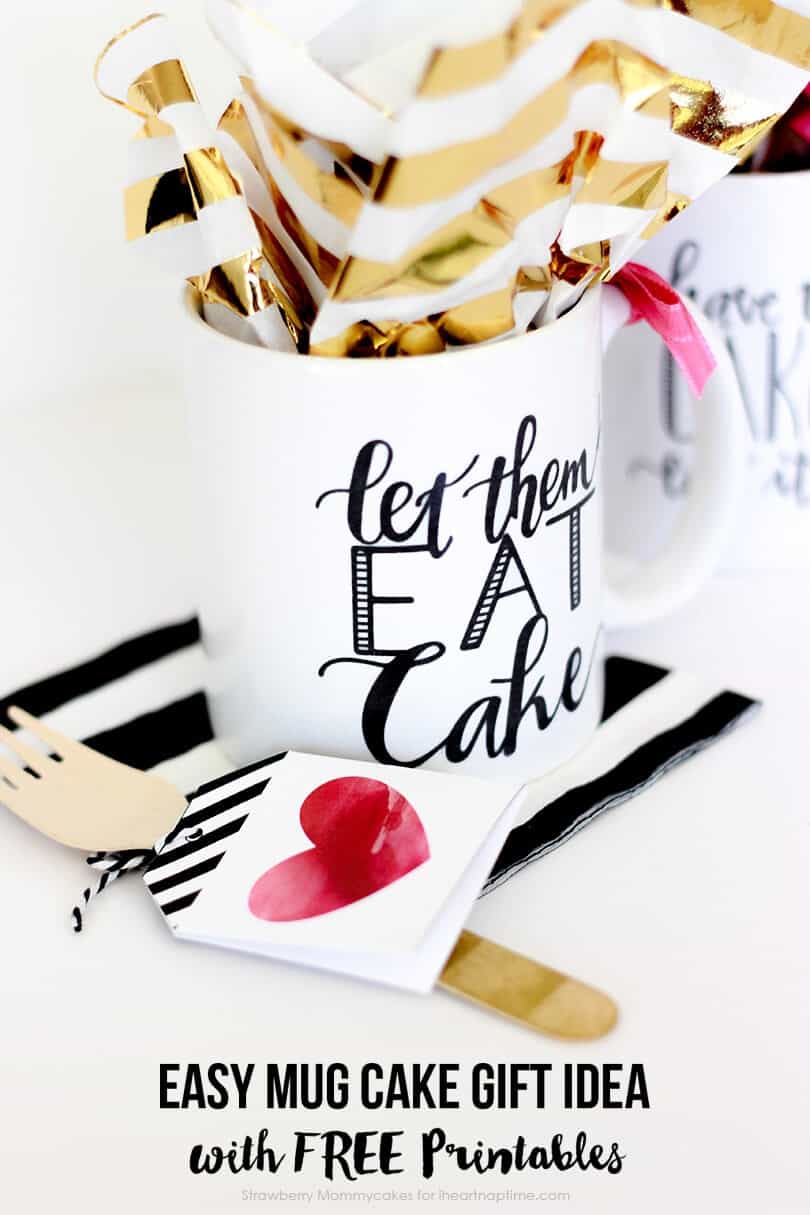 I'll be sharing a lot of mug cake recipes and gift ideas on my blog, so make sure you take a look!