Easy Thanksgiving Centerpiece
Easy Thanksgiving Centerpiece by Liz Fourez for I Heart Nap Time
Hi again, friends! I don't know about you, but I'm already thinking about the holidays. Thanksgiving will be here before we know it, and we'll all be feasting on turkey, stuffing, and pumpkin pie… yum! If you've ever hosted a holiday meal, you know how much work it can be getting everything organized, decorated, and prepared for the big day, so I came up with this SUPER simple centerpiece that literally takes only a minute or two to put together!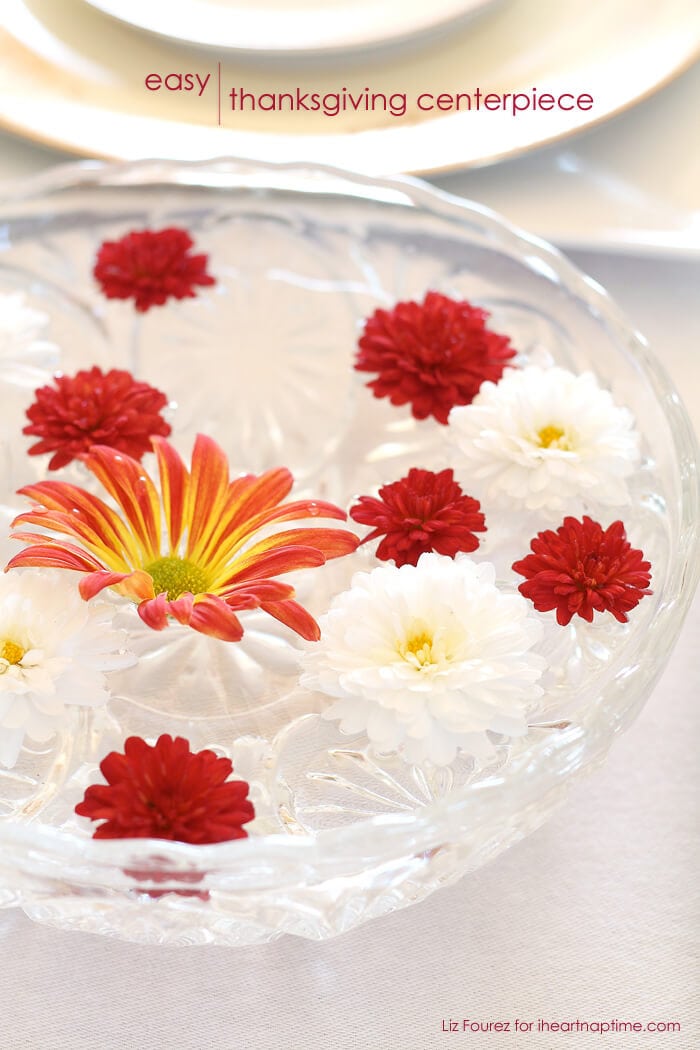 Fall has to be my favorite season for decorating, and I love using mums to bring those gorgeous autumn colors into my home. The mum plants in my flower beds are growing beautifully this year, so I cut a handful of flowers to bring inside for this easy holiday centerpiece.

MY OTHER RECIPES
I love fresh flower arrangements, but I'm not great at putting together them together, so I created something MUCH simpler for my tablescape. I grabbed an old crystal bowl from my grandmother's collection and filled it with water almost up to the top. I trimmed the stems off the flowers and floated them in the water, using different shapes, colors, and sizes to create visual interest.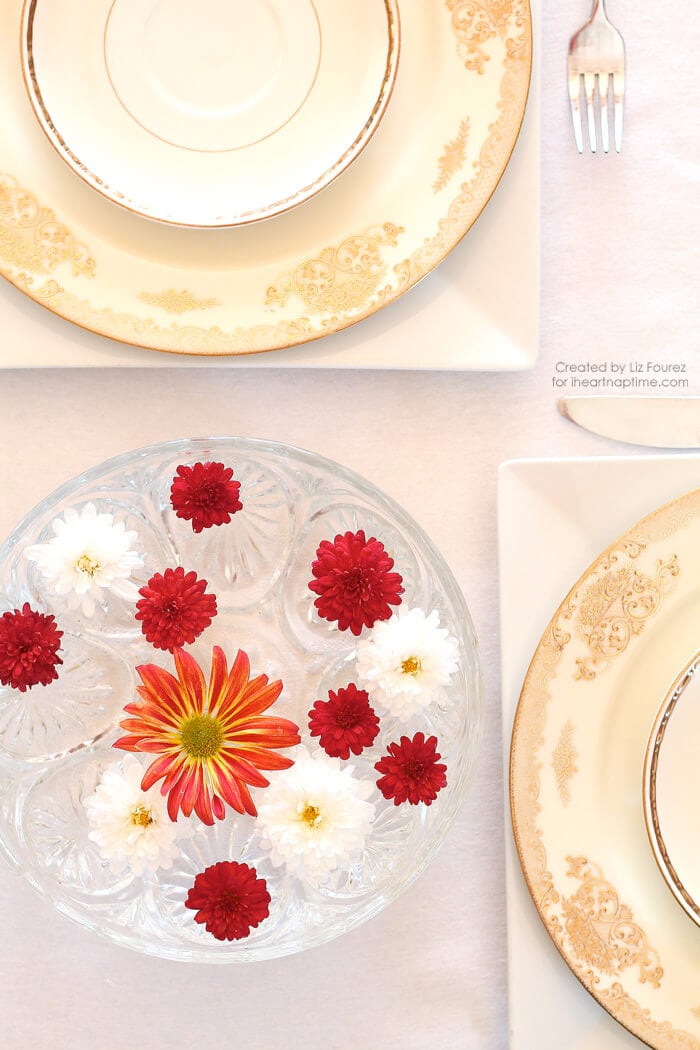 You could use multiple bowls lined up down the center if you have a large table or just use one big bowl if you have a smaller table. And since these centerpieces don't have a lot of height, they won't keep the conversation from flowing around the table. Have you ever tried to chat with someone while peeking around a tall vase of flowers? Not very party-friendly!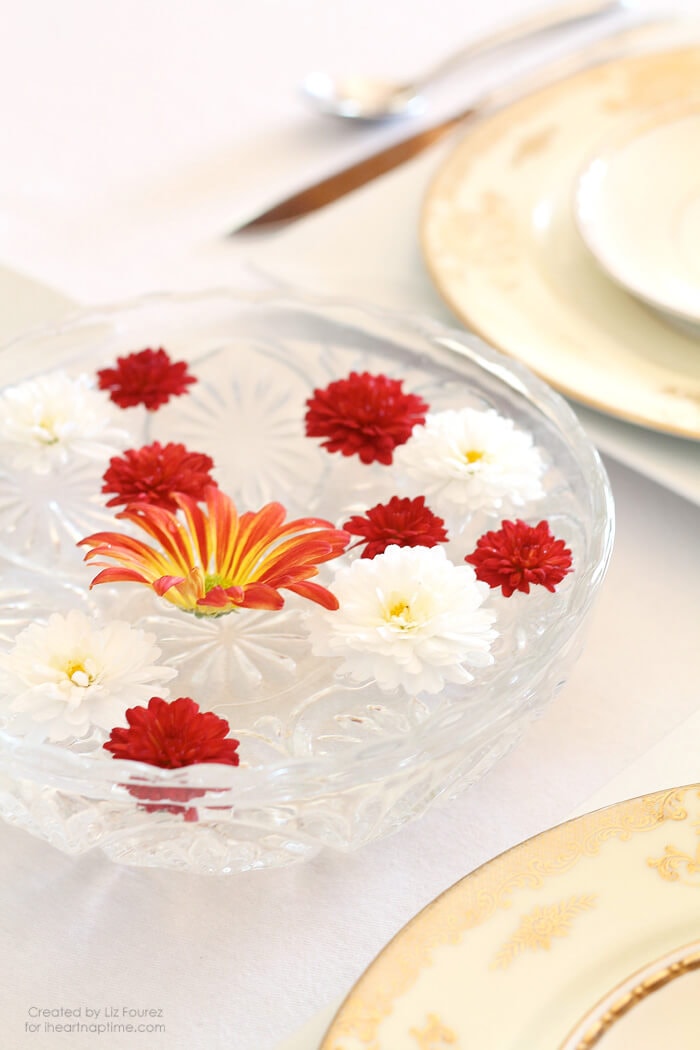 This centerpiece took me all of two minutes to set up, and because I used flowers from my yard and a bowl from my collection, it cost NOTHING to make! The mums are perfect for Thanksgiving, but you could definitely switch out seasonal flowers and use this easy decorating idea for any holiday!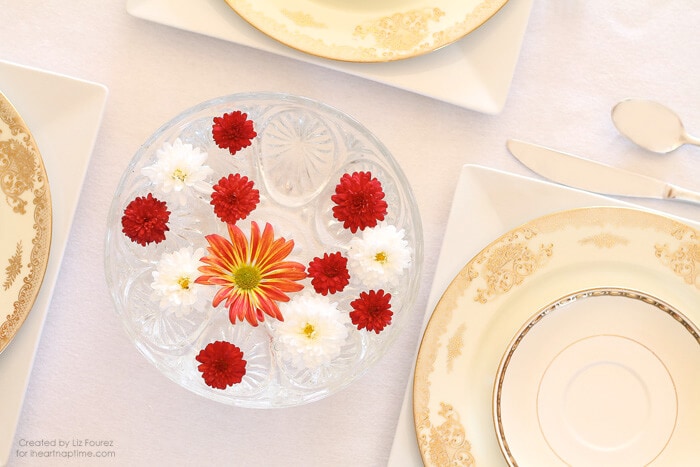 Be sure to stop by Love Grows Wild and see what other fall projects I have going on!
Join in! Leave a comment!
Comments