Embroidery Hoop Snowman… a fun and easy DIY that you can customize to be as simple or detailed as you like. Perfect to leave out all winter long, too!
Hi, friends! Jess from If Only They Would Nap here with a fun and easy Christmas craft. This embroidery hoop snowman is super cute and will make a great addition to your home this Christmas season!

This is our first Christmas in our new house, so I wanted to add something fresh to my Christmas decor. You can embellish your snowman a lot or keep yours on the simple side like mine. I was planning to add more detail, but as I was making it, simple felt like the way to go.
Embroidery Hoop Snowman Supplies:
3 embroidery hoops of varying sizes
white fabric
black or dark grey felt
fabric scrap for scarf
two small branches
hot glue gun
Embroidery Hoop Snowman Directions:
Stretch your white fabric over your three hoops. Trim the excess fabric. Use your hot glue gun to glue the three hoops together in size order.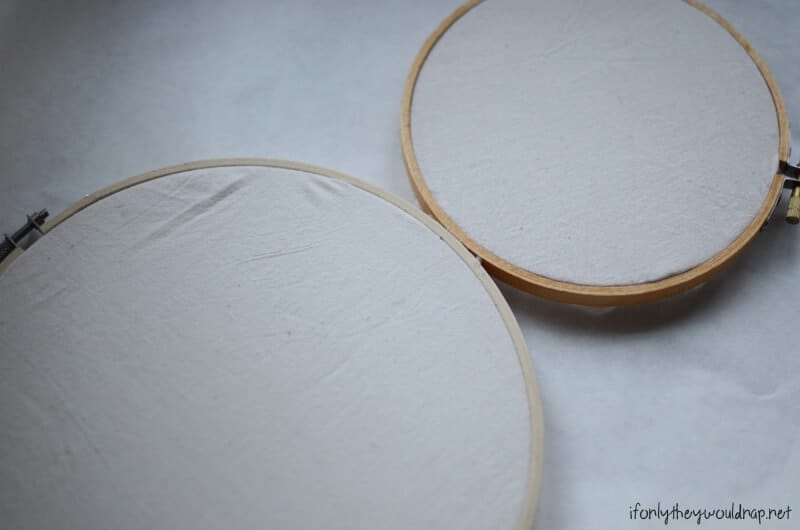 Wrap and tie the fabric scarf between the top two hoops.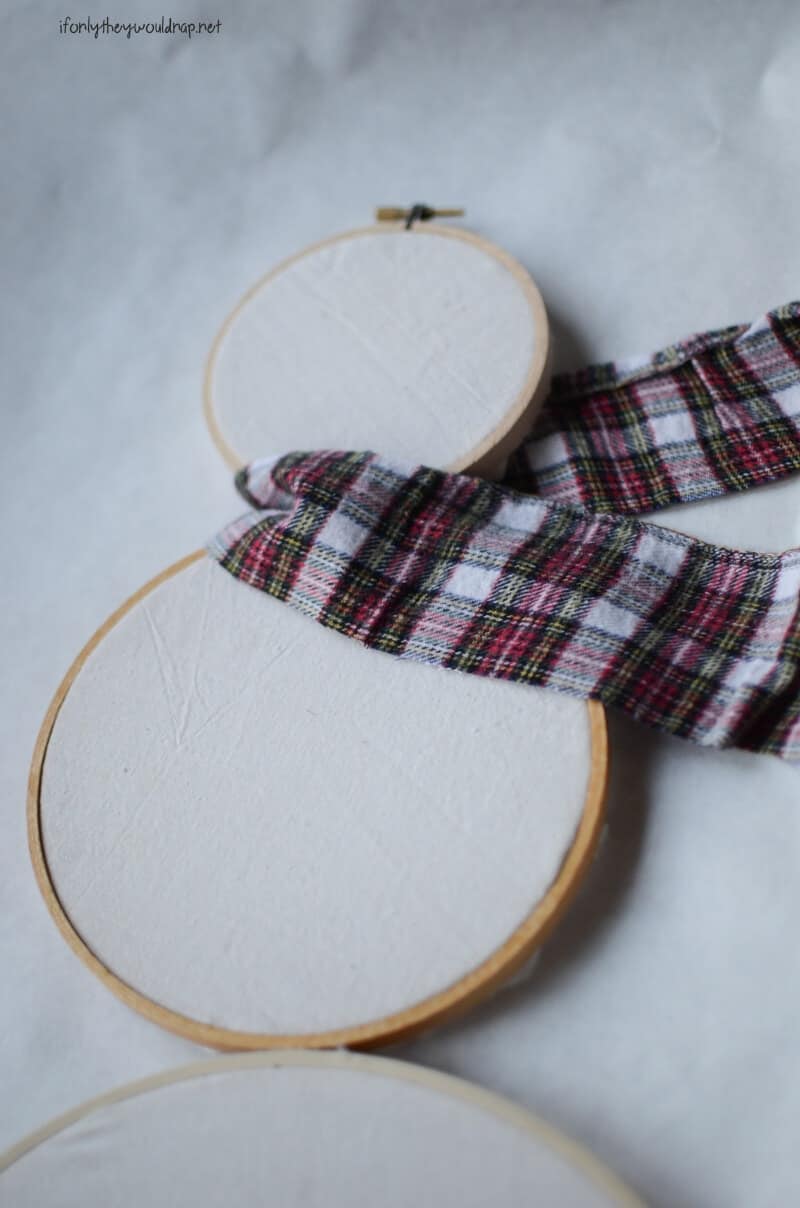 Cut out a hat, buttons, and whatever other embellishments you want on your snowman. Glue them down.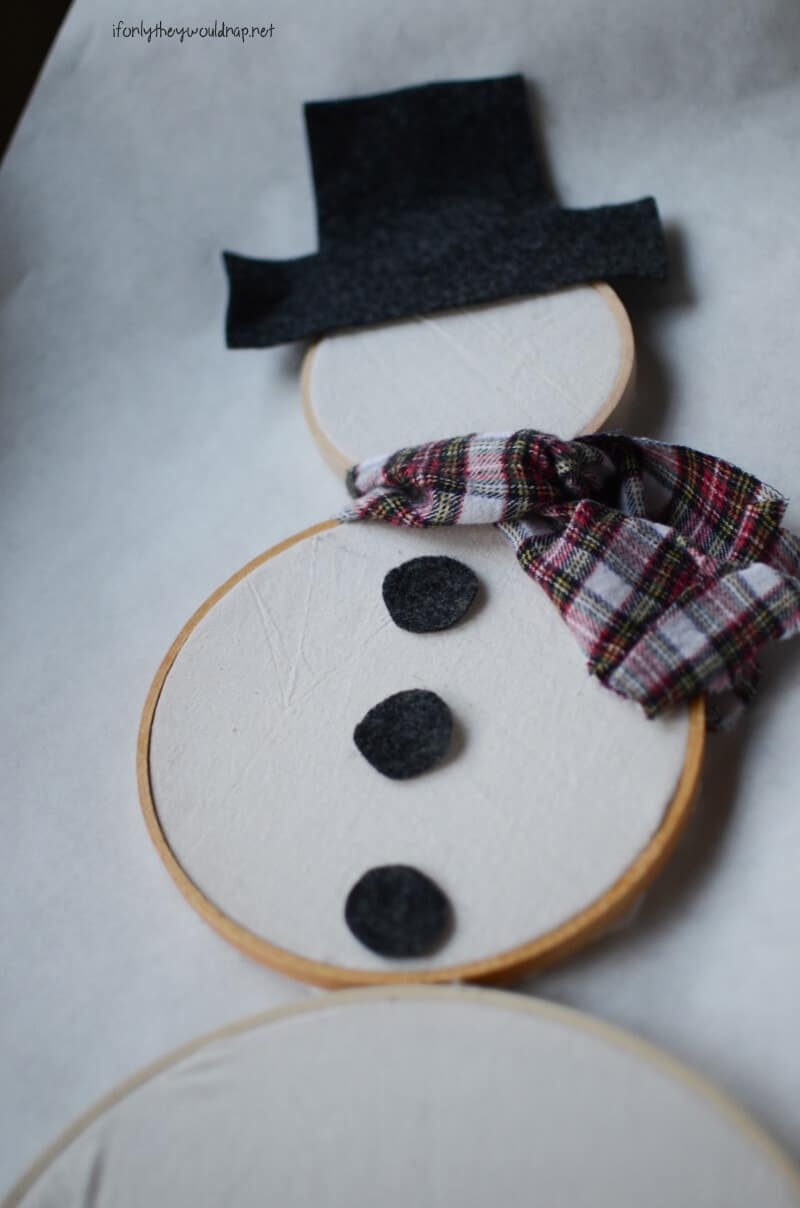 Glue the branches onto the back of the middle hoop for the arms.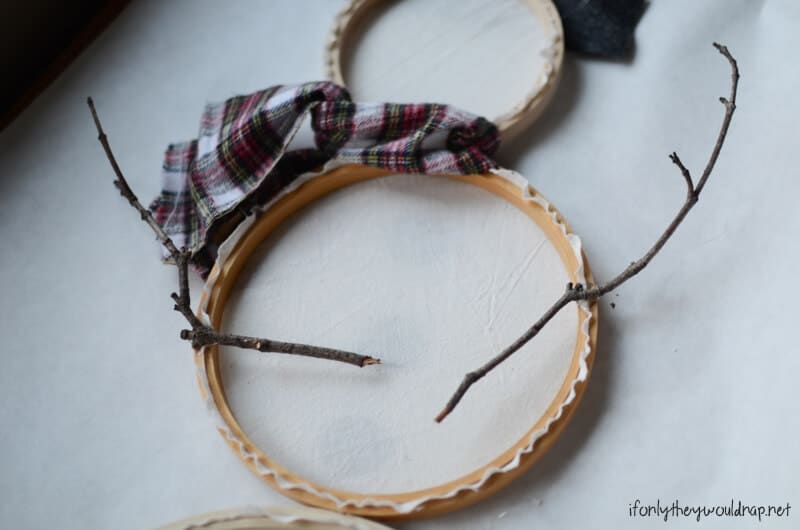 Now you just need to find the perfect place for your snowman. Hang him on your wall or prop him on your front porch to greet all your holiday guests!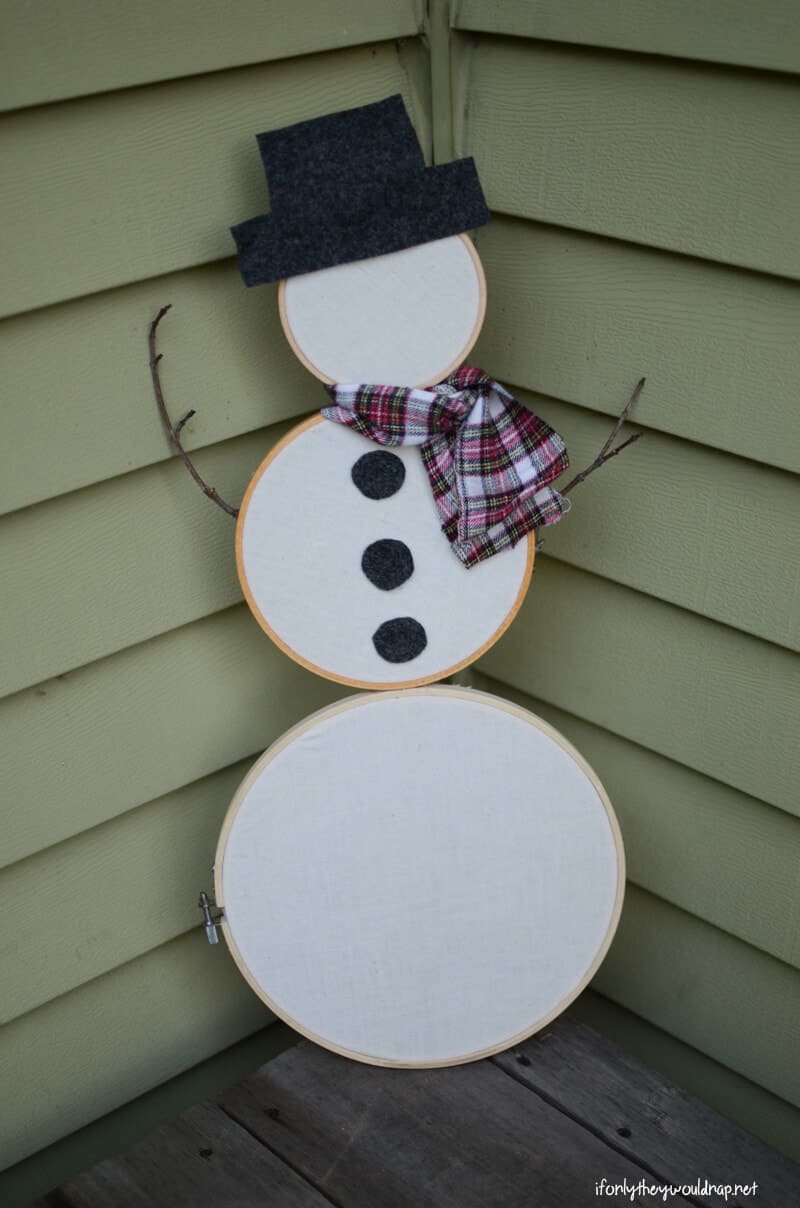 I'm excited to add this cute little snowman to our Christmas decor this year! You can find more sewing and crafting tutorials on my blog or find me on Facebook.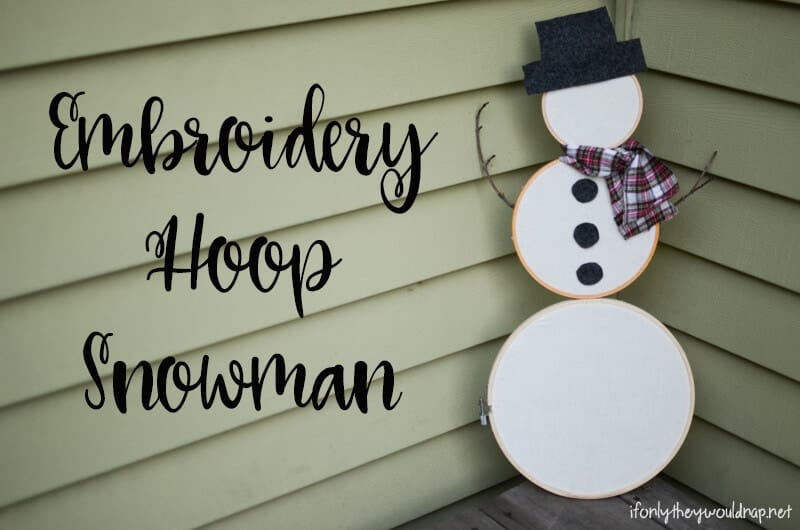 Thanks, Jess!
If you love this adorable and easy holiday decoration, you'll enjoy these too!