Welcome to the Crazy Christmas event! If you're new here, join us on Facebook and Pinterest. Now let's give Kristen from Capturing Joy a big welcome! We're so happy to have you guest posting!
The countdown is already on 'til Christmas at our home! I'm pretty sure everyone in this world has made a paper chain countdown at some point in their lives, but this fun Fabric Christmas Countdown Chain can be used over and over, and in any colors you'd like! I'm Kristen Duke from Capturing Joy, and I'm happy to share this fun DIY craft idea with you today.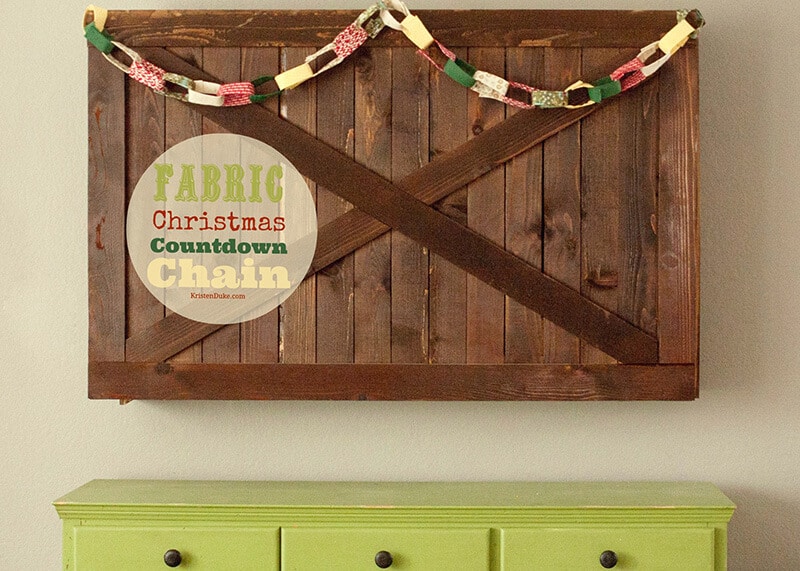 This was a new idea I'd seen recently when my sister in law was making some. I was excited to make my own. I gathered a whole bunch of fabrics that would look great together for a fabric chain.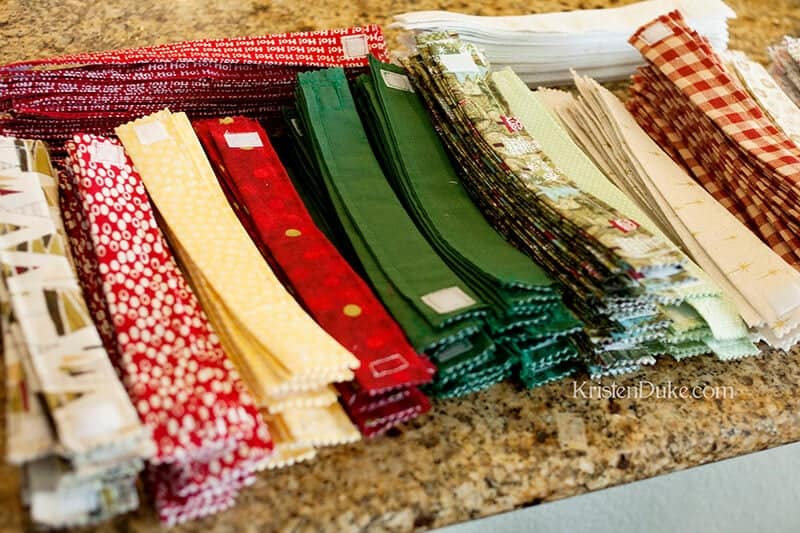 You can stick with traditional red and green, but I threw in some yellow, gold, and off white as well.
Supplies:
1/4 yard of 3-5 different fabrics
Interfacing
Velcro strips
scissors
sewing machine
iron
Directions:
Cut fabric 5×10 inches (as many as you'd like 12-25)
Fold each strip in half length wise and iron for secure folds
Cut 1×10 inch interfacing strips (12-25)
Stick interfacing into the corner folded strips F
Fold down the excess fabric into itself, like making bias tape, iron down
Sew along edges
Sew (or cheat with hot glue) velcro onto each strip
These really are a fun piece of decor to have around the holidays, they'd be great in birthday colors as well, and fabulous handmade gift ideas! You can just do the "12 Days of Christmas" on up to all 25 days starting December 1st (or more if you're REALLY excited to count down). I'm really digging' how this looks draped across my Sliding Barn Door TV cover in my Family Room.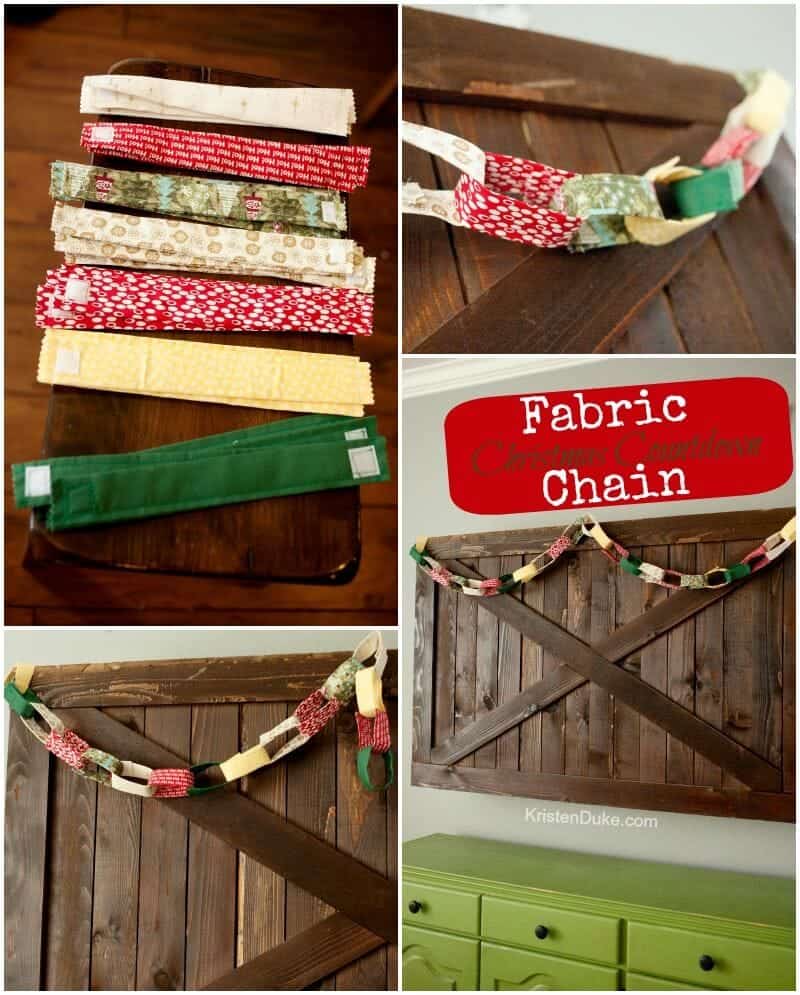 If you'd like more Christmas ideas, I'd love you to come on over to my site, Capturing Joy. Here is a sneak peek for you of a few of my favorite holiday recipes: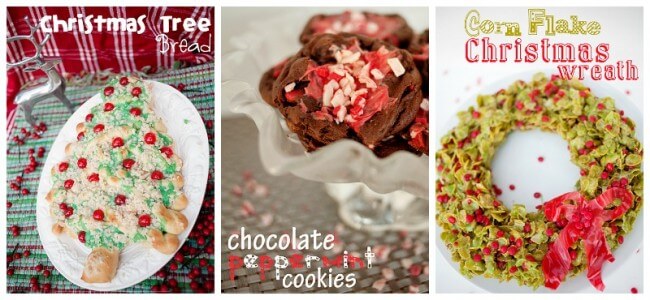 Christmas Tree Bread//Chocolate Peppermint Cookies//Corn Flake Christmas Wreath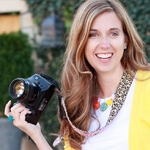 Kristen is the mother of 4 delightful children, along with her handy handsome husband. She is a self taught portrait photographer turned teacher of photography, DIY blogger, and author of Say NO to Auto, a beginner photography book. She shares all about her joy in life on her site, Capturing Joy, as she encourages mothers to get out from behind the camera, celebrate with fun parties, cook up delicious kid-friendly meals, and trying to complete her home tour with a goal of finishing a room a month in 2013. You'll also find her love story written chapter by chapter (it's a doozy!)
Find Kristen on Facebook/Pinterest/Instagram/Google +
Thanks so much for sharing! We loved having you guest post today!

Make sure to follow the Crazy Christmas Event HERE all through the holidays. We have some fabulous bloggers that will be sharing crafts, recipes, decorating ideas and handmade gifts!