Today is the last day for the HGTV Home Magic competition. So far I have showed you my DIY fabric art, DIY back tab curtains and DIY pillows. Today I wanted to share one last project I made with fabric before my big living room reveal tonight (more details on the reveal + party at the end of this post).
You may remember this DIY cork board I made last year. Well it was time for a revamp, and I LOVE how it turned out. I didn't particularly love the cork board look, so by covering it with fabric it gave it a whole new look!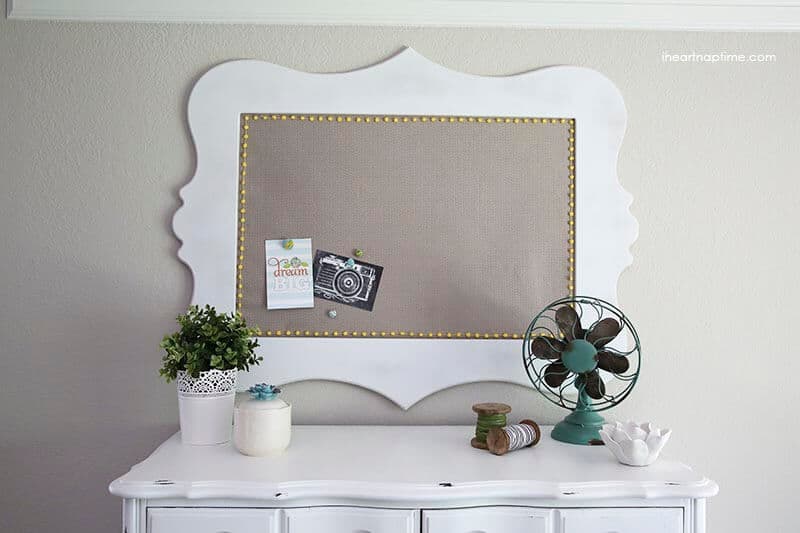 I also painted this chest using my chalk paint recipe and distressing technique. I did the ombre' effect on the drawers by diluting robins egg blue paint. I love all it turned out! you can see the before in the pic below. Not the best pic, but I was so excited to paint it I forgot to grab a better picture! ;)
Directions: 
First determine the width of your frame and then cut the cork board. Next I glued my cork board to the cardboard that came with the frame for extra stability, but this step is not necessary. Then Cut the fabric about 2 inches wider so you have room to wrap it around the cork board.
Next you will wrap the fabric around the cork board (pulling tightly so you don't have wrinkles) and hot glue along the edges.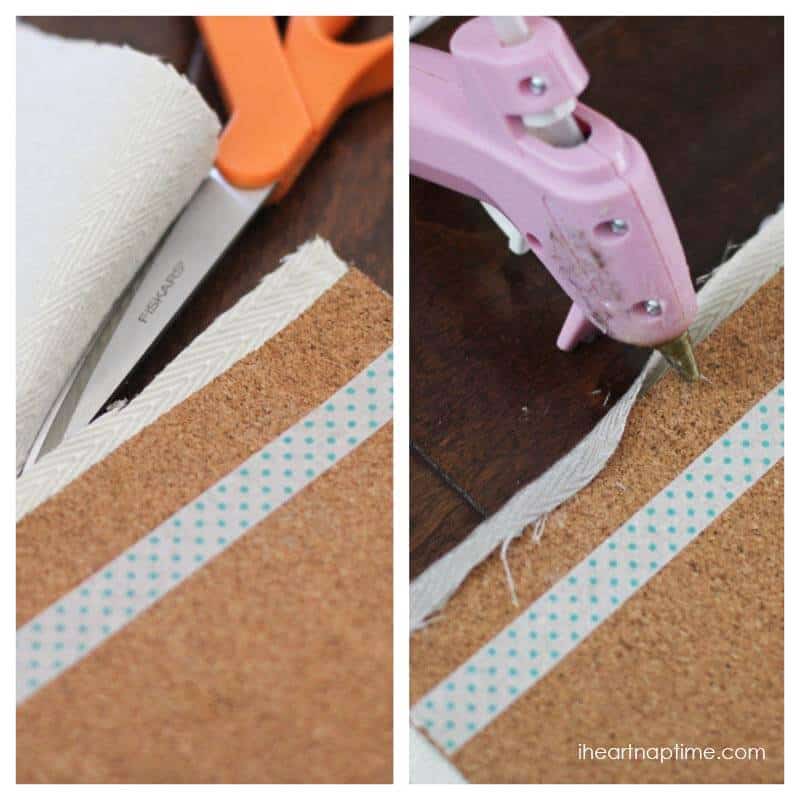 Then I placed the cork board back in the frame and added these fun yellow poms around the edge with hot glue. It added the perfect touch! :D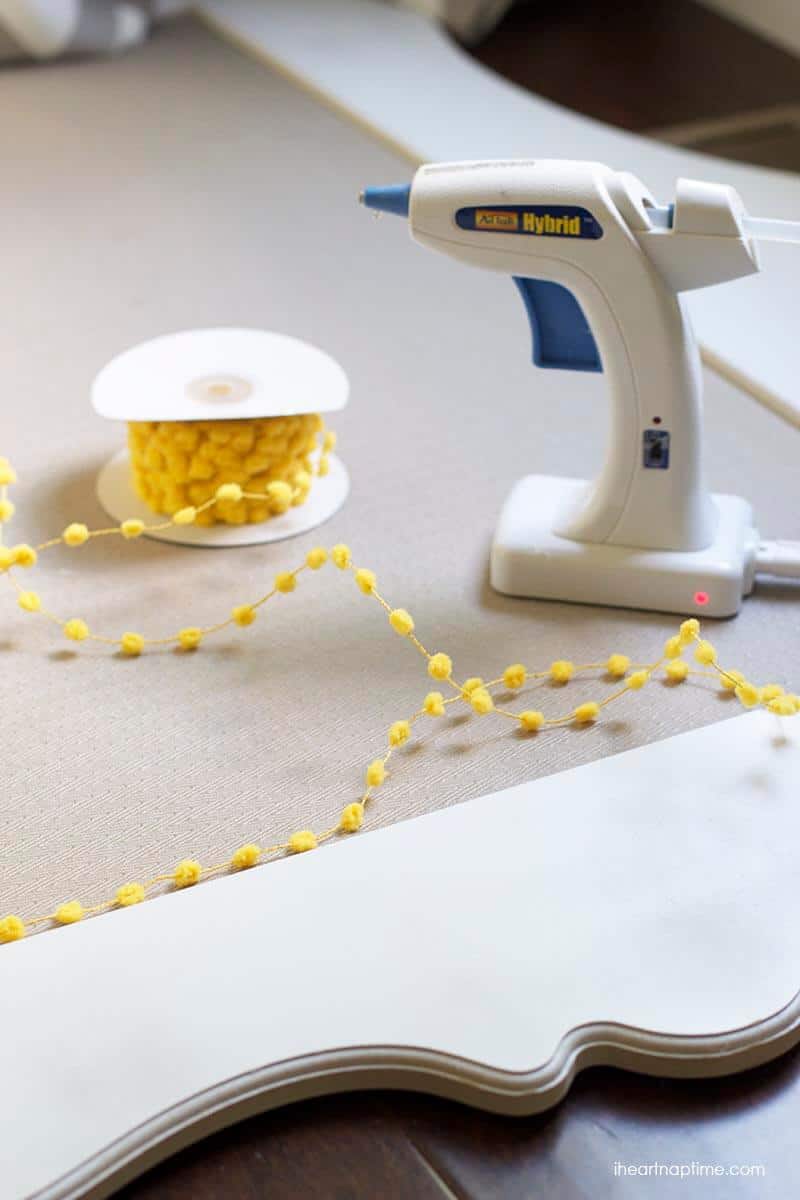 I also made these fun fabric buttons with a button kit I found at the Jo-Ann store. This was a super easy and FUN project! You can also create mini one's as well, which would be perfect for a little memo board or to keep in your kids rooms! The possibilities with frames and fabric are endless. Get creative! :D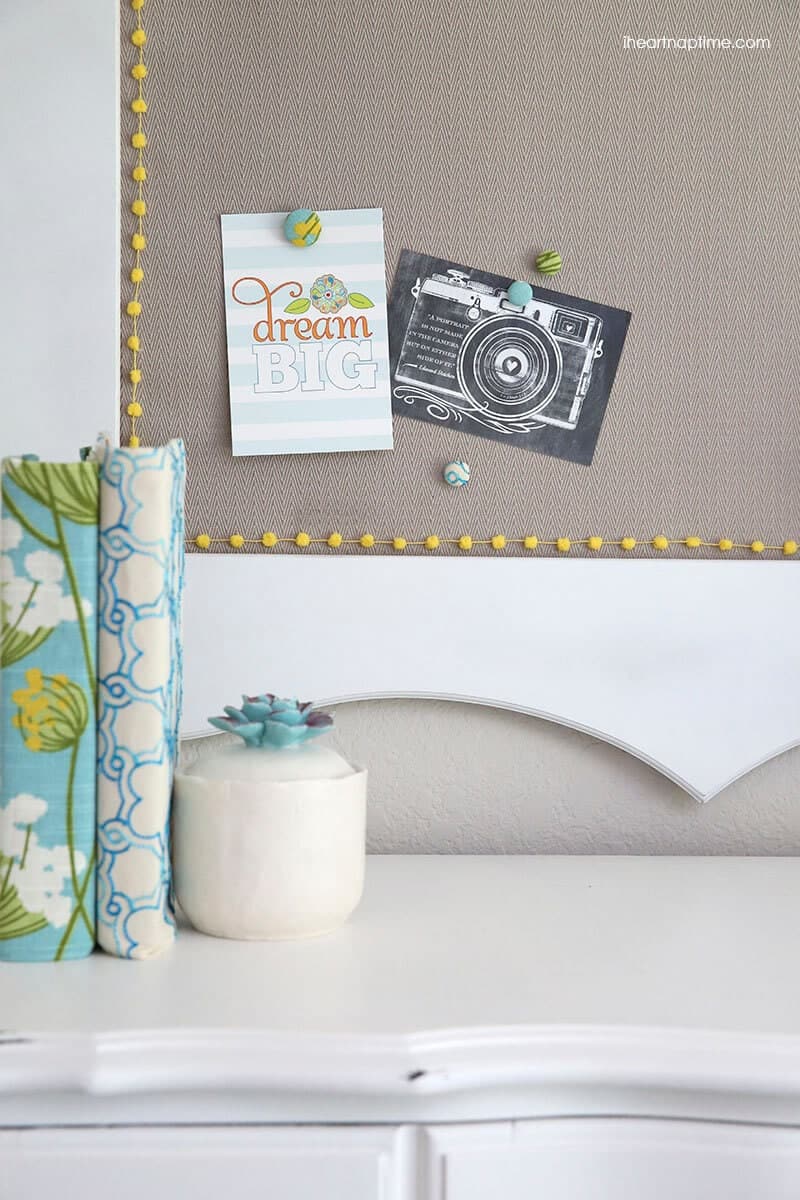 I love how it turned out and can't wait to print out pictures to hang up. :D
Thanks for reading! Come back soon! :)
See my finished living room makeover HERE.