Hi friends! Happy Sunday! I'm excited to start a new series here on I Heart Naptime. Once a month I will be sharing a quote that has inspired me (and will hopefully inspire some of you) and a free printable to go along with it. If you're just here for the recipes and crafts, feel free to skip over this post and come back tomorrow because I'll be sharing some yummy recipes. :)
The quote that stood out to me most this month is by Neil A Maxwell. "Faith in God, includes faith in His timing." Every once in awhile I like to get personal on the blog. You may remember a few years ago reading about a rough patch I went through. I wanted to share another trial I've been through. Only my close friends and family know about this and I am a little hesitant to share this on my blog for thousands of people to read, but I've felt inspired for whatever reason to share it. It may be for you to see that I am not perfect, or it may be to reach out to someone who is struggling with a similar trial that I went through and still am going through.
2014 has not been an easy year so far. I've definitely had some AMAZING experiences this year, made some wonderful new friendships (which I'm so grateful for) but had a few trials as well. We all have our own struggles. I choose not to post about all of them on a regular basis because I want my blog to be a happy place and inspire and lift others up. I'm sure you would get annoyed if you saw pictures of my piles of laundry, crying children and dishes in the sink. They are there though…trust me. ;)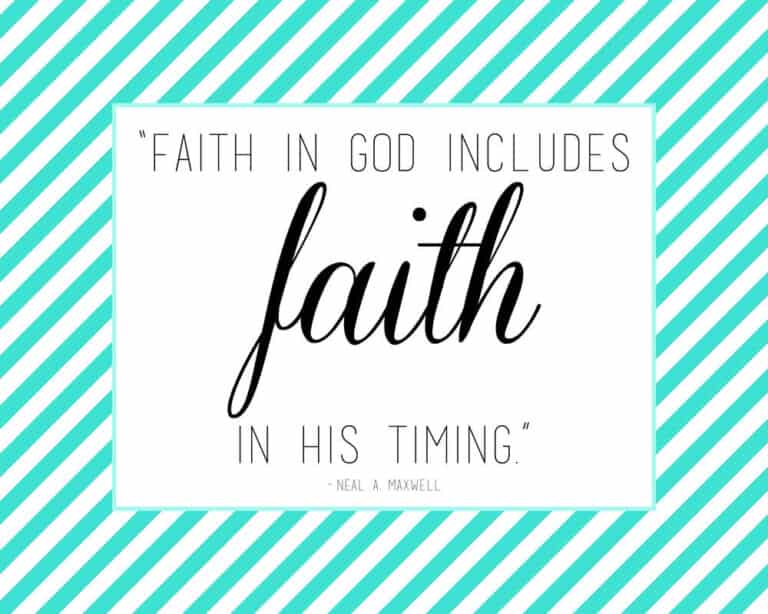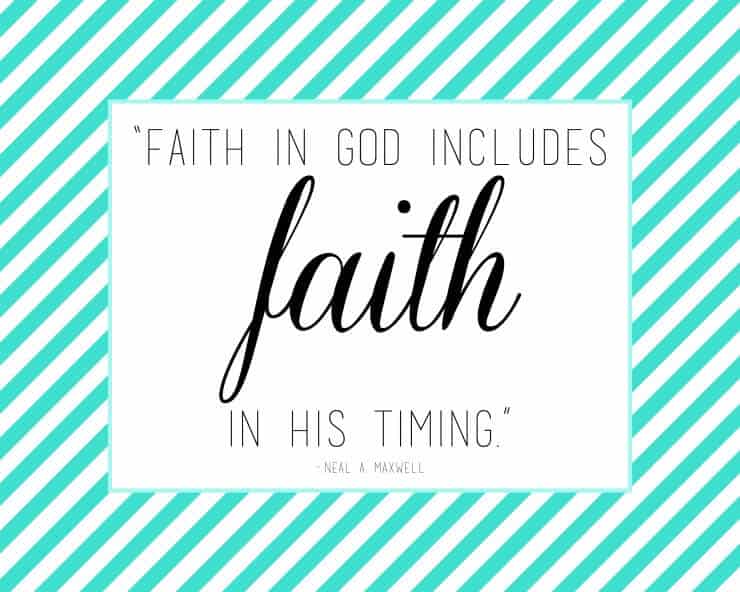 I know I have posted about the awful winter we had in Ohio before… but I think that is when everything started. November, December, January and February were very busy months for my husband at the hospital. He was in his intern year (he is now a 2nd year resident as of July –yay) and was working countless hours a week and then having to study an extra 10-20 hours on top of that for surgeries and lectures. He worked every holiday and the kids and I were lucky if we saw him once a week. I had already left my friends and family in AZ, so I felt really lonely. We rarely left our house, because it was too dang cold and it started to get quite depressing. It was a LONG winter and I started wondering when I would feel happy again. I distinctly remember back in February to when the polar vortex came through and we hit -40 degrees. We also had about a 12 inch snow fall that day. I was out shoveling the snow, wishing I had bought a dang snow blower before they all sold out and trying to sooth my crying little girl, when a neighbor came by and told me he would finish my driveway. I was so grateful for his kindness and knew that was a sign that God was aware of me.
Spring came and the flowers bloomed and I felt so much happier. The sunshine really is good for the soul isn't it? Well as soon as summer hit I felt like I was hit with another trial. My husband and I have been wanting another baby for a while now, but haven't been able to get pregnant. Time after time people would ask "when are you having more kids" or say "you need another baby." At first I wanted to say it's none of your business, but then I would just reply "all in God's timing."
At the end of May we found out I was pregnant and I was absolutely thrilled. About two weeks later I started to receive terrible cramping pains (worse than labor). The pain became so unbearable that some days I could barely move. I still remember one night when my husband was on call and I could not get out of bed. My 5 year old son helped my daughter get her pajamas on and tucked her into bed. I knew there must have been angels here that night.
Finally I went in to get an ultrasound to see what was going on. I knew something was wrong right away when the tech told me she needed the Doctor to look at the results and I couldn't hear a heartbeat. The Doctor called me and told me to head straight to the hospital right away because I had an ectopic pregnancy (tubal pregnancy) that could burst and potentially kill me. At that point instead of celebrating my pregnancy, I found out my life was in danger. After freaking out, I gathered my things and headed to the hospital. All kinds of emotions of fear and sadness ran through me as we waited. They monitored me over night and then were able to give me some medication to help.
We had planned a trip to San Diego with my family months before and my pain was more stabilized, so we decided to go. We had a great time with my family there until the night before we were supposed to head home. The awful pains came back, worse than before. We rushed to the hospital and waited for what seemed like hours. Finally they got us back and after doing an ultrasound they told us we would need to go in for an emergency surgery right away because my tube had burst, I had a blood clot the size of a tennis ball and I could bleed to death. I was a little (okay A LOT) freaked out considering I had never met this Doctor, but I was so grateful to have my Mom and husband by my side. I was able to go in for surgery and they were able to perform the procedures that they needed to.
Going through all of that was the most painful thing I've been through physically and emotionally. As I look back on experiences through my life, I am always able to see God's hand. I'm still not sure why everything happened the way it did, but I do know that I was not alone. I felt God's love the entire time. I've found comfort in this quote "Faith in God includes faith in His timing" in many different ways. So now I'm trying to have more faith. Some days it's hard, but I know God has a plan for me. I also know he has one for you. We all go through different trials in our lives but I know that there's a reason we go through them. I also know that I've been strengthed by this experience and it has made me appreciate (even more) all of the things God has blessed me with. I'm so grateful to have two beautiful and healthy children, a husband that works hard for my family, and to be doing what I do. When we lose something we learn not to take any of it it for granted. There really is so much to be grateful for despite the hardships we may go through.
I'm also so grateful for my friends and family that have been there for me and for all of you who read, comment and share posts on I Heart Naptime. I appreciate all of you!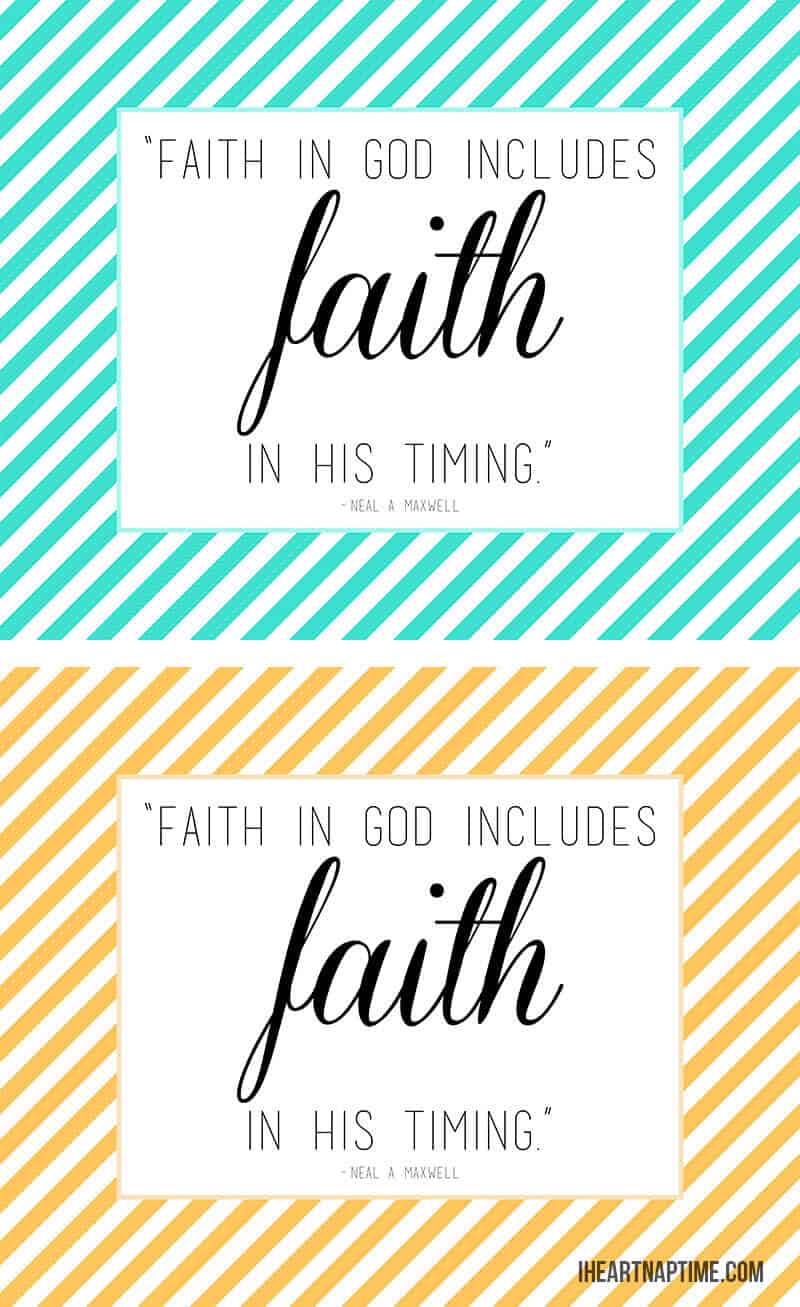 I'm going to be hanging up this quote as a reminder to me that God has a plan for me and it will all happen in His timing. If you'd like to download the quote you can do so below. You can also read the talk where I found this quote here.
Free printable
Just click the link below and then right click on the image to save it to your computer.
I'm also loving this quote by Gordon B. Hinkley "Keep trying. Be believing. Be happy. Don't get discouraged. Everything will work out." You can download the free printable here.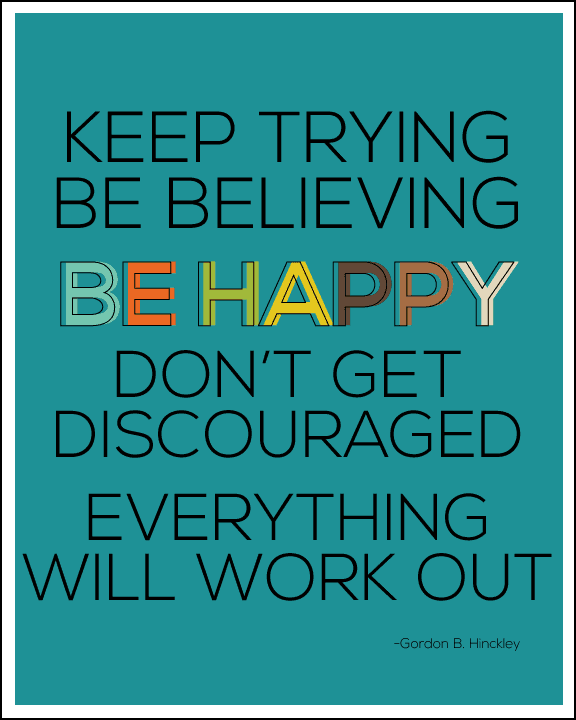 And this one… Whoso believeth from Simple as That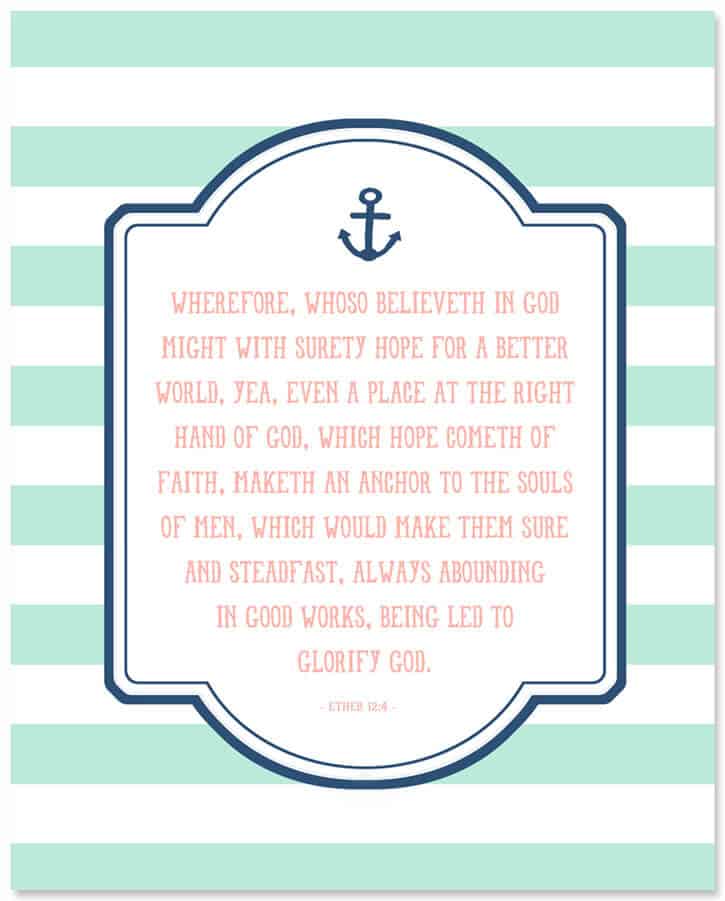 Also, I started a group Pinterest board called Live It Love it LDS as well with several bloggers and we're hoping that little by little we can share more goodness across the web. For more inspiring quotes be sure to check it out!
Thanks for reading. Hope you all have a fabulous Sunday! xo