Welcome to the Crazy Christmas Event! If you're new here, join us on Facebook and Pinterest. Now let's give Lolly Jane a big welcome! We're so happy to have you guest posting!
Happy Holidays! We're happy to be here as Jamielyn's guesties in this cute series. We just adore this girl and sure miss her in AZ! Today we're sharing easy Christmas decor that can spruce up your holiday mantel for little cost. At Lolly Jane, we share weekly tutorials and go a little crazy for holiday decor. We're a little obsessed with succulents and had to mix it in this year. Since birch wood is all the rage right now, we simply blended the two styles for a simple, yet festive, faux birch wood succulent planter: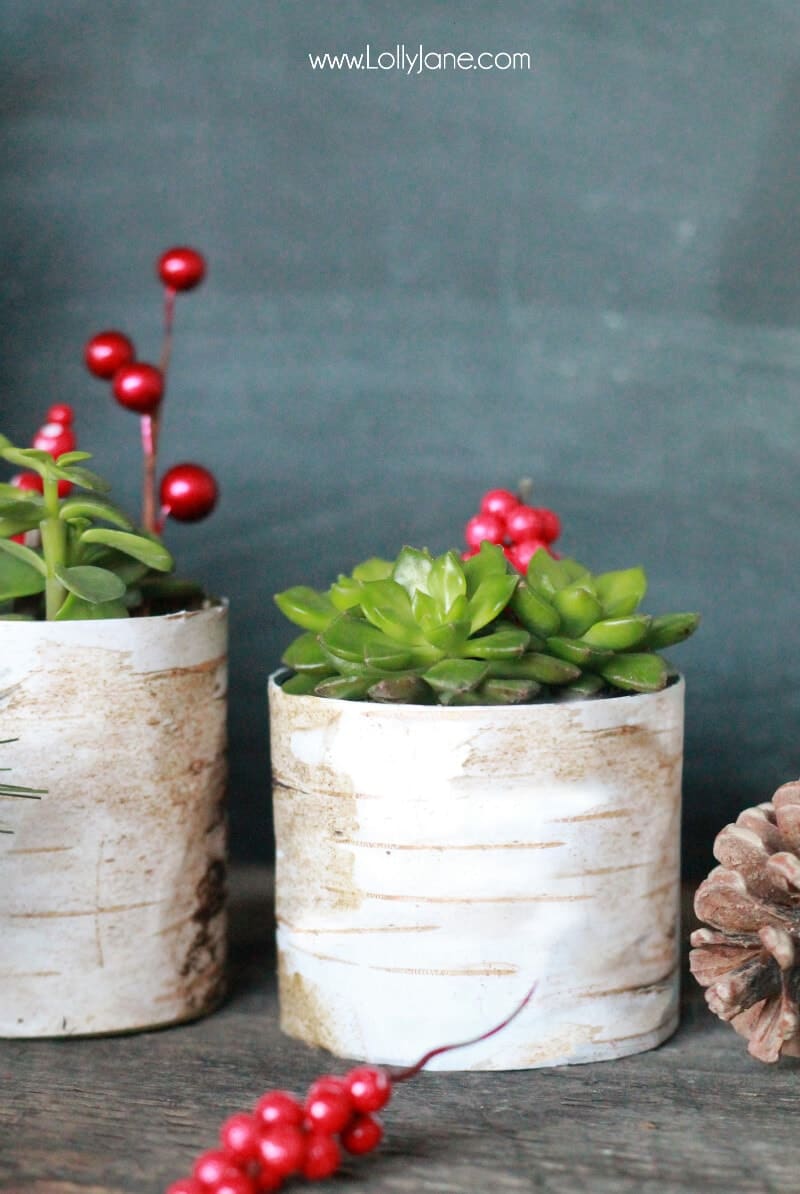 Supplies:
3 succulents, 4 oz. size
3 tin cans, different heights
2 sheets of birch wood printed scrapbook paper (we purchased ours at Hobby Lobby)
decoupage
foam brush
scissors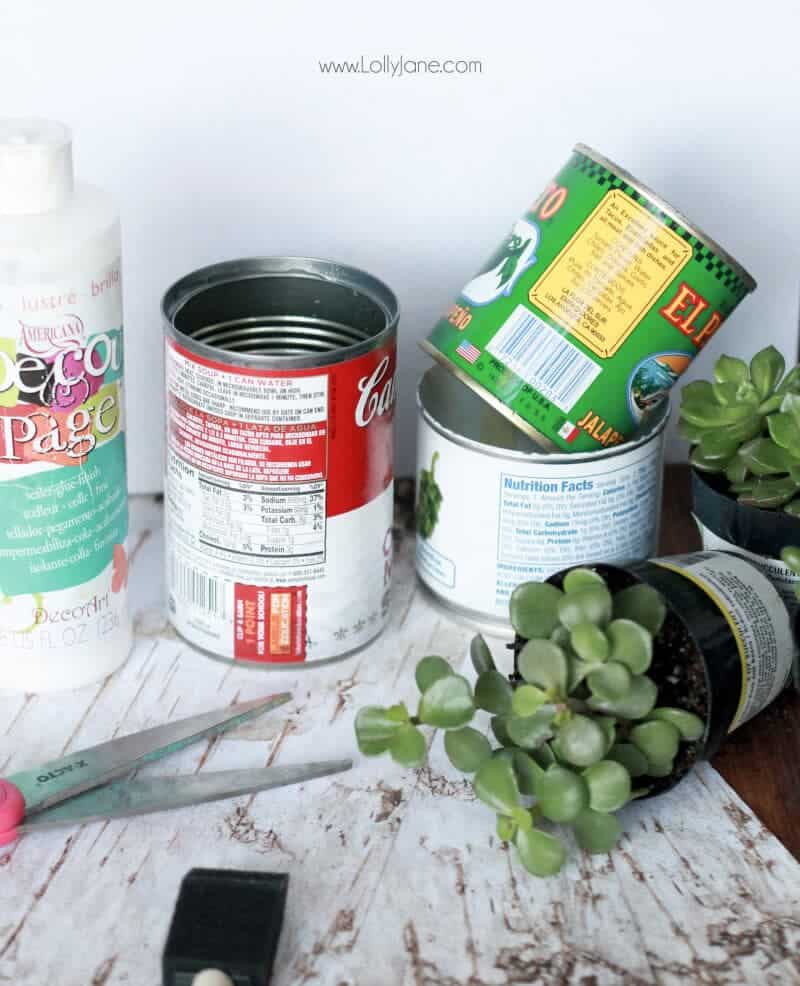 Directions:
1. Measure the height of your tin cans and cut paper to size.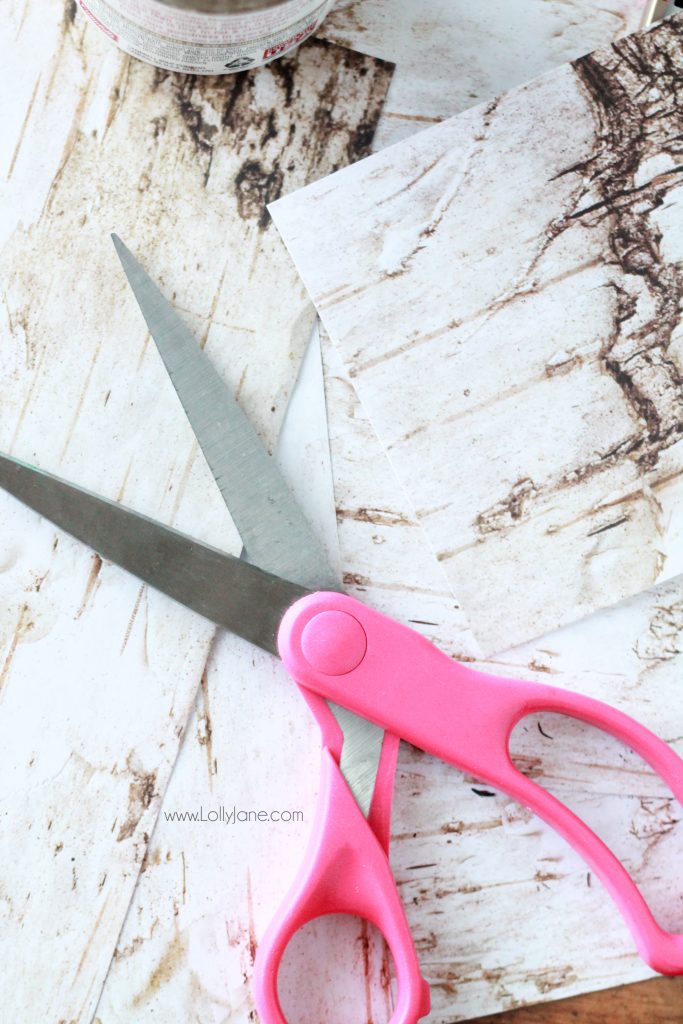 2. Apply a thin layer of decoupage around tin can, press paper over. Apply edges with a thin layer of decoupage to seal. Trim as needed.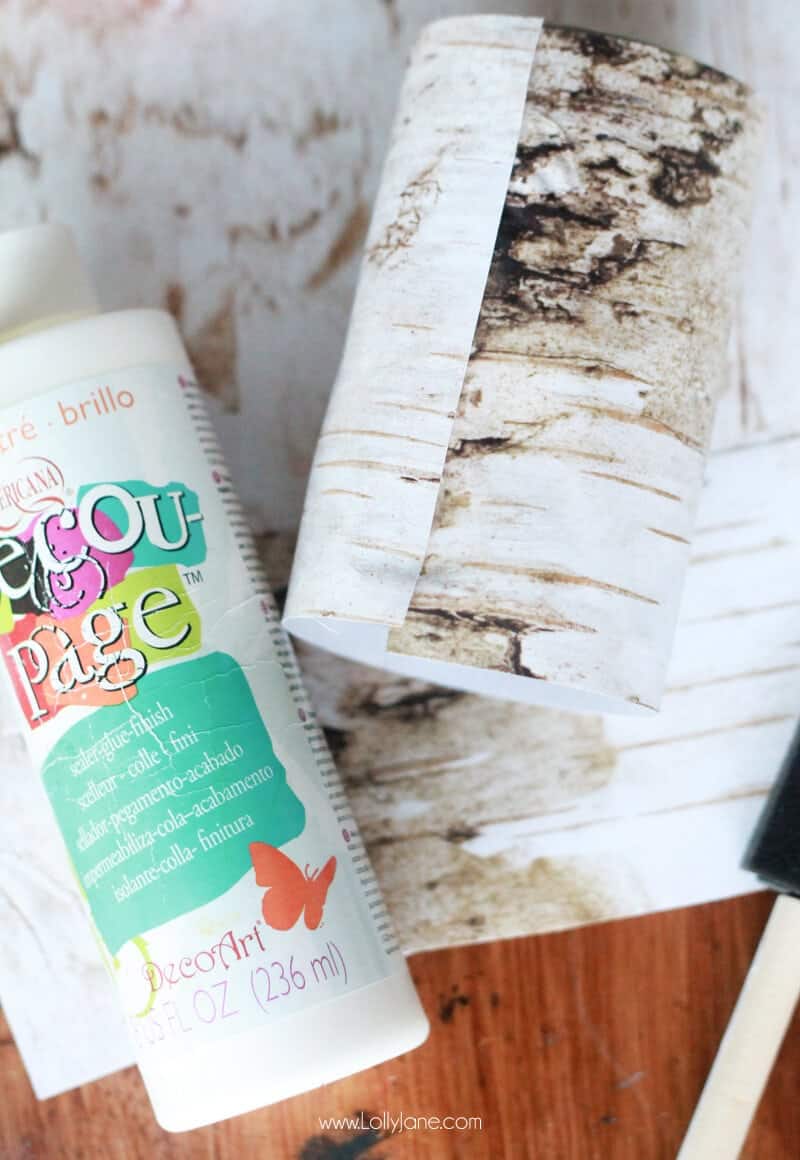 3. Depending on the size of your tin can, add soil before potting succulent. Note: If keeping the succulent in the tin can long term, poke holes in the bottom before potting to drain water… if you don't let it drain, succulents will mold underneath the soil.
We added a few springs of berries to turn this year round decor into holiday decor!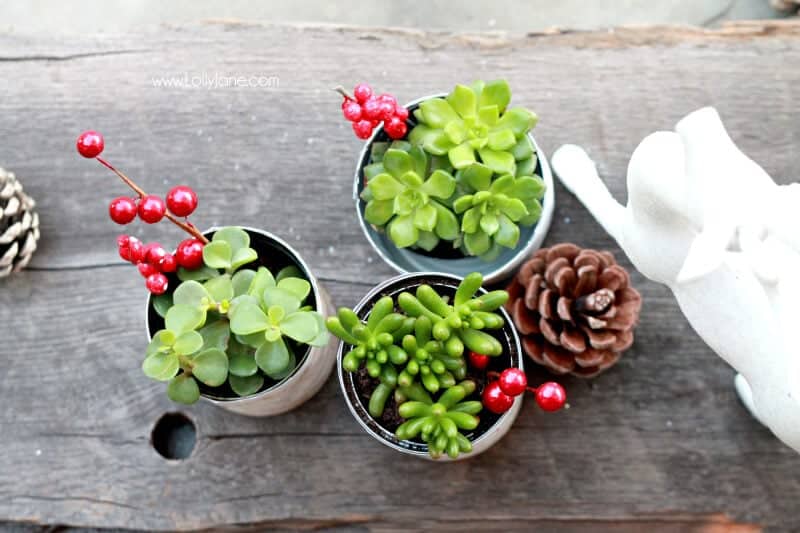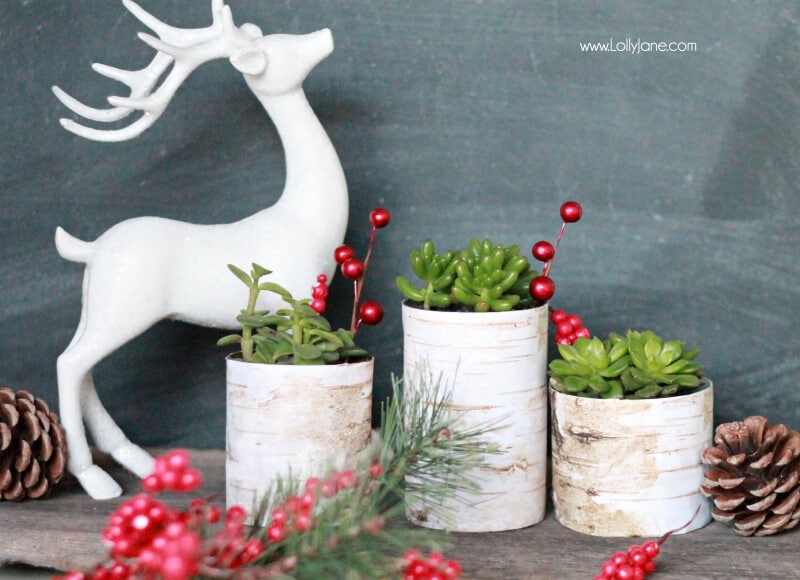 Sprinkle pinecones around to add to the rustic look.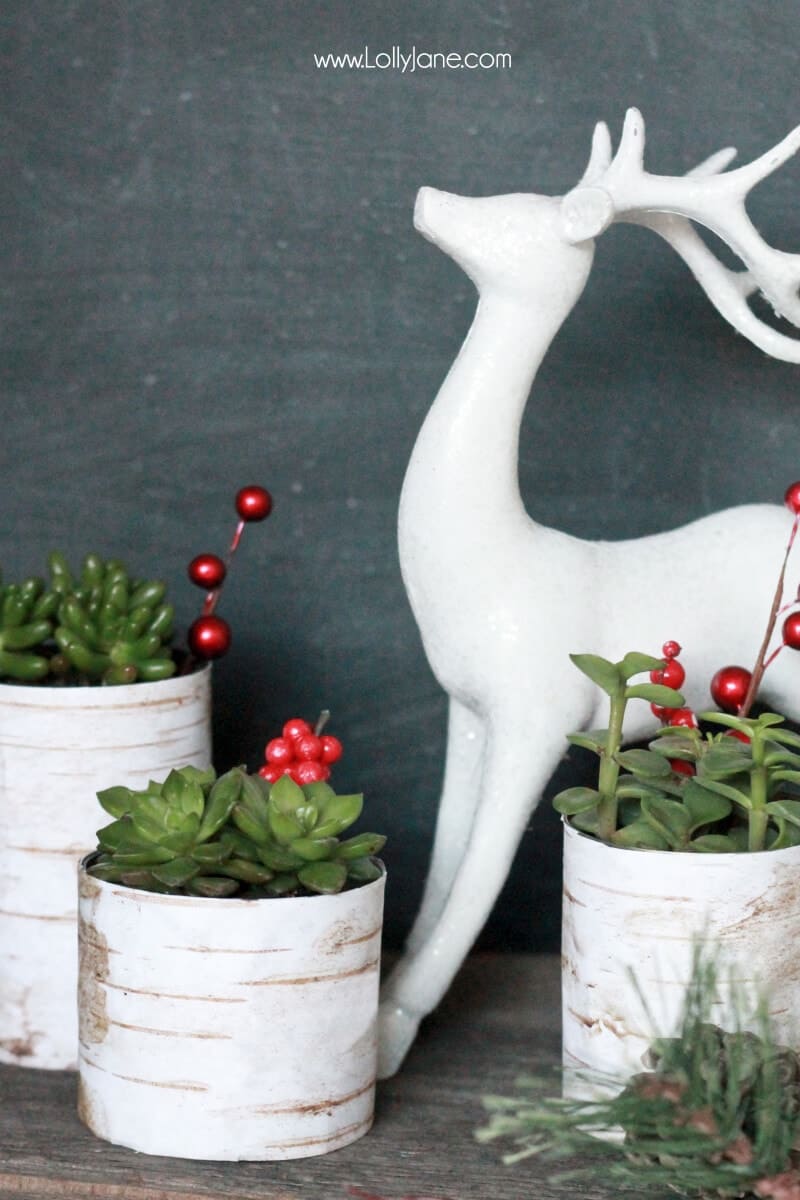 Check out all of our Christmas decor ideas and be sure to keep up with us for more pretty projects on Lolly Jane. Plus check out our pinterest, instagram or Facebook for more sneak peeks of upcoming projects or to see the latest style trends. A big thanks to JL for having us today! Muah!
xoxo,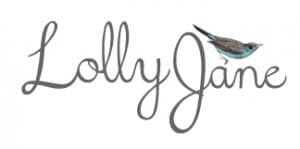 Click HERE to see more from our Crazy Christmas Event