Flower Petal DIY Shirt
Hey there! Thank you so much to all of you who submitted guest post ideas here. I was over whelmed by all the talented bloggers. You guys are amazing and I can't wait to feature you! I will slowly be e-mailing bloggers to guest post (one per week). Let's give a big Welcome to our first guest Lindsay! 
***
Hello friends of IHN! I'm Lindsay from Southern Lovely and am very excited & honored to be here today!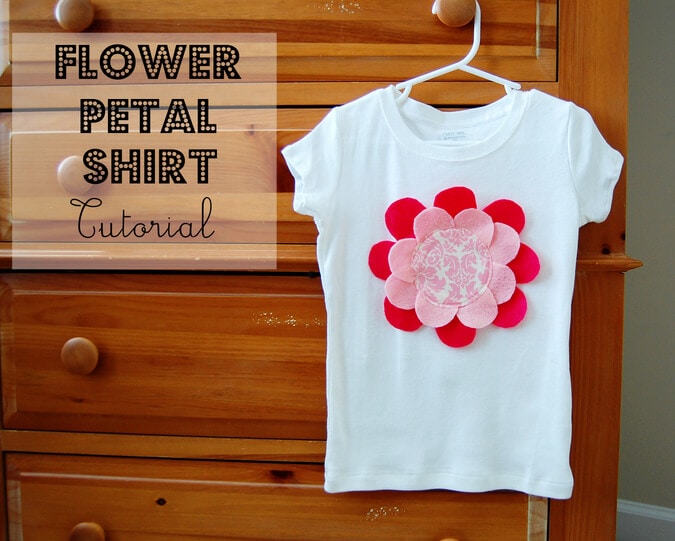 I love creating a unique piece of clothing for my girls.
It's wonderful to see them wear something that I actually made, and is pretty cute at the same time.I decided to make something fun for Spring.
A pretty little flower shirt is a great way to usher in the warmer weather. Check it out…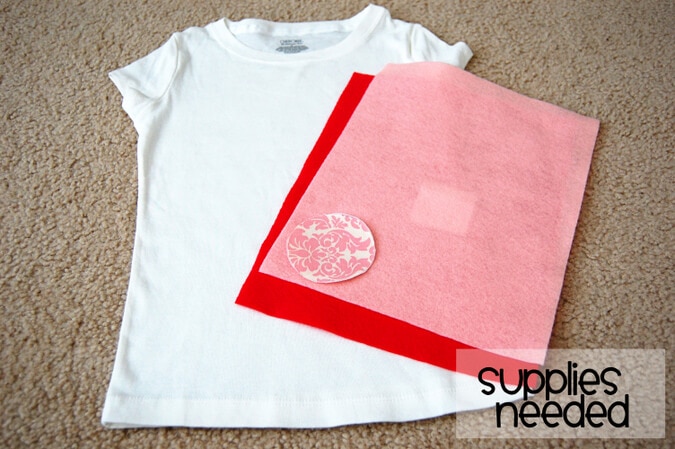 Shirt
Felt
Fabric for center
Pellon Wonder-under (or Heat & Bond)
DIRECTIONS:
1. Cut 8 petals of each color for two rows of felt
2. Pin the bottom row of petals to create a circle
3.Pin the top row of petals, as indicated above
4. Stitch the top row of petals, lift up that row & stitch the bottom row of petals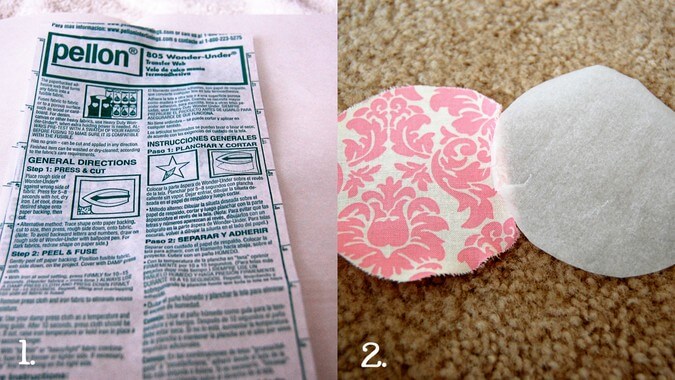 Cut your fabric in a circle big enough to cover the open center of your petals.I used Pellon Wonder-under to attach to the back of my fabric circle. The instructions should come with your Pellon or other fusing web.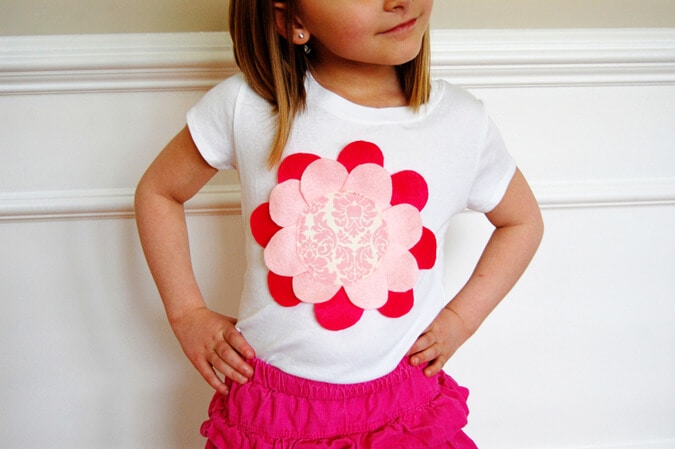 Once you have fused both of those pieces together & taken off the paper part of the Wonder-under, you can iron the fabric onto the open section of the petals. Finish by stitching the fabric circle to your shirt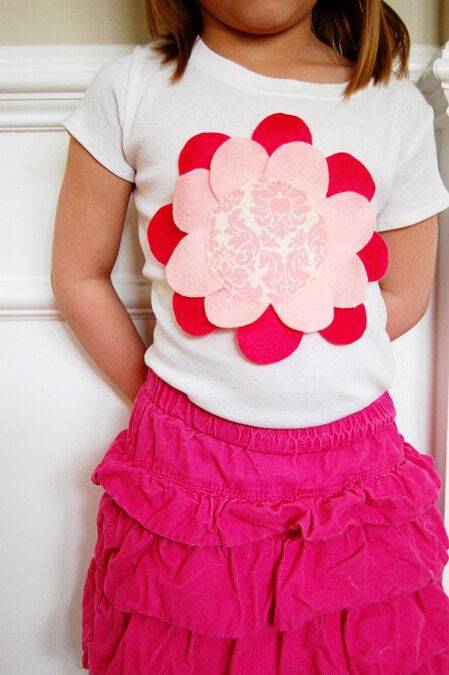 I'm very happy how easy this was to create.
And it washed up wonderfully–just had to iron the fabric center
I think this little shirt is perfect for Spring!
And the variations of it are endless, can't wait to make a few more! The flowers would be perfect for pillow too!
So will you be making one for Spring?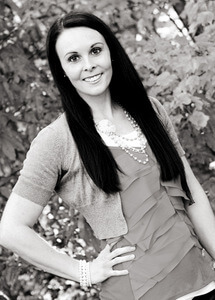 I'm Lindsay, a wife, mother & now blogger, since I have been at this for a year now. I started Southern Lovely as a way to document my projects. With three little ones, finding time for myself is tricky. It seems I do my best crafting work late at night. :) I love a good DIY, sewing project, painting project, really anything creative.
You can check me out at my home, Southern Lovely & on Facebook!
Here are some of my favorite projects–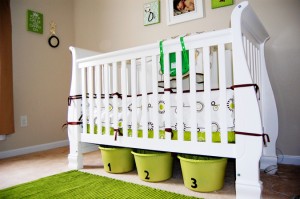 Dollar Store buckets turned into fabric lined storage bins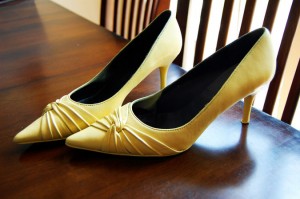 Painted shoes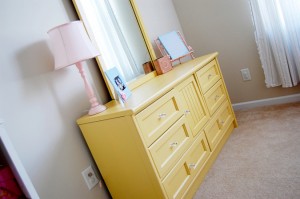 $20 Dresser makeover
Thank you so much for having me!