Today I have a super cute and easy fall craft to share. I know it's a little early to put out your fall decor, BUT… it's almost September, which is the perfect month to start your holiday crafting! I feel like once October hits life just gets crazy with the holidays and the time slips away! So why not start now? ;)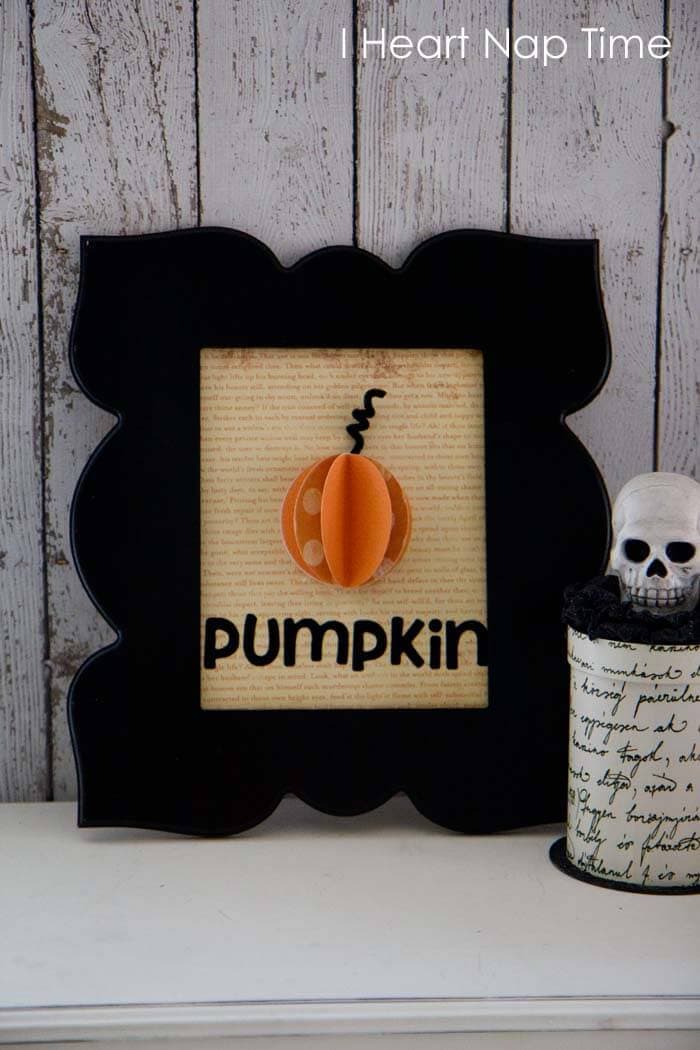 I'm going to show you how to make this cute framed pumpkin. You may have caught the video tutorial yesterday, but I thought I would post the full tutorial here as well. Here's what you'll need to get started:
Supplies:
8×10 frame ( I found mine at Cut It Out and spray painted it black)
scrapbook paper
glue stick or hot glue
vinyl sticker or chip board letters
pipe cleaner
Instructions: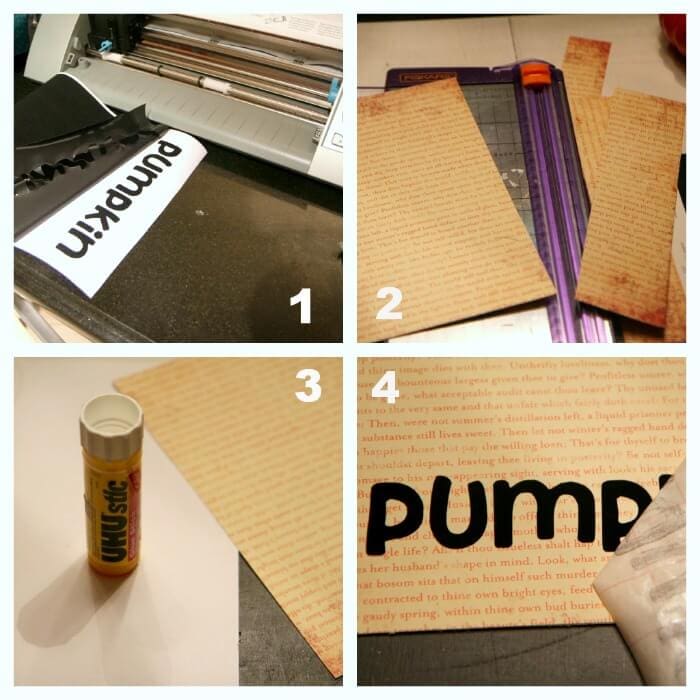 1. First I cut  the word "pumpkin" out on my CAMEO. I used the black fuzzy vinyl. I love that stuff!
2. Then I cut a piece of scrapbook paper (8×10).
3. Next I glued the paper to the frame backing (cardboard).
4. Then I attached the "pumpkin" to the scrapbook paper by peeling away the transfer paper.
Need help applying vinyl? Check out this tutorial.
5. Then I got glued one of my paper pumpkins to the center of the paper. I made my pumpkin 4 inch. Find tutorial here.
That's it pretty simple, eh? And guess what?! Silhoutte has a pretty sweet discount on vinyl right now. You can save $75 off this months special and 40% of ALL vinyl using code NAPTIME.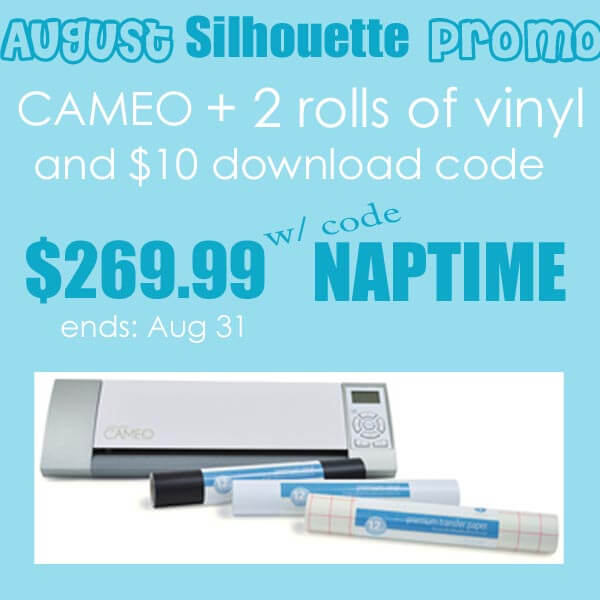 This month's special includes the CAMEO (with all accessories), $10 download code, 2 rolls of premium vinyl and transfer tape. You can find the deal here. Just use code NAPTIME where it says "apply code" and it will take $75 off your order.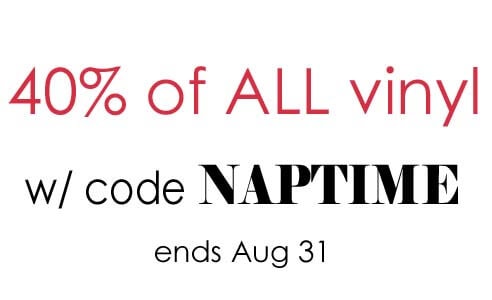 For those who already have a CAMEO and want to stock up on vinyl you can get it for 40% off (limited time only). Go here to select your colors and enter code NAPTIME at checkout to get the discount.
Looking for more projects using vinyl? Check out these: how to make coasters, grandma board, mirror makeover, halloween candy jar
Thanks for stopping by! Have a great day!