Free Christmas Gift Tags
Free Christmas Gift Tags …download these free printable gift tags to spruce up your holiday gifts! Perfect for having on hand throughout the holiday season, and easy to print in a pinch when you need extra!
Christmas is just 8 short weeks away…can you believe it?? This is the time of year when things start to get crazy around our house. We start decorating (yes, I am one of *those* people who decorates in November), shopping for gifts is in full swing and I've started making lists of all the thing I want to get done during the holiday season using my handy-dandy Christmas Planner. Of course, we usually only do about a third of what I really want to, but that's ok.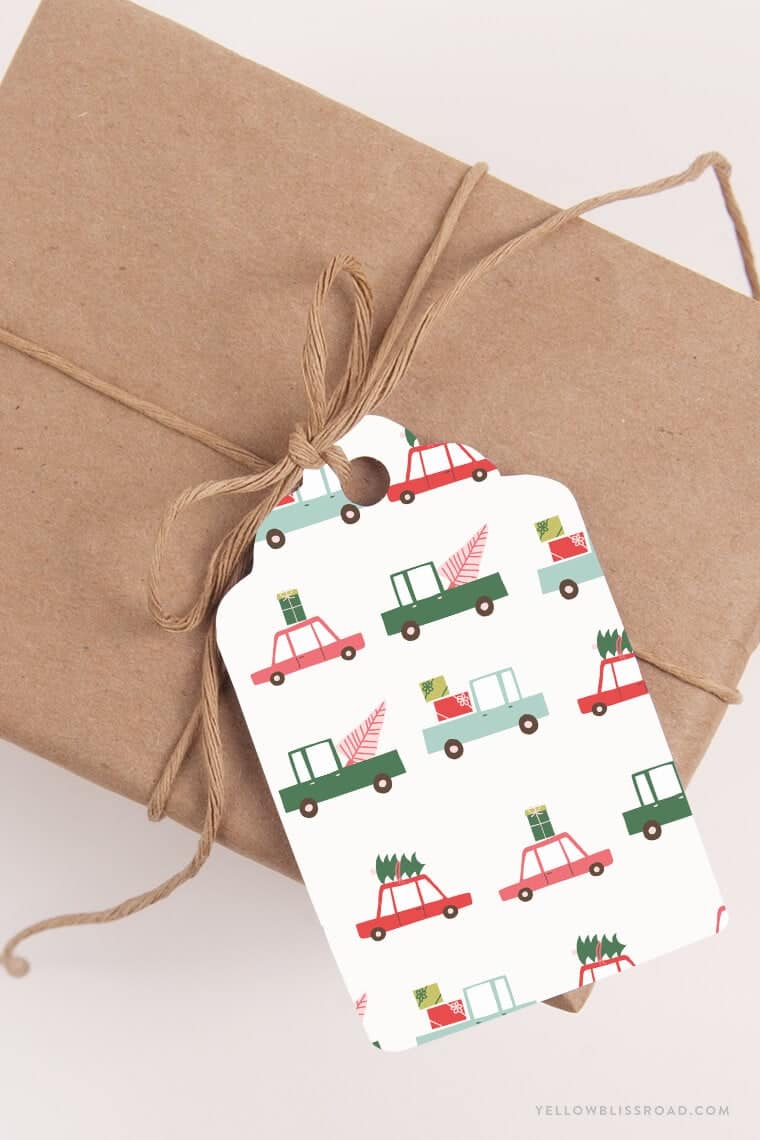 MY OTHER RECIPES
One of the things I always seem to forget is gift tags. I may have a closet full of gifts and beautiful wrapping paper, but I'm usually scrounging during the final countdown to Christmas to find tags…and [don't judge] but all to often I've scribbled the name of the recipient in black Sharpie across the front of the package.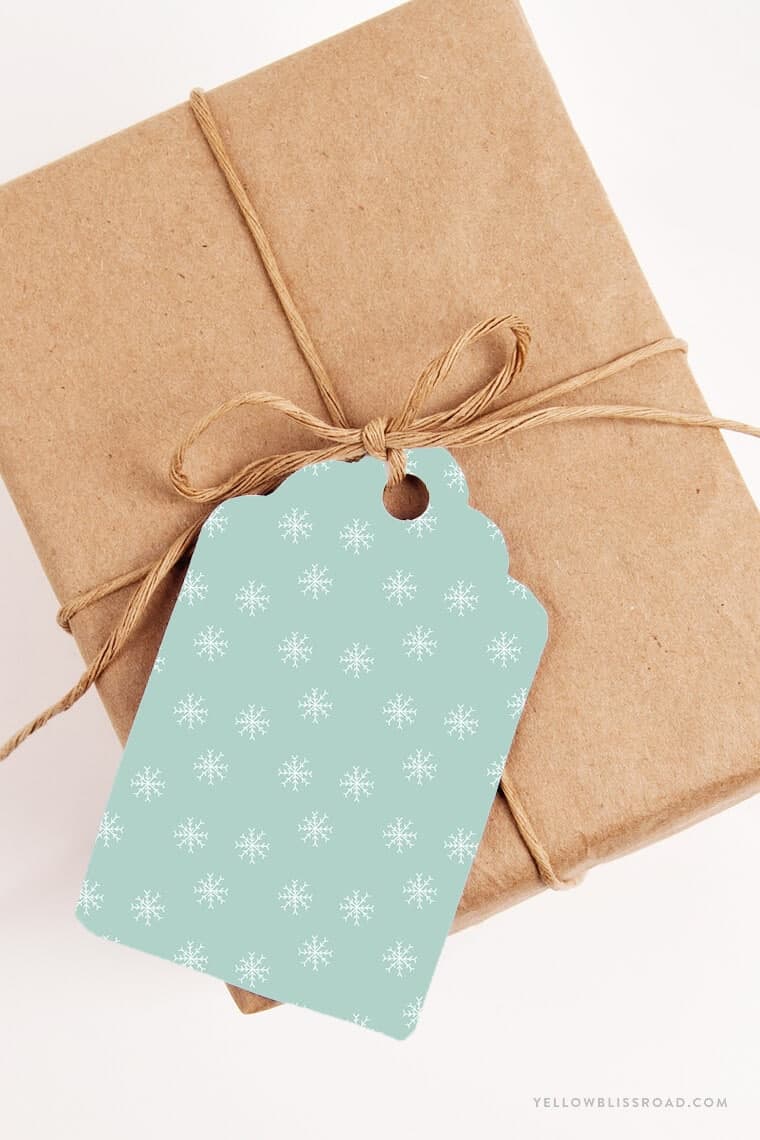 Free Christmas Gift Tags… these are so easy to make!
If you're like me, I've got a solution for you! I have lots of gift tags that you can find and download on my site, plus I've got some new tags this year that haven't been offered anywhere else!
I love non-traditional colors for Christmas that still kind of stay with the traditional, like lighter reds and more muted greens, aquas and even pinks and blues. This set has all of those in fun, easy to use tags that you can print at home. I recommend using a good quality cardstock for printing, or have your tags printed at a print shop, like Office Depot or Staples.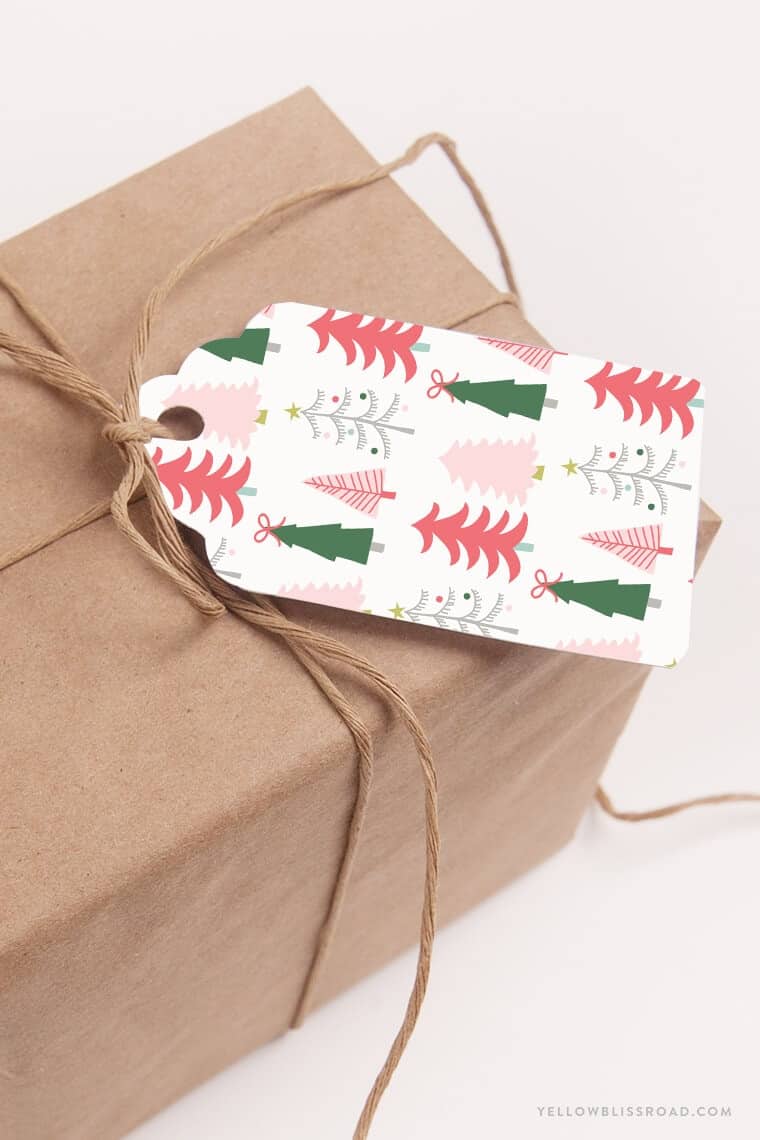 Once printed, cut the tags out with sharp scissors, punch a hole at the top, and attach the tags to your packages. The backs are blank so you can write the recipients name and a short message if you wish.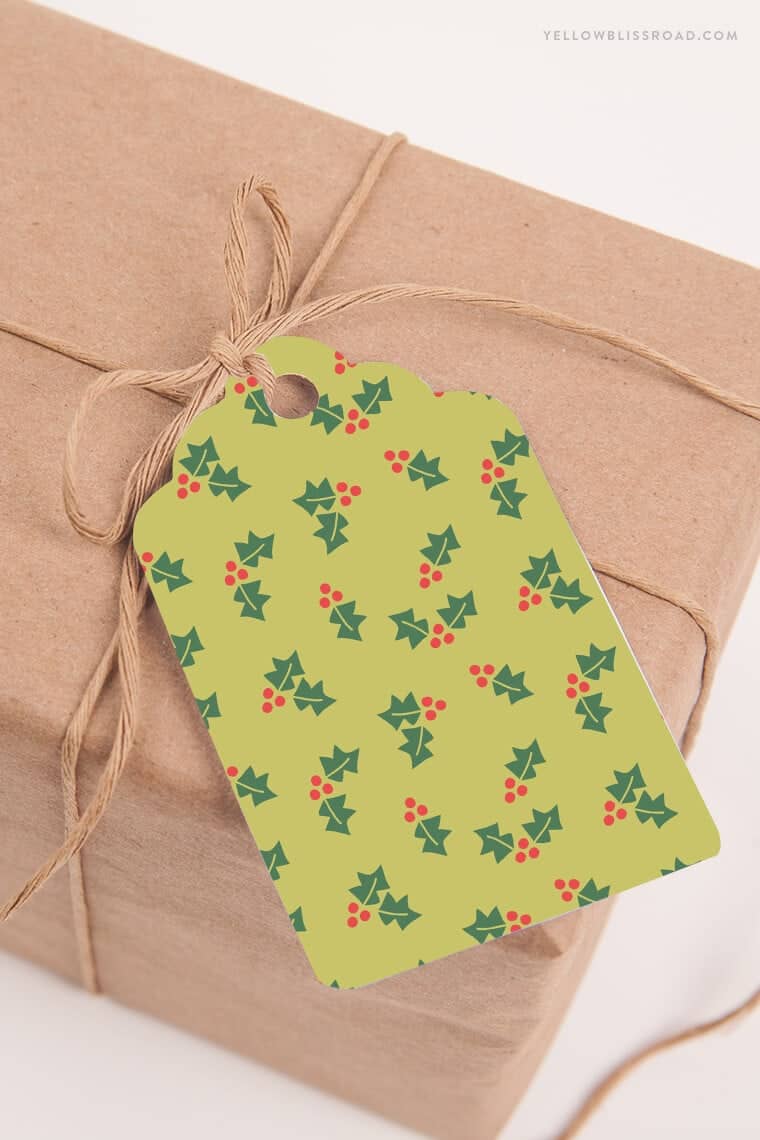 If you hop over to Yellow Bliss Road today, you'll also find a coordinating greeting card! The cards come two to a page and are meant to be printed on cardstock, just like the tags. They fit into a note card envelope, or can be simply attached to your gift with ribbon or tape.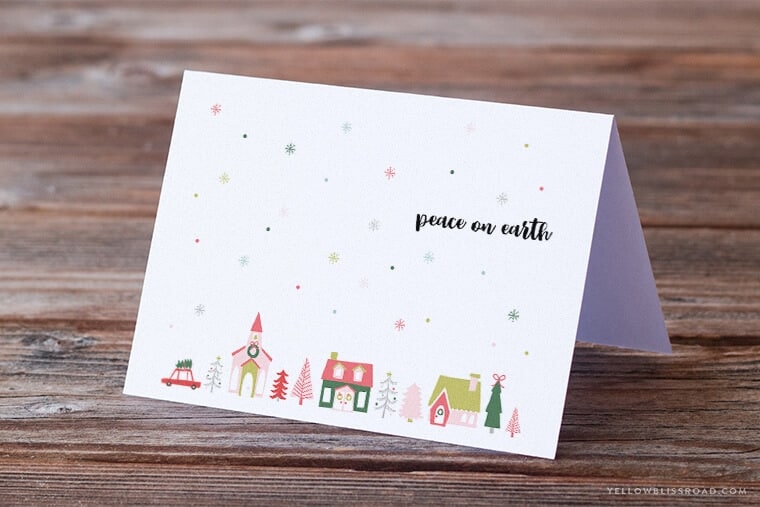 Free Christmas Gift Tags …available here!
I hope you enjoy the free printable gift tags, which can be downloaded HERE.
If you're looking to get more organized this holiday season, be sure to check out our 2016 Christmas Planner, which includes over 25 pages of holiday organization from calendars, shopping lists and planners, menu planning, and so much more!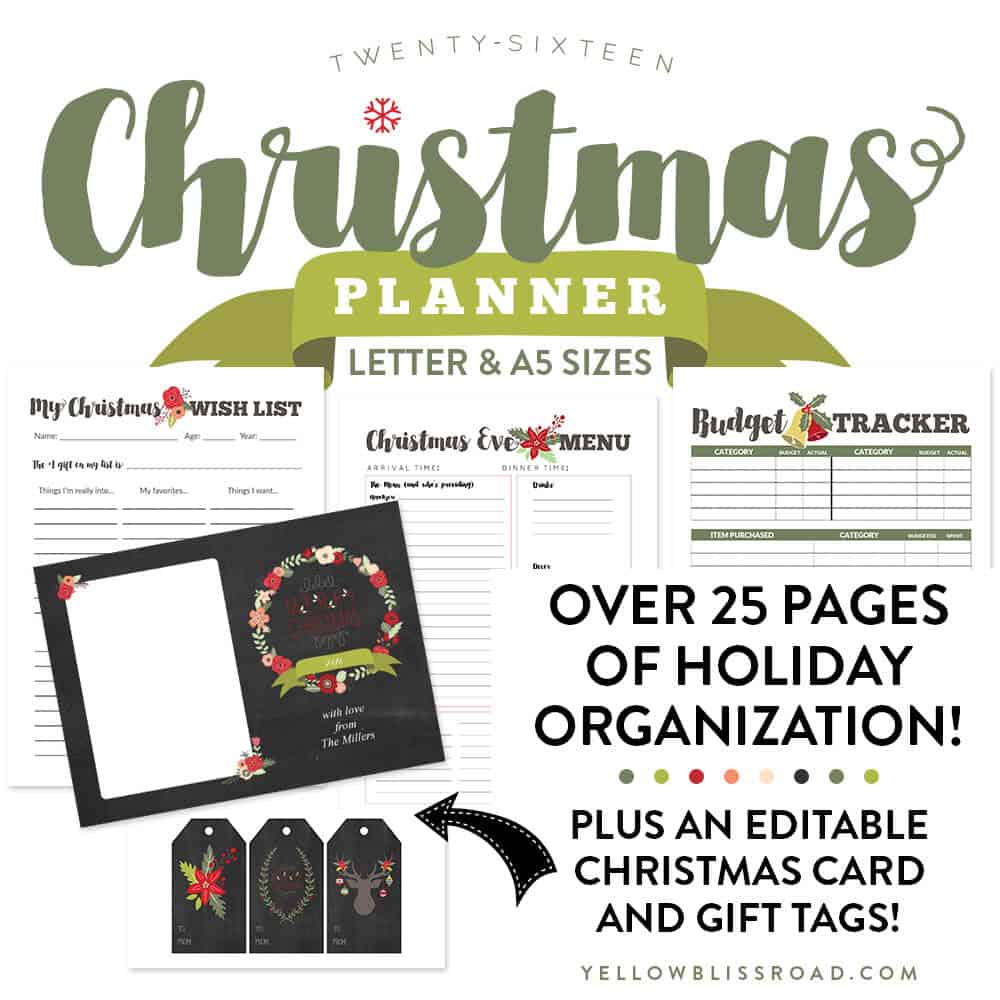 Be sure to check out all of our FREE Christmas Printables, HERE and Gift Ideas HERE!

Kristin is a busy mom who loves to cook, bake, design and create. All of the recipes, projects and tips she shares are created with busy families in mind. Kristin craves simplicity, creativity and gallons of iced tea with lots of lemon! Sign up for our newsletter HERE to be sure you don't miss a thing – and be sure to check us out on Facebook, Instagram and Pinterest!
If you love these adorable Christmas printables, you'll enjoy these too!