Free Printable Easter Wall Art – a beautiful and joyous "He is Risen" printable, a gorgeous print to add to your Easter decorations.
Hey, all! Erin here from Strawberry Mommycakes and I'm sharing this beautiful Free Printable Easter Wall Art!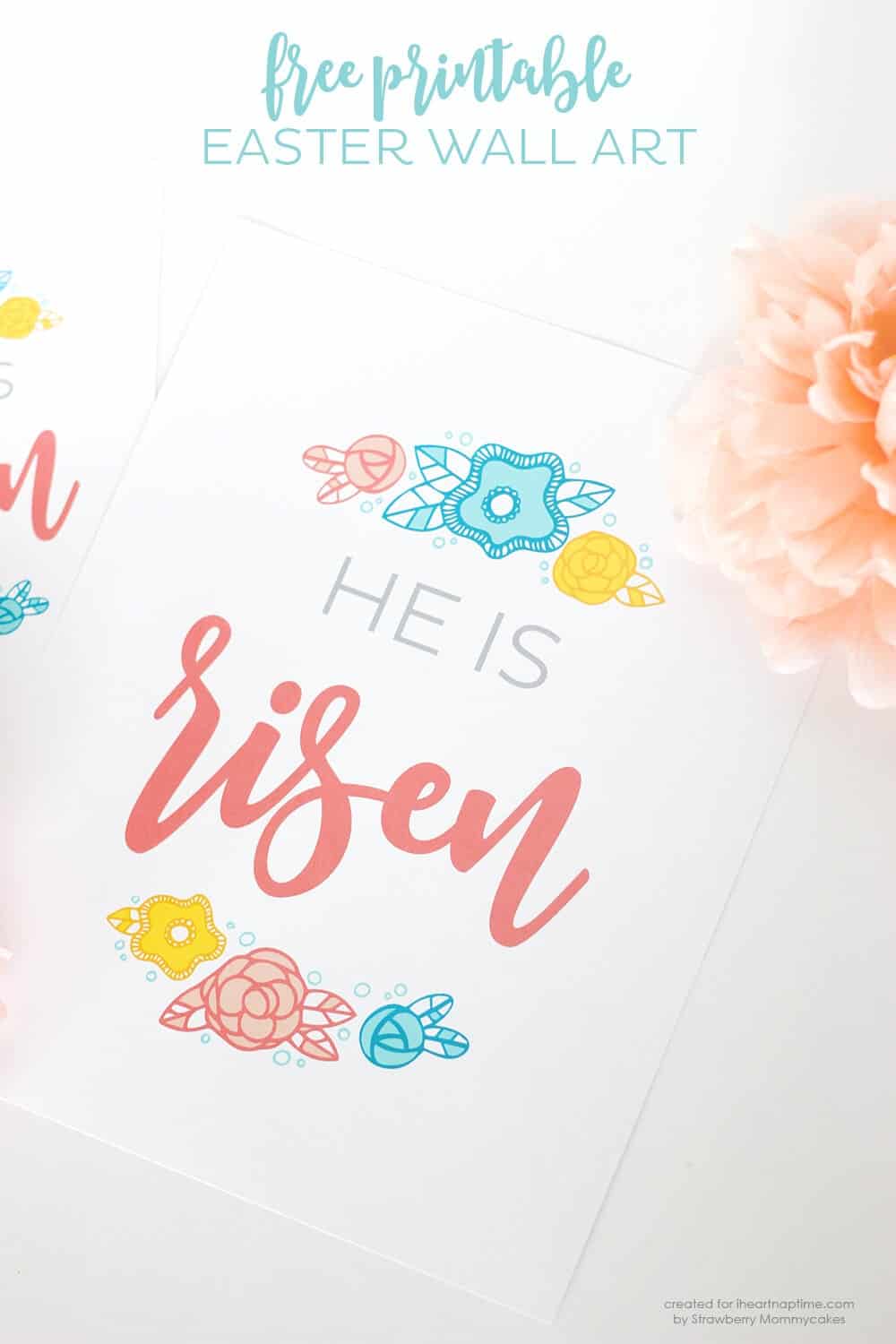 I 've shared A LOT of Easter bunny printables, like these Star Wars Bunny Boxes, Frozen Bunny boxes and regular Easter Bunny Boxes. I like putting bunny ears on boxes, apparently.
I just realized that I hardly ever share religious Easter printables, and I needed to remedy that because I love the hope and joy that this holiday brings. This Printable Easter Wall Art is the perfect way to add some of the spirit of this holiday into your home.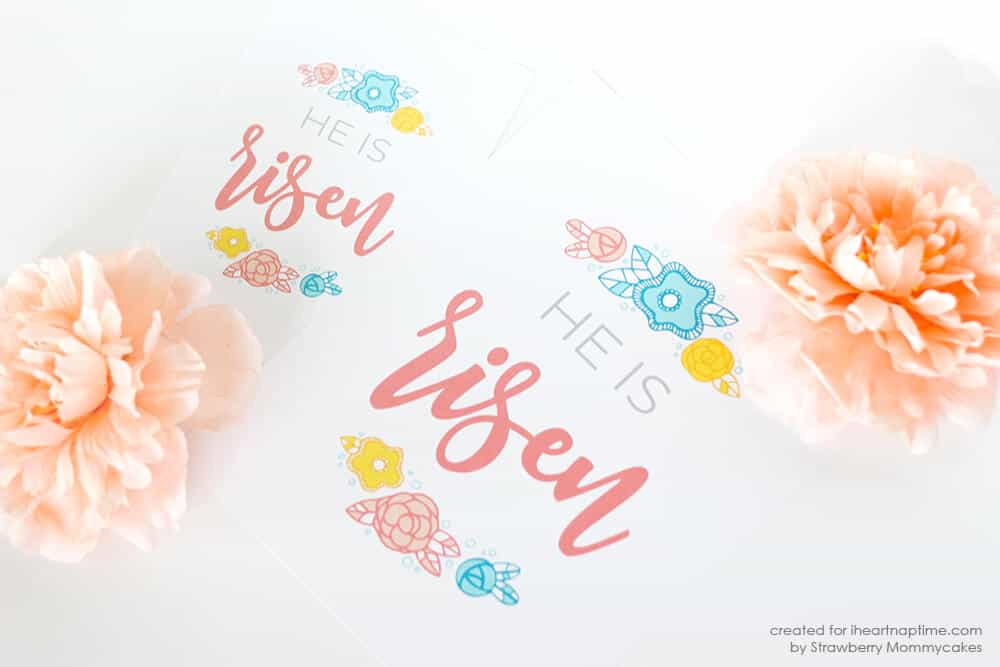 My favorite Easter hymn is "He is Risen" so it was fitting that I chose that song title for this printable. If you haven't heard it, you NEED to listen to it before Easter this year. It's bold and joyous…I just love everything about that song. It reminds me of singing in our Easter Pageant for church. This was always a go-to song for a reason!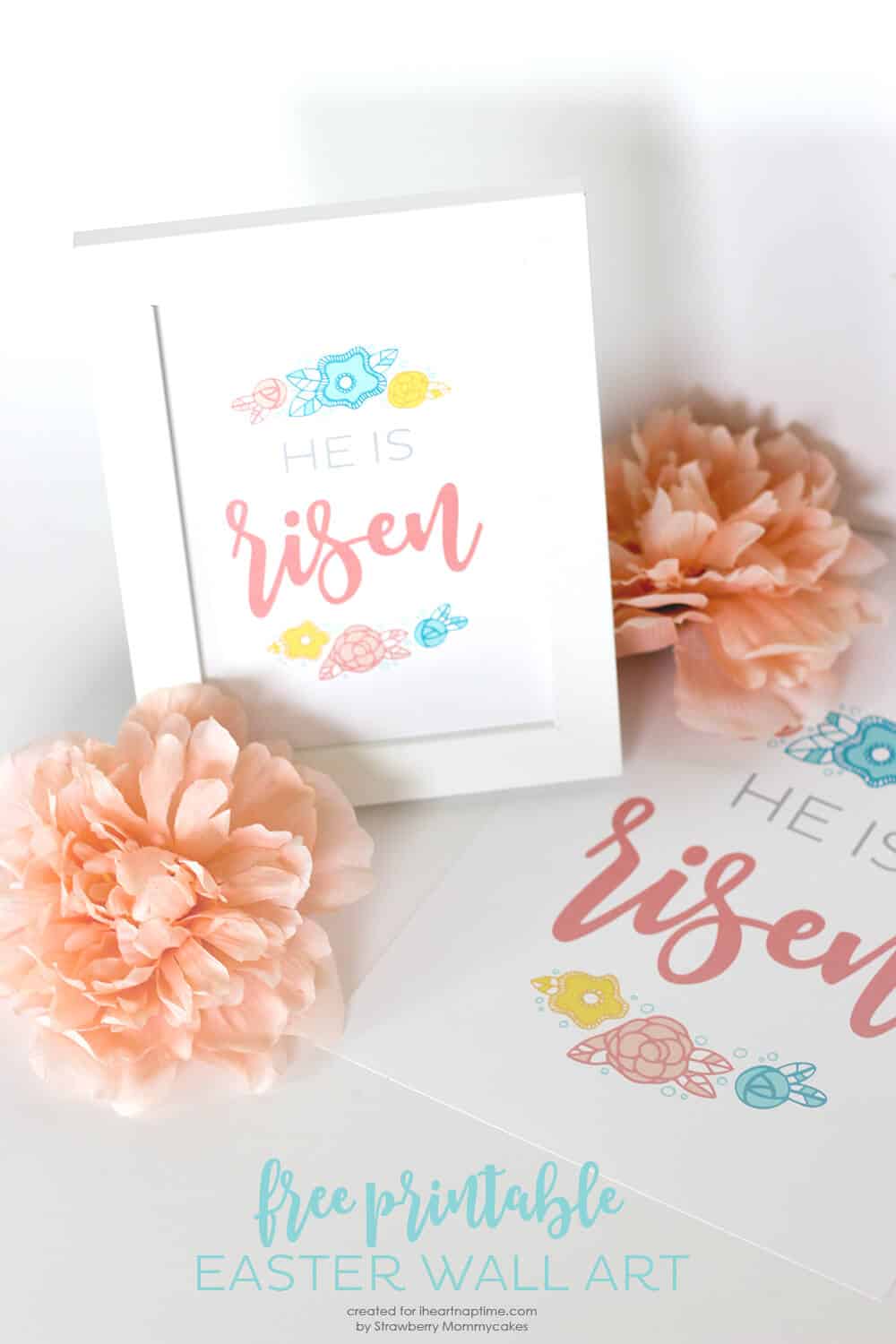 I've included an 8×10 inch and a 5X7 inch print. I have a pretty white frame that I put the 5X7 inch print in, and it looks great with my Easter decor.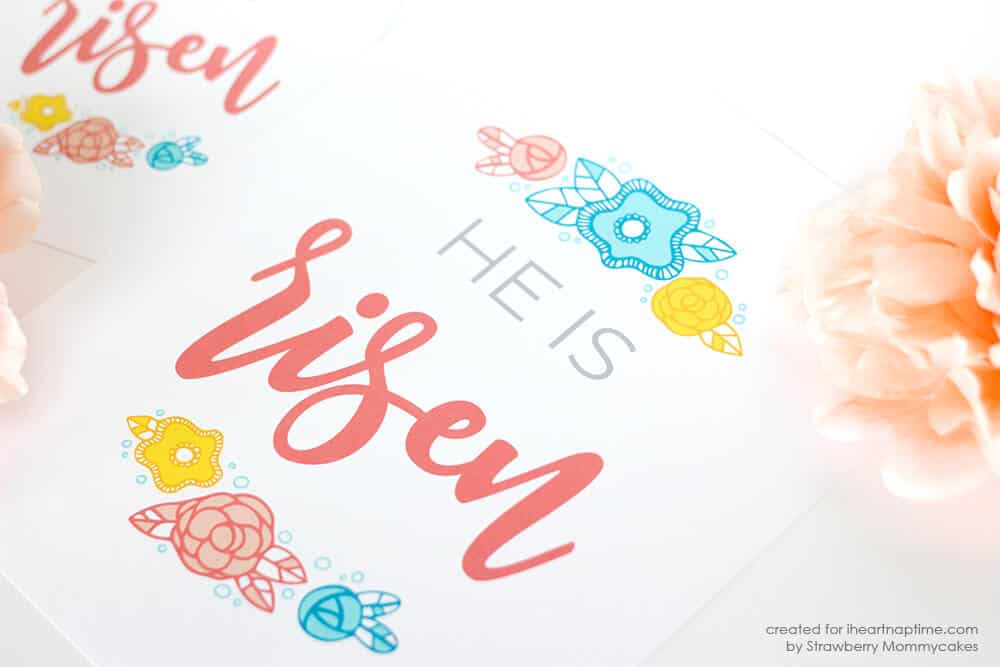 The flowers are hand drawn with a sharpie, and then I digitize everything in Adobe Illustrator. If you would like to learn how to create printables like this, my course Printable Crush will be launching soon! I love being able to create custom artwork for my home. Since my tastes change on a whim, it's also less expensive. I'd love for you to join me so you can create your own Printable Easter Wall Art (or any type of wall art for that matter)!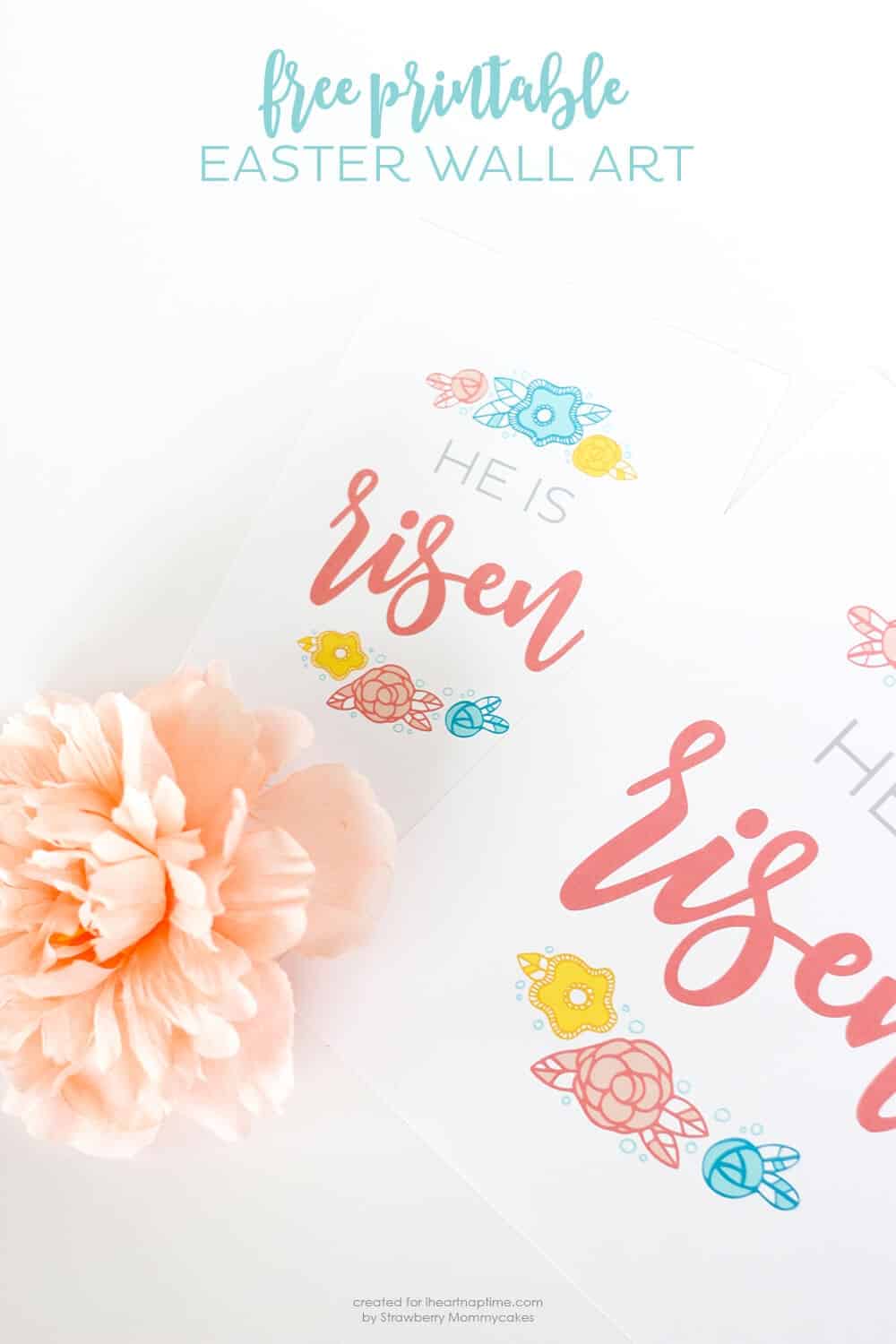 I hope you enjoy this pretty printable in your home and have a great Easter!
Thanks, Erin!
If you enjoy this free Easter printable, you'll enjoy these projects too!