New Year Photo Props – celebrate the new year with friends and family with these adorable, free printables!
Free printable New Year Photo Props (2014, 2015, 2016, and fill in the blank) by Erin of Strawberry Mommycakes for I Heart Naptime.

My printables from 2014 and 2015 were such a hit I decided to update them for 2016! I also  I created these FREE Printable New Year Photo Props to help ring in the New Year! They're funny and sparkly…just the way I like to celebrate. I love the combination of gold and black with the pop of red for the lips. It reminds me of a silent film.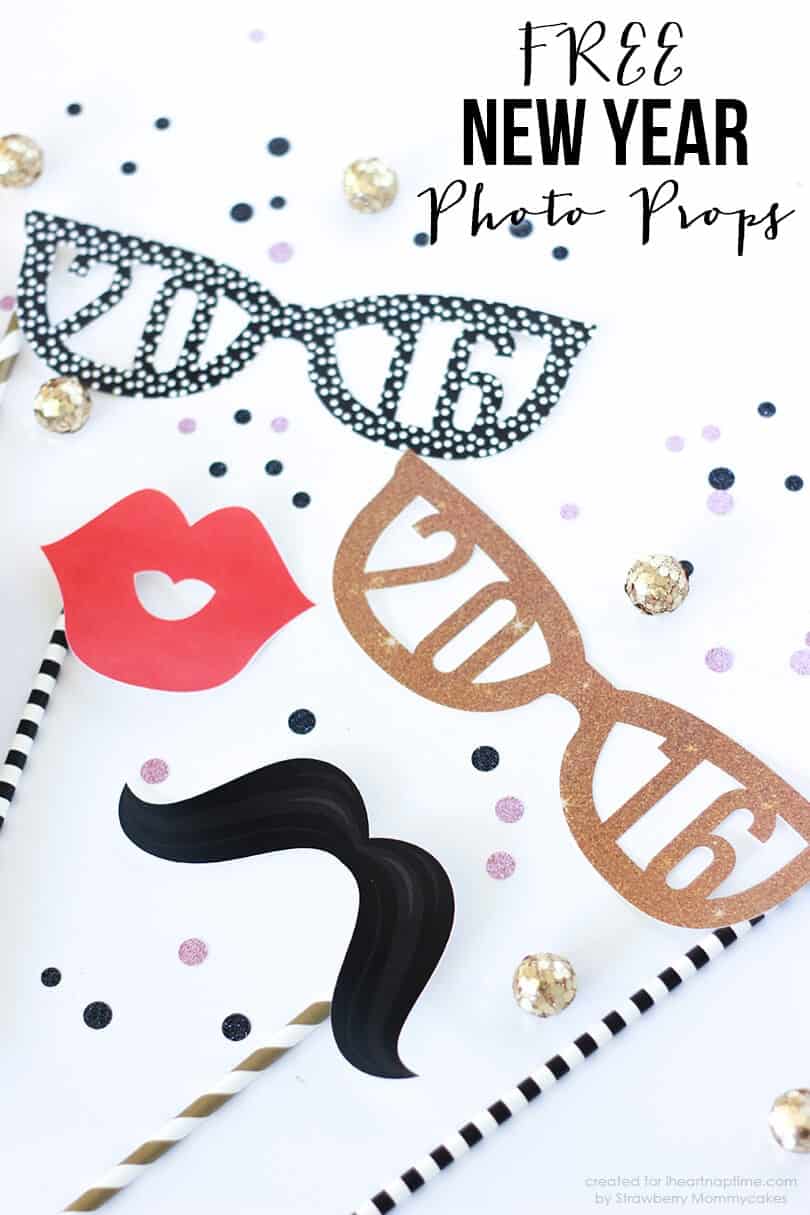 This printable set includes a top hat, crown, 2014 glasses, lips, a mustache, two pattern pages and two Happy New Year signs. My daughter, the model, had such a blast playing with these, but I'm pretty sure adults will like them too ;) I'm such a big fan of mustaches for New Year's, I created some cute straw printables for my own blog!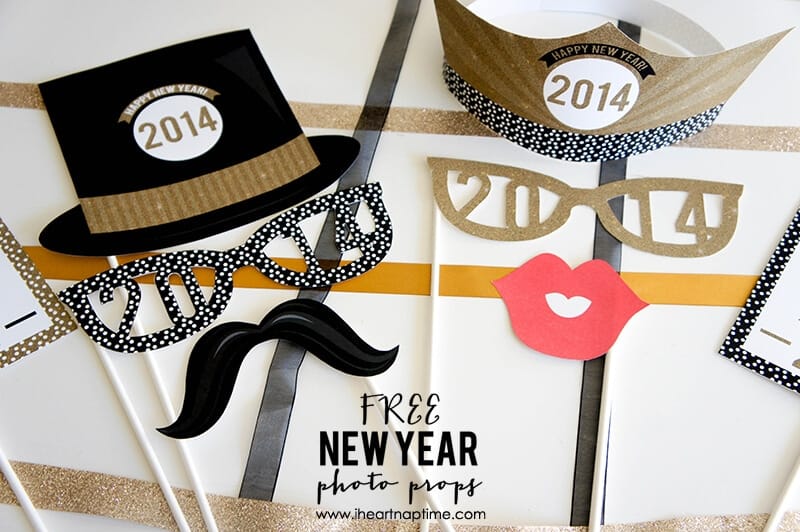 Supplies: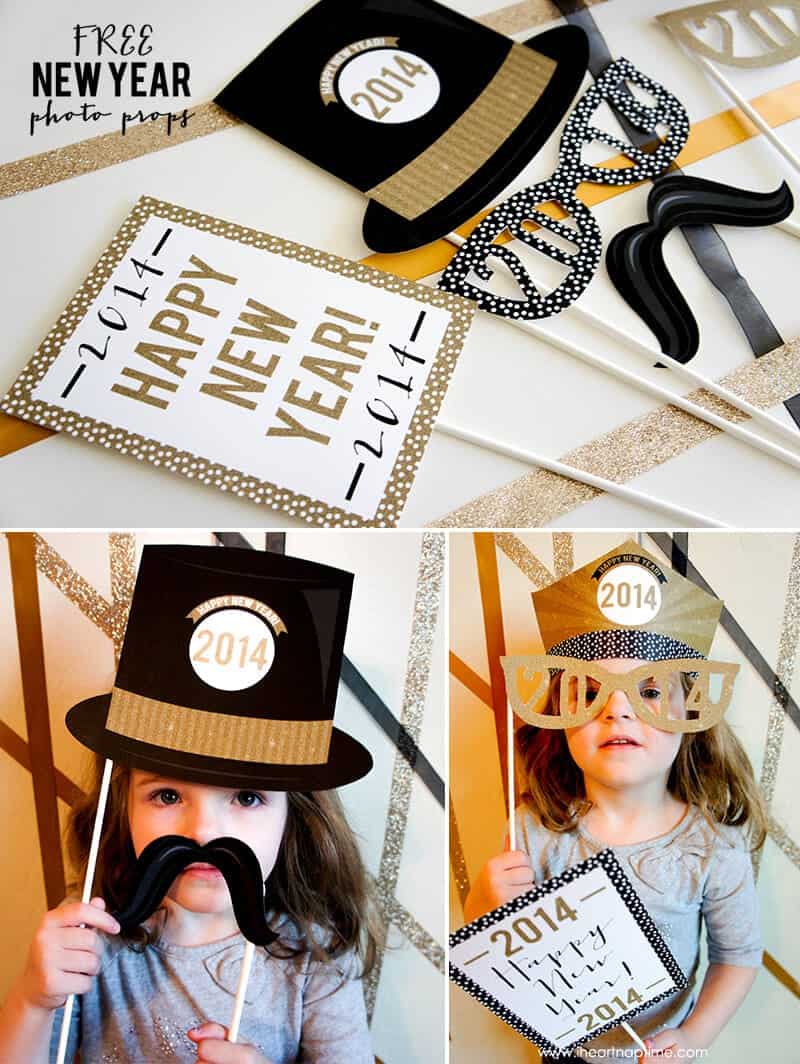 Instructions:
For the hat, signs, lips and mustache, you'll just print and cut them out. The glasses are a little trickier but so worth it! You'll cut them out with scissors and then cut the inside out with an X-acto knife. You'll then attach each item to a brownie pop stick with hot glue. For the crown, you'll cut out each piece and then glue the bands to the back side of the crown image, measure around your head (or whoever is going to wear the crown) and then glue the bands together.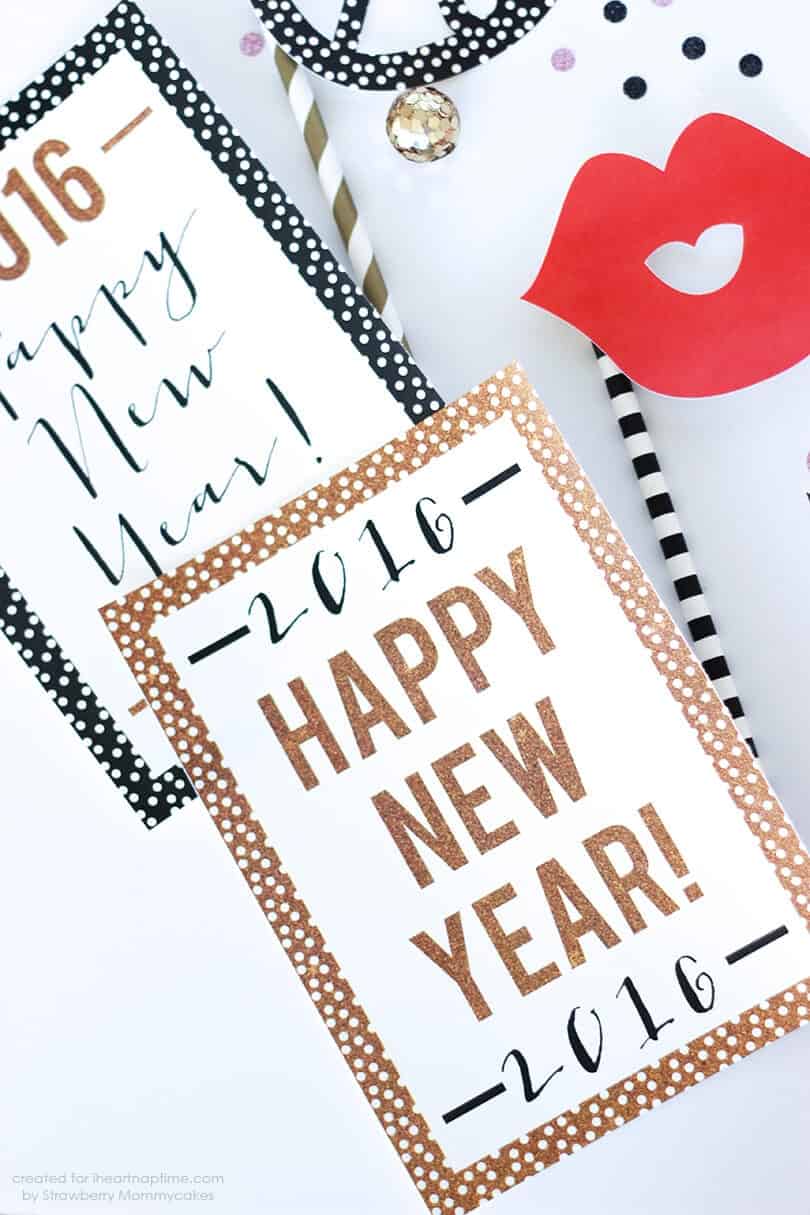 I hope you enjoy these Printable New Year Photo Props as much as I did! Thanks so much for reading my posts this year and have a wonderful holiday season!
Looking for more great New Year's ideas? Enjoy your evening with these easy, amazing appetizers!