Welcome to the Crazy Christmas Event! If you're new here, join us on Facebook and Pinterest. Now let's give Courtney from Paperelli a big welcome! We're so happy to have you guest posting!
A beautifully wrapped gift is a wonderful way to take your gift giving this season over the top! Hey!! It's Courtney from Paperelli and I am here today with a dose of Crazy Christmas Event cuteness. Which comes in the form of a gift tag printable.
The project is simple, but this printable can add plenty of unique flare to your wrapped gifts this season! All you need to do is download, print, trim, and add to your gift. Make it your own with washi tape, feathers, twine, pinecones, or your favorite ribbon.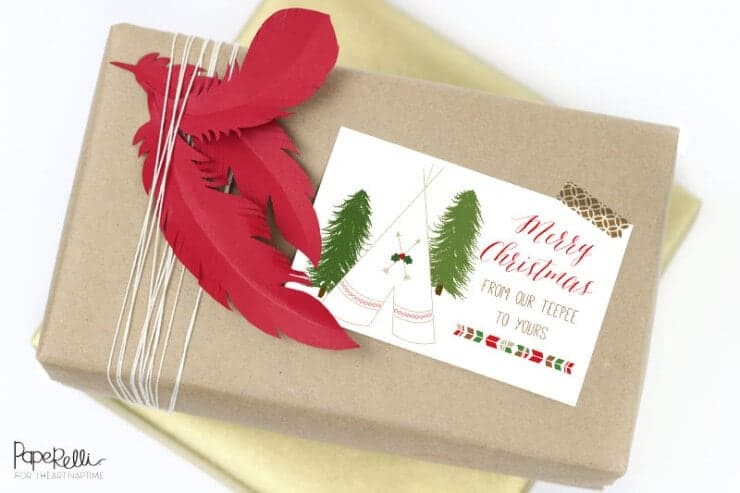 I imagine this Christmas Teepee Gift Tag on any gift from your family to another! Think… neighbor gifts! Or…gifts for your colleagues! Too often I find myself tossing a dozen cookies on a plate and calling it good. But this year, I can't wait to package my neighbor gifts with this Christmas Teepee Gift Tag. Say goodbye to a plain 'ol plate of cookies! Peace.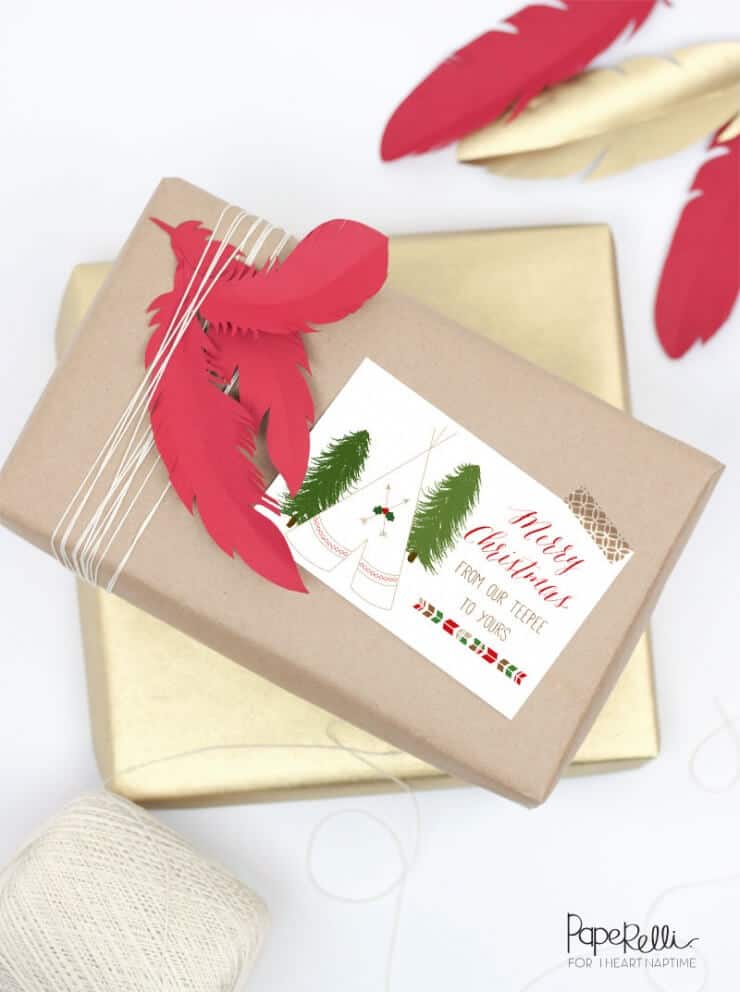 I can't wait to see what you do with your gift tag! Be sure to snap a picture and tag @paperellidesigns and @iheartnaptime on Instagram. Happy gift wrapping!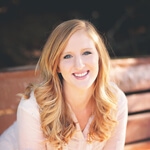 About Me | I am Courtney and the designer behind Paperelli. I LOVE designing invitations, cards, and printables! When I am not designing, you can most likely find me being tackled by my wild 3 year old boy or having Pandora dance parties in the living room with my daughter. I love my busy life of juggling being a mother, designer, small business owner, and wife to my ridiculously supportive spouse! My creativity is fueled by red Skittles, Crystal Light, and salsa! Follow my adventures on my Instagram, Pinterest, Facebook.
Click HERE to see more from our Crazy Christmas Event