Gingerbread Loaf with Cream Cheese Frosting
Gingerbread Loaf with Cream Cheese Frosting… a family favorite that is so easy to make, and tastes like it came from your favorite coffee shoppe!
I am so excited to be here today as part of I Heart Naptime's Crazy Christmas Event. Jamielyn is one of my favorite people and I am lucky to be able to be friends with her in really life. My name is Amy and you can normally find me sharing all sorts of Recipes, Crafts and DIY Projects on my site, The Idea Room.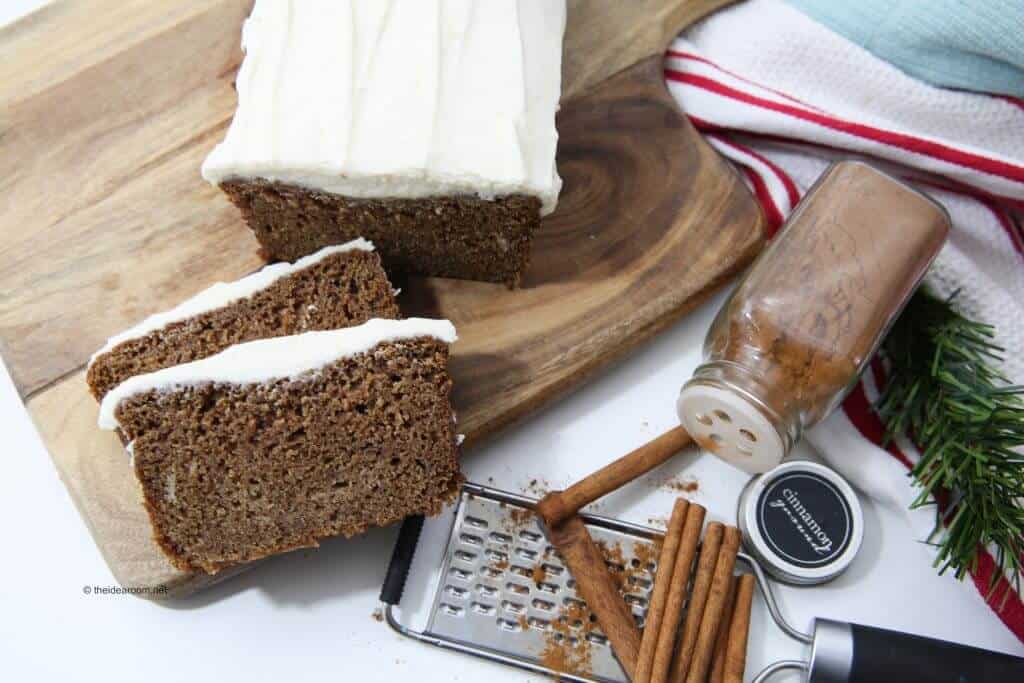 MY OTHER RECIPES
Christmas is one of my favorite Seasons of the year for so many reasons. One of those reasons is the excuse to bake lots of delicious baked goods. I am excited to share one of our family's favorite Quick Bread Recipes that is perfect for the Holidays! This Gingerbread Loaf with Cream Cheese Frosting is so good, you will want to make it year round!
This recipe tastes just like the Gingerbread Loaf you can get at Starbucks but you can make it right in the comfort of your own home. The best thing about being able to bake it yourself is that you can eat the whole loaf a piece or two while cuddled up in your jammies watching Christmas movies. Another reason you might want to make this at home is that your entire house will be filled with the most amazing smell!
Printable Gingerbread Loaf Recipe:
Gingerbread Loaf with Cream Cheese Frosting
Ingredients:
For the bread:
1 1⁄2 cups flour
2 teaspoons ground cinnamon
1 teaspoon ground cloves
2 1⁄4 teaspoons ground ginger
1 teaspoon salt
1 teaspoon baking soda
1⁄2 cup butter, softened
1 cup sugar
1 cup unsweetened applesauce
For the frosting:
3 tablespoons butter
3 cups powdered sugar
2 ounces cream cheese
1⁄2 teaspoon vanilla
4-6 tablespoons milk
Directions:
Preheat oven to 350 degrees. Line a 9x5 inch bread pan with nonstick foil and spray with nonstick spray.
In a medium bowl whisk together flour, cinnamon, cloves, ginger, salt, and baking soda. In a large bowl cream together butter, sugar, and applesauce.
Add dry ingredients to wet ingredients and mix until blended. Pour mixture into prepared baking pan. Bake for 45-55 minutes until a toothpick inserted into the center comes out clean. Allow to cool on a cooling rack.
For the frosting, in a medium bowl cream together butter, cream cheese, powdered sugar, vanilla, and milk until smooth and spreadable. Spread over cooled gingerbread loaf. Allow to set up for 1 hour.
Store in airtight container.
This Gingerbread Loaf is so delicious!
But you don't want to just take my word for it…go ahead and make some today. I promise you won't regret it…unless of course you do eat the entire loaf and you have to pull out your pants with the stretchy waist band.

Stop on over and see some of my other favorite Christmas projects and recipes like these: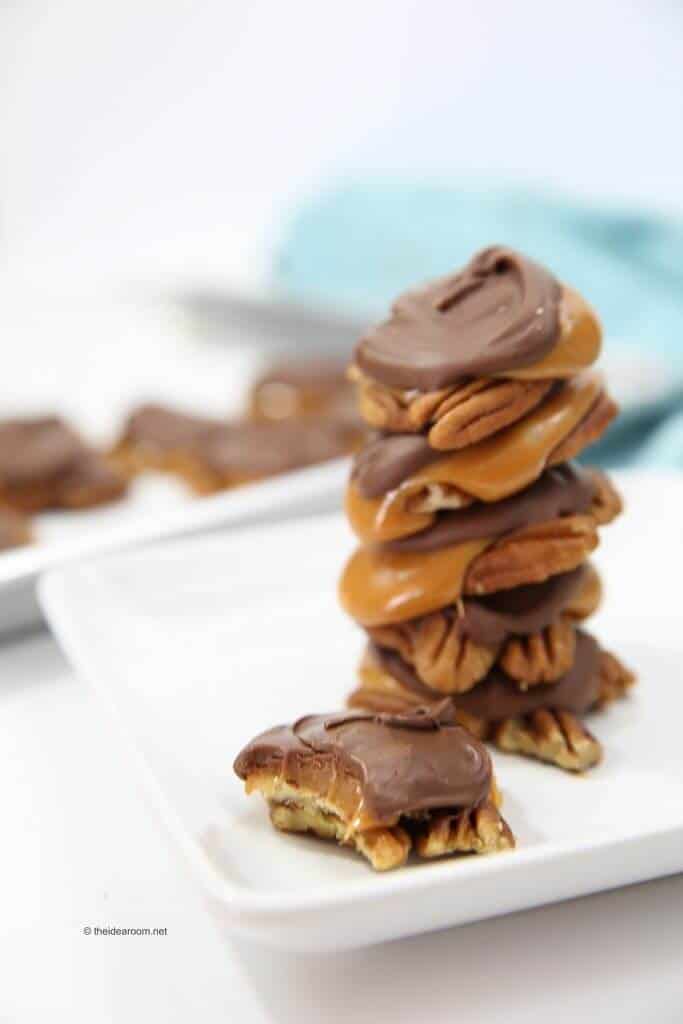 Whipped Peppermint Sugar Scrub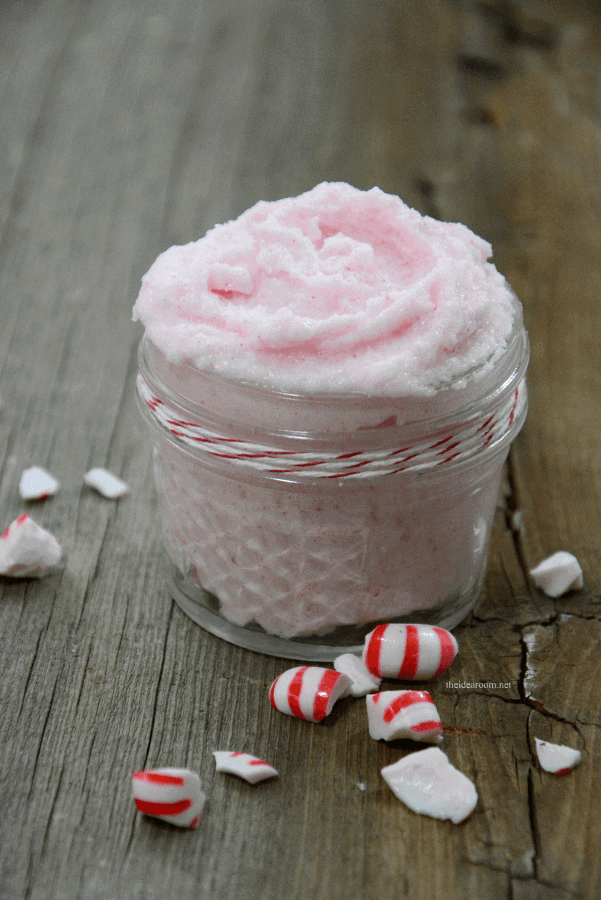 Thanks, Amy!
If you love this delicious holiday treat, you'll enjoy these too!
Join in! Leave a comment!
Comments