Giveaway: Chest R Desk


Hi friends! Happy Friday! I have a fun giveaway for you today. YEA! You may remember a few weeks earlier I shared a little bit about the Chest R Desk.
Well, today I get to give a few away…just in time for Christmas! Wouldn't it be a fun thing for your little one to wake up to on Christmas morning?! You could even personalize it with their name. We got to review the white one and my son LOVES it! He is very protective of it too. He now stores all his crayons and coloring books in the storage box and pulls out the desk when he is ready to color. He doesn't need any help from me… he's 3!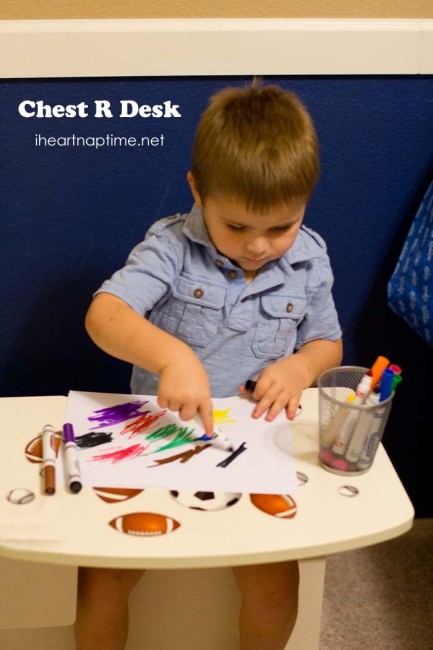 This new little piece of furniture called the Chest R Desk is so versatile. It's a chest, a chair and a desk all in one! It really is a great idea!

MY OTHER RECIPES
They sent us one for review and so far the kids are loving it! I think we need a second one so that they don't fight over the one we have.
Here's a little video below that shows how it works:

It works for kids between the ages 3-12 years old. It would be great for homework, craft projects, homeschool and so much more. I love how the little chest below allows your child to keep all their items with the desk. The design is great too! The hinge on the chest is one where it closes slowly so it will never slam shut. It also has a little cut out to avoid little fingers from getting smashed.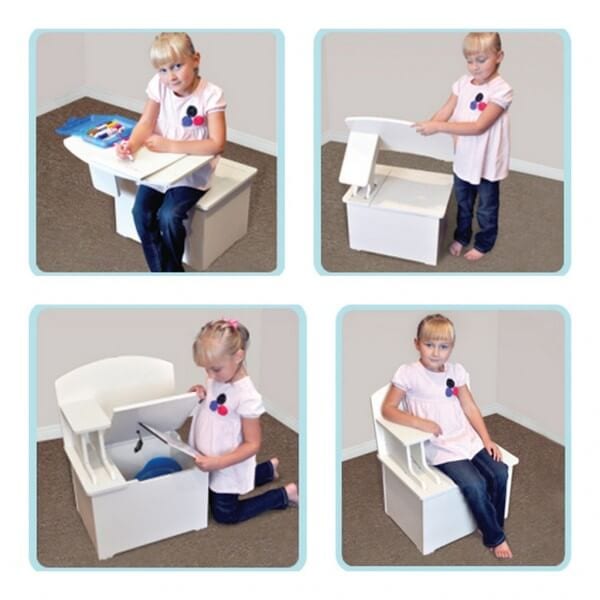 photo via Chest R Desk
It comes with decorative decals if you'd like to decorate it, or you could customize it however you'd like. Simple vinyl with your child's name on it would be so cute! At just under $60 dollars, it would make a great Christmas gift!
Visit the Chest R Desk if you're interested in purchasing, and you can also find the Chest R Desk on Facebook.
Enter to win a Chest R Desk (we are giving away 8 desks)
*Disclaimer: This is a sponsored post, all opinions are my own.
Join in! Leave a comment!
Comments