Hello friends! Happy Friday! Are you guys ready for Christmas crafting yet? I'm always in the mood once November hits! This year Michael's asked me to participate in their 'dream tree' challenge and it was so much fun! I was debating on a theme for this year and finally decided on a GOLD Christmas tree. I love how sparkly and festive gold is!
I had so much fun shopping for all my supplies at Michael's! After I picked up my supplies I hauled 2 carts (once in each hand) out to my van in the pouring rain. People probably thought I was nuts! A girls gotta do, what a girls gotta do!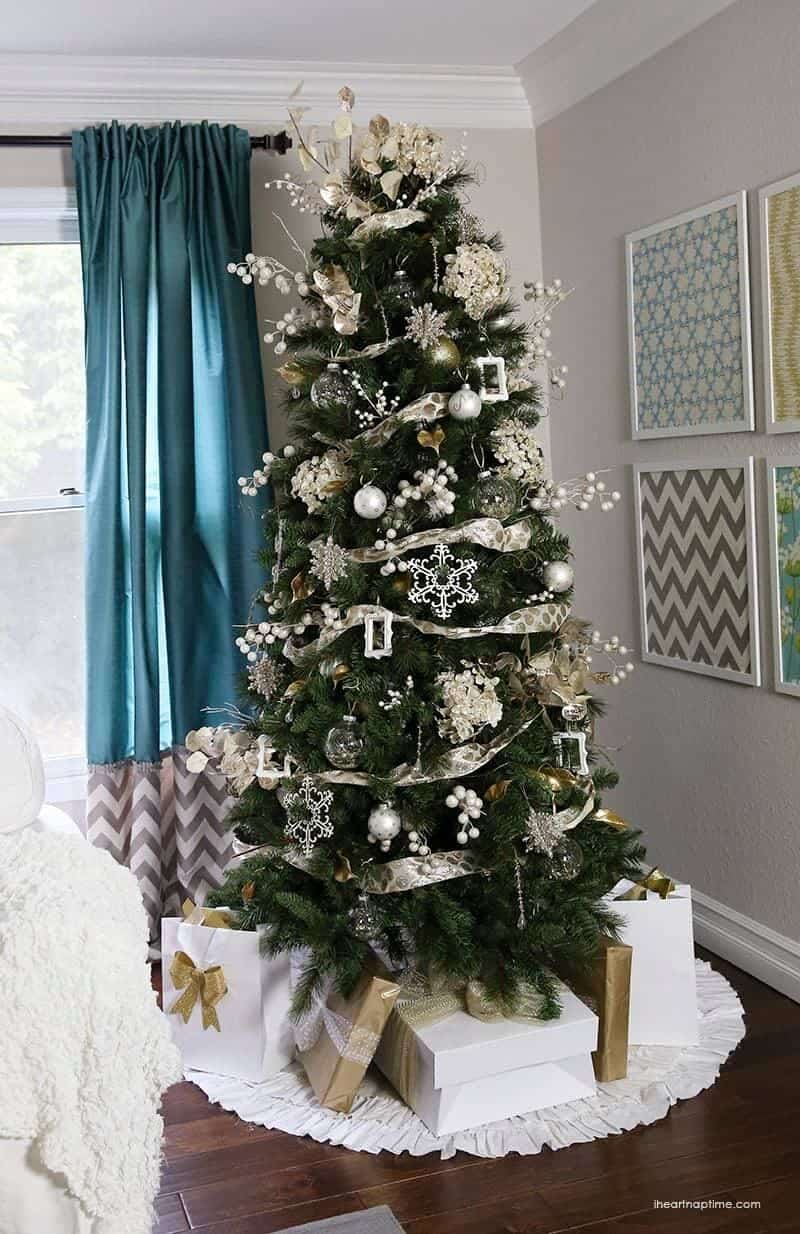 Here's my little helper. He loved helping me get this Christmas tree ready!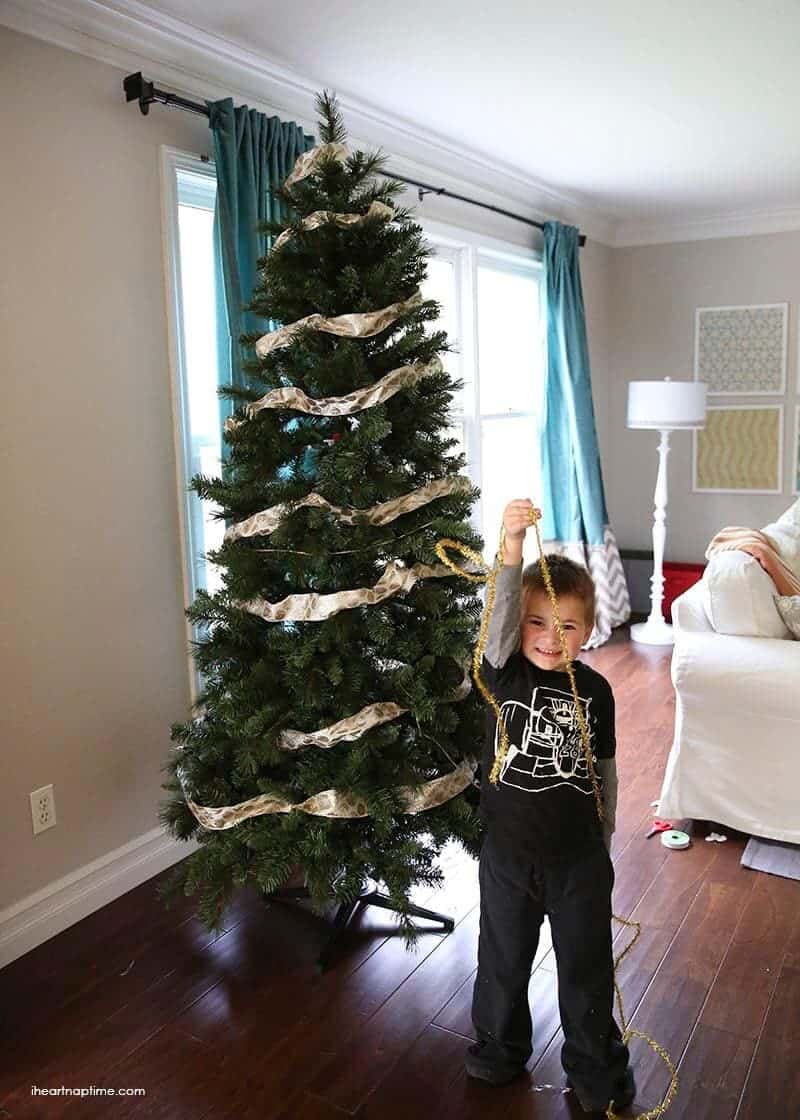 A few little tips when decorating a Christmas tree…
1. Start with your ribbon first
2. Add trims and flowers next
3. Fill in the tree with ornaments
Oh and buy a pre-lit Christmas tree! Seriously… such a time saver!
Gold Christmas tree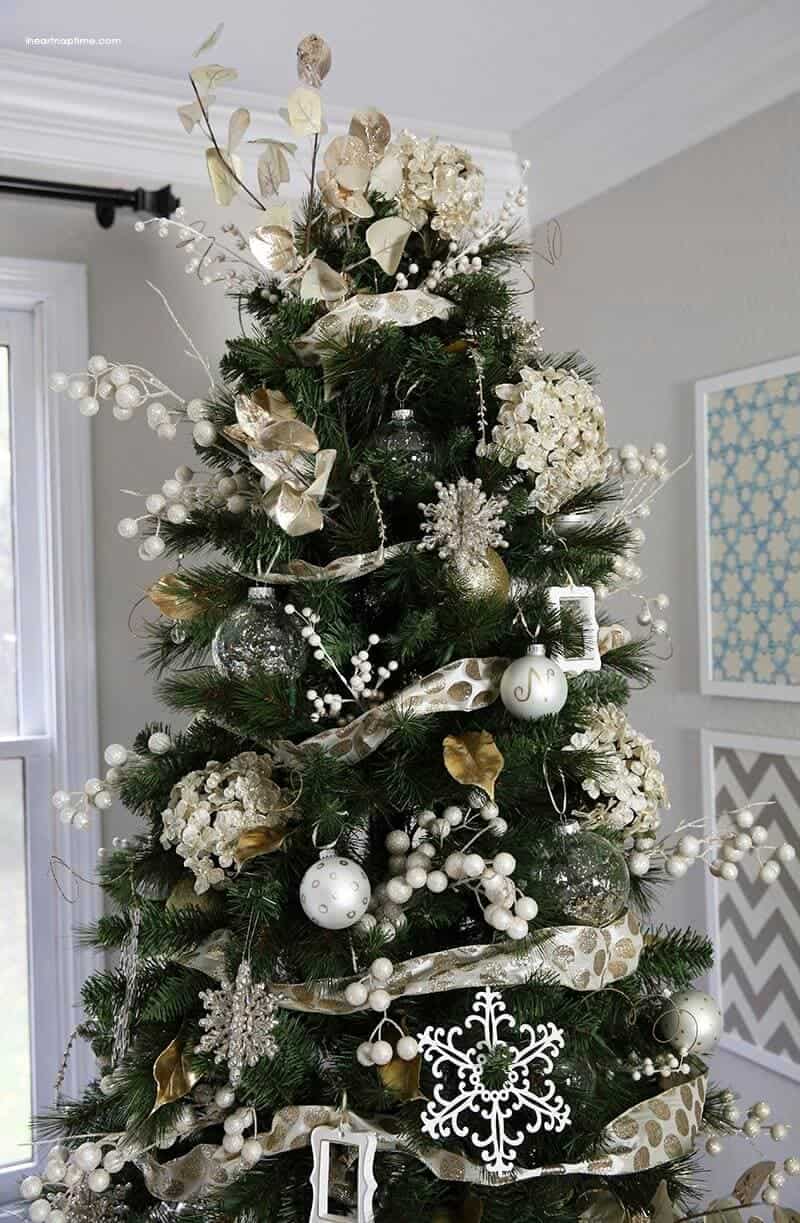 I love all the gold ribbons and trims I found in the floral section. They added the perfect touch. I also made a few ornaments as well. I couldn't help but add some glitter filled ornaments! You can never have too much glitter on a Christmas tree, right?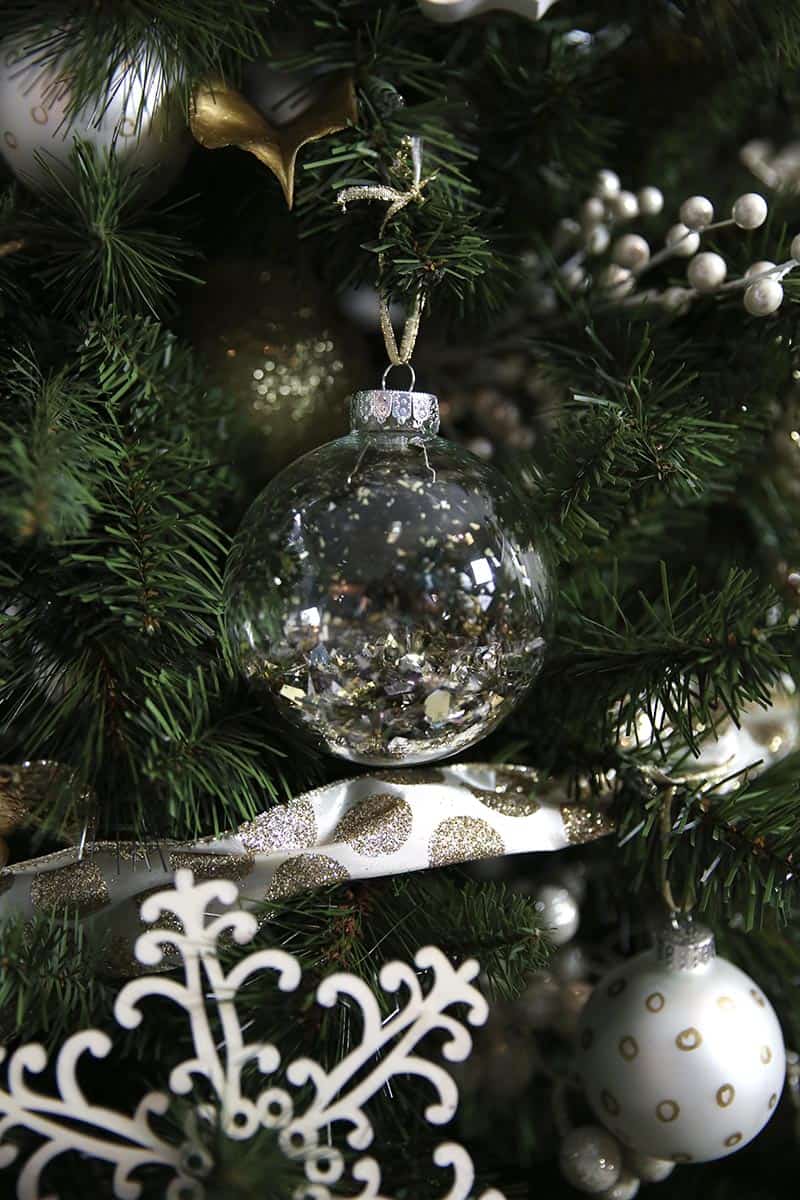 I also used my gold leaf pen to add gold touches on all the white ornaments. I just love that thing!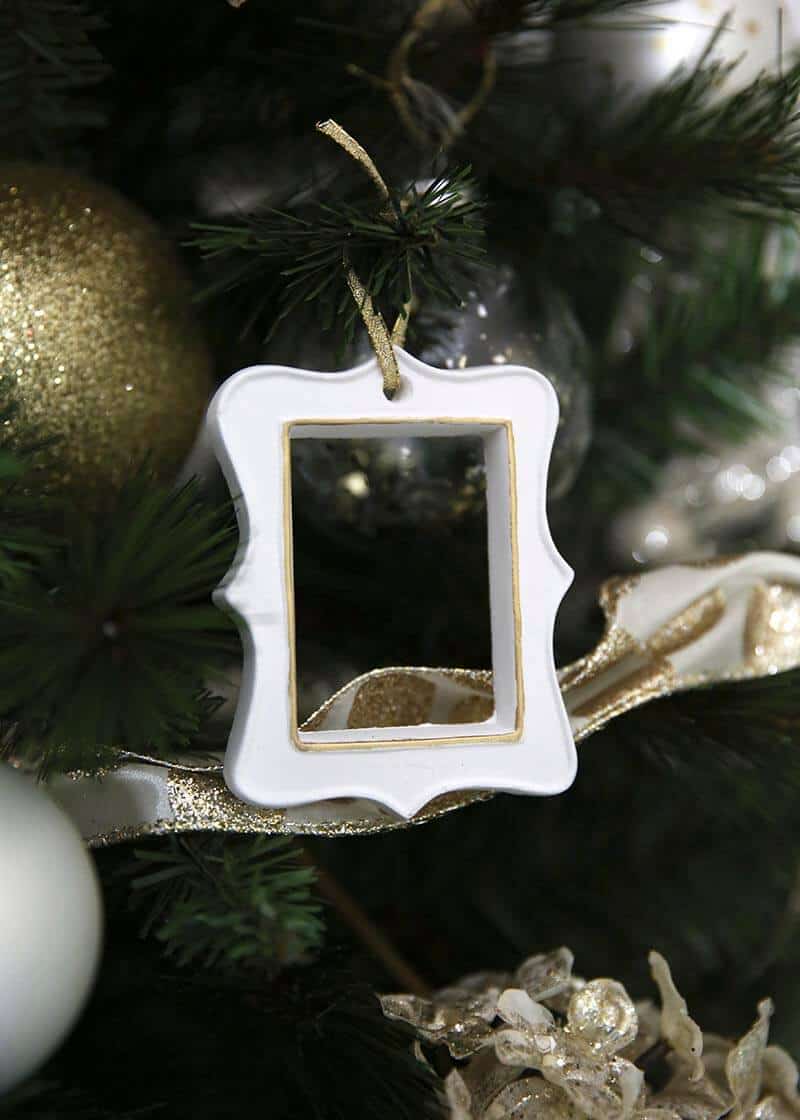 I love turning on the lights! My favorite part of the Christmas tree!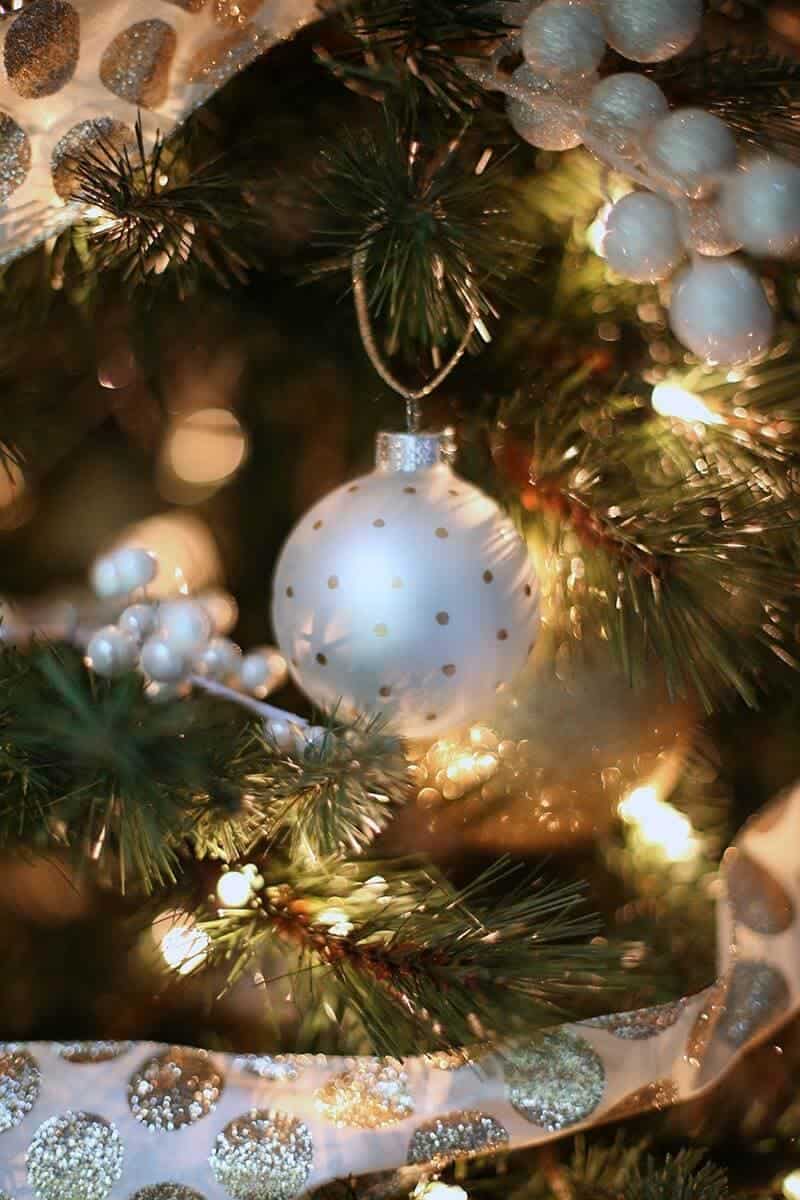 I'm so excited for the holiday season to begin!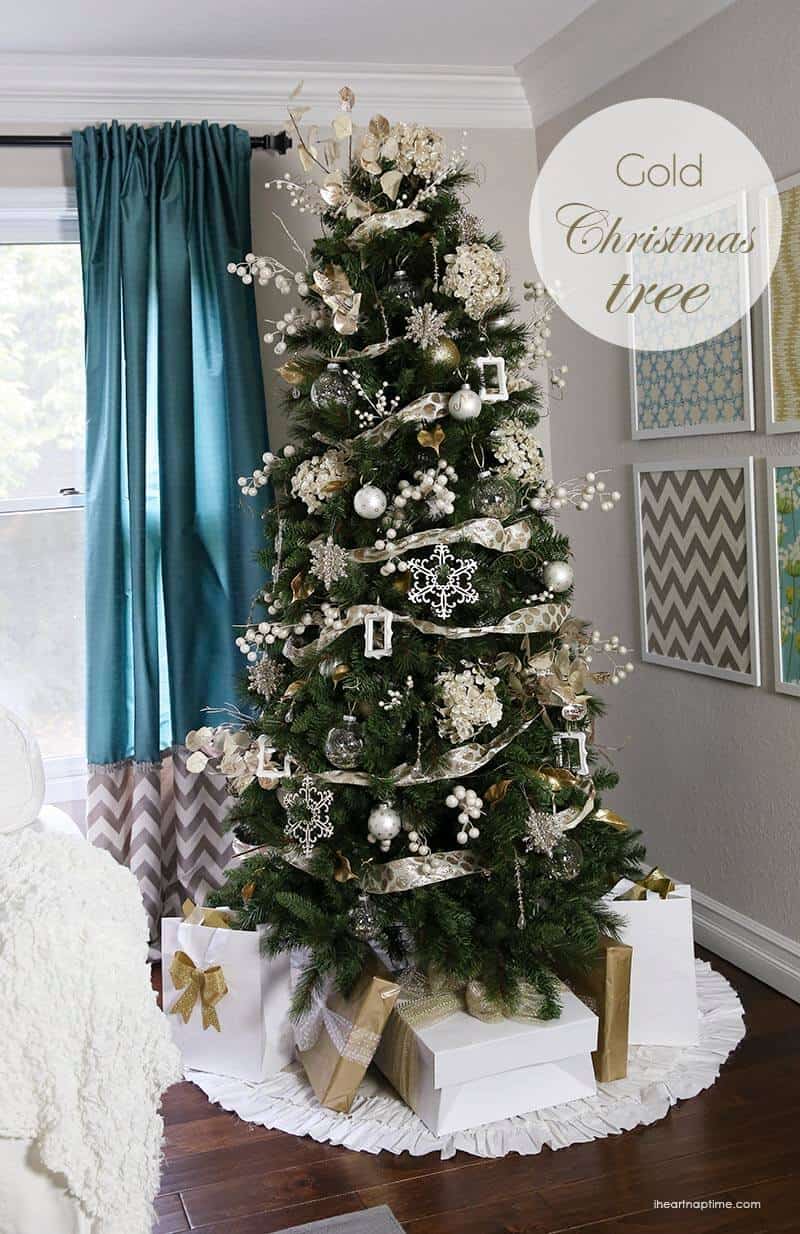 You can also check out my DIY ruffled tree skirt here.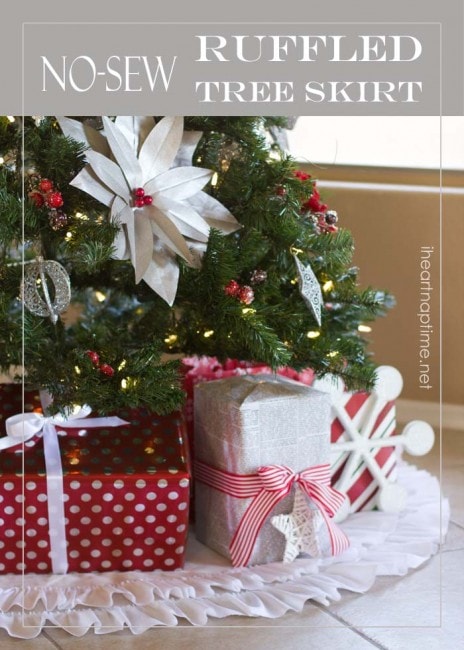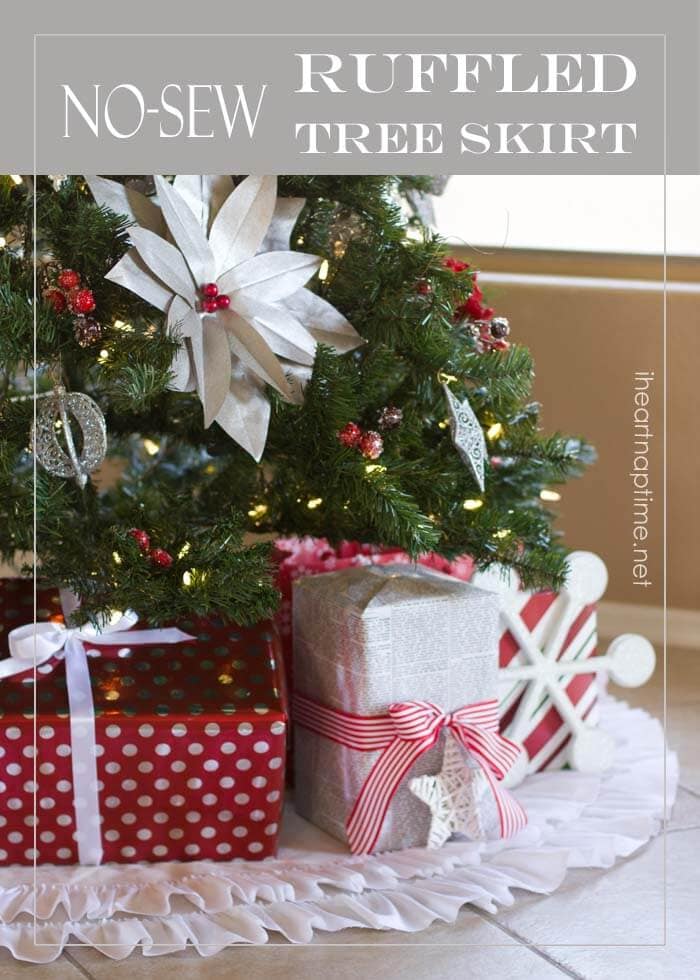 Thank you Michaels for sending me this fabulous tree and allowing me to participate in the Michaels Dream Tree Challenge. Need inspiration about what to put under the tree for your kids this year? Check out the Michaels Holiday Gift Guide – with tons of present ideas, including the must-have gift this season, the original Rainbow Loom!
So have you started Christmas crafting?
PS- Our Crazy Christmas Event starts Monday! Get excited! We have some fabulous guests! :D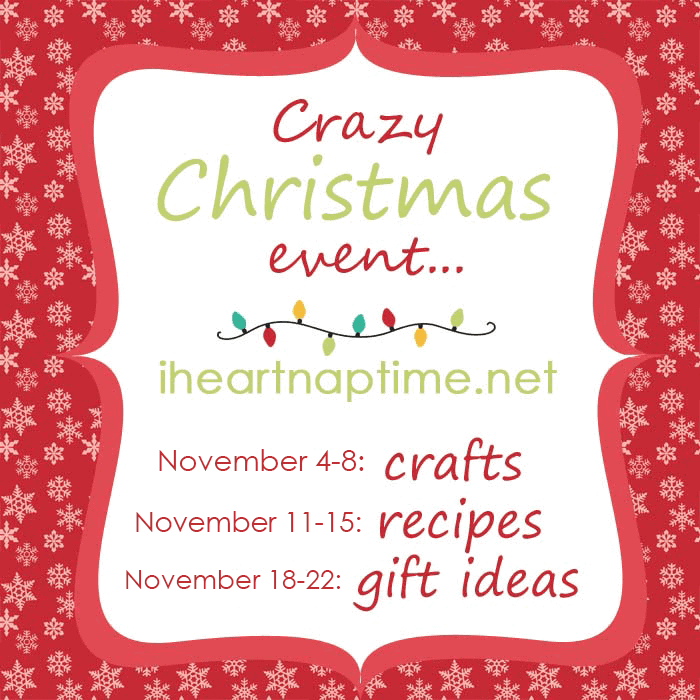 Disclosure: Michael's provided me with a tree and supplies for this challenge. All opinions are 100% my own.