Gorgeous fall wreath
Over the summer my sister came down to visit and asked if I would help her make a fall wreath. I told her I'd love to! She saw one similar online (for $70-yikes) and we made this one for $7! We always have such a fun time crafting together. I only wish she lived closer so we could do it more often.
I just found this beauty in my photo albums and had to share it with you guys. I'm bummed I can't find the step by step tutorial (sorry!) but at least you can use this photo for inspiration right?! ;)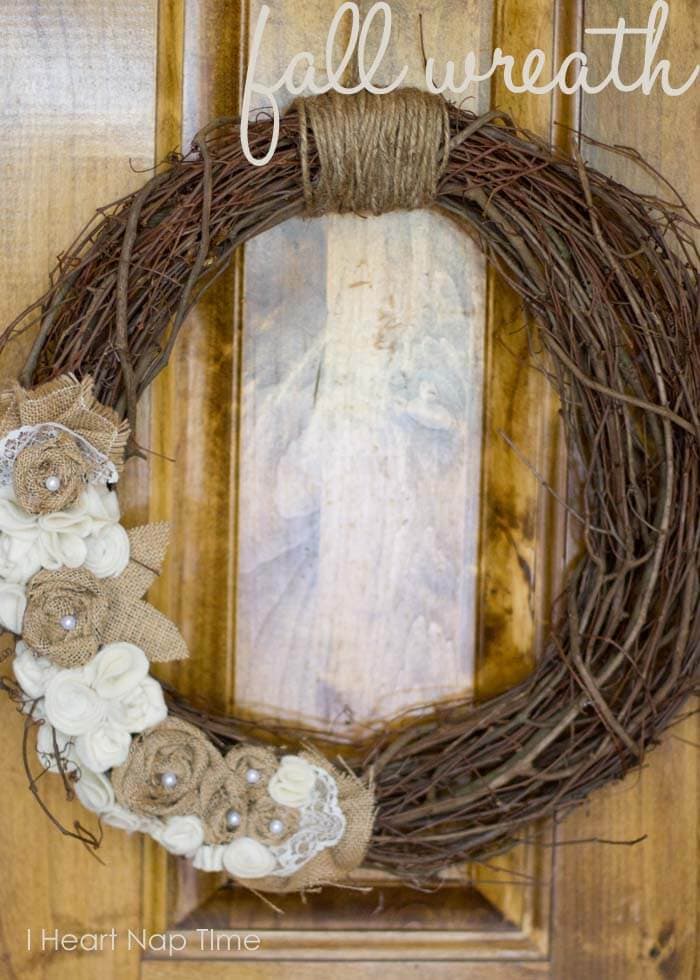 We decorated a plain grapevine wreath with burlap rolled flowers, rolled felt flowers, jute, lace and pearls. I love the combination of textures this wreath has. It turned out so pretty.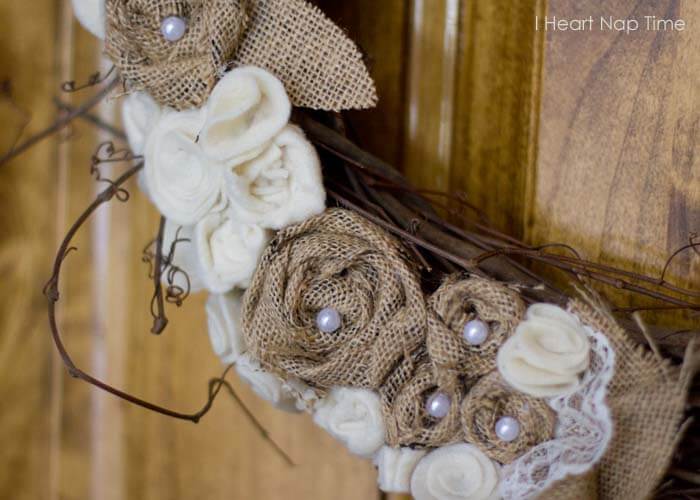 Isn't it gorgeous? She did a great job! I hope you guys have a happy Friday! I am SOO excited for this weekend (more on that later)!
Looking for more inspiration? Don't miss this post: 50 amazing fall wreaths!