Gourmet Toast 6 different Ways! Featuring brilliant flavor combinations and simple to make recipes. These are perfect for an easy and delicious breakfast or snack.
Today's post was inspired by the new bars from 
Curate Snacks
 that just hit shelves last month. They are my new favorite obsession.
These recipes, inspired by the unexpected flavor combination in Curate's bars, will lay out how to dress up your toast just right and are perfect for a Sunday brunch, afternoon snack or appetizer at a party.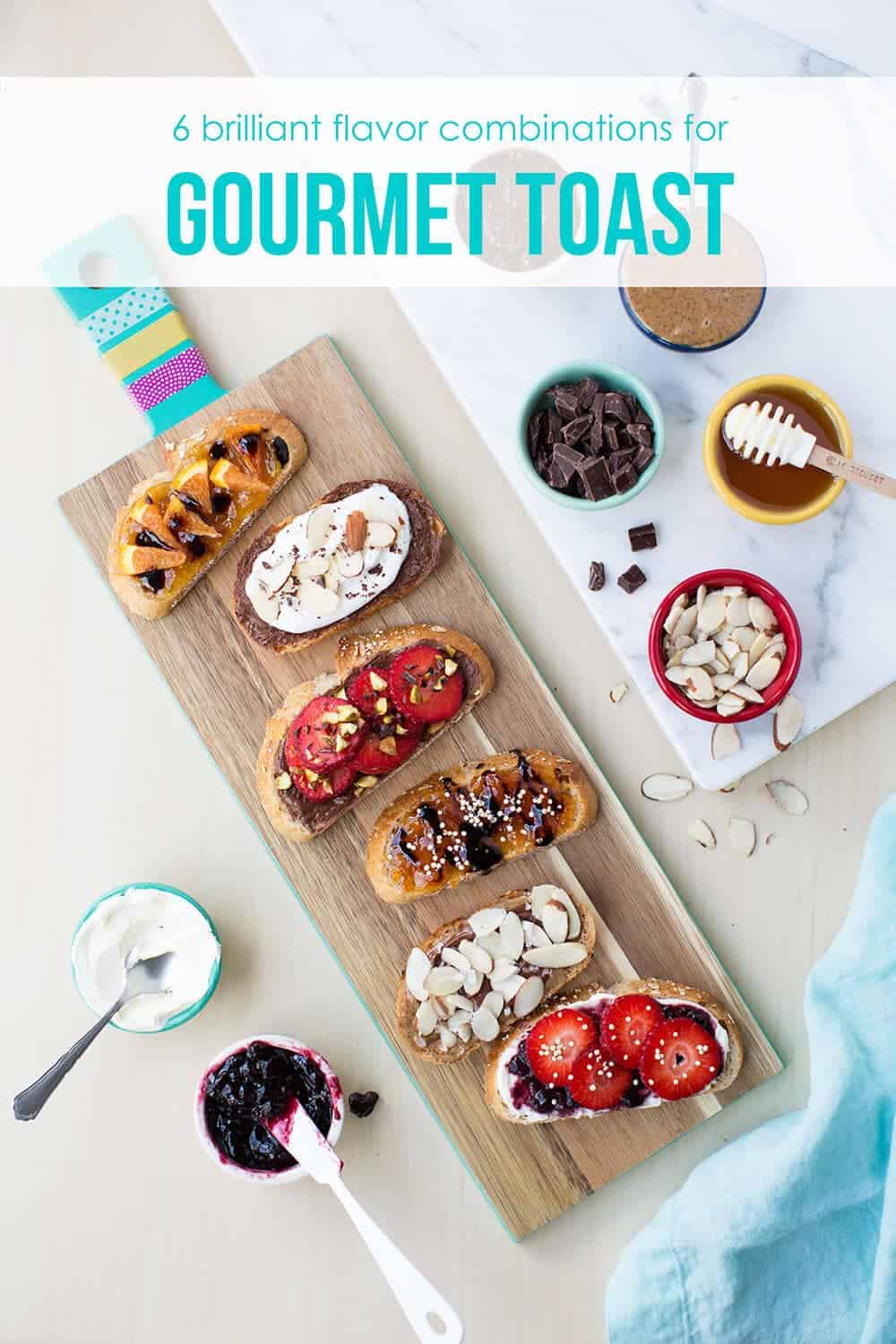 These bars taste different than any other bar out there. They also taste fresh and homemade. They nailed the texture perfectly. The Salted Decadence and Sweet & Tart are my favorite flavors. Seriously how can you go wrong with dark chocolate, Marcona almonds, sea salt and almond butter? Yum! They just happen to have my favorite colors on the packaging too. I love all of them though. You just can't go wrong with any flavor. Seriously so good.
"
Curate
is a new snack brand that takes a creative approach to healthy snacking. Their first recipe collection is comprised of six nutrition bars that are non-GMO, gluten-free, and free of artificial colors, flavors, or preservatives."
Pick up a box from Kroger, Target and other grocery retailers and try them out. They are my new go-to snack bar!
After trying these brilliant flavor combinations I was inspired to create gourmet toast based on the flavors in the bars. They turned out so yummy! This would be fun to do for a brunch and make a "toast" bar or for an afternoon snack.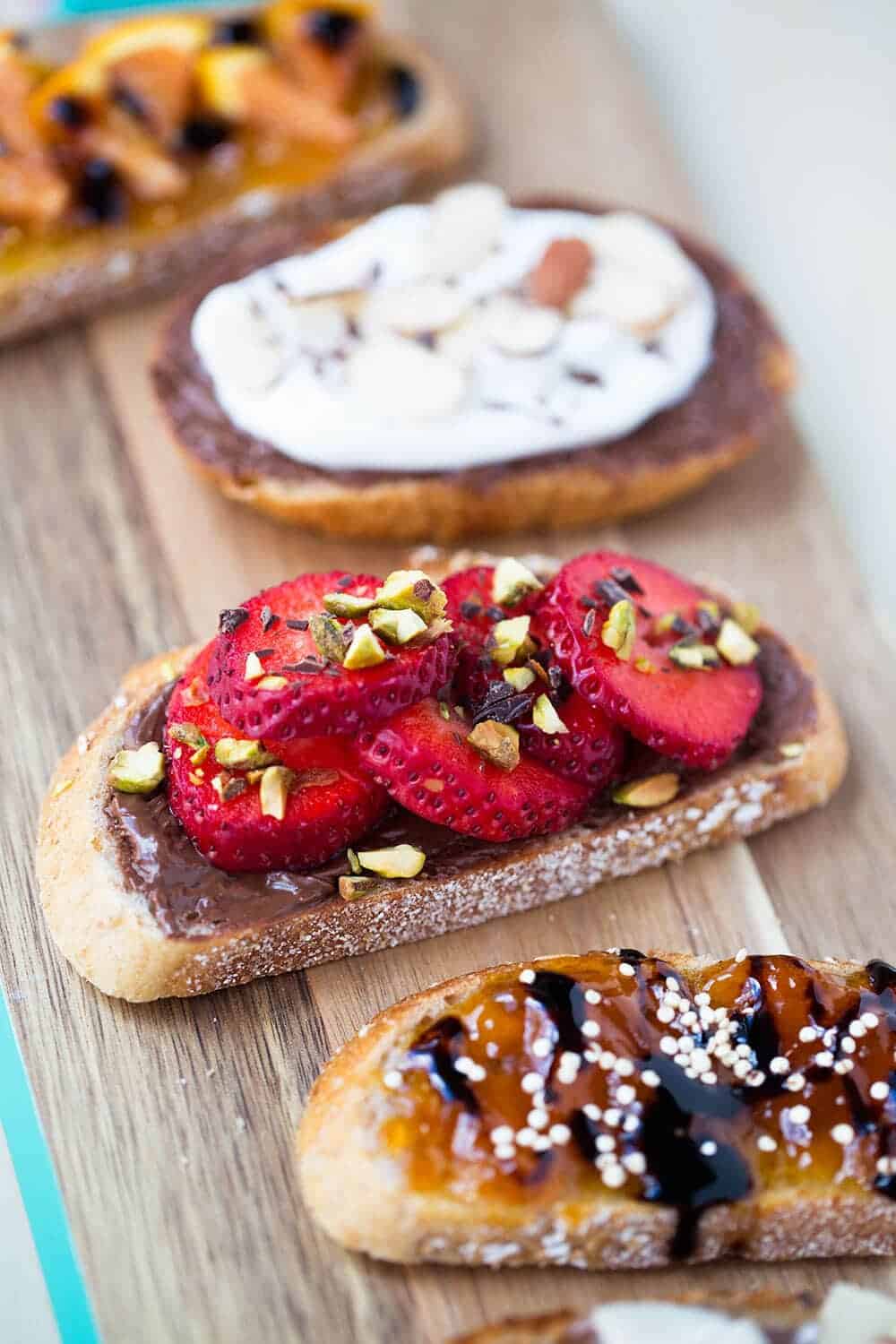 6 different ways to dress up your gourmet toast:
Dark & Tempting: Fig jam, balsamic glaze and orange slices.
Sweet & Tart berry bliss: Mascarpone, berry jam, sliced strawberries, almond slices and chia seeds or quinoa.
Salted Decadence: artisan bread, almond butter, hazelnut spread, sliced almonds and sea salt.
Irresistible Dark Chocolate: Hazelnut spread, strawberry slices, chopped chocolate and pistachios.
Harmonious blend: Apricot jam, balsamic and honey glaze toast. For the balsamic glaze, simmer 1/2 cup balsamic vinegar and 1/2 Tablespoon honey for 3 to 5 minutes, or until it has reduced in half.
Indulgent: Hazelnut chocolate spread, vanilla Greek yogurt, almond slices and chocolate shavings.


You could make a cute platter or cheeseboard to decorate for any occasion as well. Grab a little paint, a paint brush and paint the edges. Then wrap the handle with different colors of washi tape for a fun accent.
Enjoy!
Which one's your favorite flavor combination?
This post was brought to you by Curate. All opinions are 100% my own. Find more information about their products on their website or connect with them @curatesnacks. #TasteCurate