Today is a great day printable
Hey friends! Sorry today's post is up a little later than usual. I switched servers last night and got a little behind today. If you notice my feed not showing up, or things acting funky, will you please let me know? Thank you! :)
Also, guess what?! I have some exciting news. I am FINALLY learning how to use Photoshop!! It is way easier than I thought… who knew?! Do you know what that means for you?! More FREE printables!! And pretty pictures. ;)
 This is my first printable I created, so no judging. I didn't have much time this afternoon, but I think it's pretty good for my first one. I love the saying… Today is a good day to have a great day!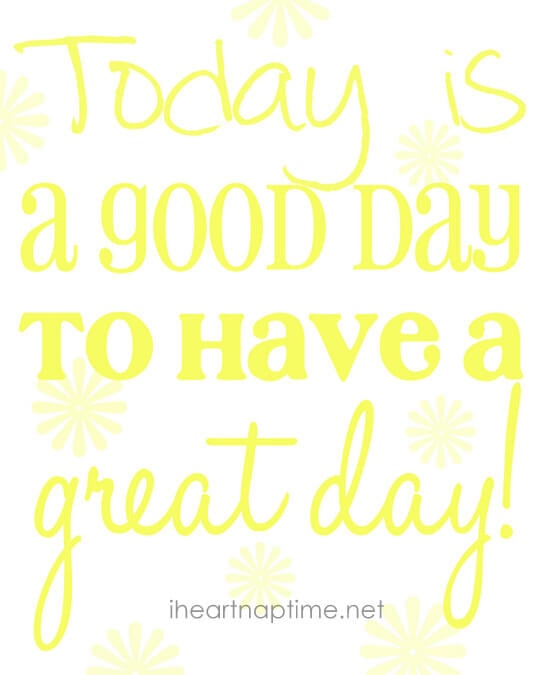 To download this FREE printable without the watermark go HERE. Just right click on the image and then save it to your desktop. Then you will be able to print it out. Pretty please only link/pin to this page. This image is for personal use only. Thank you!
***
Join in! Leave a comment!
Comments