Grilled caprese sandwich
Grilled caprese sandwich stuffed with fresh mozzarella, tomatoes and basil pesto!
One of my all time favorite sandwiches is a grilled caprese sandwich. I've been making them for years and then one day I had one at a local restaurant that put pesto inside. My mind was blown! My all time favorite sandwich just got even better! Seriously, it is so good. Plus it is super easy to make. Takes 10 minutes or less. Can't beat that! ;)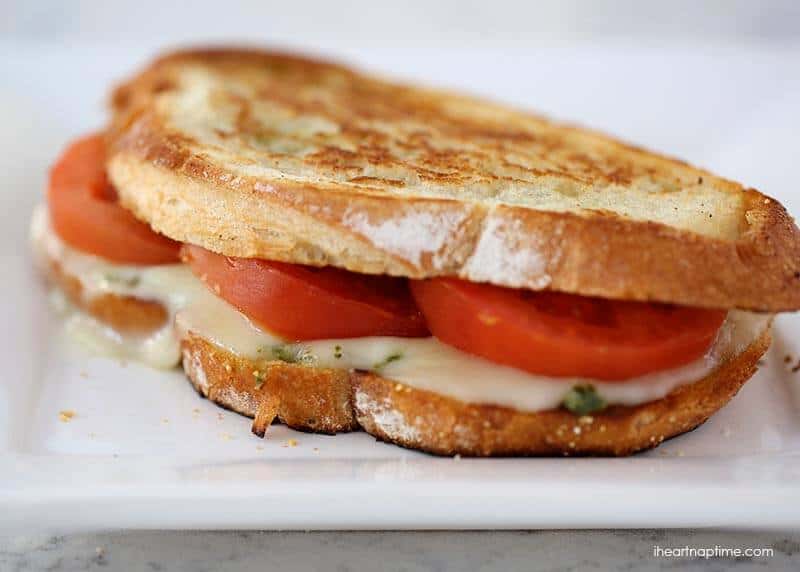 I usually pick up a loaf of sliced sour dough bread from a local bakery and it makes this grilled caprese sandwich taste like it came straight from the deli!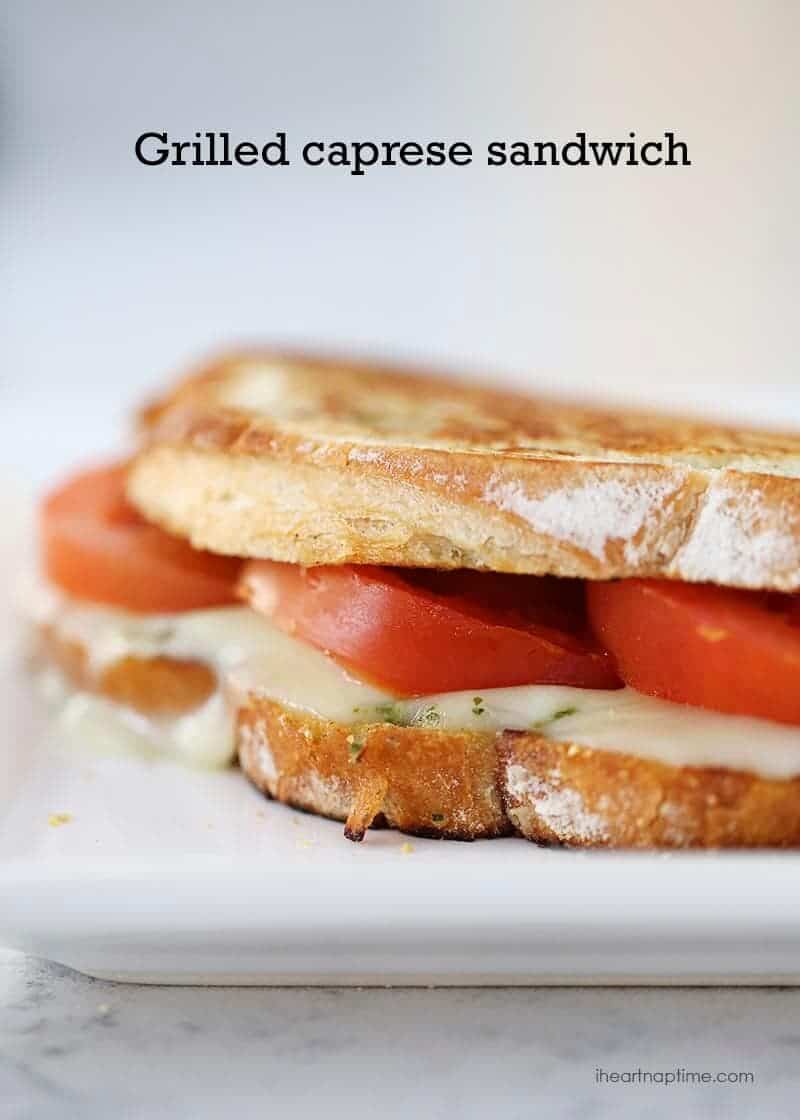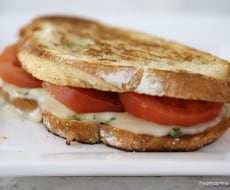 Grilled caprese sandwich
Ingredients:
2 slices sourdough bread
1-2 TB butter
1-2 TB pesto with basil
1 tomato, sliced
2 slices mozzarella cheese (about 1/4 inch thick)
Directions:
Warm frying pan over medium heat. Butter both sides of your bread and then grill one side. Once it has browned, flip bread over to brown other side. Turn heat to low. Then place pesto on the grilled side and the cheese on top. Allow cheese to melt a little, then place tomatoes on top of the cheese followed by the top piece of bread. Enjoy!
All images and text ©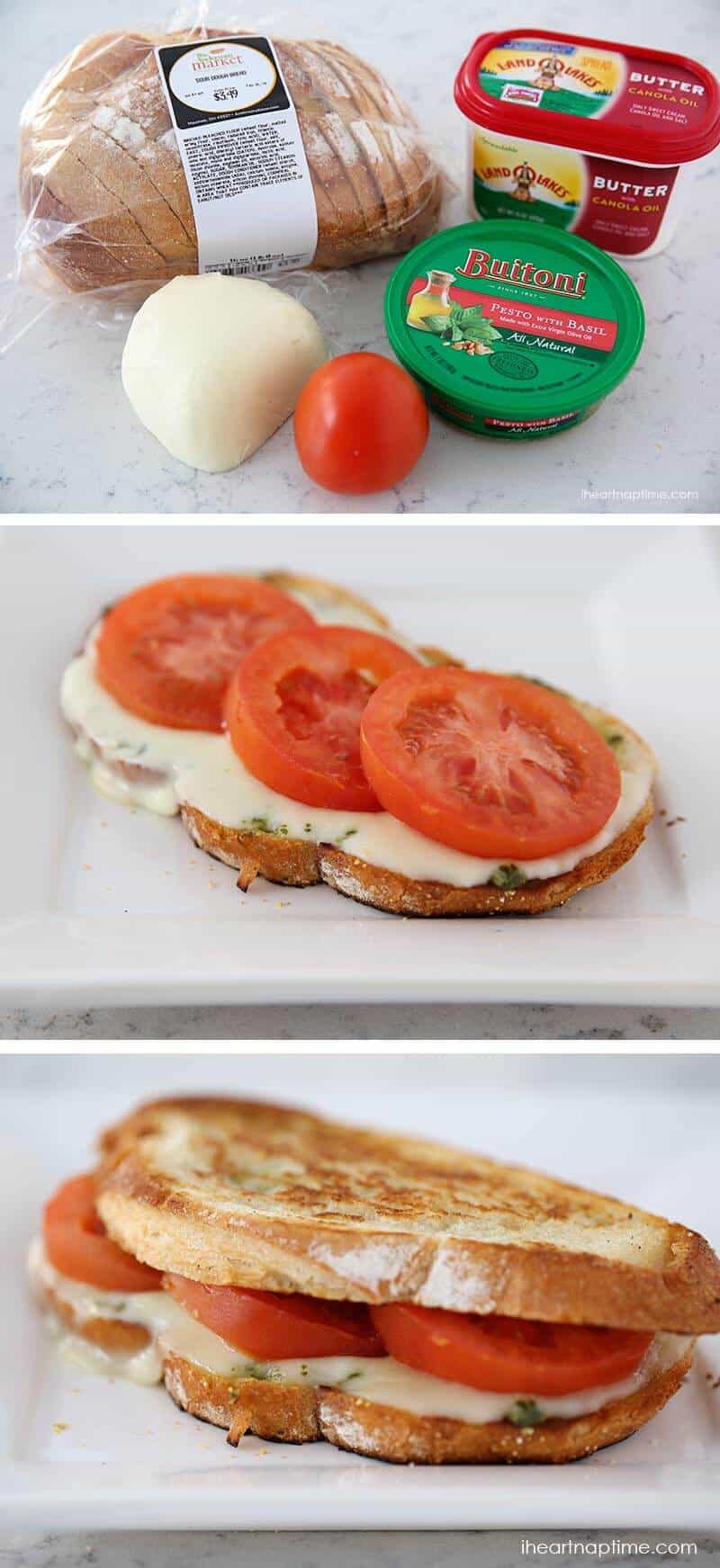 Enjoy!!
Looking for more lunch ideas? You'll love these too: