Jump to Recipe⌄
Grilled Strawberry Shortcakes
Hi everybody at I Heart Nap Time. I'm Ruthie from Whats Cooking with Ruthie and I'm SO happy to be visiting with all of you today to share my grilled strawberry shortcakes! Since it's Father's Day I thought it'd be fun to share a recipe that every dad will love… because it's grilled AND it's a fabulous dessert too. :)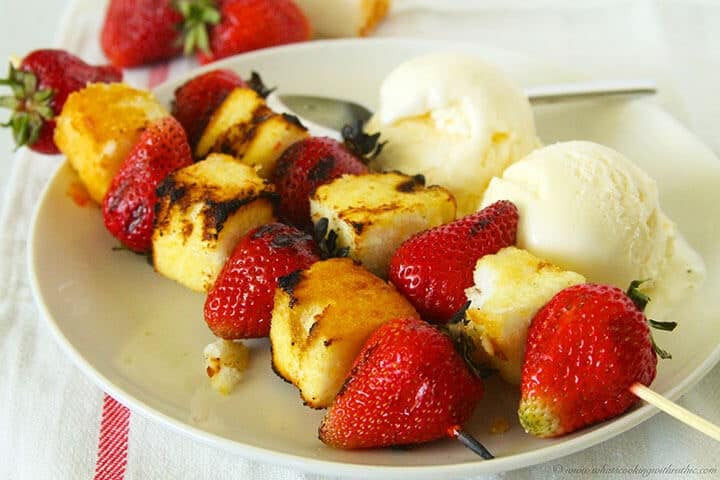 Grilled Strawberry Shortcakes… and let me tell you they are just DELICIOUS!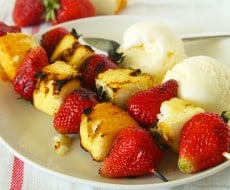 Grilled Strawberry Shortcakes
Ingredients:
1 store bought shortcake loaf, cut into 2 inch cubes
1 (2 lb) pkg strawberries, washed
1 (1/2 gal) frozen vanilla yogurt or ice cream
8 wooden skewers

MY OTHER RECIPES
Orange Marinade:
1/2 tsp orange zest
1/2 C orange juice, fresh squeezed
2 Tbsp brown sugar
1 Tbsp water
1/8 tsp sea salt
1/2 tsp vanilla
Directions:
1. Spray grill with cooking spray. (so it won't stick)
2. Preheat grill, medium high setting.
3. Thread alternating strawberries and cake on each wooden skewer.
4. Place on the grill, brushing with orange marinade.
5. Grill 30-60 seconds per side, until lightly grill marked and warm.
6. Serve with vanilla yogurt.
Enjoy!
Marinade:
1. Combine all ingredients in a small mixing bowl; apply as placing skewers on grill, reapply while grilling.
All images and text ©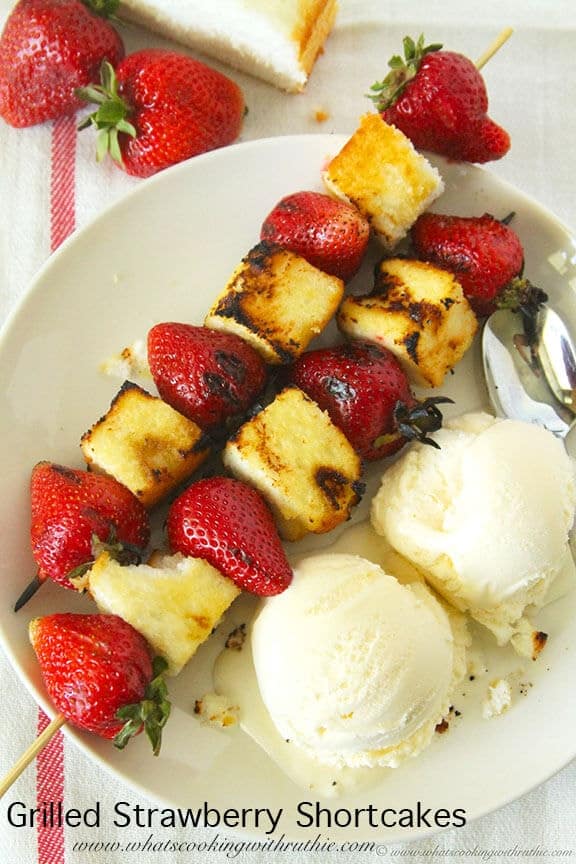 Grilled Strawberry Shortcakes are a fun way to celebrate Father's Day! Most dad's love to eat delicious desserts and you will LOVE how simple these are to make!
It's been so fun to visit with you and I hope you all have a really enjoyable day celebrating all the Dad's in your life- they're pretty incredible people! A super big thanks to Jamielyn for having me! Happy Cooking! xoxo~ Ruthie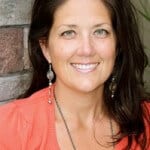 Ruthie Knudsen is the author of What's Cooking with Ruthie and loves everything about food! She loves to read about, take pictures of, and- of course, eat it too! Her passion for cooking was passed down to her by her grandmother, whose 60′s cooking show was the inspiration for Ruthie's blog. Ruthie loves to create and shares a little of "What's Cookin'" around their house on her blog. Find her on Facebook, Pinterest, Google.
THANKS Ruthie for sharing this fun project during our Hello Summer Event! Click HERE to see more ideas from the event.

Looking for more summer desserts? You'll love these too:

Fruit salsa and cinnamon chips

Strawberry Greek yogurt popsicles